How To Display Beauty Products? 5 Beauty Retail Display Ideas For you
How to display beauty products?
Beauty products are versatile and popular. Beauty retail displays are designed and made to organize and display your beauty products in a visual merchandising way. You can use custom beauty retail displays on which your brand logo is shown because visual merchandising is all about communicating your brand's image. Your logo can be in different materials, different shapes as well as different sizes to educate visitors about your products. You also can add LED lighting, and an LCD player to get more attention and impulse visitors to make a purchase.
Of course, different buyers have different needs, maybe some of them need skin care products, and some of them need makeup products, you can display your beauty products by functions.
BWS Displays is a factory of custom displays with more than 10 years of experience. We have metal workshops, wood workshops, as well as acrylic workshops, we can meet your different display needs in-house.
What are the advantages of different material displays?
Metal displays are significantly versatile and heavy and stable, they can be powder-coated to different colors. They are more long-lasting than those made entirely of cardboard or PVC. Besides, metal displays allow for a "base structure" in the form of added supports and anchors and they can be 'recycled' for forthcoming campaigns by changing their brand signs, or by re-decorating them.
Wooden displays are a sustainable way to promote your brand and products in the retail market. Besides, they are solid, durable, resistant, natural, renewable, and more.
As for acrylic displays, durability is one of the most important and liked benefits of acrylic. Strong and difficult to break, acrylic displays don't require the gentle touch of other materials (aka glass). Acrylic is also shatterproof and impact-resistant. Besides, they are more compact and less obvious, showing the real beauty of products.
You also can use all these materials on one display design. The combinations at the point of sale are endless. And today, we are sharing with you beauty retail displays that are made of different materials.
5 beauty retail displays for your reference.
The first beauty retail display we share is a countertop acrylic cosmetic product display stand, which is with an interchangeable PVC graphic for merchandising. It is designed for Beauty Camilla Pihl, which is an award-winning Norwegian beauty brand with high-quality and innovative formulas. This display stand is made of white acrylic in 2 steps, the first step is for display trials of facial makeup preparations, it is really nice for shoppers to try on the sample and to check whether these products meet their needs. And the second step for selling cosmetics. All dividers are laser-cut which right fits cosmetic products.
The white acrylic is not obvious but creates a clean environment to show the real beauty of your cosmetics. Of course, this acrylic cosmetic display stand gives a high-quality impression to shoppers.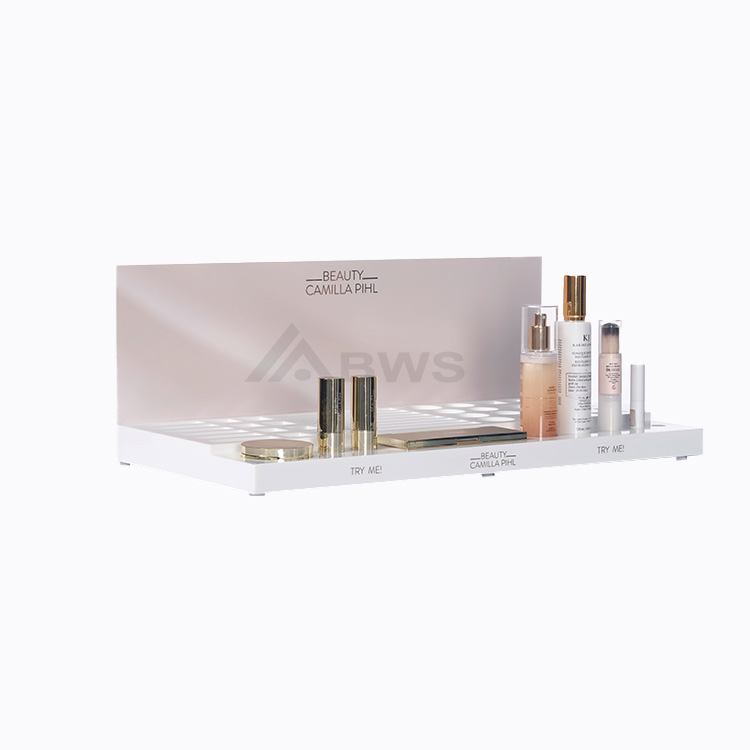 The second beauty retail display is a metal pegboard lip balm display stand which is designed to meet clients' brand culture, developing and providing effective and enjoyable products in lip care. The construction is simple but it can display lip balm or lipsticks on 4 sides. This beauty retail display stand is made of metal, the back panel is pegboard which makes it easy to add and detach hooks to meet different display needs. The metal base makes this beauty retail display stand strong and steady. Besides, it is rotatable which is friendly for shoppers to get the lip balm they are looking for.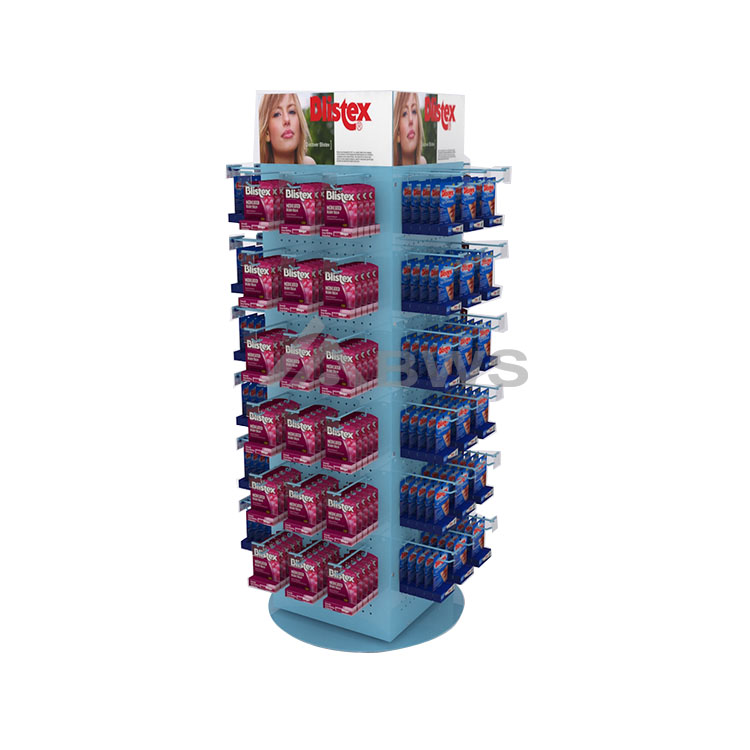 The third one is a wooden beauty retail display for shampoo. It is a shaped shampoo display rack that is made of solid wood. It gives a feeling of nature, and it really fits organic shampoos. This shampoo display rack has two triangle sides, which makes this display rack strong and stable. It is a 5-tier display rack, and 5 adjustable shelves with rims are fixed to the frame by screws. It can hold different volumes of different function shampoos, it can showcase 112 bottles of different volume shampoos. It bears more than 90KG.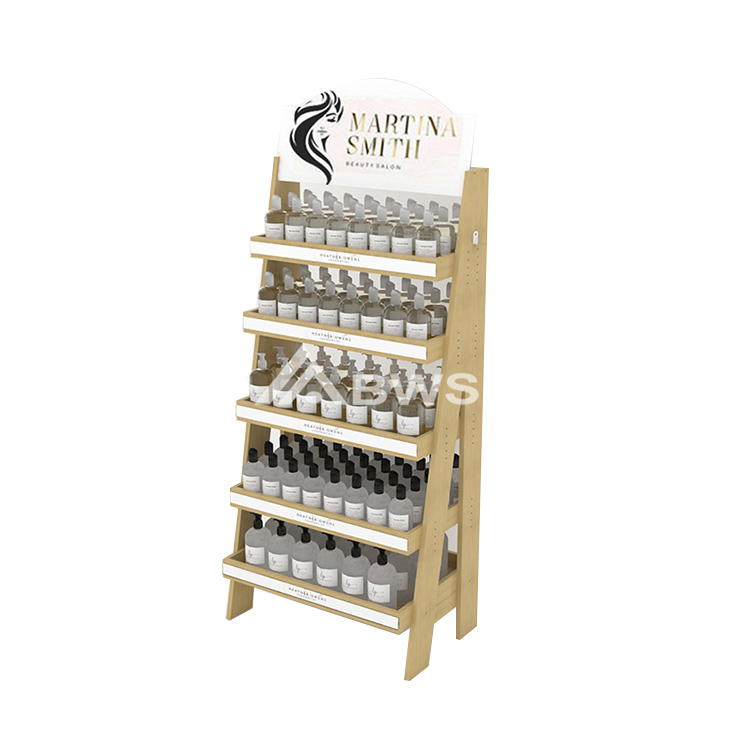 The fourth one is a combined material beauty retail display, it is made of a solid metal frame with adjustable acrylic shelves. The base is made of a thick solid wood sheet. It is strong and stable. We added rubber feet under the base, so it is more stable on the floor. It is a free-standing skin care product display stand at the height of a human, so there is enough space to showcase skin care products.
This skin care display stand can display more kinds of skin care products, such as serums, moisturizers, exfoliators, body lotions, eye creams and more. It has 21 slots on this metal frame for shelves to showcase different skin care products.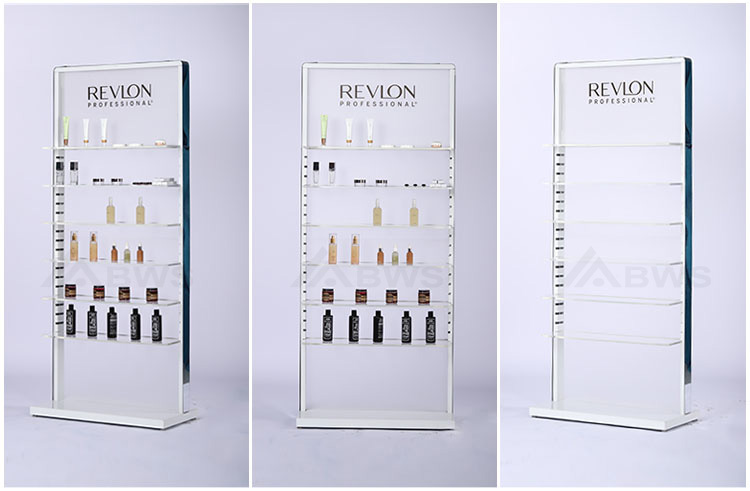 The last beauty retail display we share is a 7-layer Nivea cosmetic display rack, the brand logo NIVEA is on the header. The frame is made of metal, which is powder-coated in blue color which matches the package of these products. The 7 shelves are adjustable, so they can meet different display needs. And the brand NIVEA logo is on every shelf to get more brand awareness. An ample graphic on the left of the display shows the point of sale of cosmetics. The white base is made of wood, which is sturdy.
Above is what we share with you today, it is easy to make your brand custom beauty retail displays. You just need to follow general steps, then we can turn your display idea into reality. You can visit the cosmetic display page to see details. You can contact us at any time for more designs or want to try your next project with us.
What beauty retail displays have we made?
Below are 4 beauty product display stands we have made. We make more than beauty display stands, but also other cosmetic display racks, makeup products display cabinets, display shelves as well as signage.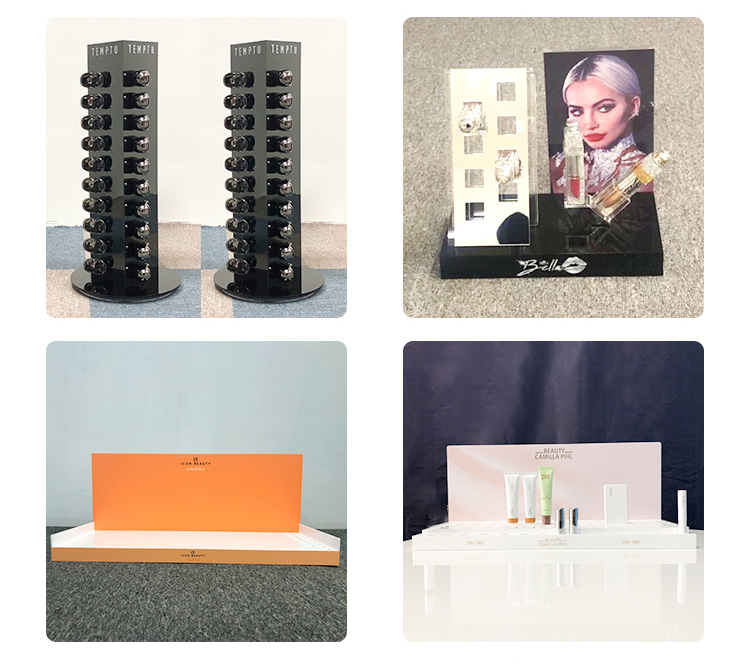 We are sure that you will be happy if you work with us because our aim is to make you satisfied.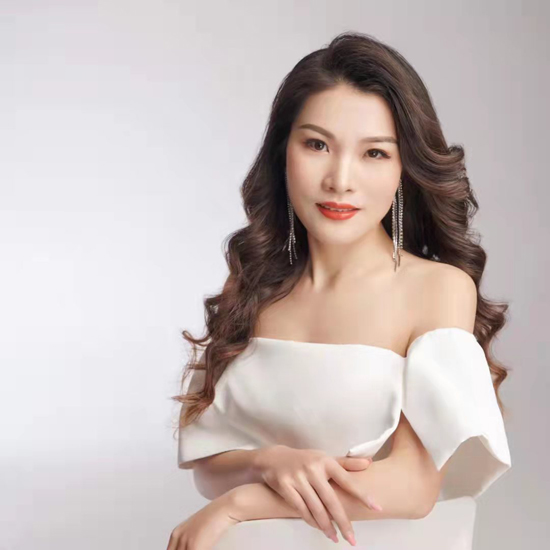 jessie huang
Love what we do and do what we love! Enjoy life, enjoy working in BWS DISPLAYS.