Custom Jewelry Display Stands Increase Sales With 5 Advantages
In today's competitive market, custom jewelry display stands play a vital role in attracting customers and boosting sales. Jewelry, as a prized possession, needs to be beautifully displayed to attract potential buyers. BWS Displays has over 20 years of experience helping you design and create custom jewelry displays that will revolutionize your sales and increase brand recognition. BWS Displays offers a wide range of options such as earring display stands, bracelet display stands and other jewelry display stands to fit all your jewelry display needs.
What does jewelry display stand do for you?
1. A jewelry display stand attractively showcases your jewelry.
When selling jewelry, the way it is presented can greatly influence a customer's purchasing decision. A custom jewelry display stand provides a unique platform to highlight the elegance and beauty of your jewelry pieces. There are floor displays and countertop jewelry display stands that can meet your different display needs. LED lighting, locks can be added to your jewelry display stands which keep your jewelry safe and attractively showcase them.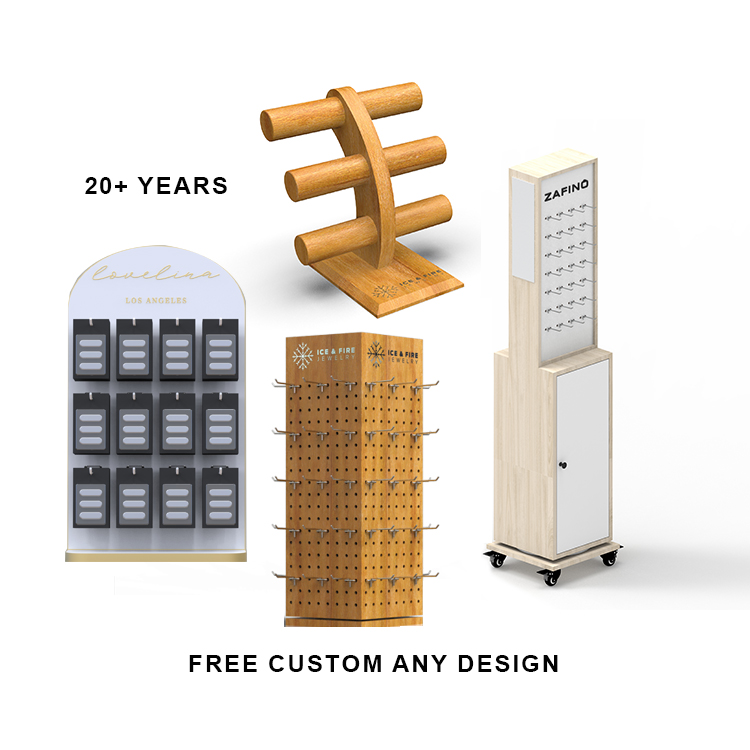 2. Enhance your brand with custom graphics:
BWS Displays is proud to offer personalized graphic options for your jewelry display stand. By incorporating your brand logo and custom graphics, you can enhance brand recognition and leave a lasting impression on potential customers. These custom graphics can be interchangeable and custom logos can be printed, 3D laser-cutted or burned in different styles to ensure your jewelry display becomes an extension of your brand image.
Additionally, by integrating your brand logo and graphics, you can create a consistent and memorable shopping experience that fosters long-term customer loyalty.
3. Versatility to suit all preferences:
BWS Displays offers a range of jewelry display stands to suit both floor and countertop display needs. This versatility allows you to choose the option that best suits your store layout and customer preferences. Whether you need an earring display stand, bracelet display stand, necklace display stand or other jewelry displays, we can help you design and craft them to showcase your latest collection and attract spontaneous purchases, BWS Displays can provide a solution to suit your specific requirements.
4. Craftsmanship and durability:
At BWS Displays, we understand the importance of durability in jewelry display stands. Our team of experienced craftsmen pays attention to every detail, ensuring each display stand can withstand daily use. By using high-quality materials, we guarantee that your jewelry display will last for many years, maintaining its elegance and functionality. Bws Displays can make wood, acrylic, and metal displays, we will find the best material and solution for you.
5. Keep your jewelry organized and friendly to buyers.
A custom jewelry display stand is designed and crafted according to clients' requirements. Jewelry display stands can showcase your jewelry on one side, two sides, or multiple sides. They also can be rotatable, lockable, portable, and movable to fit different display needs. With a custom jewelry display stand, your jewelry will be organized, which gives a tidy and comfortable environment to buyers, it is easy for buyers to choose from too.
Above a 5 advantages that you can feel directly when you use a custom jewelry display stand. If you want to make your brand logo jewelry displays, you can contact us any time. We will be happy to work for you.  Below are 2 feedbacks for the floor jewelry display stand and countertop jewelry display for Ice and Fire, both of them are 4-way display stands for keychains, earrings, bracelets, necklaces and more. Both of them are rotatable display stands that are friendly to shoppers. If you want to know more about below two displays below, please feel free to contact us now.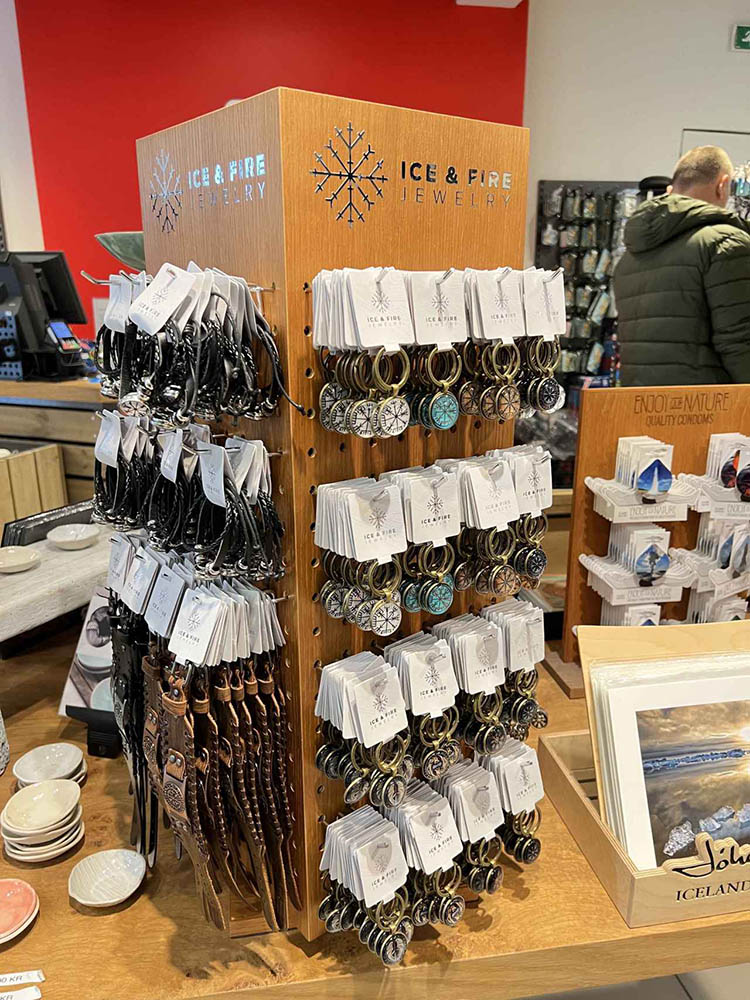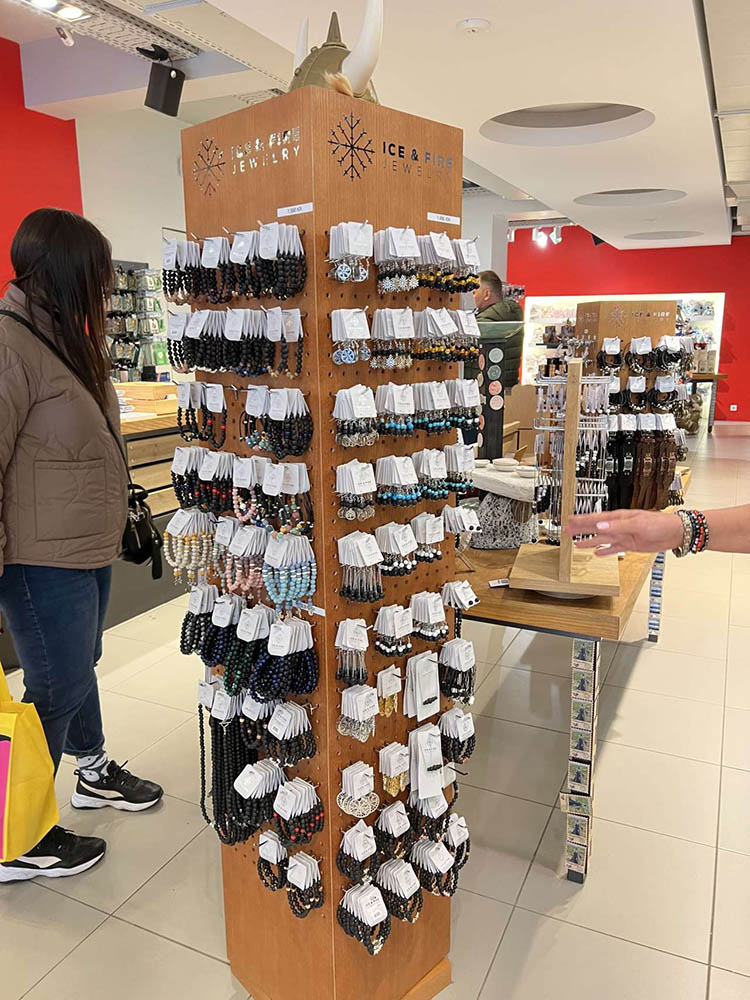 Investing in custom jewelry displays from BWS Displays is one of the right choices for taking your jewelry business to the next level. With extensive experience, exquisite craftsmanship and commitment to customer satisfaction, BWS Displays ensures your jewelry collection gets the attention it deserves. Don't miss your chance to increase sales, increase brand awareness, and create a memorable shopping experience for your customers. Contact BWS Displays today to discover the potential that custom jewelry displays can bring to your business now.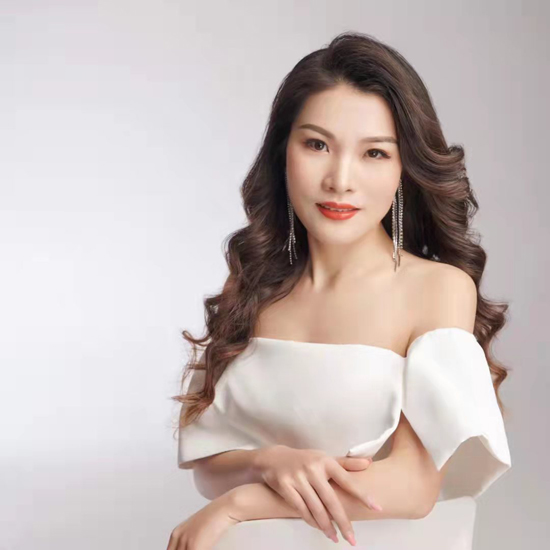 jessie huang
Love what we do and do what we love! Enjoy life, enjoy working in BWS DISPLAYS.