5 Custom Jewelry Display Stands Create A Successful Shopping Environment
Custom jewelry display stands are designed and crafted to showcase different jewelry in stores, earrings, necklaces, bracelets, bangles and much more. In the retail world, creating an attractive and visually appealing shopping environment is crucial to attracting customers and increasing sales. One of the key elements of an effective store layout is the use of custom jewelry display stands. Not only do these booths organize and display jewelry, but they also create a sophisticated and professional look that enhances the overall shopping experience.
The importance of custom jewelry display stands
1. Earring display stand:
Earrings are a popular and versatile piece of jewelry that can enhance a person's appearance. To display your earrings effectively, it is crucial to invest in a high-quality earring display stand. These earring jewelry display stands come in a variety of shapes and sizes, allowing retailers to display a variety of earring designs. A well-designed earring display should have compartments or hooks to keep the earrings organized and easily accessible to customers. Additionally, the earring display stand should complement the overall aesthetic of the store, providing a cohesive look that enhances the customer's shopping experience.
2. Bracelet display stand:
Bracelets are another popular accessory that deserves to be properly displayed. Custom bracelet displays showcase bracelets in different styles, materials, and colors, creating an eye-catching and inviting display. Retailers can choose from a variety of bracelet displays such as tiered displays, rotating displays, or individual displays. These stands help customers visualize how the bracelet will look and fit on their wrists. By attractively displaying the bracelets, retailers can encourage customers to try them on and ultimately make a purchase.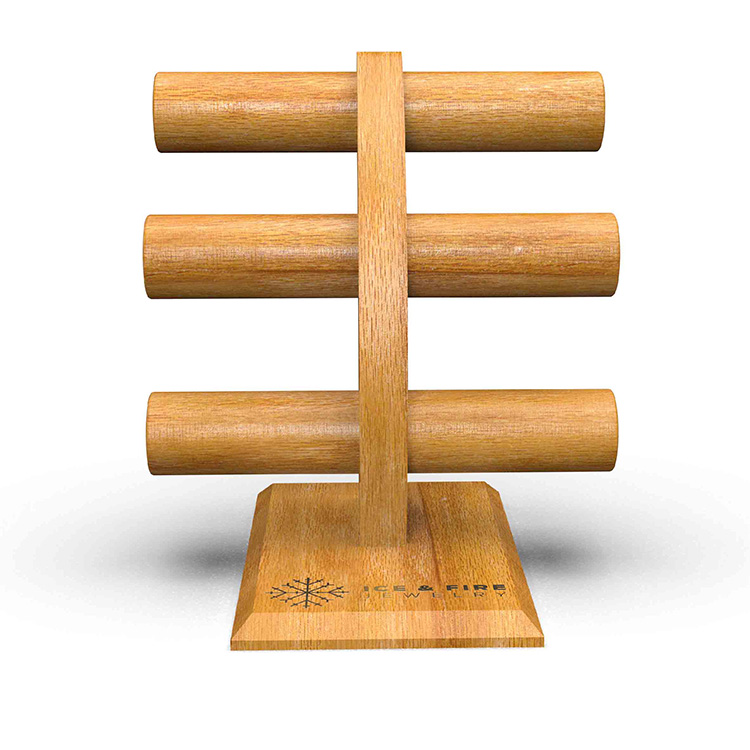 3. Necklace display:
Necklaces are often a statement piece that can elevate any outfit. Displaying necklaces in an effective and aesthetically pleasing way is crucial to grabbing your customers' attention and encouraging them to explore the options available to them. Custom necklace displays come in a variety of shapes and colors. These stands not only highlight the unique design and intricate details of each necklace but also allow customers to easily browse and compare different styles. Additionally, necklace displays can be customized to fit the store's brand and vibe, providing a seamless, immersive shopping experience.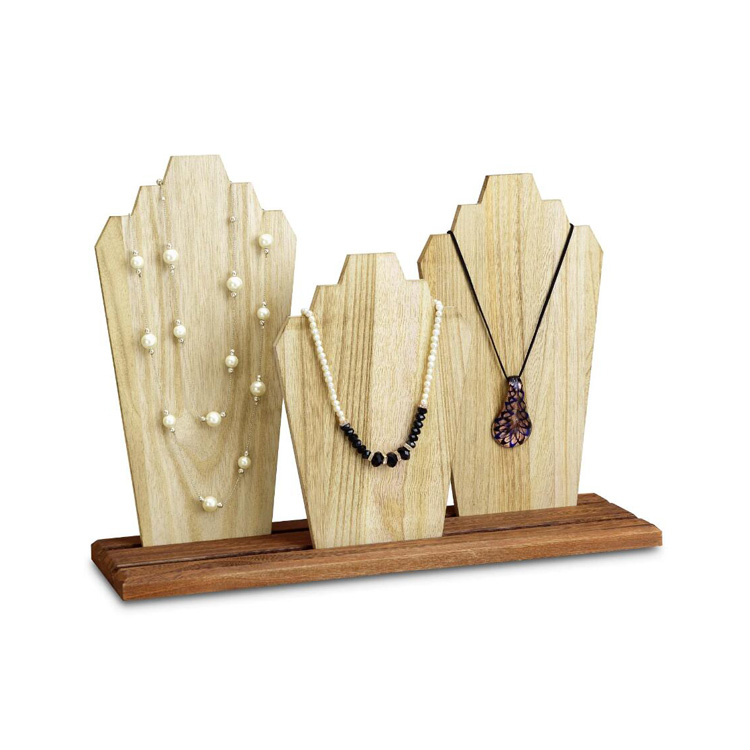 The functions of customized jewelry display stands:
Custom jewelry display stands are more than just organizational tools; they contribute to creating a successful shopping environment. Here are some reasons why investing in custom jewelry display stands is crucial:
1. Visual appeal: Customized jewelry display stands can enhance the overall visual appeal of your retail store. Their design, materials, and finishes can complement the jewelry being displayed, creating a coherent and attractive display. Customers are more likely to be attracted to stores that display products effectively, thus increasing sales opportunities.
2. Organization: Jewelry display stands help retailers keep their jewelry inventory organized and easily accessible. By providing specific slots, hooks, or compartments for different types of jewelry, retailers can quickly find specific jewelry and prevent it from getting tangled or damaged.
3. Branding and Atmosphere: Custom jewelry display stands can be designed to reflect the store's brand and desired atmosphere. Display stands can incorporate a store's logo, colors or design elements to increase brand recognition and create a cohesive shopping environment. Customers are more likely to trust and interact with a store that pays attention to detail and presents a consistent brand image.
4. Encourage customer interaction: Well-designed jewelry display stands make it easier for customers to interact with and try on jewelry. For example, an earring display stand with accessible compartments or hooks allows customers to touch and view earrings up close. This tactile experience not only increases customer engagement but also allows them to visually see how the jewelry will look on them, further boosting sales.
5. Maximize Space: Custom jewelry display stands can be customized to fit efficiently into the space available in your retail store. Retailers can make the most of their store layout by utilizing vertical space or incorporating storage options like drawers or shelves. This, in turn, allows for a greater variety of products to be displayed, increasing the chances of finding the perfect product for each customer.
The above 3 designs can help you showcase earrings, bracelets, and necklaces. Here are 2 more designs for your reference.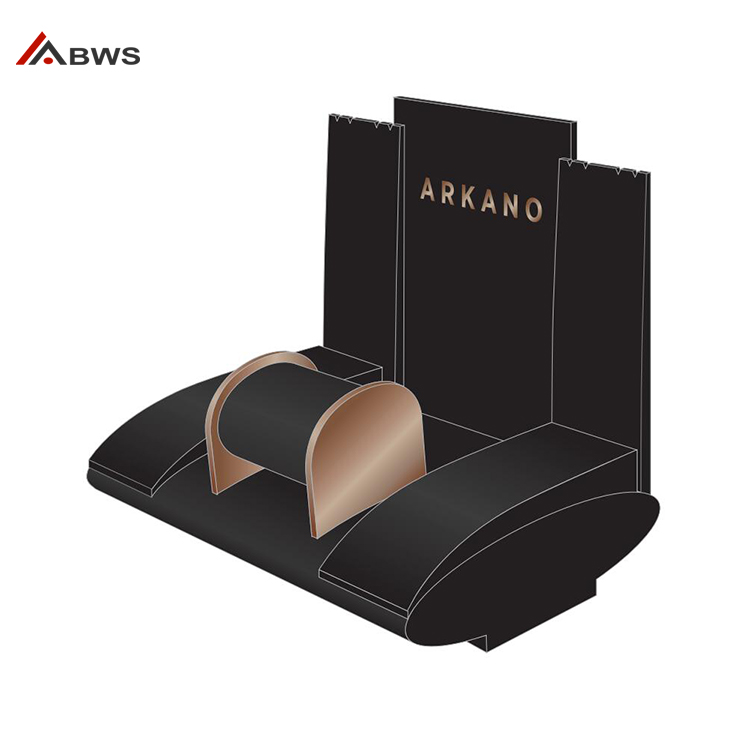 This jewelry display stand can showcase bracelets, watches as well and necklaces on the back panel at the same time.  It is for tabletop merchandising. It is made of wood with black velvet which is soft for jewelry and makes the jewelry outstanding.
The second is a floor-standing jewelry display cabinet that has mirrors on two sides, with metal hooks on the front and back. And there is a cabinet on the bottom which can store more jewelry.  Besides, it is rotatable and movable with a bearing and 4 casters.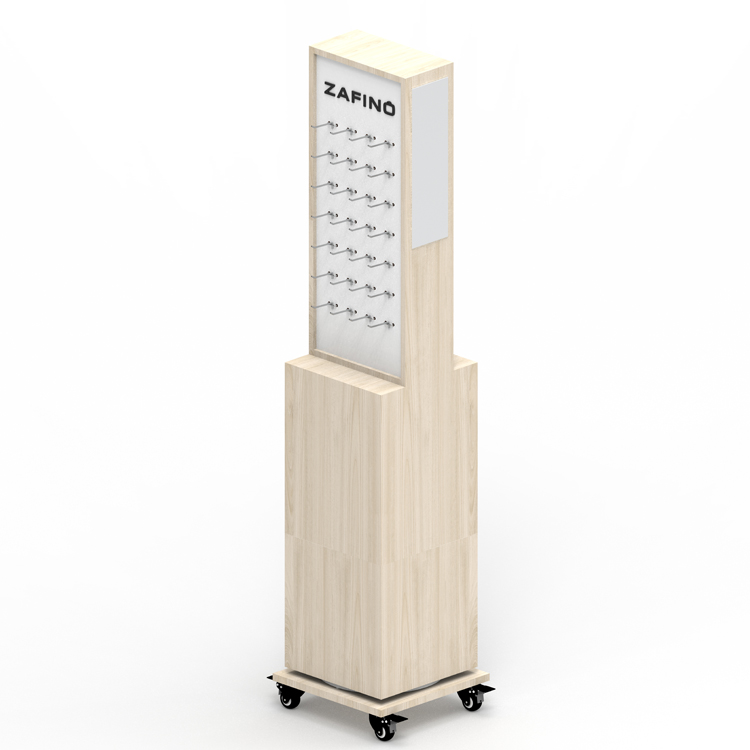 We hope these 5 jewelry display stands can help you showcase your brand jewelry. If you need more designs for reference, you can contact us any time. Our core competence is custom displays, with more than 20 years experience, we can make the display to meet all your display needs with your brand logo and graphics.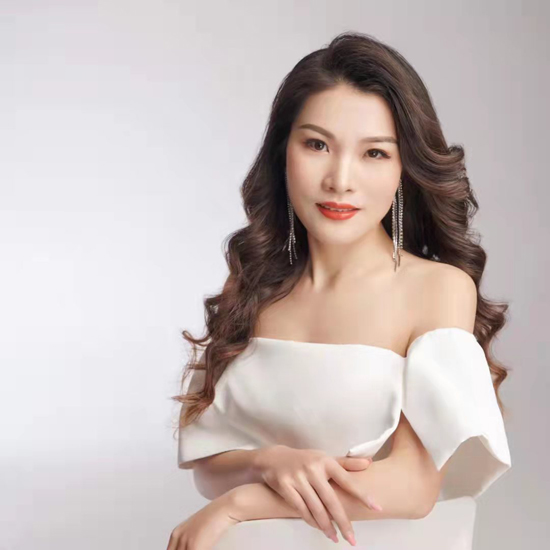 jessie huang
Love what we do and do what we love! Enjoy life, enjoy working in BWS DISPLAYS.