5 Countertop Display Cases Can Help You Increase Security And Sales
Countertop display cases are designed to showcase products on the tabletop that make the best use of your countertop spaces. Being a custom display factory for more than 20 years, we have made many display cases, including floor and countertop display cases. These display cases provide the opportunity to incorporate branding elements into your store design. With a custom logo, slogan, or any other visual cues to reinforce your brand image. This helps create a cohesive and identifiable image for your business, making it easier for customers to associate your store with quality and professionalism.
In addition to maximizing store space and enhancing branding, custom display cases can help create a more organized shopping experience. By utilizing display cases, you can arrange your products in a logical order so that customers can browse easily. Display cases allow customers to admire the merchandise while preventing it from being mishandled or stolen. From fine jewelry to high-end cosmetics and electronics, countertop display cases provide an elegant and safe way to display a variety of products. Today we are sharing 5 of these countertop display cases with you.
1. 2 Cigar Countertop Display Cases
First of all, we share 2 countertop display cases for cigarette products.
The first vape display case is made of white and clear acrylic. The frame is made of white acrylic, and custom logos are on two sides. While boxes and barriers are made of clear acrylic, it is better for vapes. It is a 4-tier display case with one lock in the back. There is one more logo on the header. The logo is printed in green and black. The lockable function makes it safer for vapes. This acrylic vape display case showcases a wide variety of devices while maximizing retail counter space. Here are more photos of this display so you can view the details.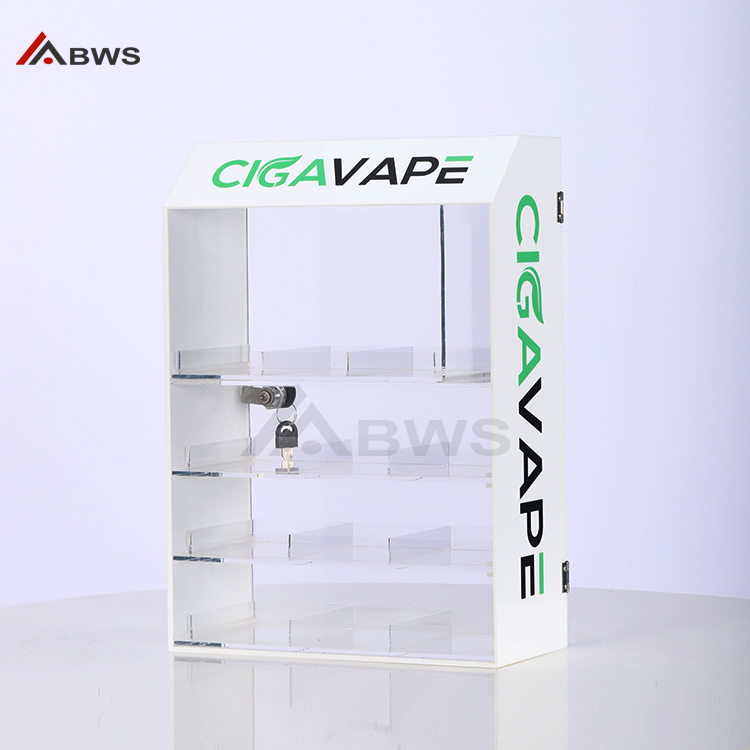 Below is a tabletop cigarette display case, which is made of acrylic with LED lighting. It is 4 layers which can hold 240 boxes of Nicotine Mints. Besides, there is a brand logo on the top head and custom graphics for two sides. It is really nice to showcase your products in retail stores and make your brand outstanding. It is assembled packing so you can use it directly when you take it out from the carton.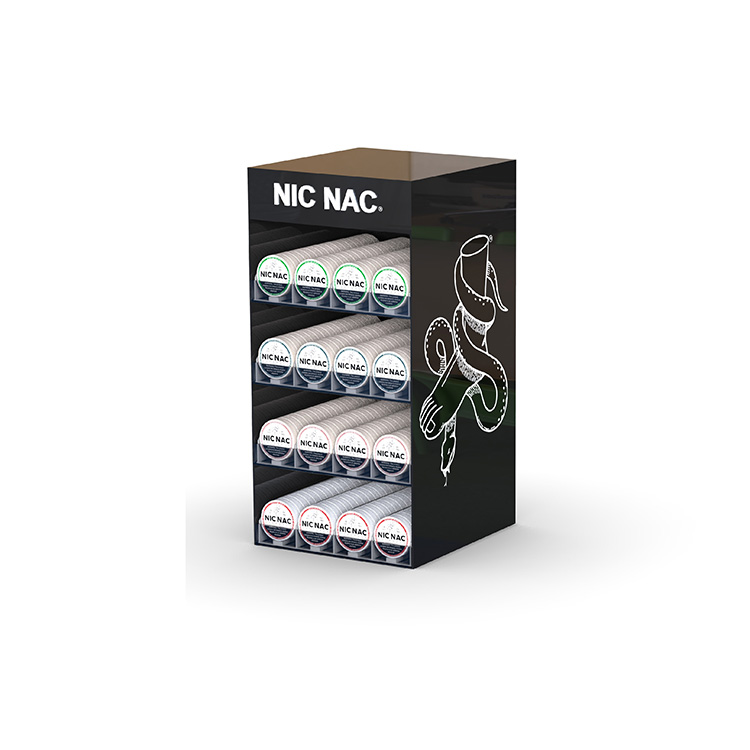 2. Cardboard Watch Display Case
It is made of cardboard which is wrapped with vinyl and the custom logo Liu Jo is on both out and inner of the cover which is gold stamping. The vinyl is black, which makes the logo more outstanding. There are two rows that are divided by EVA with 12 pillows for watches, and 6 pillows in each row, so it can display 12 watches at the same time. Pillows are made of EVA too which are strong and long lifetime.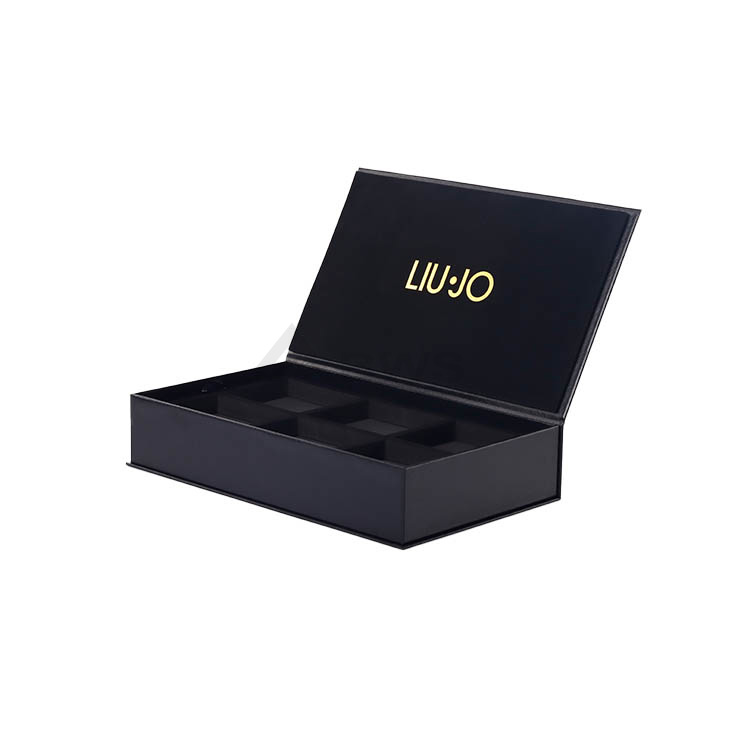 3. Lego Display Case
This Lego display case is made of acrylic, which is clear and gives a direct view of the Lego Minifigure. It is customized for the Iron Man size figure, so the base measures (Internally) 48 mm x 48 mm x 64 mm. The laser cut base is in gold color, which is really nice for the red Iron Man to stand on. It is packed well in a foam carton. You can design your Lego display case to meet your display needs, full customization is available for the outer base, inner base, name tag, and even the sides of the case. You can also add a brand logo or custom graphics if you like.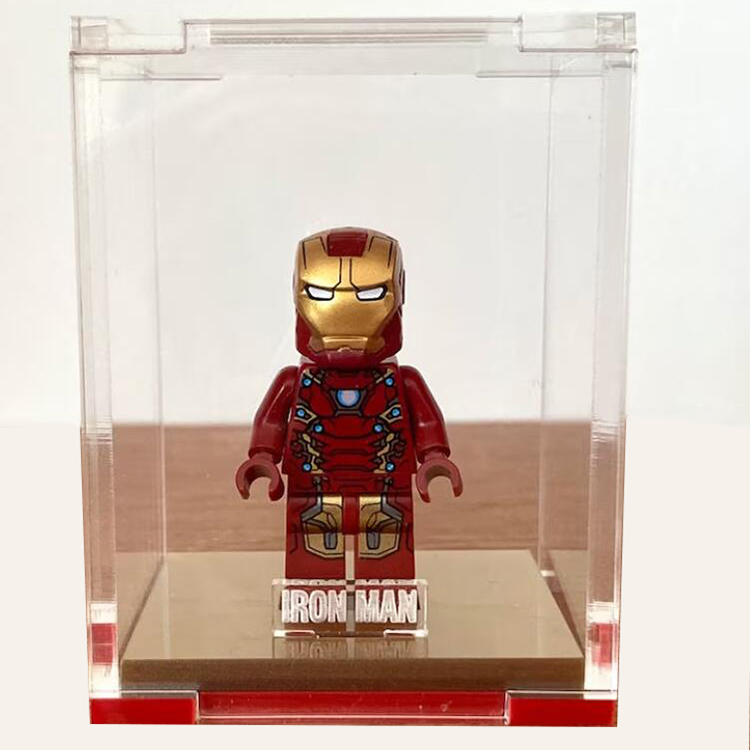 4. Helmet Display Case
This football helmet display case is made of quality acrylic. It is invisible from the top and sides buyers can see the whole helmet at first sight.  And there is a brand logo screen-printed on the top cover. The base is black, which has mirror effects, 4 golden feet make this football helmet settle on the second black acrylic shelf, which is luxurious. There are 4 rubber feet under this football helmet display case, which keeps this display case safe on the table. In order to make a safe package, we put foam and poly bubbles to protect 4 sides.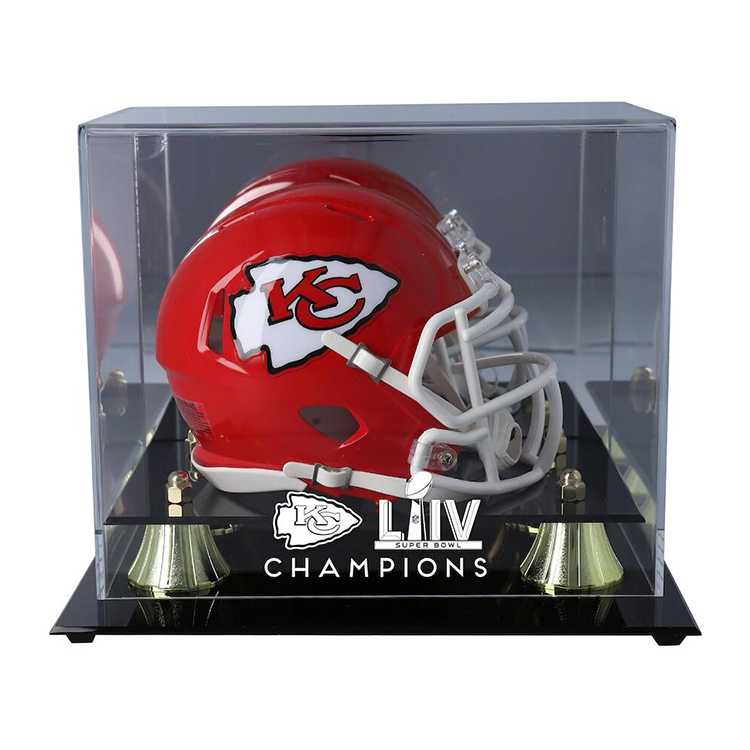 Above 5 countertop display cases are customized according to clients' needs. You can make your brand logo countertop display case if you share your requirements in detail. We can make metal, wood, and acrylic countertop display cases to according to your display needs.  Contact us now if you need any help with custom displays.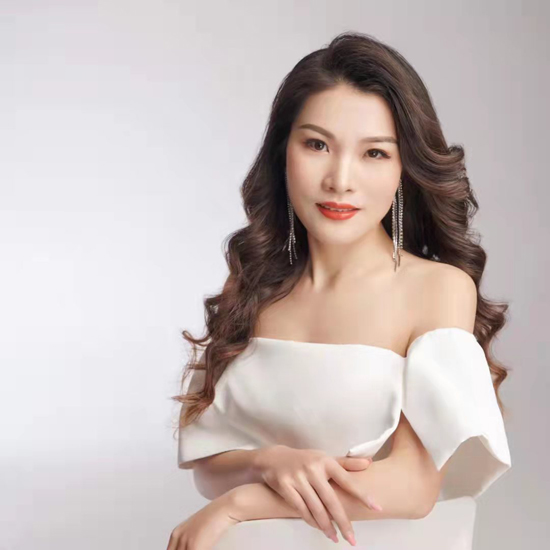 jessie huang
Love what we do and do what we love! Enjoy life, enjoy working in BWS DISPLAYS.