Our professional team can help offer you custom display solutions based on your ideas and give you suggestions according to your brand culture, your products and your situation.
Why do we make custom display solutions?
Every brand has its' own culture and products, the custom display solution is making the products tell their own story and build the brand.
Here are two custom display solutions for better understanding.
1. Wine display solution for White Squirrel Winery
This is one of our custom display solutions for wine merchandising. White Squirrel Winery was built in 2014 amongst the rolling hills of northwest Tennessee, which was founded by the Sanderson family to bring high-quality wines to the region. All of their wines are made in Kenton, TN using more than 18 acres of fresh grapes and fruits. From red muscadine to blackberry wines, White squirrel Winery creates bold-tasting wines in small batches for maximum quality.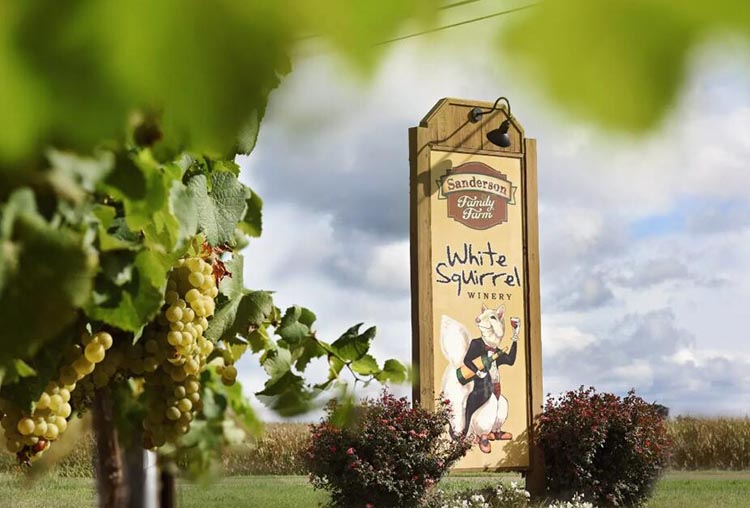 What did the buyer need?
The buyer Bill told us that they were planning to make a promotion for their grape wine. And They had an idea for the display stand but they wanted to add a white squirrel graphic, which is their brand image like shown in the above picture. And he sent us a photo with the rough drawing as the first photo in below picture. And he had a budget for this project. He ordered 200pieces for retail stores.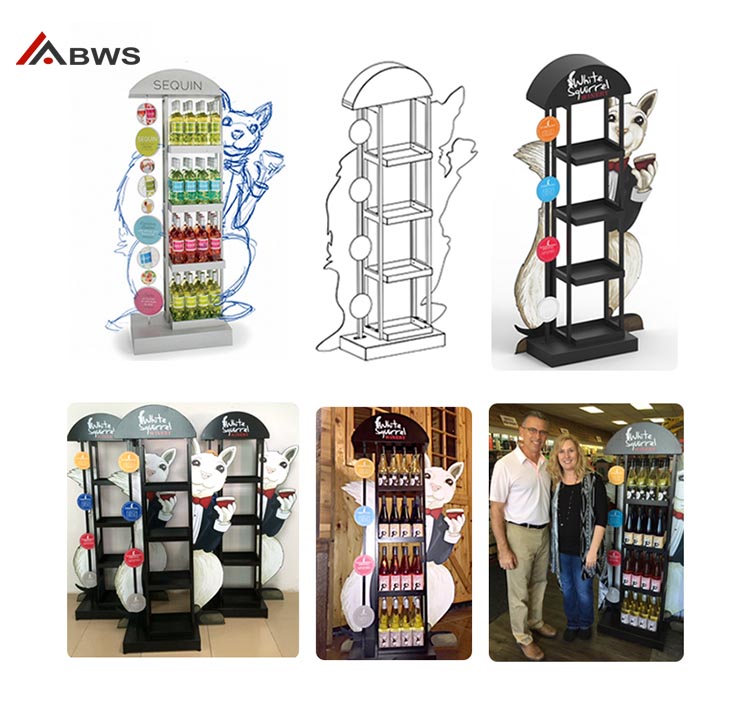 What solution did we give to Bill?
We knew his wine bottle is 3* 3* 12 in, and every bottle weights 44oz. And we adjusted the design, left the gaps between the shelves to 362mm (14.2in), so there is enough space to put the bottle in and take it out. Every shelf should display 12 bottles of wine, so the width of the shelf is 241mm( 9.49in), so the bottles are easy to stand in line. Then we used metal sheet shelves.
A. Change the side graphic, we suggested getting rid of the different sizes to make them in 4 of the same size, which saves silk printing costs. This will not change the visual merchandising effects, but help meet the budget.
B. Change the color, because most of their wine bottle caps are black, so we suggested to Bill that we make the wine display stand coat black instead of silver.
C. Add the white squirrel graphic to the back of the display, and change the top logo to White Squirrel Winery.
And Bill agreed with the changes, and then we sent him the rendering as the third picture in the above picture. After he confirmed, we made a sample before mass production. The mass production order was 200 pieces.
2. Cosmetic display solution for ICON BEAUTY
Custom display solutions for cosmetics are important as there are so many competitors. ICON BEAUTY is a Nordic indie brand that consists of a series of high-quality and vegan makeup and skincare products in Norway.
What did the buyer need?
The buyer Atina told us that there are many different cosmetics in their brand and she would like a design that can meet different display needs. And it should be used for the floor display as she had countertop display stands. And her brand should be shown on the display stand to get more notice. And she also wanted a cabinet for storage.
As for the color, she said it should match the package of the cosmetics, the orange.
What solution did we offer?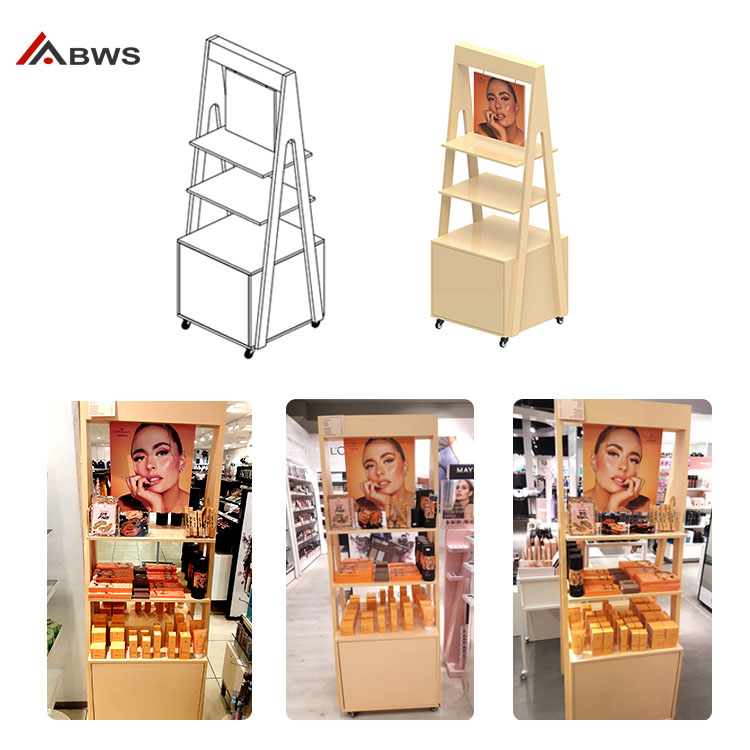 As you see from this photo, we made the floor display in a special A shape. With three layers for cosmetics and one cabinet for storage. Orange is an active and positive color, while we made the wood color near orange. Because the floor display is made of wood, it is not easy to move by one person, we suggested adding 4 casters, which is easy to move around.
If you need more custom display solutions for reference or start your new project with us, please send an e-mail to jh@bwsdisplays.com, we will give you the right display solution.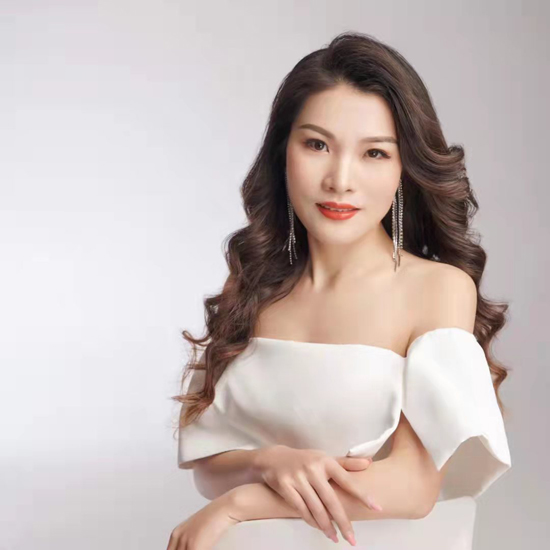 jessie huang
Love what we do and do what we love! Enjoy life, enjoy working in BWS DISPLAYS.