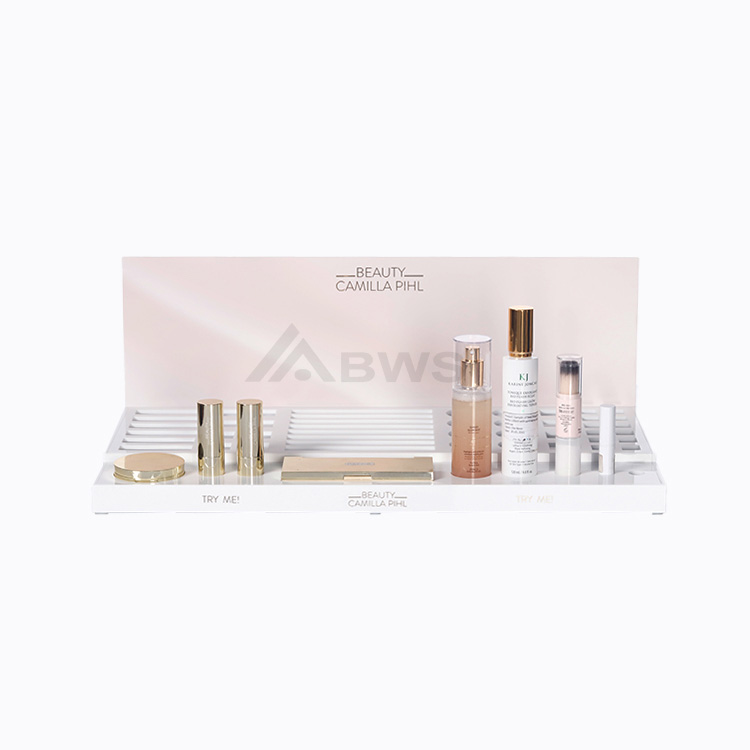 Cosmetic Product Display Stands 2-step Nice Cosmetic Display Idea
Order(MOQ):50
Payment Terms:EXW, FOB Or CIF
Product Origin:China
Color:White
Shipping Port:Shenzhen
Lead Time:30 Days
Service:Customization Service, Lifetime After-sales Service.
Why do you need cosmetic product display stands?
Cosmetic product display stands are used in brand cosmetic retail stores, cosmetics areas in hypermarkets, and supermarkets like Walmart, Mannings, etc. They play an important role as a silent seller and showcase cosmetics in an outstanding way and keep cosmetics organized as well.
Besides, cosmetic product display stands are designed with a brand logo which is helpful for shoppers to choose from. And they may showcase a set of cosmetics at the same time which is really convenient for shoppers to get all in one place. It is both good for sellers and buyers, sellers get high sales and buyers save their time.
How to display cosmetics?
There are so many products in cosmetics, lipsticks, face creams, eyeliner, eyelashes, face powder, skin moisturizers, perfumes, fingernail polishes, eye and facial makeup preparations, shampoos, permanent waves, hair colors, toothpaste, and deodorants, brushes and more. So you need some proper store fixtures to showcase them in an organized and beautiful way.  BWS displays can make custom product displays to help you.
We make custom cosmetic product display stands in different materials, wood, metal, acrylic as well as paper. Below we share with you one countertop cosmetic product display stand which is made of acrylic and PVC graphic.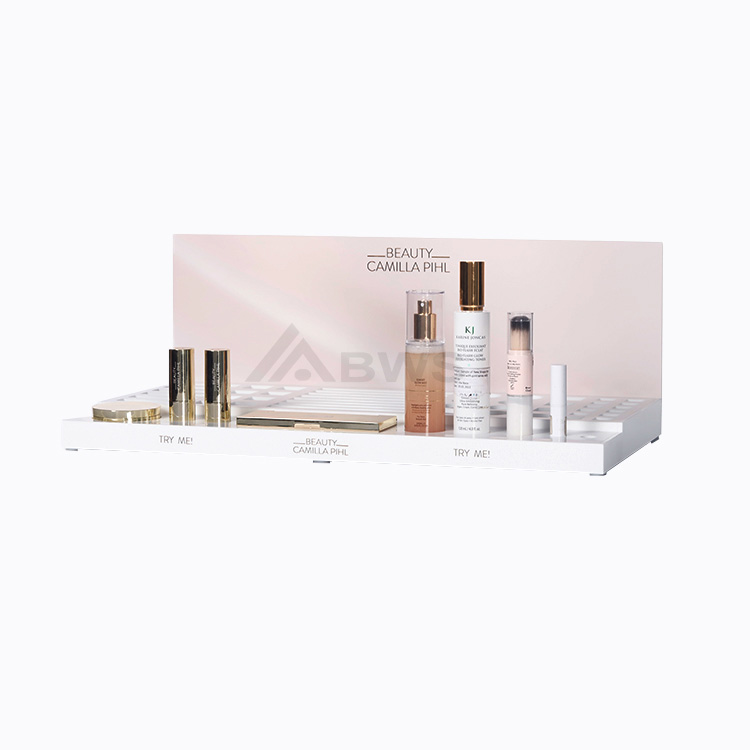 What are the features of this cosmetic product display stand?
This cosmetic display stand is designed for Beauty Camilla Pihl, which is an award-winning Norwegian beauty brand with high quality and innovative formulas.
This cosmetic display stand is made of white acrylic in 2 steps, the first step is for display trials of facial makeup preparations, it is really nice for shoppers to try on the sample and to check whether these products meet their needs. And the second step for selling cosmetics. All dividers are laser-cut which right fits cosmetic products very well.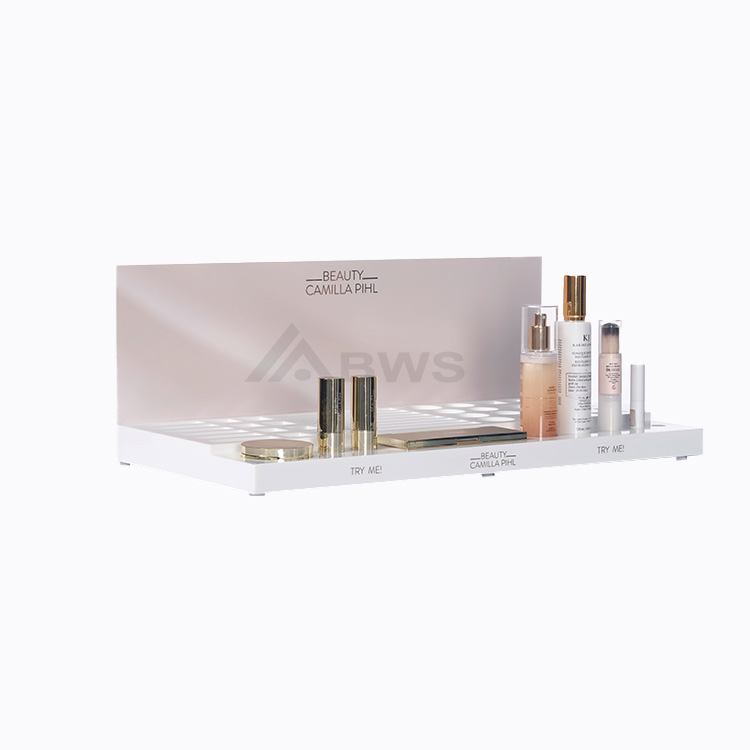 Custom brand logos are strengthened by showing on the PVC back panel as well as the front of the base. The back panel is detachable which makes packages smaller. And it is easy to assemble the back panel. Besides, there are rubber feet under the base, which make it safe on the countertop, even on a very smooth glass desktop.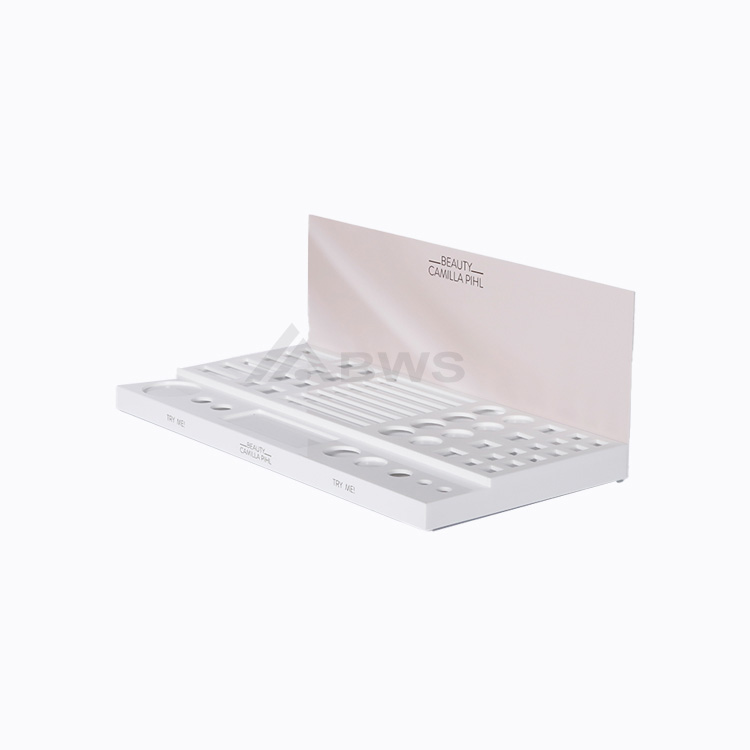 As it is customized, which may not fit your products. If you need the size of this cosmetic display, please feel free to contact us.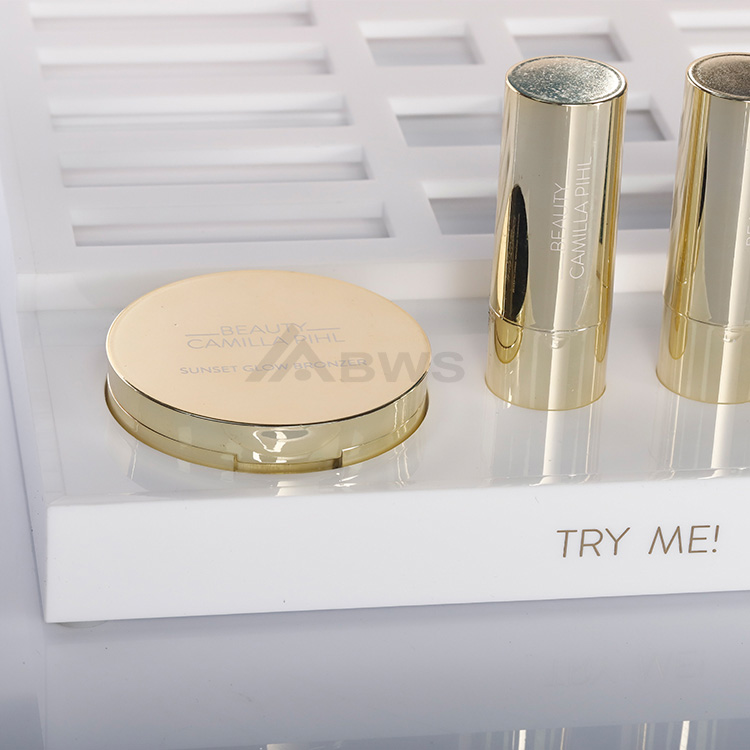 Of course, you can custom your brand cosmetic display stand if this is not your type. Below we will show steps to how we make custom displays for you.
How to make your brand cosmetic product display stands?
All cosmetic product display stands we made are customized, which are made according to your specific needs. So, we need to know your requirements first. We can provide you with reference designs and suggestions during our communication process. Our aim is to make custom displays that you are looking for. You decide all these details in the design, material, size, shape, finishing effect, style, and function.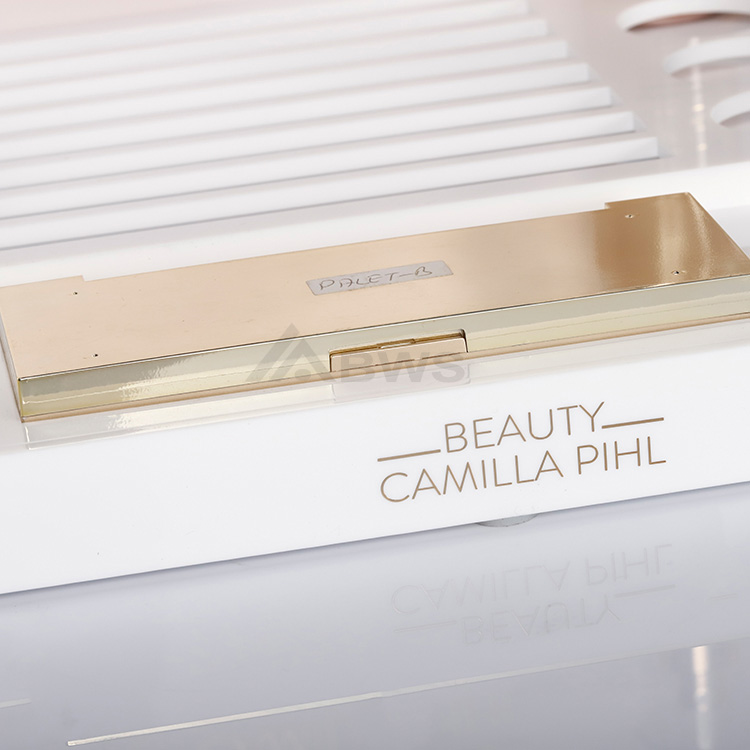 Secondly, we will send you a drawing and 3D rendering with cosmetics and without cosmetics before a sample is made.
Thirdly, a sample will be provided after you place an order, you can check the quality, test functions, and more. Only if you are satisfied with the sample, mass production will be followed. We control the quality to make displays according to the approved sample.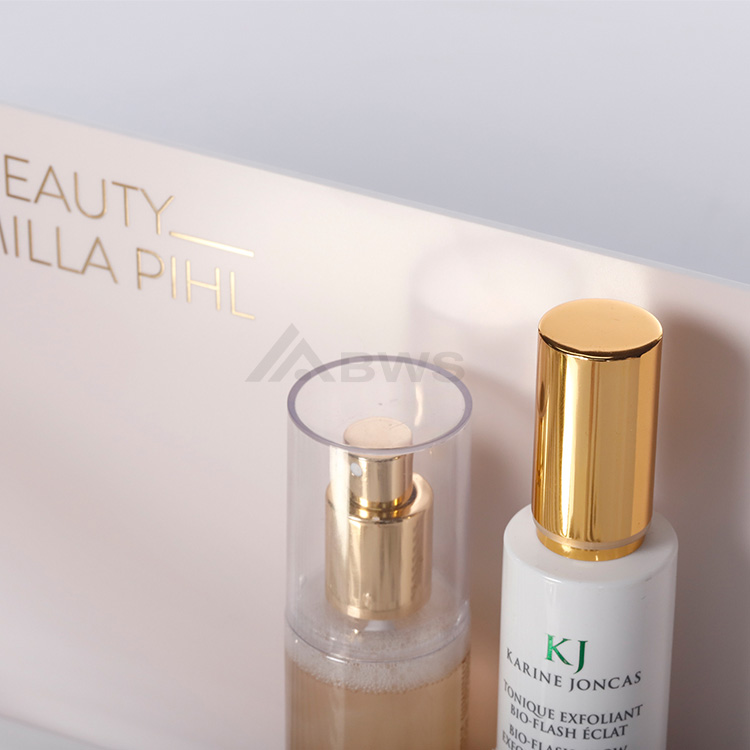 Fourthly, we will check the details and assemble cosmetic displays for you before we make a package and arrange shipment.
Besides, we take photos and videos in detail and we will send them to you for your reference when a sample is finished and mass production is finished.
Do you have other cosmetic product display ideas?
Yes, please find below designs for your reference. We are a factory with more than 10 years of experience. We can help you turn your display ideas into reality.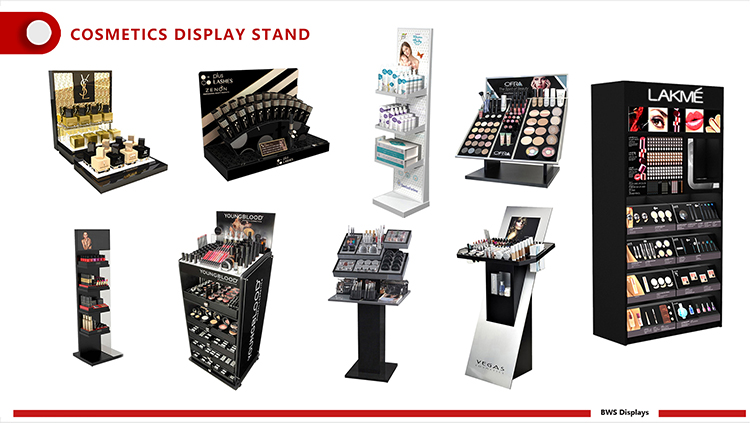 For more designs or more information about this cosmetic product display, reach us now. We will be glad to work for you.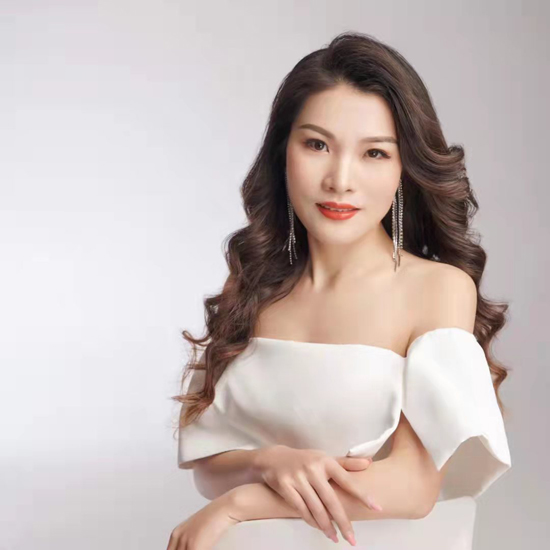 jessie huang
Love what we do and do what we love! Enjoy life, enjoy working in BWS DISPLAYS.