2-way Plywood Sock Display Racks Increase Your Retail Visual Merchandising
Plywood sock displays are useful merchandising tools. If you are a brand owner looking to enhance your store's visual merchandising and create an enticing shopping experience for your customers, custom plywood sock display racks are just the way to go. Today we are going to showcase a plywood display for you, which is a 2-way countertop display that is not only functional but also beautiful, making it a must-have for any retail environment.
This plywood sock display rack is guaranteed to grab your customers' attention with its sleek and modern design. Made from high-quality plywood, this display rack is not only durable but also has a natural, rustic look that perfectly complements the interior design of any store. Its compact size makes it ideal for placement on a countertop, maximizing your floor space while still displaying your products effectively.
Here are more features of this sock display
One of the standout features of our plywood sock display rack is its versatile 2-way design. This means you can display the front or side of your sock, creating a visually appealing arrangement that suits your brand and store layout. With the included metal pegs, you can easily hang your socks on them, displaying your items neatly and making it easy for customers to browse and select what they want.
Customization is key to building a brand image, and this plywood sock display rack gives you the perfect opportunity to showcase your unique brand. By choosing to add a custom brand logo to your displays, you can enhance brand recognition and create a consistent shopping experience for your customers. Plus, the customization options don't stop there. They are available in different finishes including paint, stain, or natural wood, allowing you to choose the one that best reflects the style and atmosphere of your store.
It is also an eye-catching design and customization option, This plywood sock display is also highly functional. Its durable construction ensures it can bear the weight of multiple pairs of socks without compromising its stability. The metal pegs are designed to hold the socks securely in place and prevent them from slipping to the floor. Not only does this help you avoid potential merchandise damage, but it also ensures a neat and organized display for the convenience of your customers.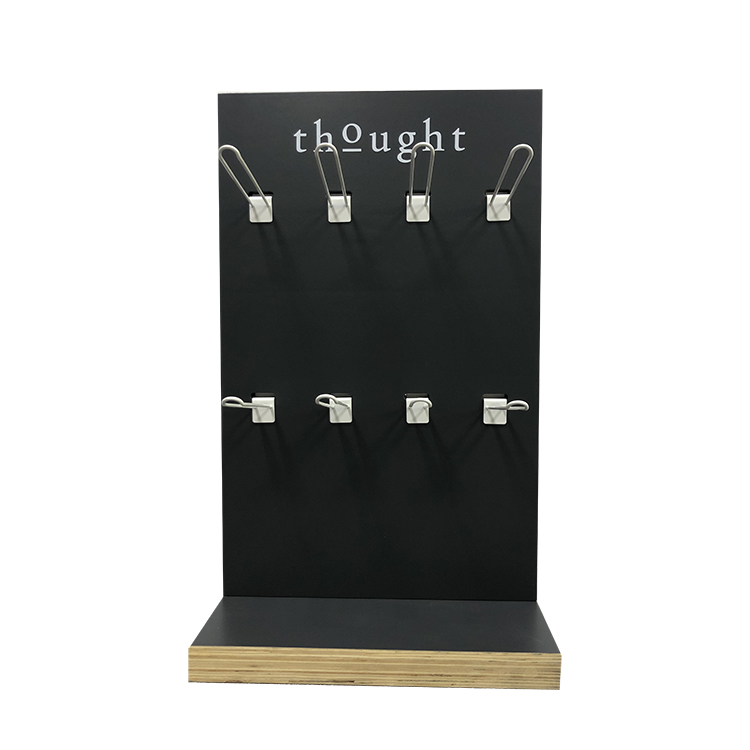 In addition to functionality and beauty, our plywood sock displays are easy to install and maintain. The compact design allows for easy assembly, and its lightweight nature allows it to be easily rearranged or moved as needed. Cleaning is also a breeze due to the smooth surface of the plywood material. Just wipe it down with a damp cloth and your display will look like new, ready to attract customers and showcase your products. With rubber feet under the base, this display stand is stable on the tabletop.
Its durable construction, metal studs, and custom branding options make it an eye-catching piece that will attract customers and effectively showcase your sock products. BWS displays has been a factory of custom displays for more than 20 years, we can make the sock display to meet all your display needs.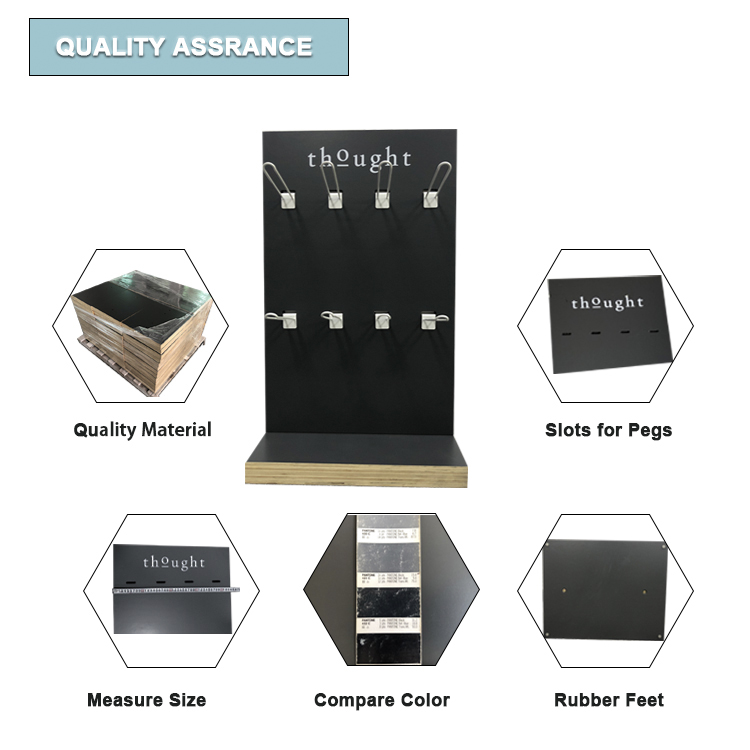 Investing in plywood sock displays means investing in enhancing your visual merchandising strategy. By effectively displaying your socks, you can stimulate customer engagement, encourage impulse purchases, and increase sales. Whether you are a boutique, department store or a brand owner, custom display racks are a versatile solution to help optimize your visual merchandising efforts. This plywood sock display is the perfect addition to any retail environment, combining functionality, beauty, and customizability to up your visual merchandising effect.
Except for this sock display, please visit this sock displays page to see more designs which may give you some ideas to make your displays. You can customize the display according to your needs. You can change the design, size, material, logo, color, and more. Below photo shows the size difference and the color difference as well as the different logos. You also can send us your rough drawing and reference design, we can work it out for you. You will be happy if you work with us. Try your next project with us now.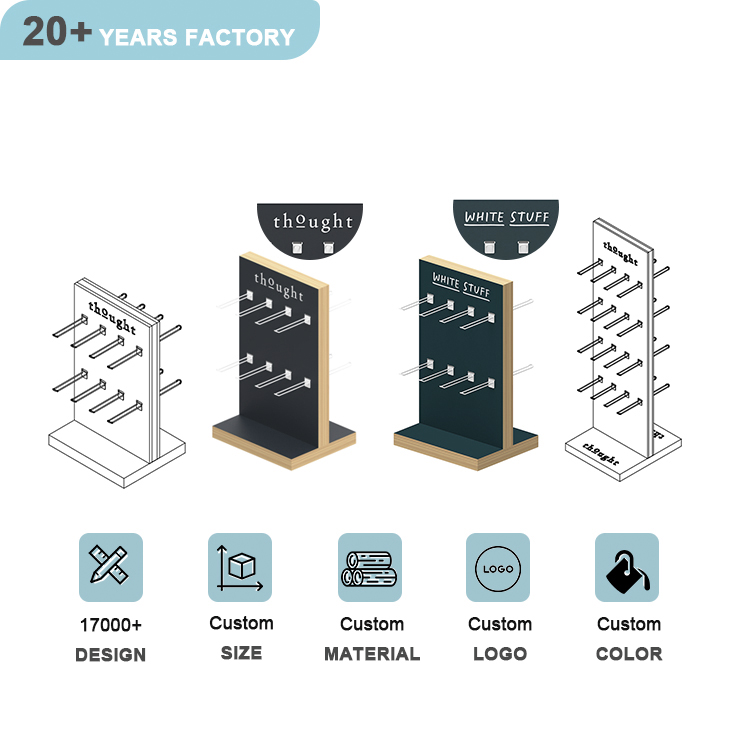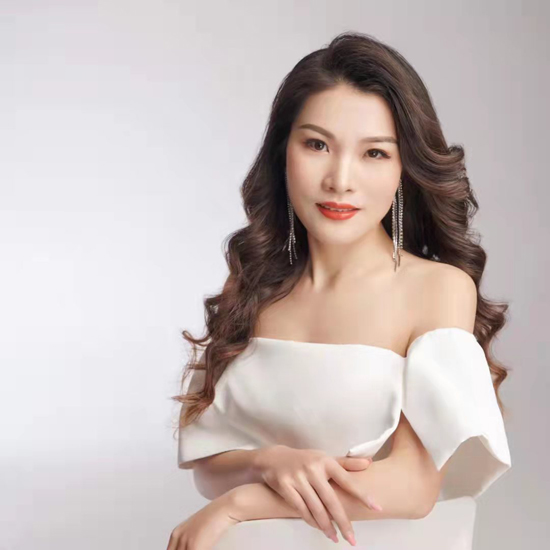 jessie huang
Love what we do and do what we love! Enjoy life, enjoy working in BWS DISPLAYS.