Popular Custom Paper Display Stand Has 5 Advantages
Using custom paper display stands, metal display stands or other store fixtures around the store will allow you to make the most of the floor space that you have. They also allow you to display as many products as possible without your store looking cluttered or messy. We have posted many metal display racks, wood display racks as well as acrylic displays, they are all good display fixtures for retail stores and brand stores. Today, we are going to showcase the paper display stand.
We just finished 500 sets of paper display stands for Gman Sports which is a repeat order. You can click the paper display stand to get details about it. We know the advantages of wood displays, and metal displays, here, we are going to showcase:
The advantages of the paper display stand
1. Eco-friendly. The paper display stand is in line with the requirements of the International Environmental Protection Organization, it is a green environmental protection product. Paper display stands are recyclable and follow international trends, import, and export inspection exemption, and simplify procedures. To pursue green environmental protection and the harmonious coexistence between man and nature, the use of paper display stands is a good choice.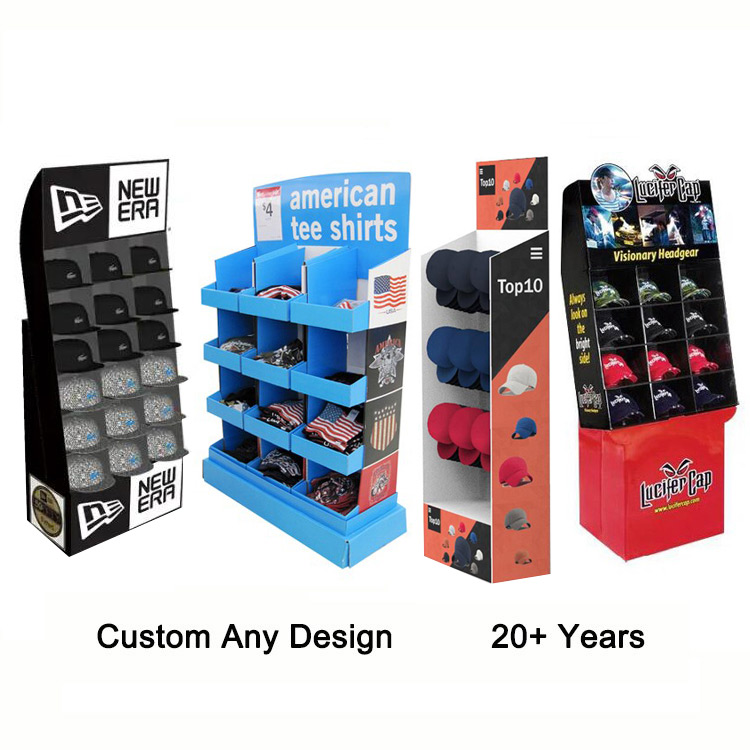 2. Advertising. Paper display stands have advertising value. On the surface of the paper display stand, advertising graphics or slogans, and brand logos that conform to the product features, are exquisitely printed on the paper display stand. Besides, paper display stands can be colorful. It is easy to print different colors on the same surface to get more attention from buyers if necessary. Graphics can be covered all over the paper display rack.
3. High quality and low price: Compared with similar design metal display racks, wooden display racks, and plexiglass display racks, the value of the paper display rack is the same or better, and it can be used in combination with other materials, but the price is far lower than other material POP displays. The trend of merchandise is updated very quickly! So do the pop displays. In this case, renewing a paper display is much cheaper than other material displays.
4. Quick and convenient: The paper display stand is the lightest compared with other material displays, and it can be disassembled and folded quickly. A complete set of paper stands can be installed in the same box to ensure that the store is easy to install. In terms of freight, it has an unparalleled advantage. The paper display stand is packed in a carton box into a standard cabinet, which can maximize the use of space, will not cause waste of space, and saves logistics costs.
5. Flexible: Paper display racks can be designed in many different styles and sizes. There are tabletop displays and floor displays. For light products such as confectionery, and dried food, you can choose floor stands with hangers, multi-bunk shelves, wall mounted, and mini-to-store items. The flexibility and unique characteristics of the paper display stand can be tailored according to the product, the ever-changing loading is flexible, and the collocation is ingenious. It is also possible to develop puzzles and create new styles with the permission of technology, with strong freedom.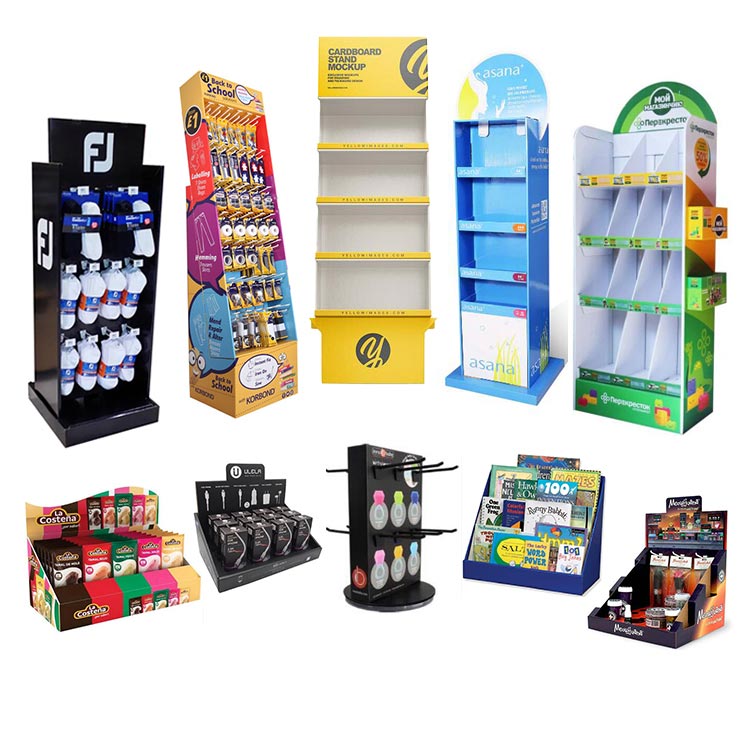 BWS has been a factory of custom displays for more than 20 years, we can help you make the paper display rack that you are looking for. Here are some photos of Gman paper display rack as below.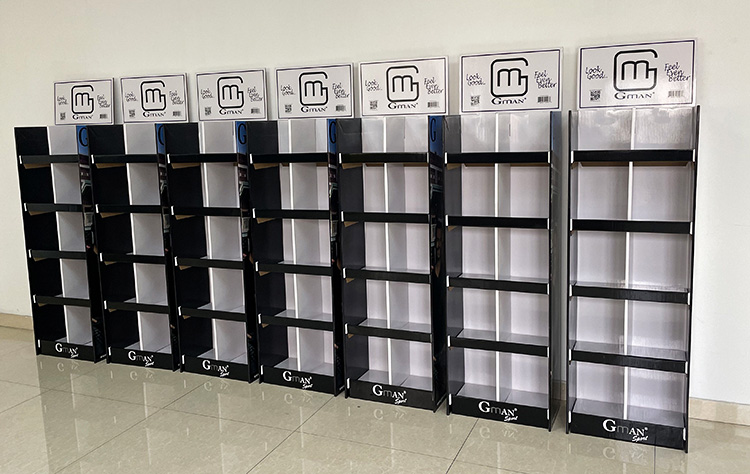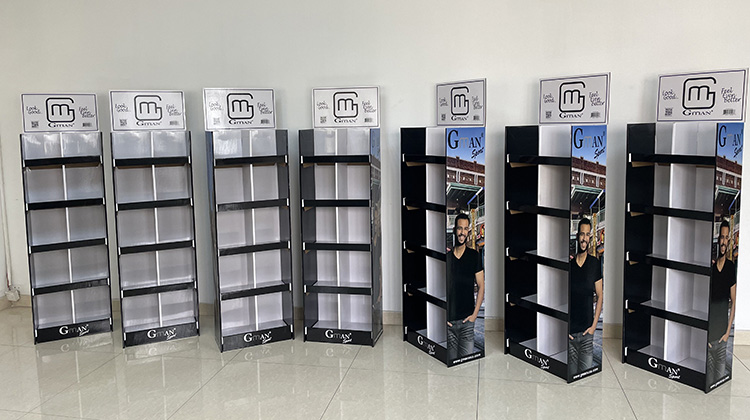 If you want to know more about how we make paper displays, below video will help you.
If you need more designs or want to try a sample with us, we will be glad to help you if you send us an inquiry or leave us a message.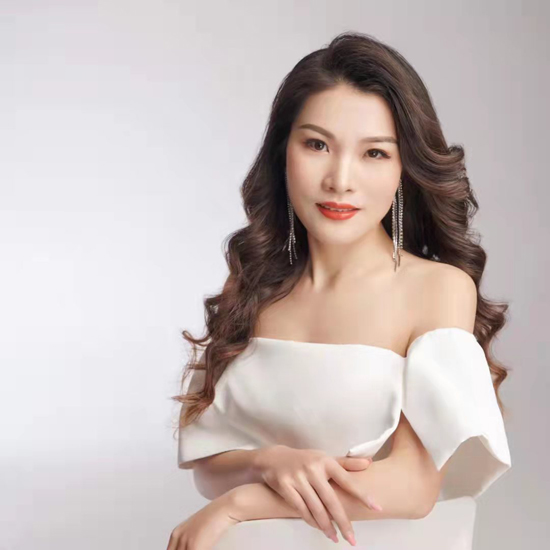 jessie huang
Love what we do and do what we love! Enjoy life, enjoy working in BWS DISPLAYS.