How To Display Fishing Rods 5 Creative Display Ideas
How to display fishing rods?
If you are selling fishing rods or fishing poles, you know how to display fishing rods is important. Displaying rods and reels on a custom display rack is great. BWS Displays offers custom display racks that store and present your fishing rods adequately.
Why custom fishing rod displays are important?
Custom fishing rod displays are one of the solutions for how to display fishing rods, they are made to fit fishing rods, they are not simply storing and presenting your fishing rods in the increasing markets, you can add graphics and brand logos to promote your fishing rods or fishing poles. Custom fishing rod displays can be unique designs, different styles, and different materials as well as working in different retail environments.
The fishing rod market size is poised to expand at a value CAGR of 4.5% and is expected to create an absolute dollar opportunity of US$ 1.5 Bn during the forecast duration of 2020-2030.
There are many reasons for the increase, below are 3 obvious reasons.
1. Rising participation in fishing competitions and support for recreational fishing initiatives from governments of various countries are expected to drive the expansion of the fishing rod market size over the coming years.
2. The development of offshore wind projects in deep water, which poses low intervention with fishing activities and recreational boating, has been enabling higher fishing performance for anglers. The rise in offshore wind farm projects will continue to benefit the sales of fishing rods.
3. Engagement of fishing enthusiasts on social media and other digital platforms for sharing their catches and other fishing novelties is likely to promote participation, thereby aiding the growth of the fishing rods market.
So how to display fishing rods is important to win more market share and win in the competition. Today, we are showing you five fishing rod display designs that may give you an idea of how to display fishing rods in-store.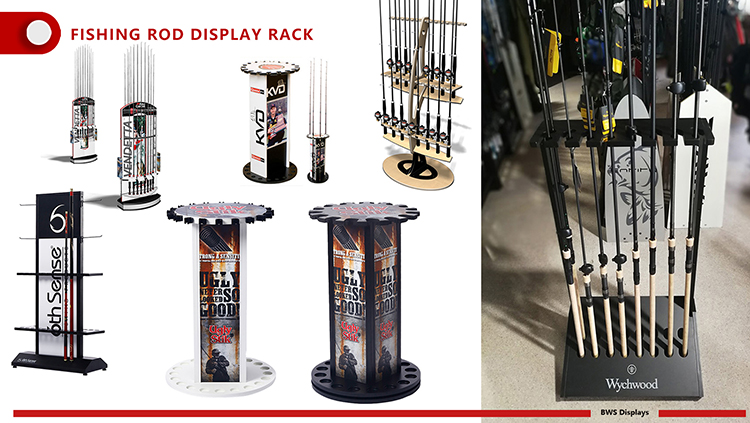 Five designs to show how to display fishing rods
The first design for how to display fishing rods is a round shape fishing rod display stand. There are 3 of them in the above photo, they are similar, we treat them as one.
These fishing rod display stands are made of wood, metal, plastic as well as PVC. The outlayer is a round shape with custom graphics in the middle on 4 sides. 20 or more fishing rod holders match laser-cut holes on the base which keep fishing rods safe and straight, they can be rotatable or not. White or black is simple and gives a comfortable feeling, but you can customize them to other colors. It is a knock-down design, which saves shipping costs.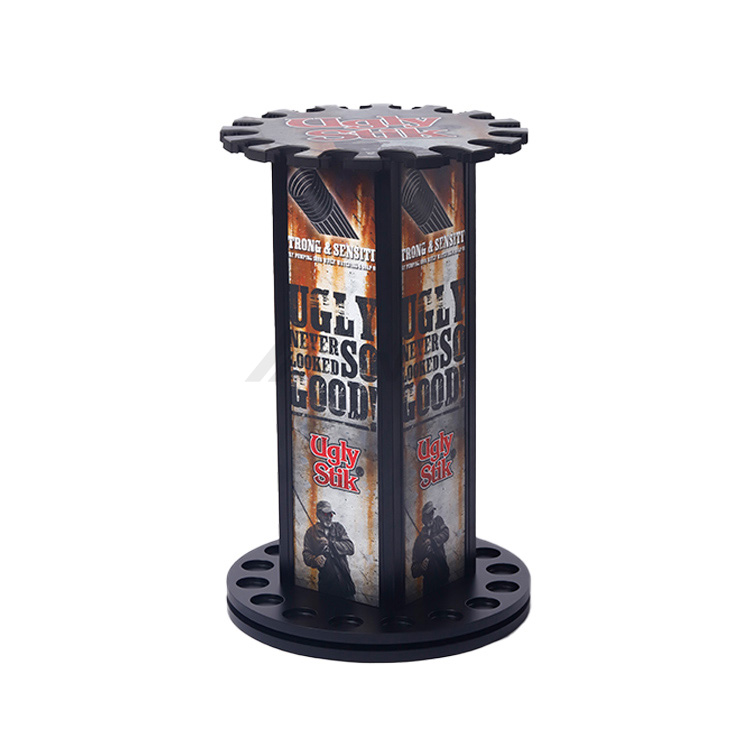 The second design of how to display fishing rods is the 6th sense fishing rod display rack which is made of wood and metal. It is double-sided with 4 hooks on 2 sides to hang fishing accessories.  There are two wooden shelves with holes to keep fishing rods safe and straight. It can display 28 fishing rods at the same time. The black color is very nice for the white brand logo and back panel graphics. It is visual merchandising and attractive.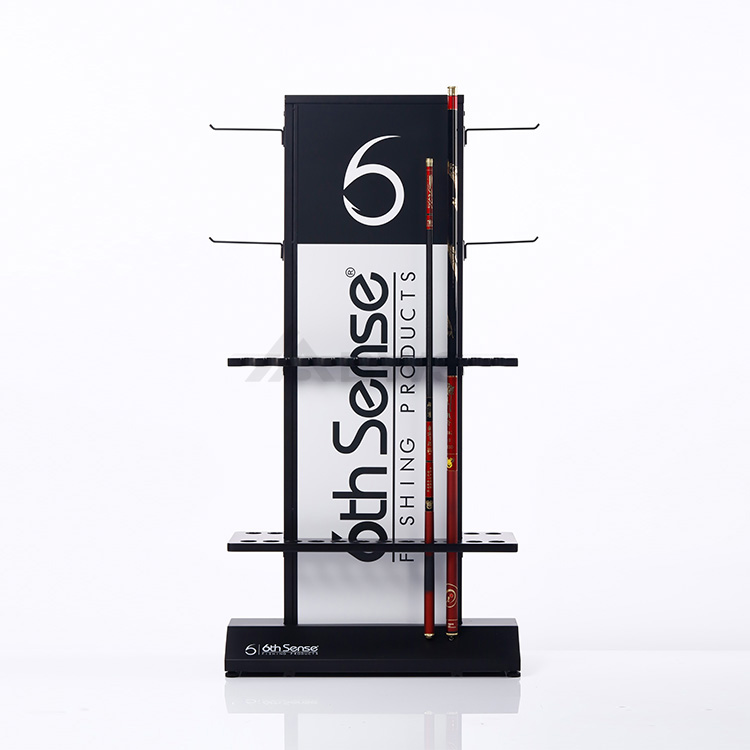 The third one is the fishing rod retail display for Wychwood. With over 25 years of producing fishing tackle to work from, Wychwood recognizes that carp anglers come from all walks of life and that regardless of your budget, carp fishing is more than just a hobby, it's a way of life. They produce kits will help you not only catch more fish, but help you indulge your passion.
This fishing rods retail display is a floor-standing style display stand, which is made of wood and PVC in black color which is easy to clean. There are two rows of laser-cut holes to hold 16 fishing rods at the same time. A customized brand logo is in front of the holes. In order to save shipping costs, we made this fishing rod display completely knock-down. As you can see from below picture, this display stand is fixed with screws. But it is stable and steady enough.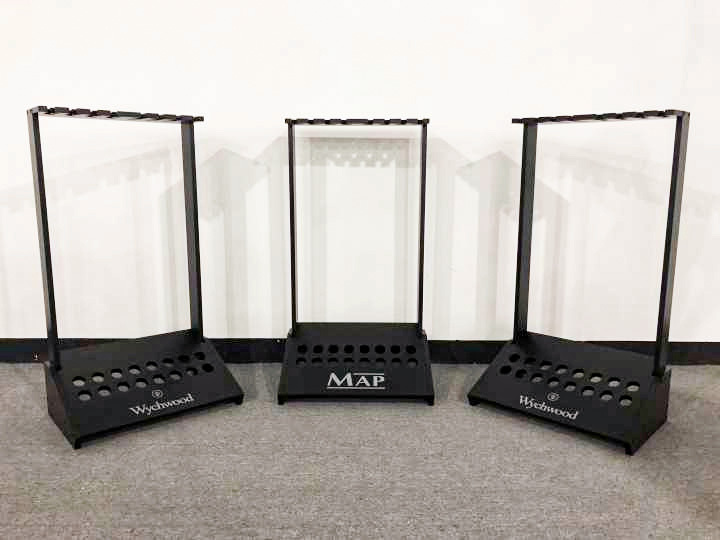 The fourth is a freestanding fishing rod display. It is made of wood and metal in a unique shape. It is can display fishing rods as well as fishing reels. It makes the best use of this display fixture, with two layers to display fishing rods and reels. It takes a small footprint as the base is not very big. It works well in retail stores. You can add your brand logo and graphics on the base.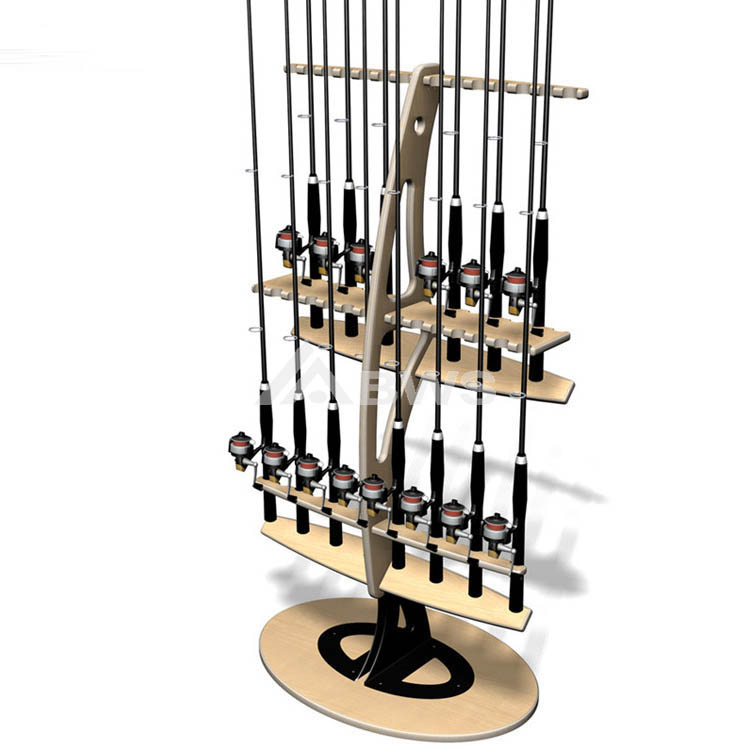 The last design of how to display fishing rods in this post is a display fishing rod, it is the same as above, a free-standing style. It is made of metal and wood, with an arcing header. Custom graphics are on the back panel. Besides, there are two brochure holders on 2 sides, which is really useful for buyers to know more about your brand and your products.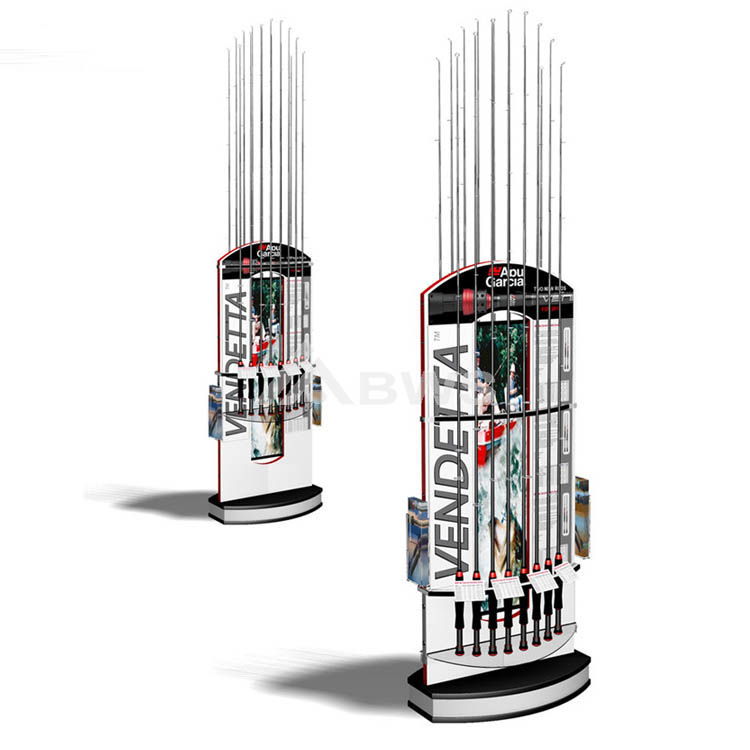 If you need more ideas about how to display fishing rods, please feel free to contact us, we will be glad to send you more designs. We are sure you will be happy to work with us.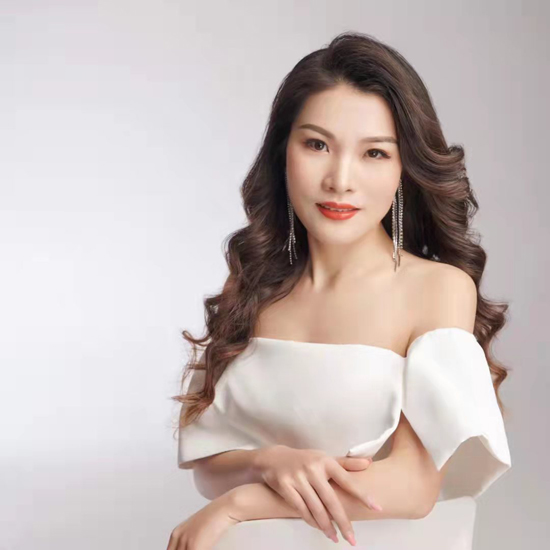 jessie huang
Love what we do and do what we love! Enjoy life, enjoy working in BWS DISPLAYS.