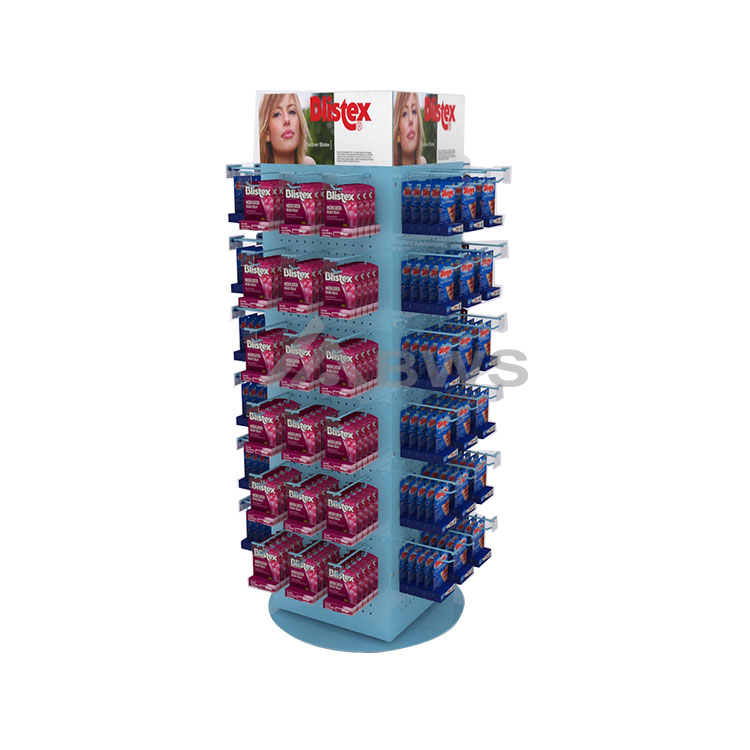 Outstanding 4-way Pegboard Lip Balm Display Stand Rotatable
Order(MOQ):50
Payment Terms:EXW, FOB Or CIF
Product Origin:China
Color:Blue
Shipping Port:Shenzhen
Lead Time:30 Days
Service:Customization Service, Lifetime After-sales Service.
How to display lipstick?
There are many ways to display lipsticks, and a custom lip balm display stand is one of the visual merchandising ways. The lipsticks can be displayed in a glass display showcase, in an acrylic organizer on the tabletop, or put on the wall shelf. But they are not better than custom displays that organize and showcase your lipsticks and other beauty products with the brand logo in retail stores.
Lipsticks are available in a variety of shades such as red, nude, brown, purple, maroon, pink, and others. In addition, herbal and organic lipsticks are gaining popularity among consumers worldwide. The lipstick market size was valued at $8.2 billion in 2018 and is expected to reach $12.5 billion by 2026, registering a CAGR of 5.5% from 2019 to 2026. And the point-of-purchase displays will make a big difference in visual merchandising and can help to convert shoppers to customers.
Today, we will share with you one custom lip balm display stand for Blistex, which was founded in 1947 as a small, family-run company in the business of developing and marketing lip care products, primarily in the United States. They have over 70 years of experience, and their products are sold throughout the United States and in more than 60 countries. And their original goals: Product quality. Growth. Innovation. Leadership.
What are the features of this lip balm display stand?
This lip balm display stand is designed to meet their brand culture, developing and providing effective and enjoyable products in lip care. The construction is simple while it can display lip balm or lipsticks on 4 sides.  This lip balm display stand is made of metal, the back panel is pegboard which makes it easy to add and detach hooks to meet different display needs. And the base is metal sheet which makes the display stand strong and steady. Besides, it is rotatable which is friendly for shoppers to get the lip balm they are looking for.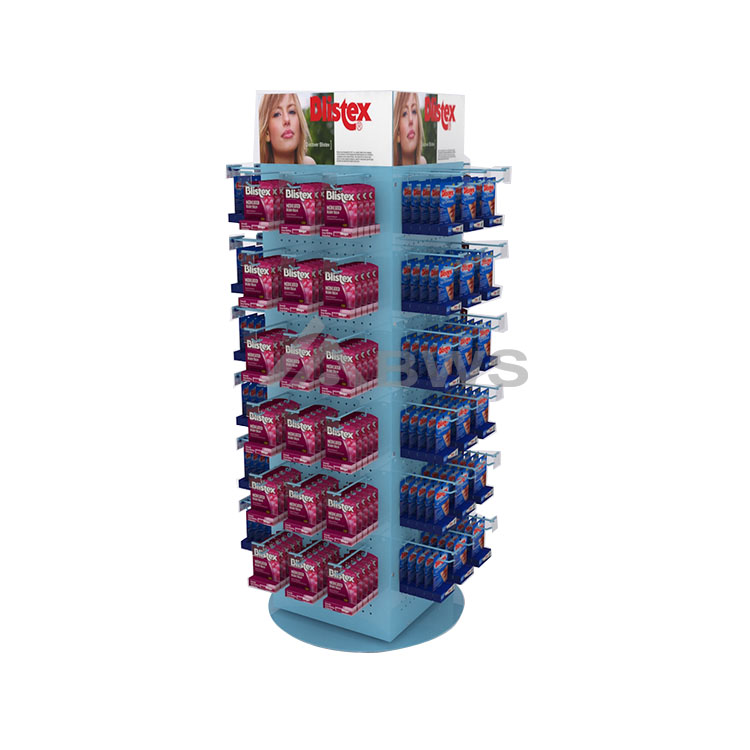 The overall size of this lip blam display stand is 600*600*1488mm, which is including the custom logo header on 4 sides. To match the package of lip balm, it is powder-coated light blue. There is one more feature is that every hook is with a price holder, which is made of plastic in size of 50*42mm. It is useful and useful for shoppers.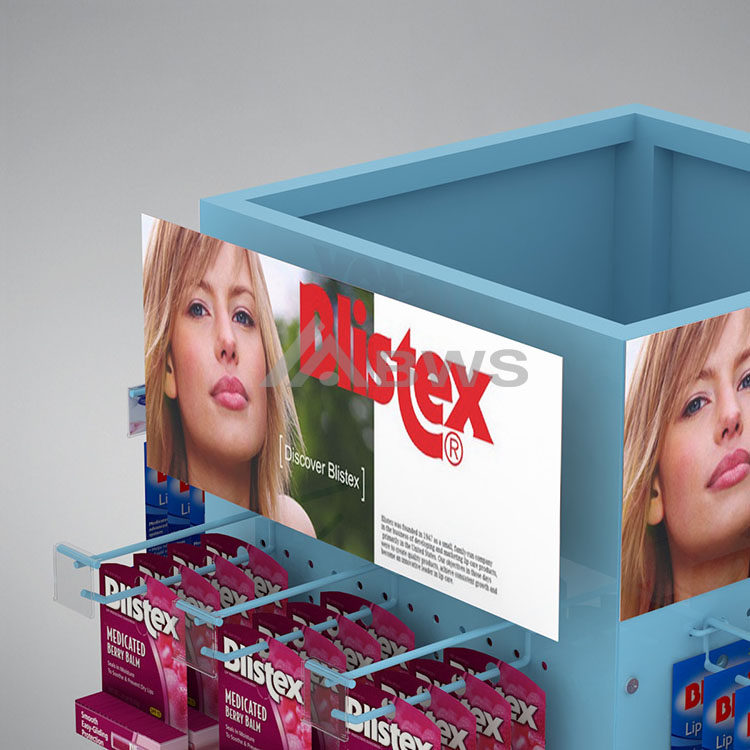 How to make a custom lip balm display stand?
When you start your project at BWS, you will feel that it is not complicated to make a custom lip balm display stand. We will guide you step by step. First of all, we need to know your display ideas, what kind of displays you like in design, material, size, shape, finishing effect, style, and function, whether you have a reference design, etc., and then we will discuss with you more details to make the display you are looking for.
Secondly, after confirming the design or display solution, a drawing and 3D rendering with lip balm and without lip blam will be sent to you before a sample is made.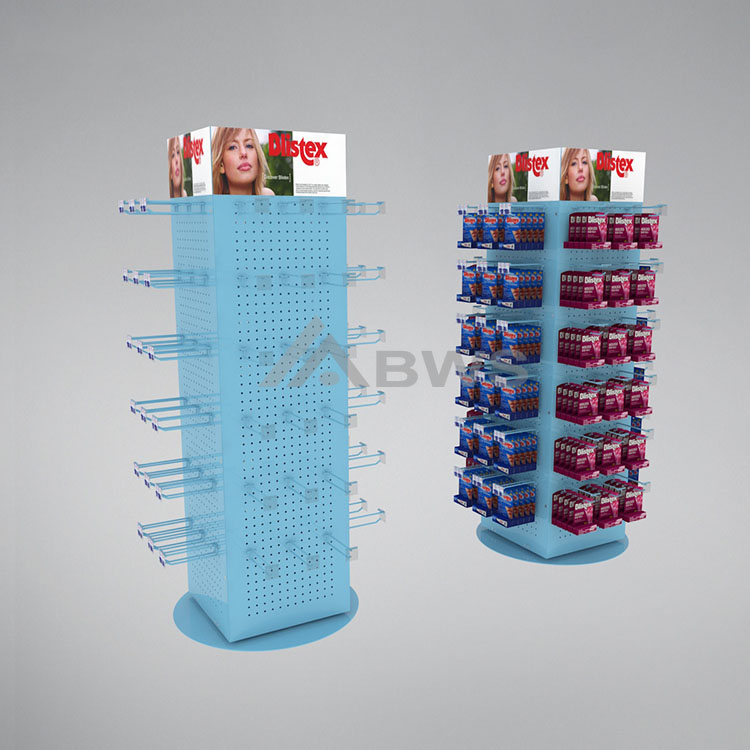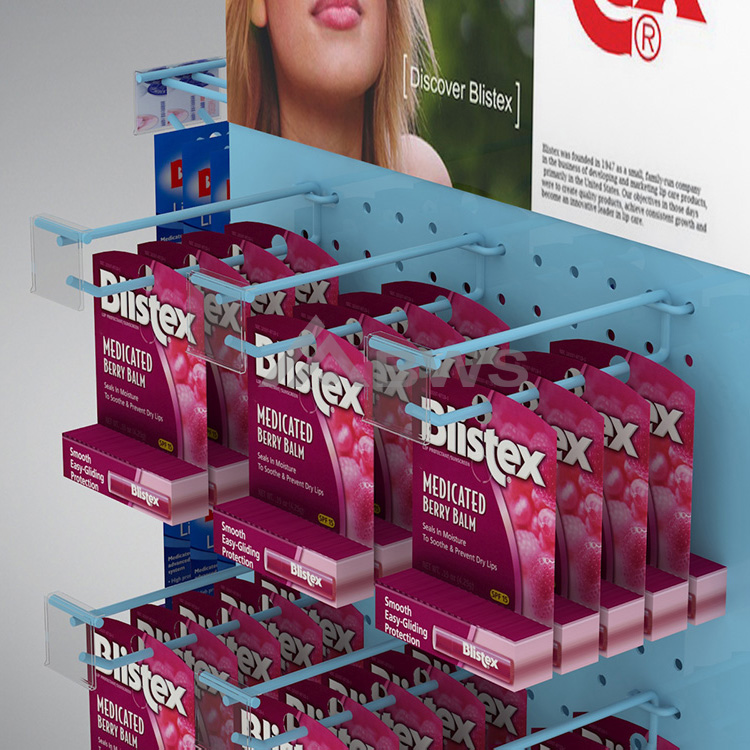 Thirdly, When you approve the design, we will make a sample for you, you can check the quality, finishing effect, test the function, and more. After the sample is approved, mass production will be followed. We control all the details during mass production to make the display according to the approved sample.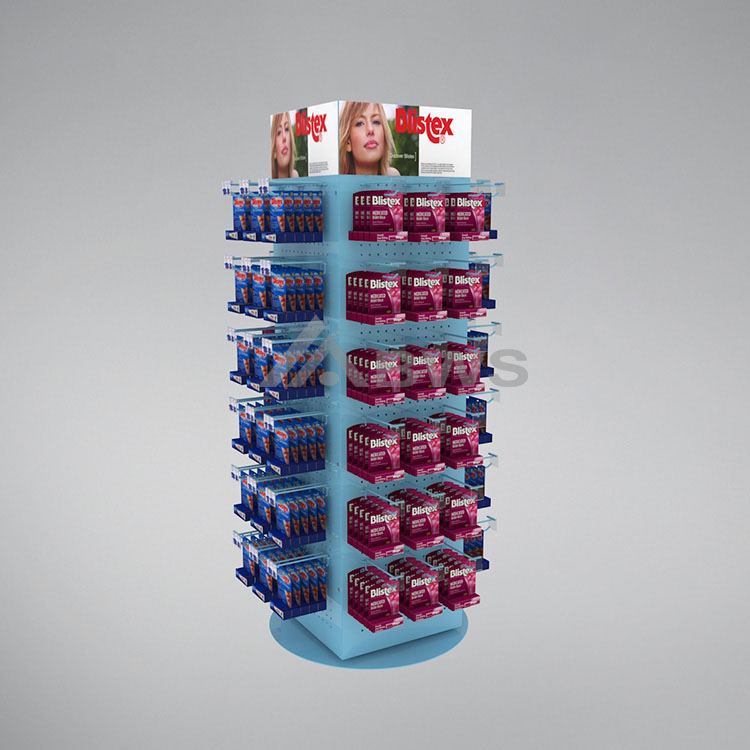 Fourthly, we will check the details and assemble the display for you, and an assembly instruction will be made, so does the package solution. Normally we design the display in a knock-down style which saves package costs and shipping costs, so the unit price will be cheaper.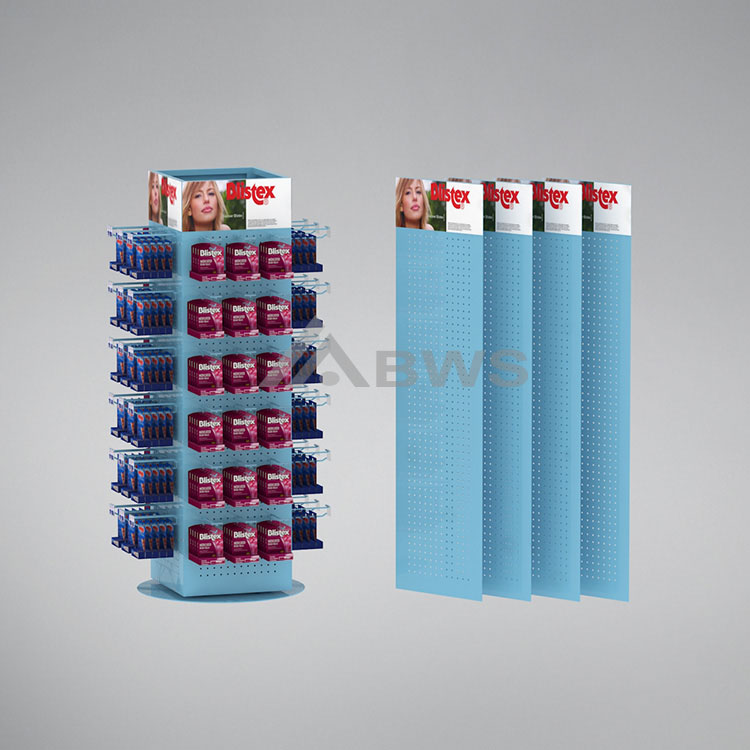 This photo shows the lip balm display stand is made of pegboard back panels.
Besides, we will help you arrange the shipment, it is part of our one-stop service.
What do we do for you?
1. Professional display design, and display solutions
2. Rough drawing and 3D drawing
3. Engineering and rendering
4. Manufacturing
5. Assembling and testing
6. Photograph and video
7. Package and shipping
8. Afer-sales service
If you have any questions or need suggestions on custom displays, please feel free to contact us.
Do you have reference designs?
Yes, please find below designs for reference. We are a factory of custom displays with more than 10 years of experience. We use metal, wood, acrylic, glass, cardboard and more to make different cosmetics display stand to meet different display needs.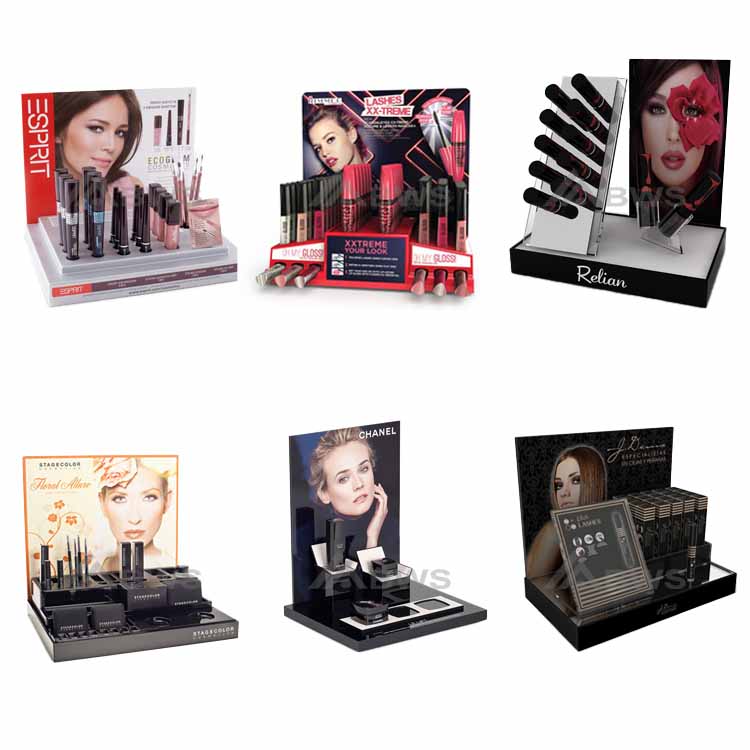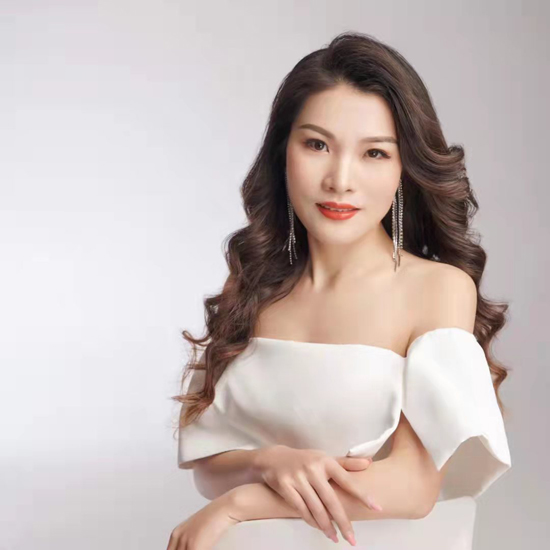 jessie huang
Love what we do and do what we love! Enjoy life, enjoy working in BWS DISPLAYS.