BWS Makes Custom Displays And Wish A Happy 2023 Women's Day
BWS is a factory of custom displays, on March 8th, International Women's Day. BWS Displays wishes all ladies a happy International Women's Day.
Why do we celebrate women's day in?
International Women's Day (IWD) is a global holiday celebrated annually on March 8 as a focal point in the women's rights movement, bringing attention to issues such as gender equality, reproductive rights, and violence and abuse against women. Our world would mean nothing without women. Their courage which exists in perfect harmony with amazing tenderness saves our world every day.
Happy Women's Day! Happy Women's Day to strong, intelligent, talented, and simply wonderful women! At BWS Displays, there are more than 115 women. For all the custom displays we made, women have done a lot. They put in their energy, their time, their hardness, their love of life, love of custom displays.
Do you give gifts for International Women's Day?
On this special day, a thoughtful, creative, and helpful present is a lovely way to express admiration for someone. This Women's Day, show your appreciation for the beautiful ladies in your life by giving them a present that expresses your gratitude.
As for presents, a book, a banquet of flowers, a dress, a bear or a box of chocolate can be a good choice. No matter what kind of present you give, the lady will be happy to have it.
At BWS Displays, we have a half day leave for the office ladies and we also prepared a flower for them. We thank them for their hardworking and teamwork.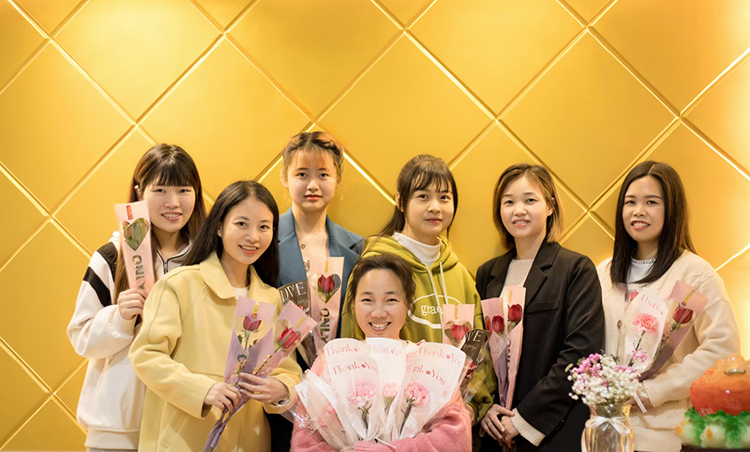 As for the production line, flower display stands, socks display racks, sunglasses display stands, battery display racks, tile display boxes and others are in production, and we do not allow any risk of delay. We keep our promises to clients. But a cake was prepared for these hardworking women.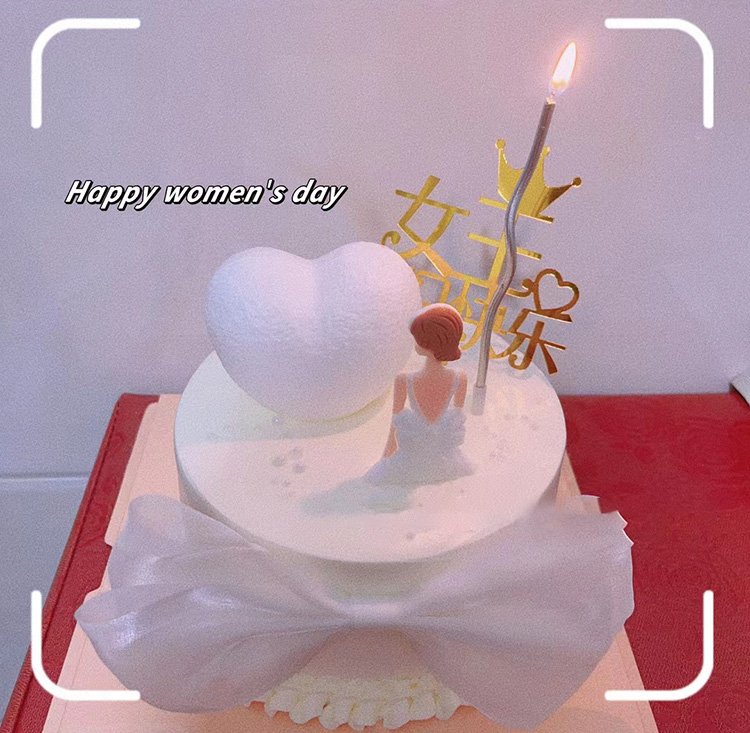 As mentioned for these custom displays in production, maybe you are interested in what kind of POP Displays we make.  Here we share three of them with you.
Custom displays for flower
It is a floor-standing flower display stand that is made of metal in multi-layers, it is stable and strong enough to hold many different flowers, and it also can hang flower pots too. It works well in flower shops, supermarkets, and other retail spaces.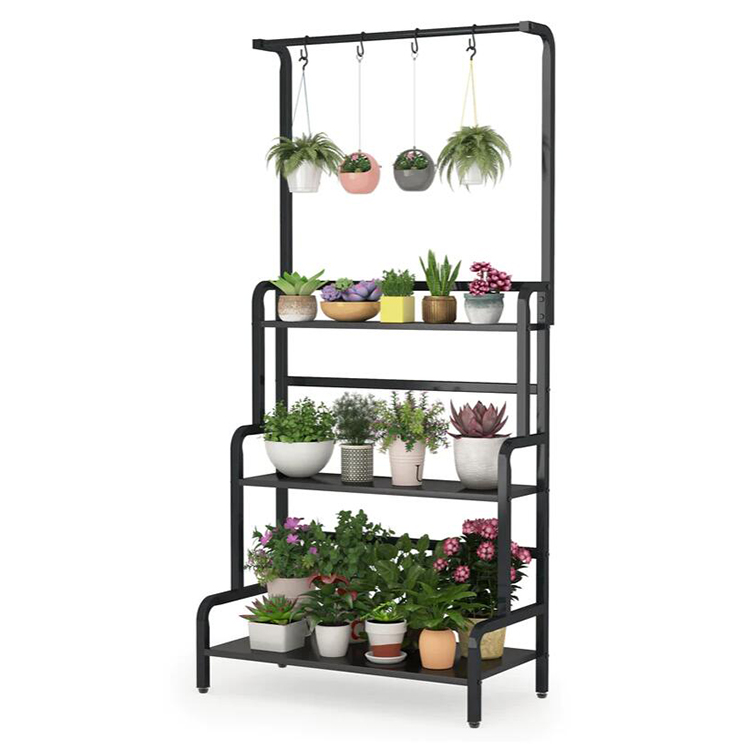 Sock display racks for Banfolk.
This sock display rack is a repeat order. The client likes it very much because it helps them sell more socks. It is a freestanding sock display design, it is made of metal with detachable 16 hooks on each side. It is strong and stable as there are adjustable feet. Furthermore, it can showcase 160 pairs of socks at the same time.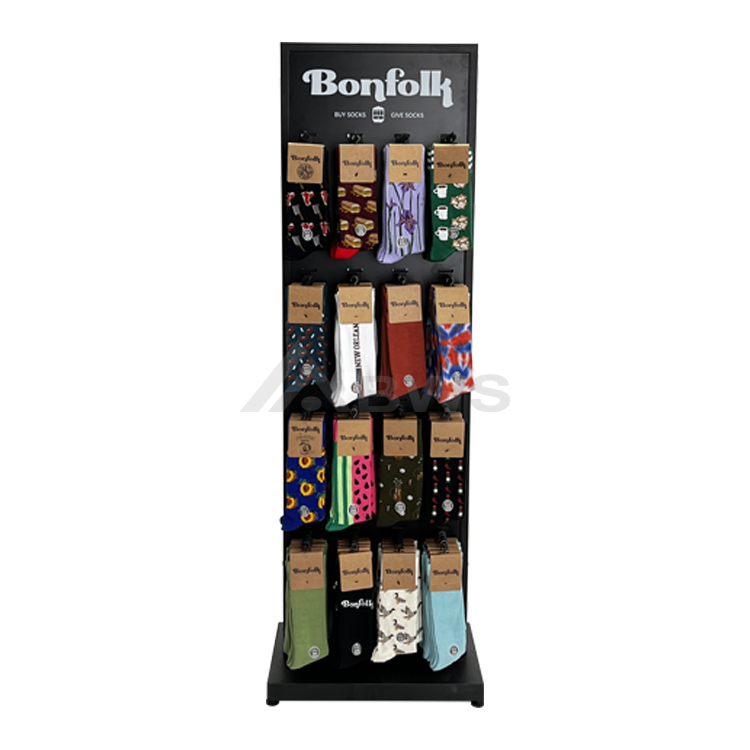 A customized brand logo is at the top of this retail sock display rack on both sides. It is powder-coated white with screen printed black logo, while it is also can be powder-coated black with a white logo. You also can change the logo or design to meet your needs.
Sunglasses display case
This is a big sunglass display case with a custom brand logo, the client chose this design, and changed the logo to be their own. It is lockable and can showcase 48 pairs of sunglasses at the same time. Besides, there is a drawer on the base, which is convenient to store more sunglasses. For this kind of sunglasses display case, it will assembled in a wood case to keep them safe during the transportation.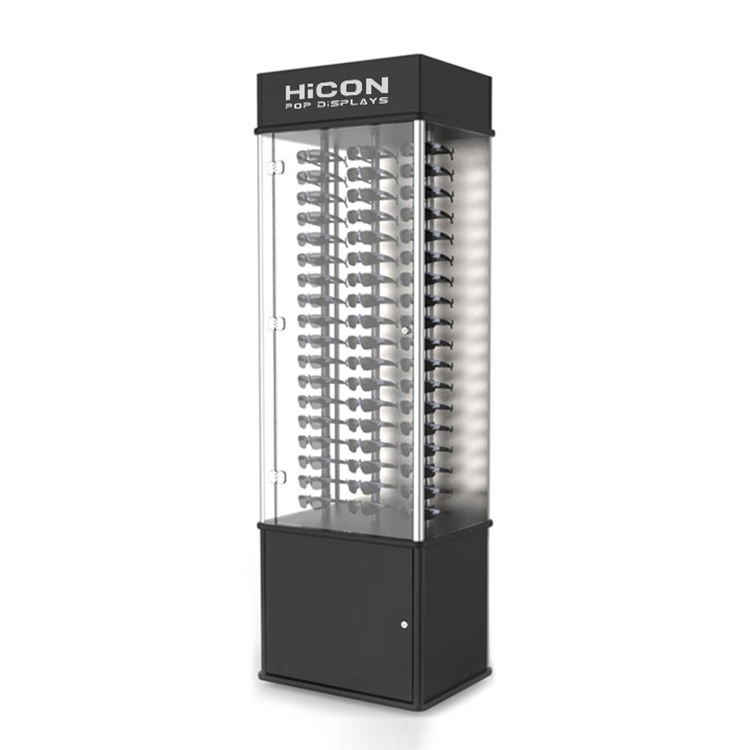 If you need reference designs, you can contact us at any time. We will be happy to work for you. We have worked for Oakley, Rayban, Nike, Adidas, Blue Q, Happy Socks, Revelon, and much more. With over 1000 designs and more than 20 years of experience, we are sure we can help you.
If you have interest, we can send you details and more photos by e-mail. We have made many custom displays because BWS Displays is a factory of custom displays, including display racks, display stands, display shelves, display cases, display boxes, display cabinets, display fixtures, retail displays and more. We use wood, metal, acrylic, cardboard, PVC, glasses, etc to make different custom displays.
And again, on this lady's day, we wish the ladies in your family or friends a wonderful International Women's Day, and happy every day.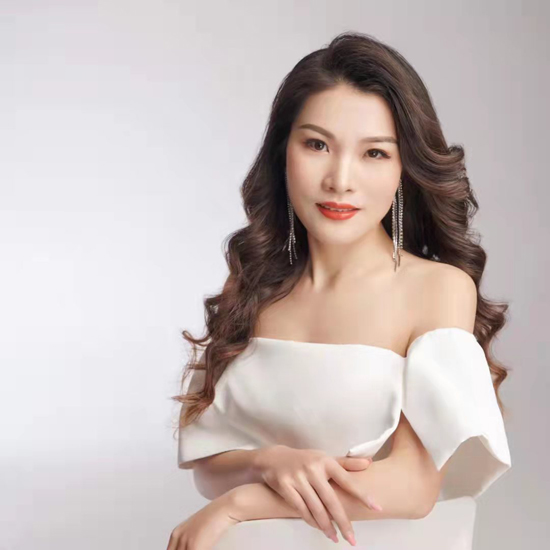 jessie huang
Love what we do and do what we love! Enjoy life, enjoy working in BWS DISPLAYS.