5 Counter Display Designs For Shop Merchandising
What is counter display design?
Counter display design is referring to these displays that are designed to showcase products on the tabletop. Countertop displays include display stands, display racks as well as display cases, and display boxes.
A counter display is a striking presentation, usually with smaller items that are sold as impulse purchases. With its compact design, a counter display can capture the most strategic locations at newsagents, agencies, bakeries, pharmacies, cosmetic stores, supermarkets and much more retail situations.
With a customized visual presentation, provided with your logo and imagination, your products will stand out. This is the way to showcase your products in a practical way on the counter. Your products will attract attention and will be sold more.
Today we are sharing with you 5 counter display designs for shops.
The first counter display design is a cosmetic display stand.
This cosmetic display stand is designed and crafted for Beauty Camilla Pihl, which is an award-winning Norwegian beauty brand with high-quality and innovative formulas.
As you can see from the photos, it is made of white acrylic in 2 steps, the first step is to display trials of facial makeup preparations. It is really nice for shoppers to try on the sample and to check whether these products meet their needs. And the second step is displaying products. All dividers are laser-cut, which right fits cosmetic products very well.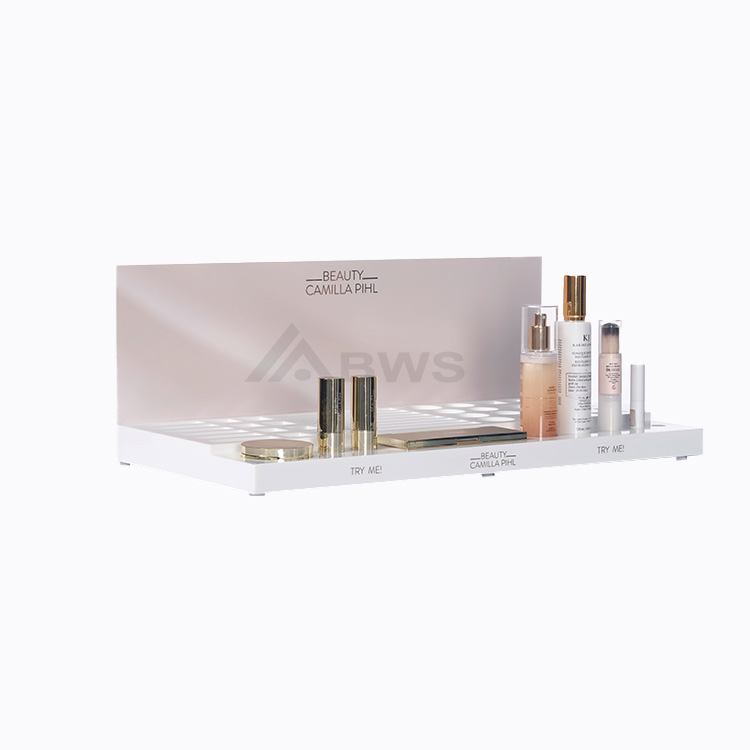 Custom brand logos are strengthened by showing on the PVC back panel as well as the front of the base. The back panel is detachable, which makes packages smaller. And it is easy to assemble the back panel. Besides, rubber feet under the base make it safe on the countertop, even on a very smooth glass desktop.
This watch display stand is made for ARKANO. ARKANO 's jewelry conquers world markets by positioning itself in the best showcases: the United States, Russia, the Middle East, and Western and Eastern Europe.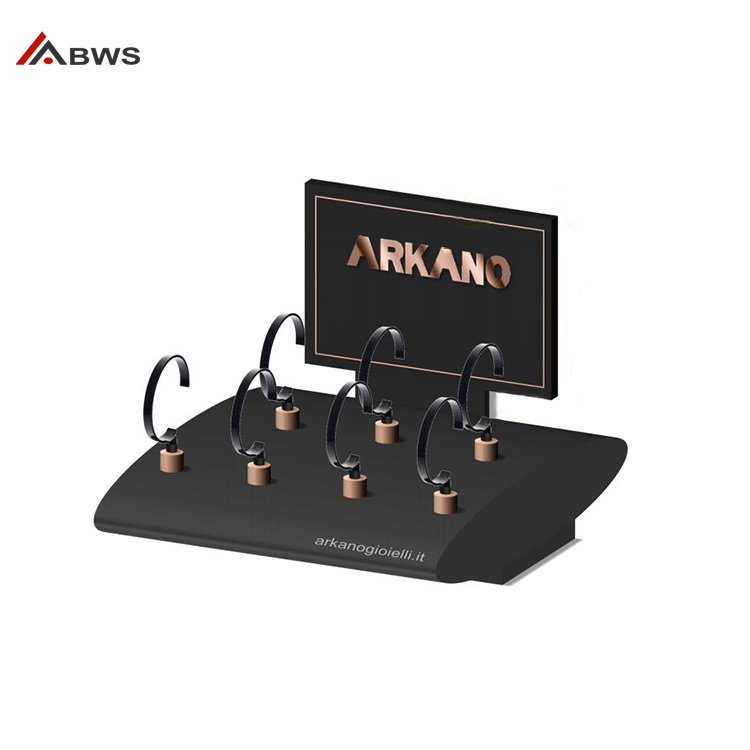 This watch display is made of MDF with a black painting finish. As you can see below pictures, it has a special shape with an arc surface. Laser-cut letters with a rose gold color brand logo are on the back panel. There are 7 bases that are in the same color as the logo for watch bracelets. It can display 7 watches at the same time. The whole base of the display stand is like a pillar, which is safe and comfortable for watches.
The back panel is detachable which can be taken off from the base. So the package is smaller, which saves packing costs and shipping costs. And it is easy to assemble, you just need to insert the parts into the MDF base.
The third counter display design is a tabletop tile display box.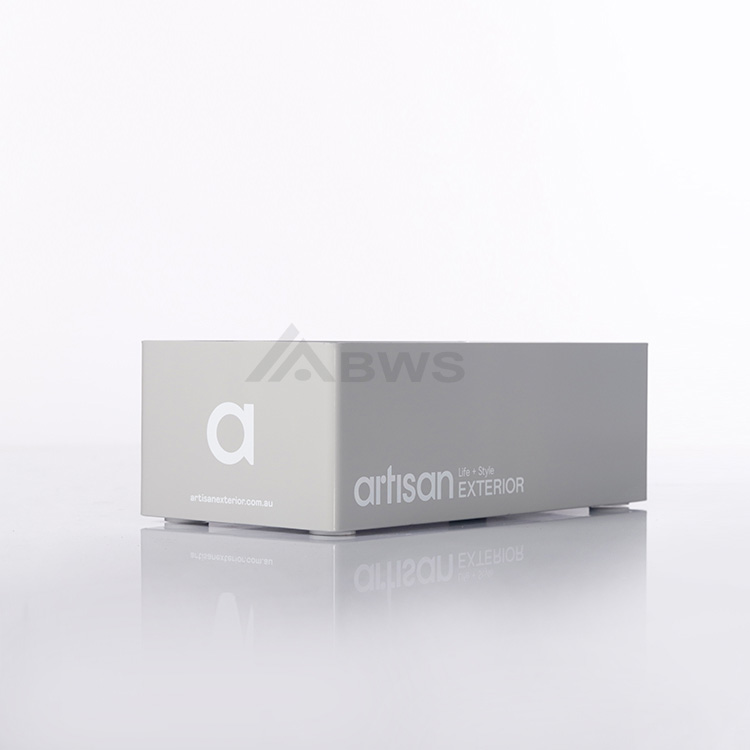 This tile box is made of metal, which is powder-coated gray with a custom-printed white logo, it is with 4 rubber feet that are soft for counters. It is packed in a carton with foam for protection, 4 pcs per carton, carton size is 300*300*230mm in gross weight 5.5kg, and net weight 4.8kg. It can hold 20 pieces of tiles at the same time.
The fourth counter display design is a sock display rack.
This is a sock display rack we made for Thought. We also have made floor sock display for them.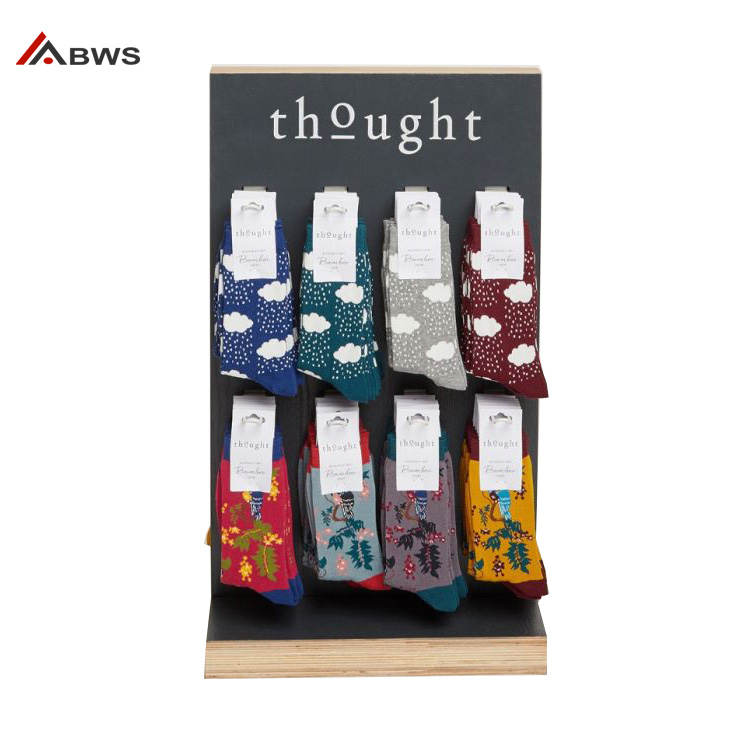 This tabletop sock display rack is 740*441*441 mm, and is made of plywood and metal. There are 8 hooks and silk-printed logos on the top of each side. The hooks are 180 mm, so they can hold at least 64 pairs of socks at the same time. The hooks are in white color, the same as the printed logo. The main body is plywood with black paint, while the detachable hooks are made of metal wire. It is a double-sided countertop sock display rack, which is easy to get attention from shoppers. It is flat-packed in one carton, which saves packing costs and shipping costs.
The last counter display design is a camera display stand.
This tabletop camera shop display stand is made of metal and acrylic with LED lighting as well as an LCD player. The size is 1191.5*530*323mm. The main body is made of metal sheets in black powder coating and acrylic for the case and cover as well as logos.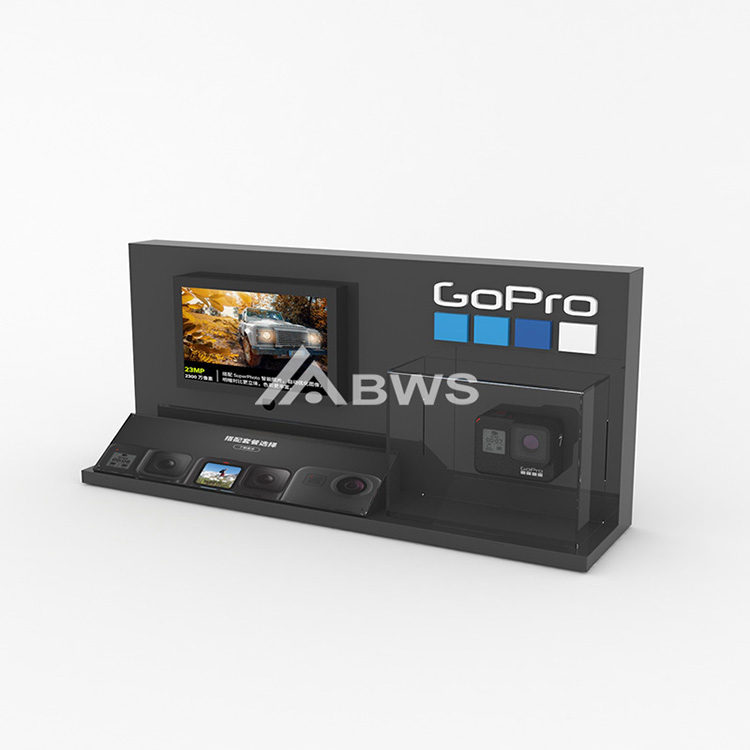 The first feature is its nice counter display design, this camera display stand can display at least 4 cameras at the same time in two different ways, 3 on the tilt back and one in the acrylic case.
The second feature is visual merchandising. The logos are made of acrylic and they are in different colors, blue and white. They are 3D styles in led lighting on the back panel. The player gives a vivid introduction from time to time.
The third feature is custom graphics shown on two points on the display stand. It strengthens the point of sale of the cameras. As for the assembling, it can be assembled at our factory as well as we provide assembling instructions and tools you assemble in stores. We use foam to pack them safely, one set per carton.
Above are 5 counter display designs for your reference. We have made many other counter display designs. If you are interested, you can contact me any time. I will be glad to send you more counter display designs.
Why choose BWS Displays?
We are a factory of custom displays and have worked with over 3000 clients from different industries, such as cosmetics, clothing and socks, sportswear, tiles, tools, watches, jewelry, caps, food, sunglasses, and much more. If you need more custom counter display designs or custom brand counter displays, please feel free to contact us now.
Of course, if you have counter display designs and want to turn your display ideas into reality, you come to the right place. We are also a supplier on Alibaba, where you can find more display designs we have made and how can we work for you.
BWS Displays has metal workshops, wood workshops, and acrylic workshops. And we have long-term cooperation with cardboard and glasses supplier. So we can make different materials displays to meet all your needs. Try a sample with us, you will be happy as they do.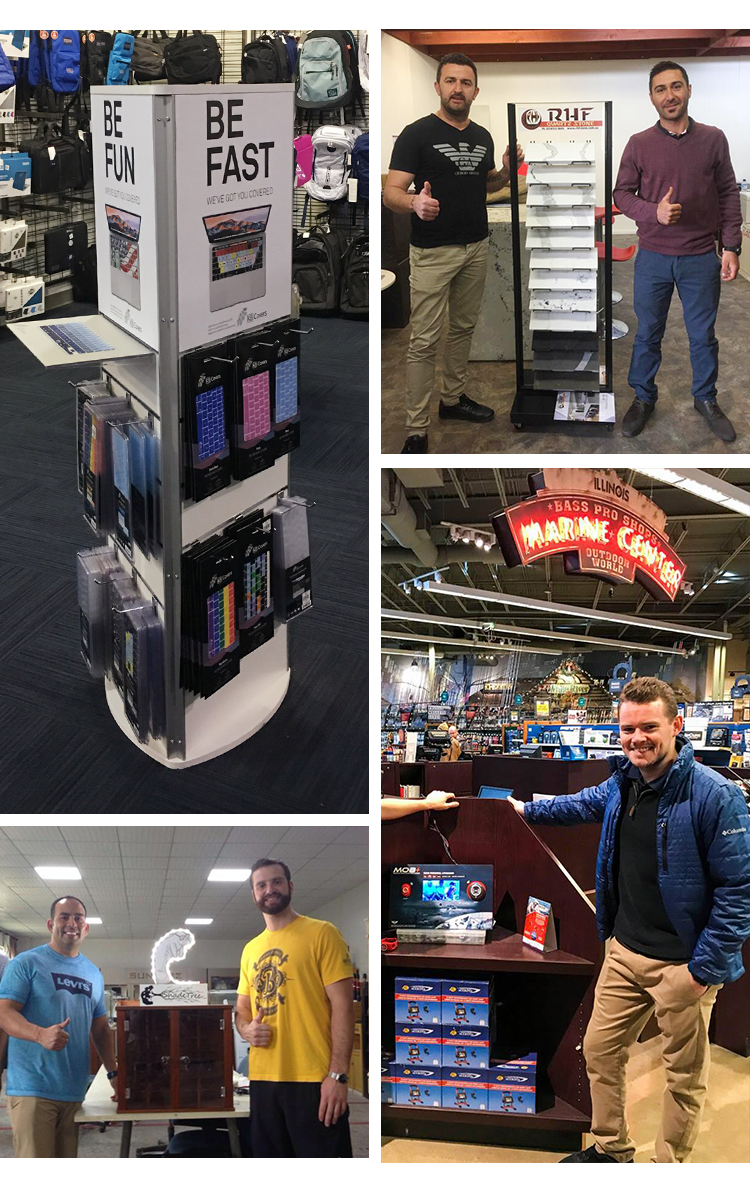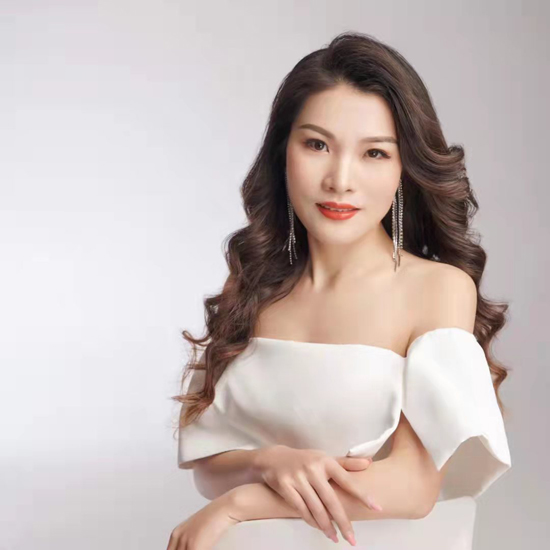 jessie huang
Love what we do and do what we love! Enjoy life, enjoy working in BWS DISPLAYS.