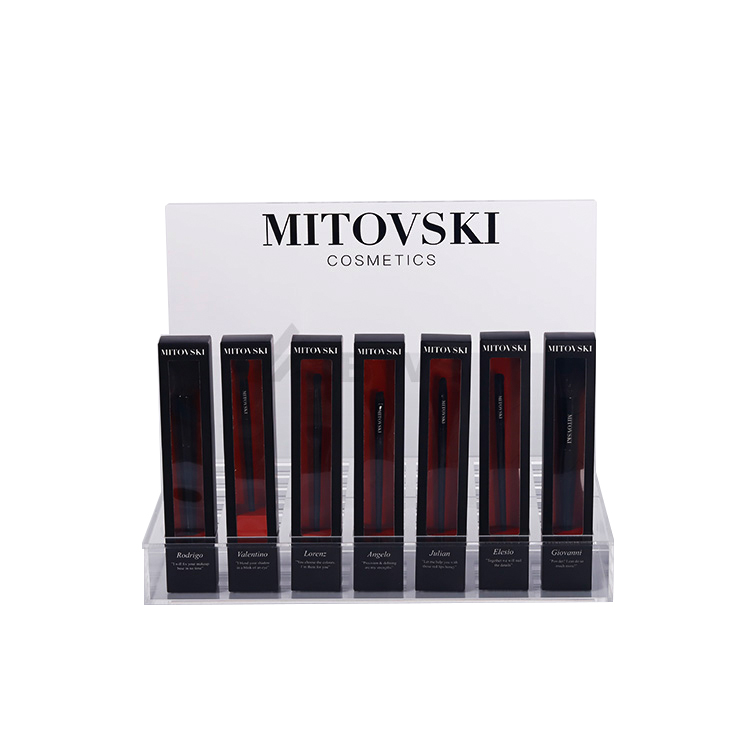 Clear Acrylic Cosmetic Makeup Display Stand For 42 Brushes
Order(MOQ):50
Payment Terms:EXW, FOB Or CIF
Product Origin:China
Color:Clear
Shipping Port:Shenzhen
Lead Time:30 Days
Service:Customization Service, Lifetime After-sales Service.
Why do we make custom makeup display stands?
A makeup display stand is designed to display makeup cosmetics, which include, makeup essential face, makeup essential eyes, makeup essential lips as well as makeup essential tools, such as face primer, foundation, CC cream, concealer, highlighter, setting powder, eyeshadow, eyeliner, lip gloss, lipstick, brushes and more.
We understand that you'd like to merchandise your newest line of cosmetics (makeup products), and you need to organize your cosmetics, it's important to use custom makeup displays. People who have an interest in beauty tend to also value aesthetics, so visual merchandising has an especially distinct impact on this group of consumers.
A custom makeup display stand will show your real beauty of cosmetics with your band logo, attractive graphics, educational information, brand culture, and more in a nice-looking way. We are proud of helping clients display kinds of cosmetics with custom displays. We have more than 10 years of experience in designing and manufacturing custom makeup display stands.
Today, we would like to share with you a clear acrylic makeup display stand for brushes.
What are the features of this makeup display stand?
As you see below photo, this clear acrylic display stand is designed for Mitovski, which is a new cosmetic brand on the market. Created by two young women who both have over 10 years of experience when it comes to the beauty industry. The brand was created when Nathalie Mitovski felt like the market where missing luxury individual lashes so she decided to create her own.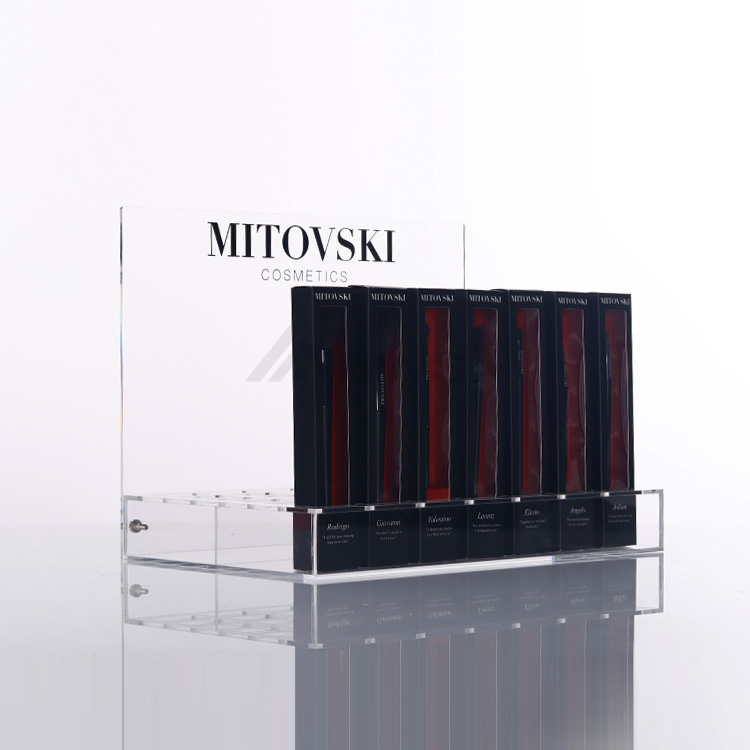 This makeup display stand has 7 rows with 6 dividers every row, it can display 42 brushes at the same time. Visual displays are all about communicating your brand's image. This display stand has a screen-printed custom brand logo Mitivoski on the back panel, which is detachable as it is fixed by screws.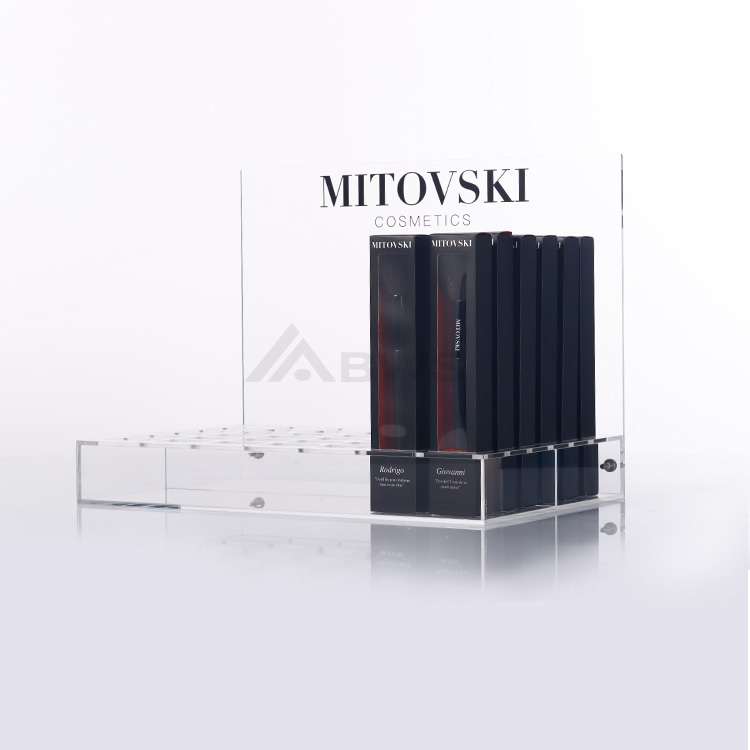 Clear acrylic displays allow customers to see an entire product without any barriers or visual distractions. This makeup display stand is made with clear acrylic which is nice and shows the full beauty of cosmetic products. Besides, most cosmetic countertop displays are made of acrylic because it gives a natural look to cosmetics that will make cosmetics stand out.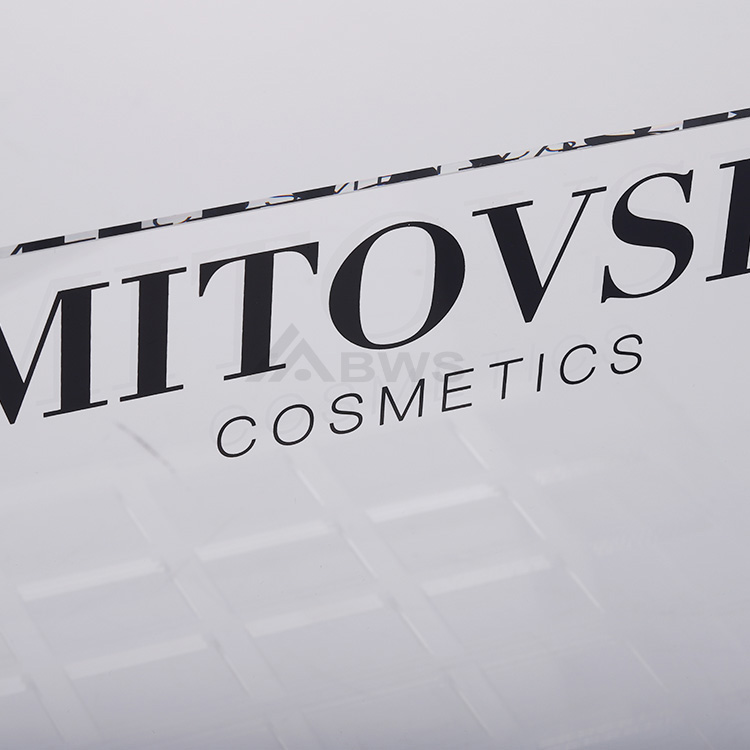 Above you can see the screen-printed logo MITOVSKI COSMETICS.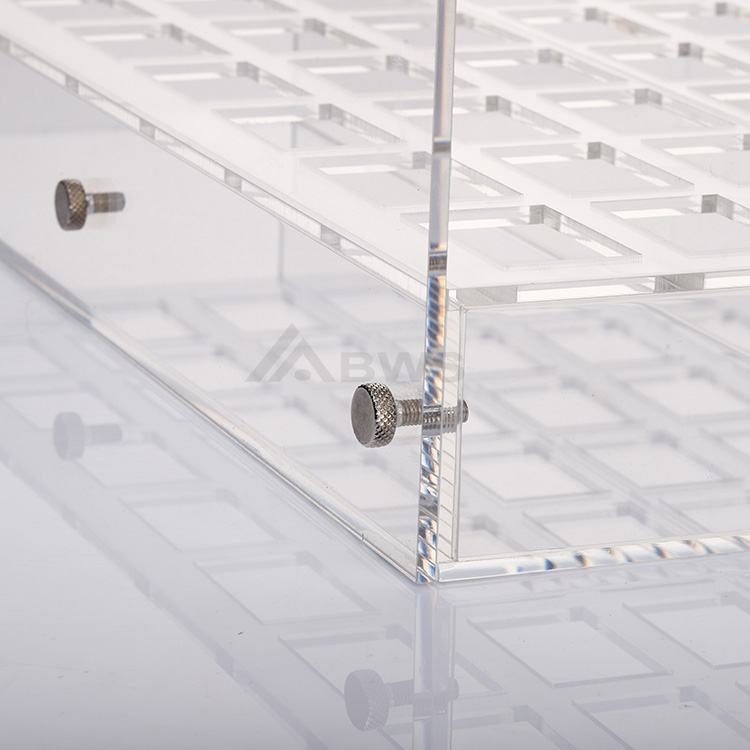 Above shows the screws locking on the back panel.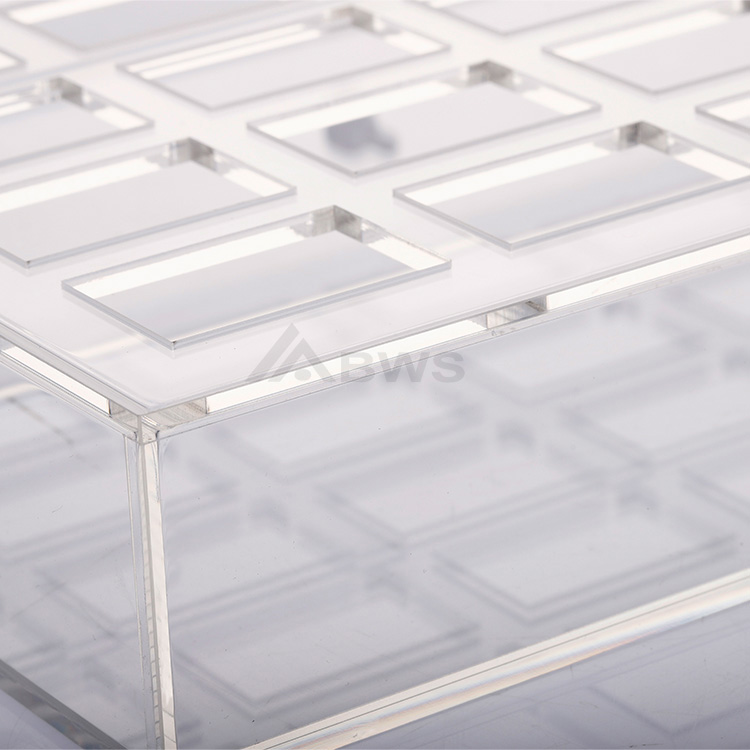 Above shows the dividers for holding the cosmetics.
How to make your brand makeup display stand?
As we mentioned above, we are a factory of custom displays, so all makeup display stands we have made are customized according to clients' specific needs.We need to know your requirements first. You can tell us your display ideas or send us a rough drawing or reference design, we can give you suggestions and display solutions. We will turn your display idea into reality and craft the makeup display stand for you that you are looking for.
Secondly, we will send you drawings and 3D renderings with your products and without your cosmetics after you send us your cosmetics photos with specifications or samples before a sample is made.
Thirdly, we will make a sample for you to test functions, check quality and more. Only the sample is approved, and mass production will be followed. We control the quality to make displays according to the approved sample.
Fourthly, we will check the details and assemble cosmetic displays for you before we make a package and arrange shipment.
Besides, when a sample is finished and mass production is finished, we take photos and videos in detail and we will send them to you for your reference. Of course, we offer after-sales service too, if you have any questions, you can contact us at any time. We will do our best to help you.
Do you have other makeup display ideas?
Below are 4 makeup display stands we have made for your reference. They work well in stores.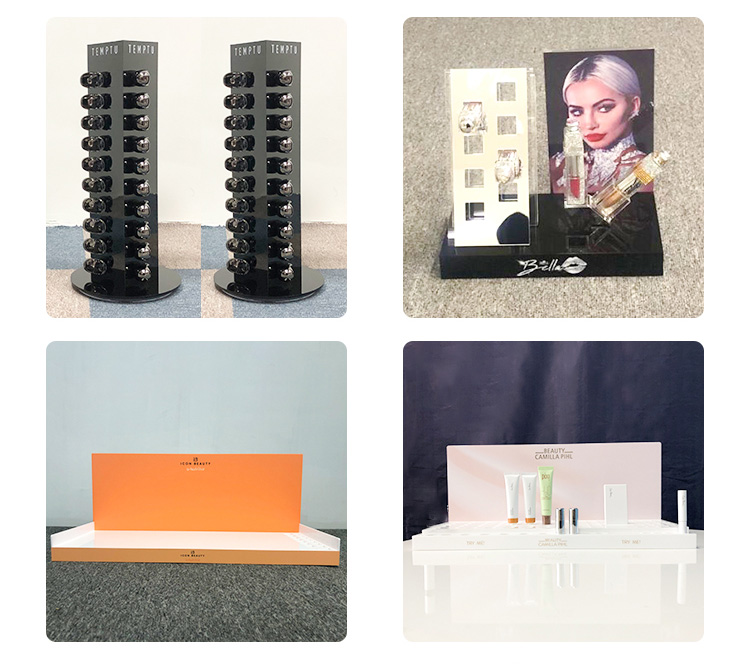 If you need more designs or more information about this clear acrylic makeup display stand, please feel free to contact us now. We will contact you within 48 hours.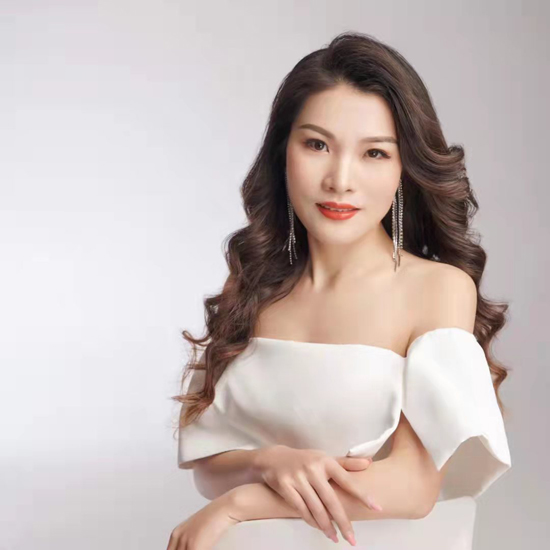 jessie huang
Love what we do and do what we love! Enjoy life, enjoy working in BWS DISPLAYS.