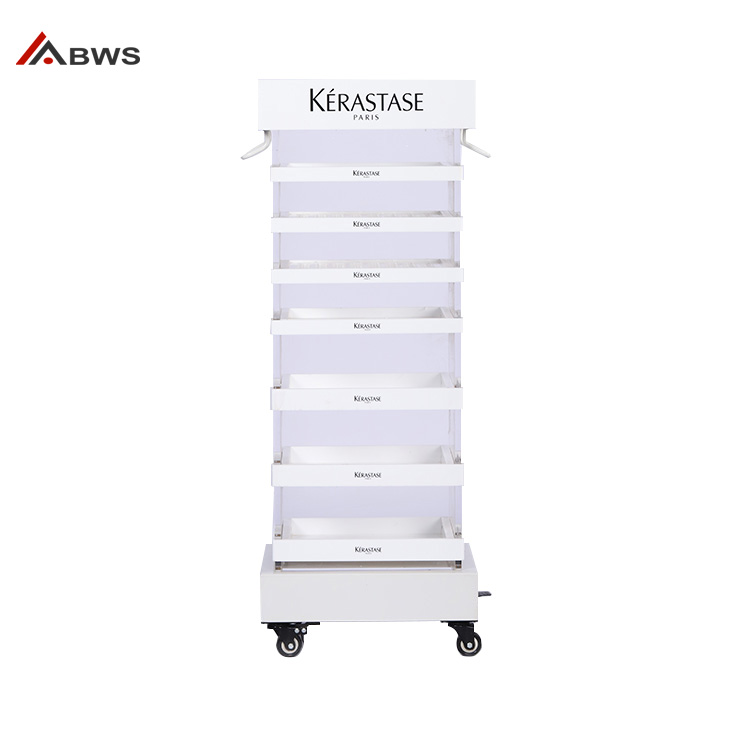 Innovative 7-tier Acrylic Hair Salon Product Displays With Casters
Order(MOQ):50
Payment Terms:EXW, FOB Or CIF
Product Origin:China
Color:White/Clear
Shipping Port:Shenzhen
Lead Time:30 Days
Service:Customization Service, Lifetime After-sales Service.
How to display hair salon products?
Hair salon product displays are very important for spas, parlors and shops because if a hairdresser or beauty professional recommends a certain salon product to a client during an appointment there is a good chance the customer will purchase that product, trusting the professional's advice! So you can use custom displays to showcase your hair products. There is a huge amount of potential revenue to be generated from in-store merchandise sales, all you have to do is display your products on attractive salon store fixtures.
As you can see from salons or shops, the common store fixtures are display tables, floor shelves, wall racks, and display cases. But custom display stands or display racks are setting your store apart from the crowd and reinforces a feeling of beauty and elegance for your customers. Besides,  they also make your merchandise readily available for them to purchase because they can hold a wide array of shampoos, conditioners, and other hair products.
Today we share with you one of these custom display stands for Kerastase Pairs which creates bespoke products and treatments that satisfy the desire for exceptional hair.
What are the features of Kerastase hair salon product displays?
As you can see from the picture, the hair salon product displays are a floor-standing style, which are made of acrylic. The frame is made of wood and wrapped with white acrylic, while the back and two sides are made of clear acrylic. There are 7 acrylic shelves that can display different hair products and other cosmetics. And the base acrylic panel with holes can hold and separate products at the same time. Custom logo is on the top of the display stand as well as the front of the shelves.
In order to move the display stand easily, there are 4 casters with brakes. The overall of this display stand is special and stable. Here are more photos of the Kerastase hair salon product displays as follows.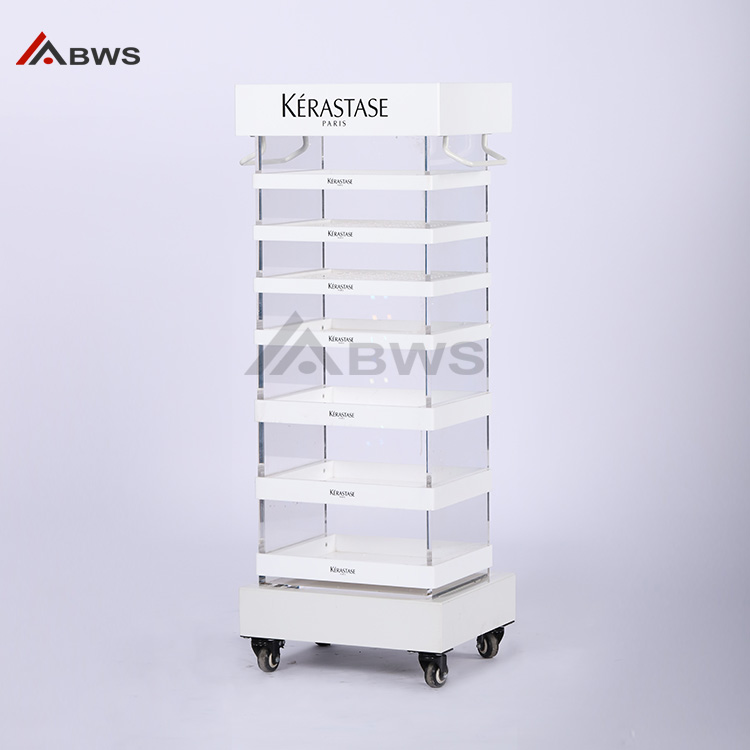 This photo shows the full design of the Kerastase display stand.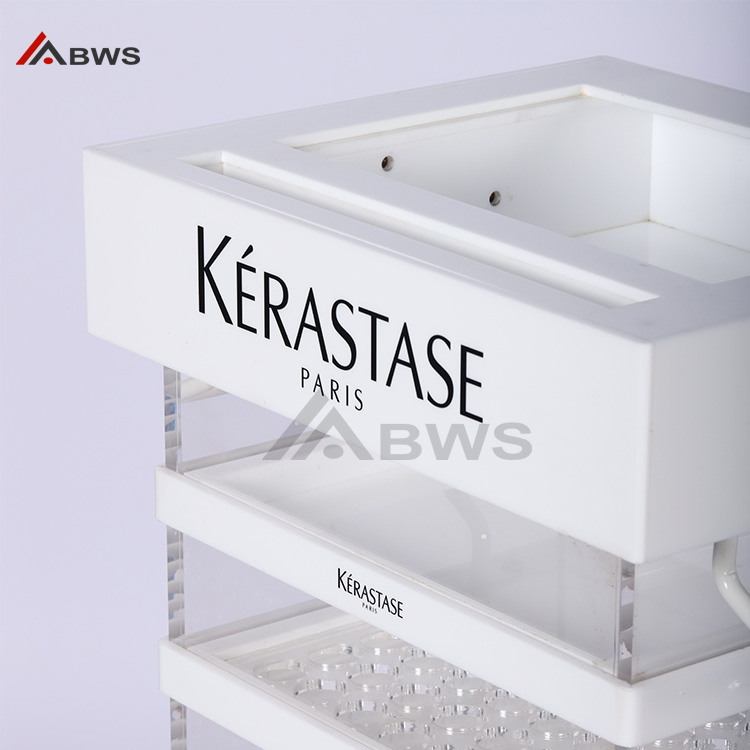 This photo shows the top design with the brand logo.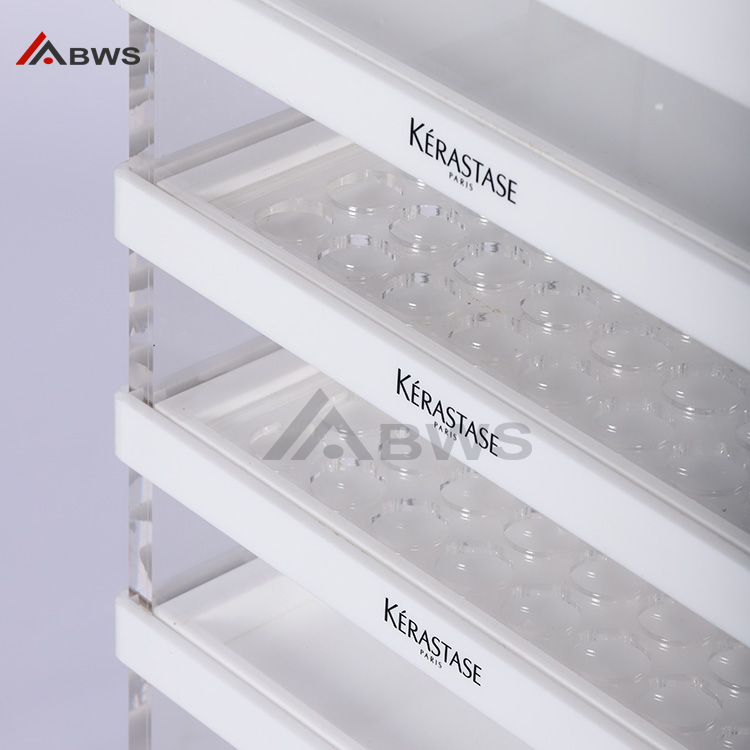 This shows the shelves with holes for products as well as brand logo on the shelves.
How to make custom hair salon product displays?
To make your brand hair salon product displays, first, we need to know your needs, and then we will discuss with you more details to make the display stand you are looking for. For example, what types of display stand you are looking for? What material do you prefer? How do you like to display your products and so on. You decide all these details in design, material, size, shape, finishing, style, function.
Second, we will send you a drawing and 3D rendering of the hair salon product displays before a sample is made after confirming all your needs.
Third, only the sample is approved, mass production will be followed. We control all the details during mass production to make the display stand meet your needs.
Fourth, we will assemble and test the hair salon product displays before making a safe package and arranging the shipment.
Sample can be delivered by Express, mass production can be delivered sea shipment or air shipment( for urgent needs only). Normally it takes around 5-7days to make a sample, and 20-25days for mass production. But if the display stand construction is very complicated, it will take longer, around 2-3 days longer for sample, and 7-10days for production.
We are a factory of custom displays for more than 10 years. So you can trust us.
Do you have more designs?
Here are 6 more designs for your reference. If you need more details or have any questions, please contact us now.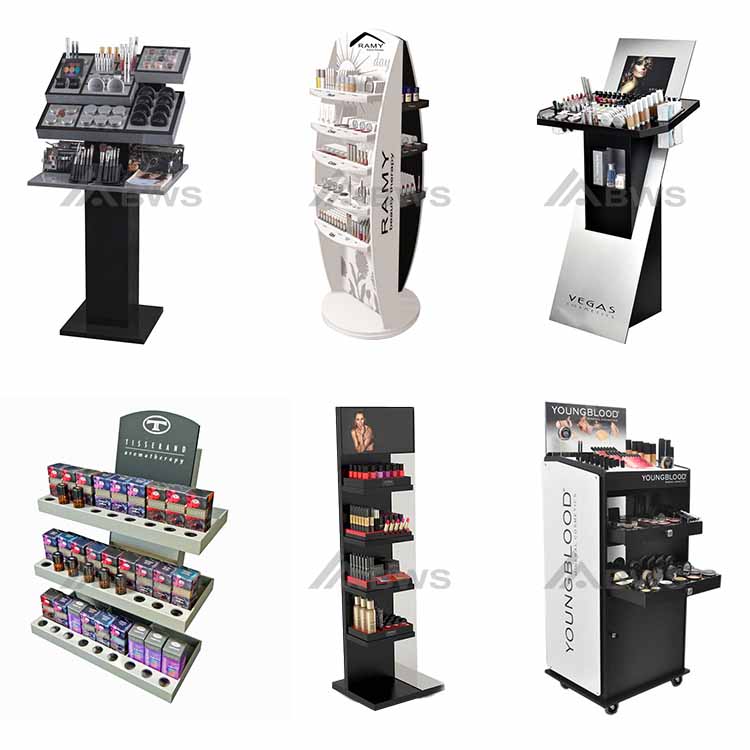 What have we made?
The custom displays we made work for different industries and below are 4 our them.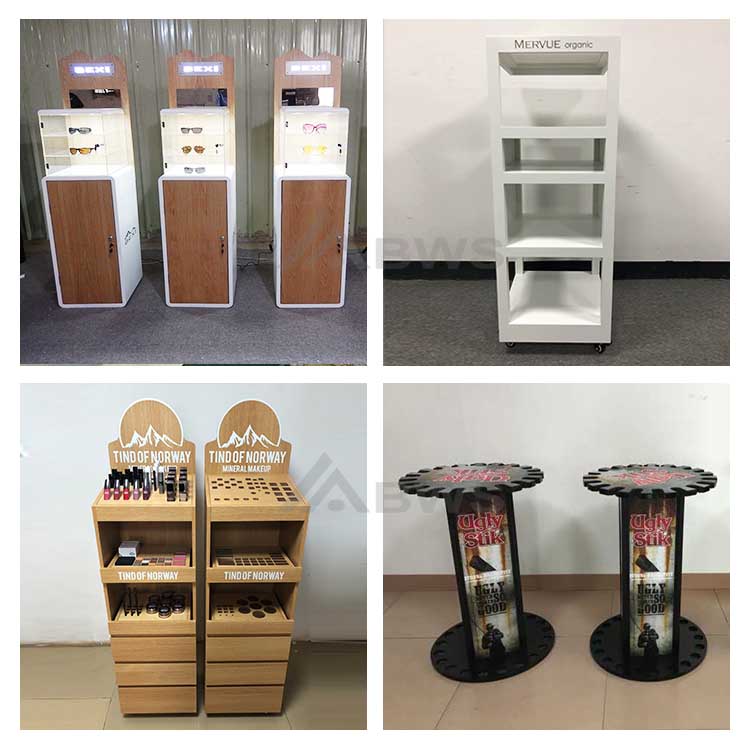 To start your next project with us? Your business is sure to shine with these custom displays and fixtures.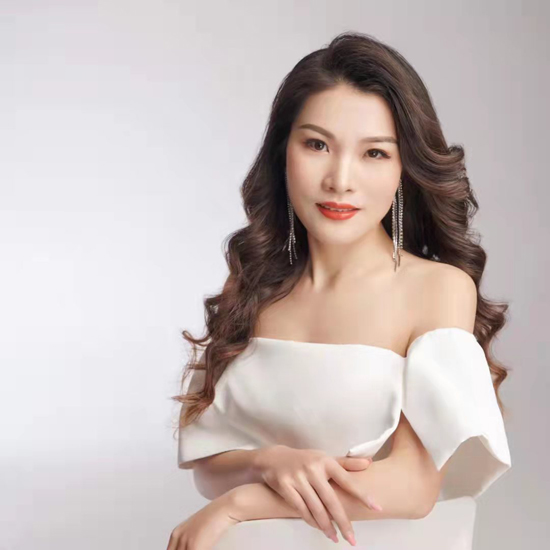 jessie huang
Love what we do and do what we love! Enjoy life, enjoy working in BWS DISPLAYS.