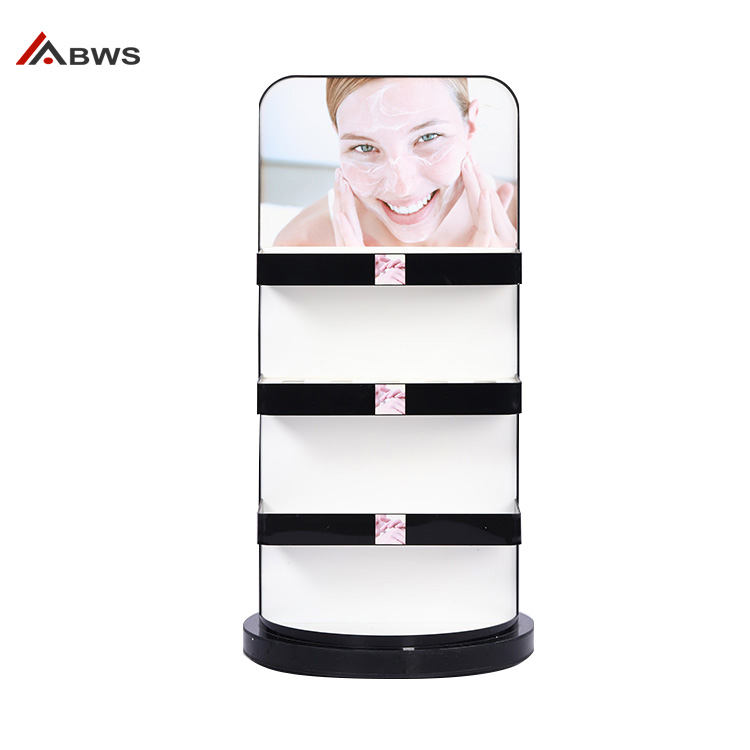 Inspiring 2-way Cosmetic Display Units for Tabletop Merchandising
Order(MOQ):50
Payment Terms:EXW, FOB Or CIF
Product Origin:China
Color:Black/White
Shipping Port:Shenzhen
Lead Time:30 Days
Service:Customization Service, Lifetime After-sales Service.
How do display cosmetics in stores?
Cosmetic display units are very important for in-store visual merchandising because people who have an interest in beauty tend to also value aesthetics. Visual displays are all about communicating your brand's image. So you should put the brand front and center when you plan to get a custom display solution. And you can display your cosmetics with custom displays on a tabletop or floor standing, they will create different shopping experiences.
What types of cosmetic display units meet your display needs?
There are many choices of custom cosmetic display units to choose from. If your products packages are beautiful, then clear acrylic displays are a good choice as they allow customers to see an entire product without any barriers or visual distractions. If your products are natural and warm to consumers, the wood displays give your products an earthy, all-natural appearance that will help you stand out. And if your cosmetics are very important, a locking display case will be the choice.
In one word, you can choose the custom display according to your target consumers and your products types. Today we share with you one countertop cosmetic display unit which is easy to get attention from consumers.
What are the features of the custom display units?
Below photo is one of the cosmetic display units we made for face cream and hand cream merchandising. The display unit is a double-sided display with a round base. It is made of acrylic. It has a black frame with a white back panel and shelves for products. It has a round base on 3 shelves while it can display products in 4 tiers.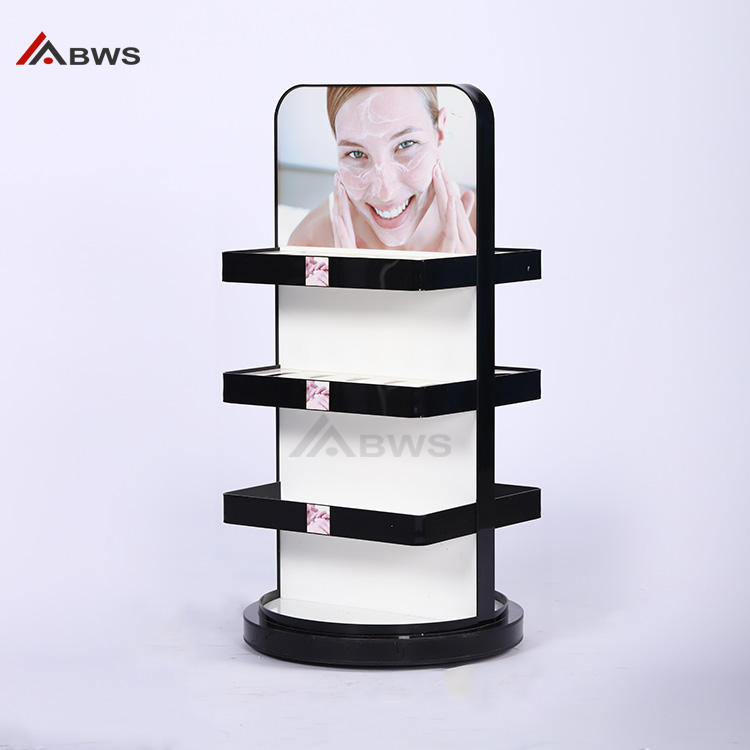 Do you have more photos for reference?
Yes, there are more photos of the cosmetic display units below.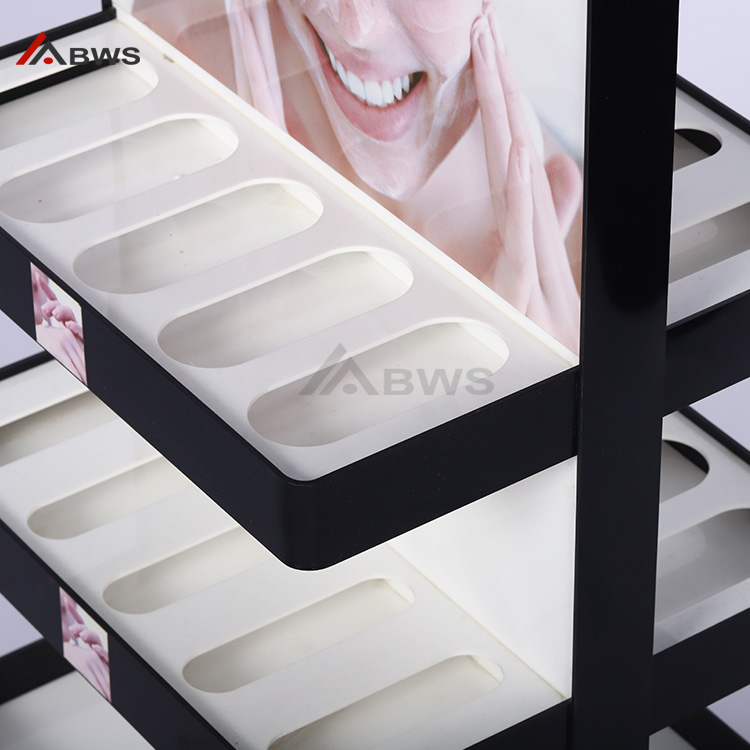 This photo shows the cosmetic display units are with R corner shelves. The frame is made of black acrylic. While products shelves are made of white acrylic.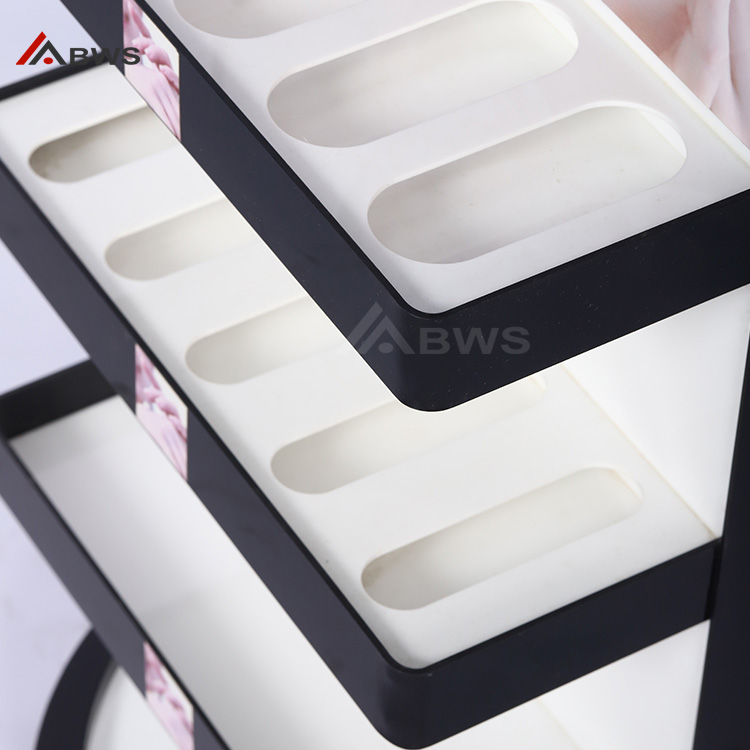 From this photo, you can see the acrylic shelves are with pockets for products.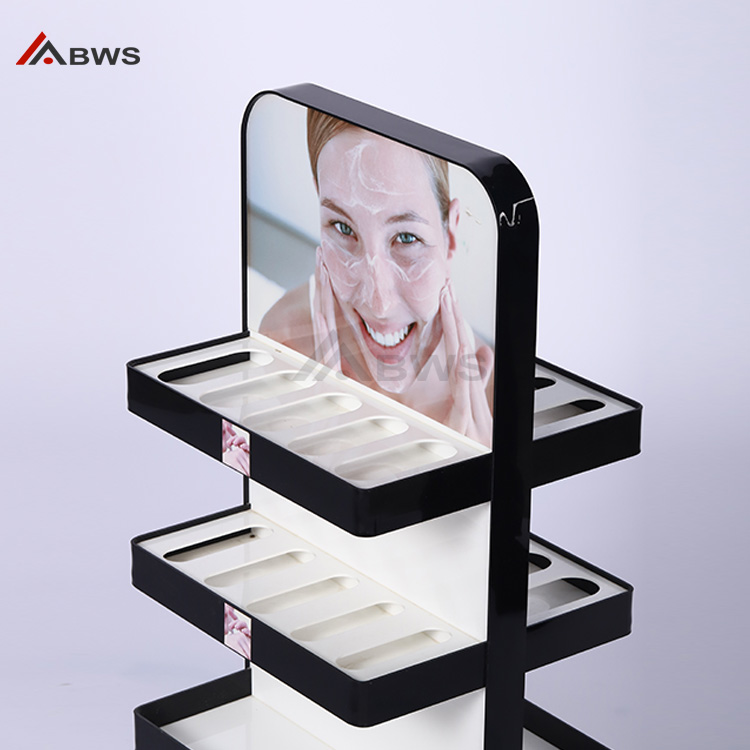 From this photo, you can know the cosmetic display units are double-sided with a custom life shot graphic on the top.
From this picture, you can see the overall appearance of the cosmetic display units.
How did we make this cosmetic display unit?
The buyer sent us a reference design and told us the dimension of their face cream and hand cream. We made some changes in the size and graphics to meet their needs. As usual, we sent the rough drawing and 3D rendering to the buyer to confirm details as we had discussed.
1. The display style, countertop
2. How many products show at the same time
3. Made of material Acrylic
4. Show the graphic in the middle of the top and shelves
5. The confirmed the dimension of the cosmetic display units
6. order quantity of 200 pieces
After the design was finalized, we made a sample for the buyer. We took photos and videos from different angles and sent them to the buyer because the lead time for this project was urgent. Normally it takes around 5-7 days to finish the sample and another 5-7days for express. For this case, the buyer confirmed the sample by photos. So the sample was finished within 4days, we arranged mass production immediately. And 200 pieces were finished within 15days, and finally, we met the date that the buyer wanted.
As normal, we will arrange shipment too because we are a factory who provide one-stop service.
Do you have more reference designs?
Yes, we do. Here are one more designs as follows. There are made in different materials and different designs. While they are all with brand logo for merchandising.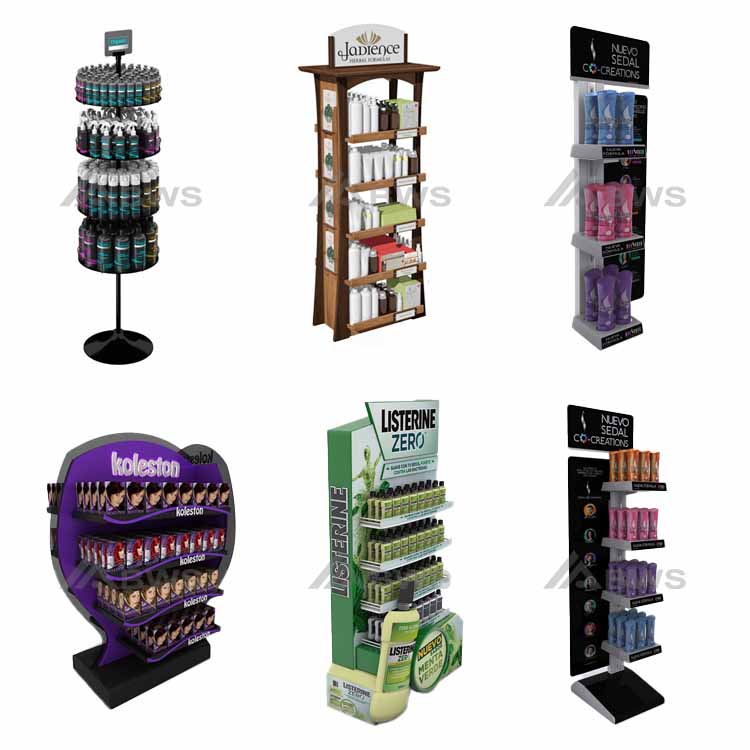 What have we made?
With more than 10 years of experience, please find 4 of them and you will be happy if you start your next project with us.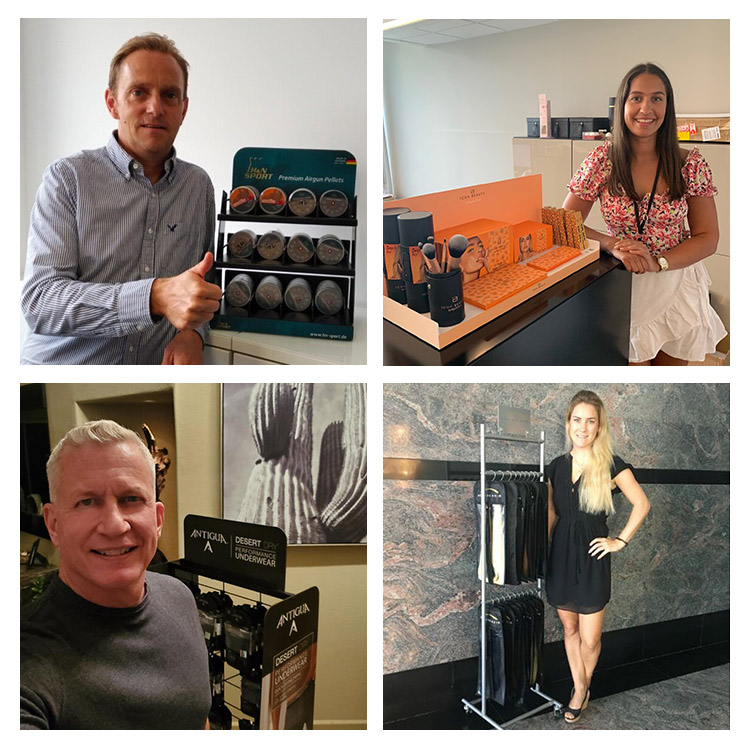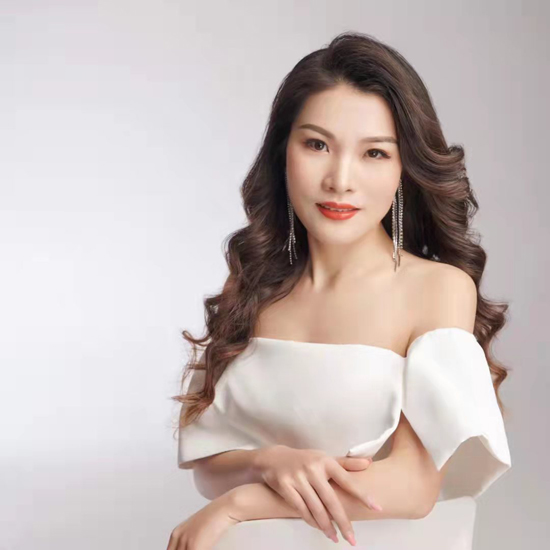 jessie huang
Love what we do and do what we love! Enjoy life, enjoy working in BWS DISPLAYS.