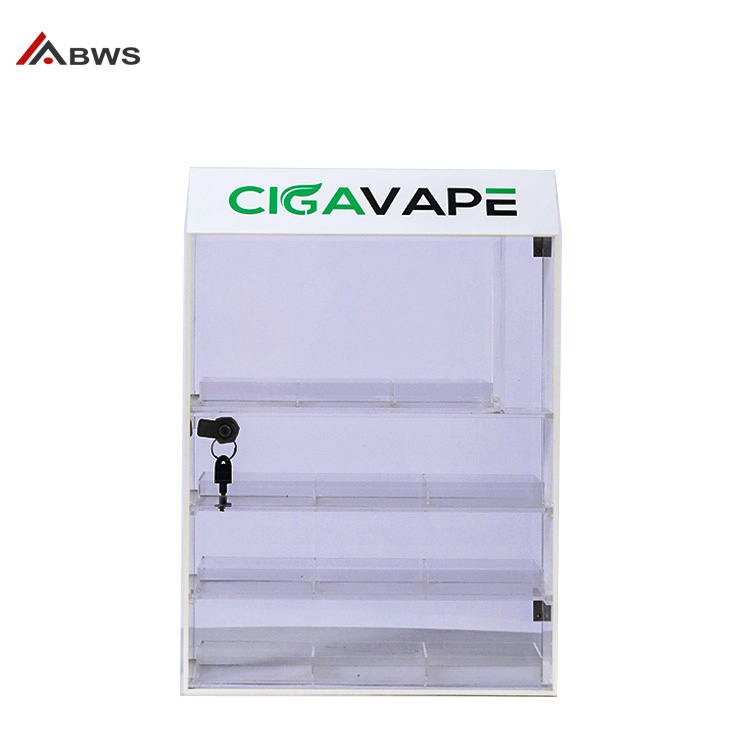 Fascinating 4 Layer Vape Display Case Made In Acrylic With Lock
Order(MOQ):50
Payment Terms:EXW, FOB Or CIF
Product Origin:China
Color:Clear and White
Shipping Port:Shenzhen
Lead Time:30 Days
Service:Customization Service, Lifetime After-sales Service.
How to display Vape?
Vape display case faces a common set of merchandising and marketing challenges. All involve relatively new products which are derived from commodity products. All are under careful regulatory scrutiny, and all require education at the point of sale. So a customized vape display case is one of the choices which meet your budget that'll grab your customer's attention.
With the wide variety of vape paraphernalia and complementary merchandise available, showcasing your modest to expansive inventory is key. In fact, given the classic, ornate, and colorful designs of vapes, vaporizers, vape pens, e-cigarettes, e-cigs, hookah pens, and e-pipes, all of which describe electronic nicotine delivery systems, presentation is what will distinguish your vape shop from the competition.
Today we share one CIGA Vape display case for you as below.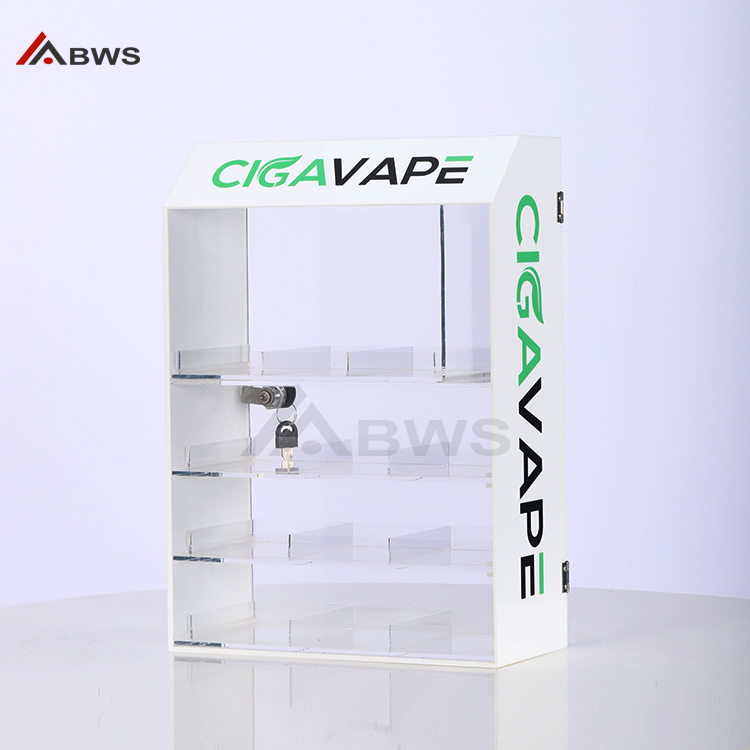 What are the features of this vape display case?
This vape display case is made of white and clear acrylic. The frame is made of white acrylic, and custom logos are on two sides. While boxes and barriers are made of clear acrylic, it is better for vapes. It is 4 tier display case with one lock in the back. There is one more logo on the header. The logo is printed in green and black. The lockable function makes it safer for vapes. This acrylic vape display case showcases a wide variety of devices while maximizing retail counter space. Here are more photos of this display so you can view details.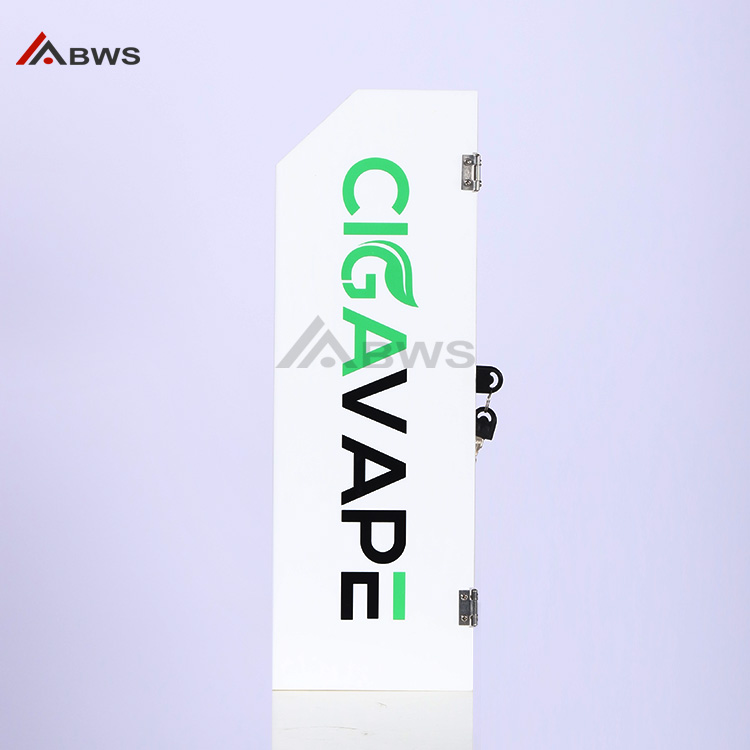 This photo was taken from the side, you can see the Ciga Vape logo very well. The lock is on the back, while the header is in a slant shape.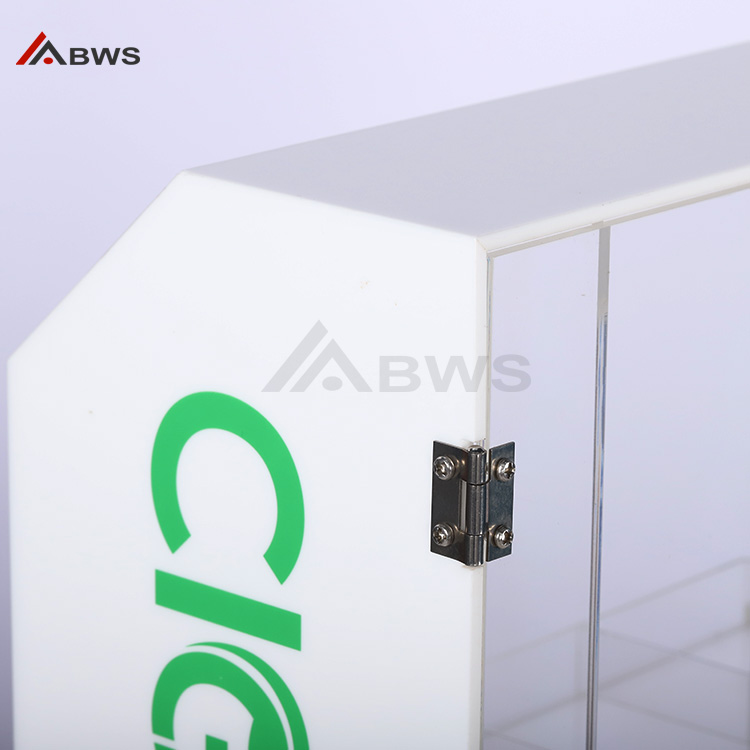 Two different colors of acrylic are combined by the hinge.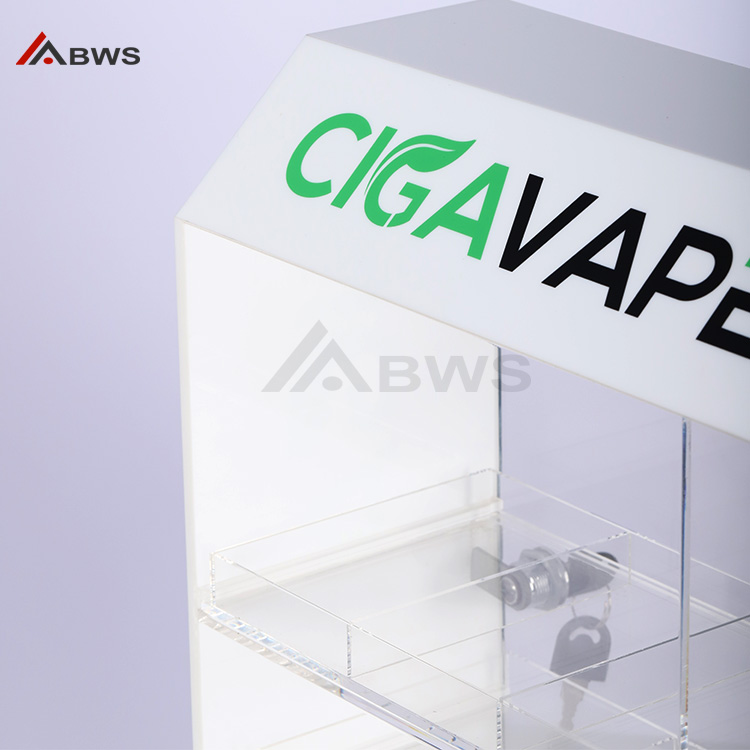 This photo shows the header logo and a back lock. The buyers can choose the vape from the front and you can get it for them from the back.
How to make your brand vape display case?
It is easy for us to make the vape display case for you if you share us your requirements in detail. First, you can send us a reference design or display idea or rough drawing of the display rack you are looking for. Below are common questions we will ask you to know your needs.
1. The dimension and weight of your vapes
2. How do you like to display your vapes, on tabletop or floor-standing
3. What color do you prefer?
4. Where to show your brand logo on the display
5. How many do you need?
6. Do you have a logo file? If yes, you can send us, we will add them to the drawing and 3D rendering for you before prototyping.
All the details will be confirmed through e-mail, and we will make a sample for you as normal.
We will assemble and test the sample for you. If you need change, we will make another sample before mass production. We will send you pictures and videos of the display before delivery. If you are satisfied with the sample from the details we send you, the sample shipping cost can be saved. The sample will be delivered with mass production. And time is also saved. You do not need to spend too much time on this project after you confirm the details.
For mass production, we will assemble and test the displays too. All we want is to make sure the display case meets your needs. We will help you arrange the shipment after the mass production is finished. Normally, it takes around 5-7days for sample, and 20-25days for mass production, while it is up to the quantity and construction of the display.
What we have made?
We are a factory of custom displays in China. We will provide you with professional display suggestions and solutions according to our over 10 years of experience. Below are 9 designs for your reference.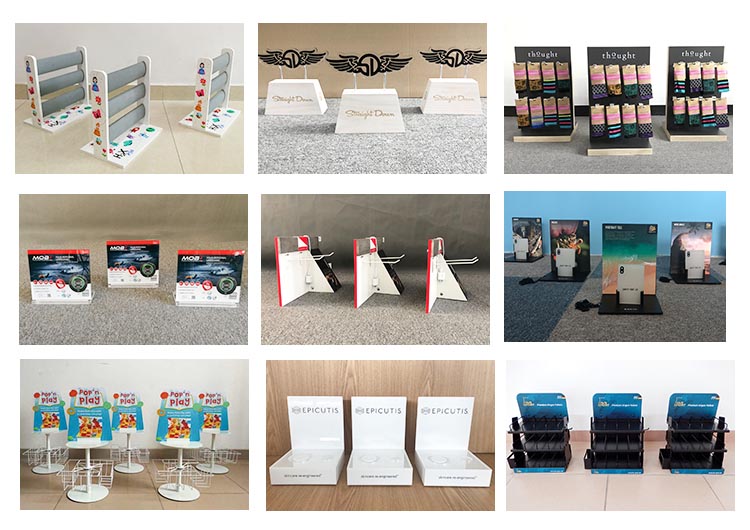 Below give you one more design for reference.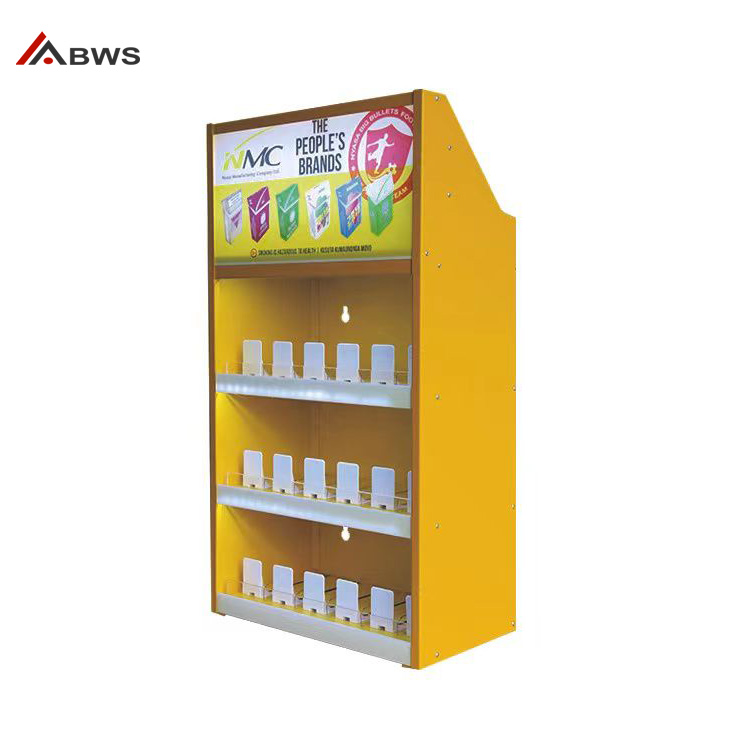 If you need more designs or start your next project with us, we are sure you will be satisfied. Just mail at jh@bwsdisplays.com to get your unique display solutions.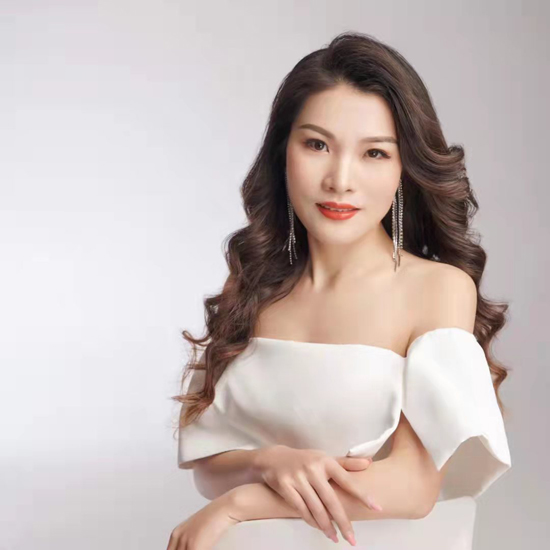 jessie huang
Love what we do and do what we love! Enjoy life, enjoy working in BWS DISPLAYS.