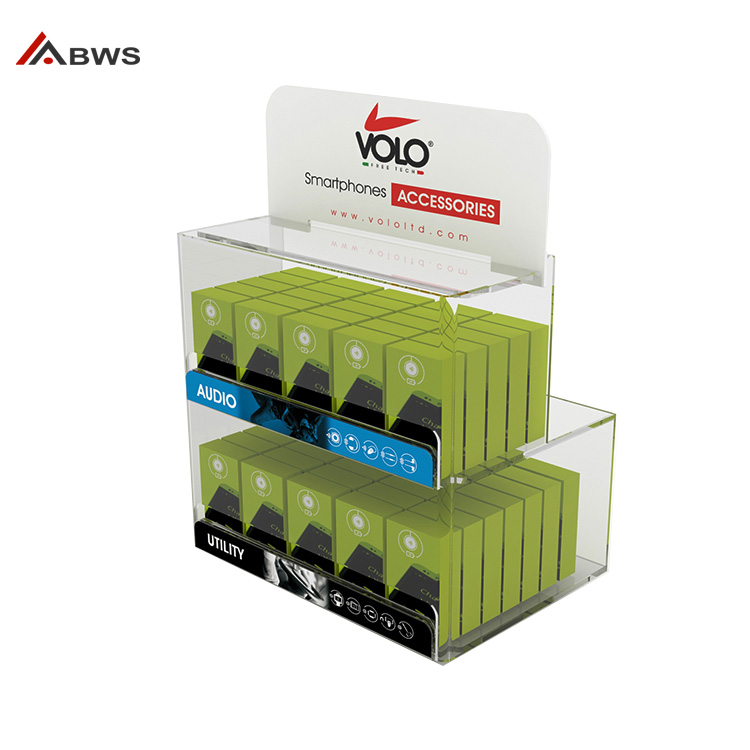 Focus 2-tier Cell Phone Accessories Display Stand Clear Acrylic
Order(MOQ):50
Payment Terms:EXW, FOB Or CIF
Product Origin:China
Color:Clear
Shipping Port:Shenzhen
Lead Time:30 Days
Service:Customization Service, Lifetime After-sales Service.
How to display cell phone accessories?
A cell phone accessories display stand is one of the display fixtures to display phone accessories, such as phone cases, anti-lost devices, phone charms, mass storage, chargers and external batteries, photo accessories, selfie stick, smartphone tripod mount, HDMI and Projector and more. You can display cell phone accessories with custom cell phone accessories display rack, cell phone accessories display shelf, mobile phone display cabinet and more.
The main purpose of buying cell phone accessories is safety. They also help you take full advantage of your cell phone. It can either perform at a higher level after addition of these accessories and might even look better than before. So phone accessories are important and they have a large market as cell phones and mobile phones have become a necessity for human beings.
To stand out among competitors, you need custom cell phone accessories display stand to help you. The custom mobile phone accessories display stand with brand logo will create a positive shopping environment for shoppers.
How to choose displays for cell phone accessories?
First of all, it should be visual merchandising. The custom cell phone accessories display stand with custom brand is a kind of visual merchandising. By using the art and science of visual merchandising, your retail space can be your most productive and efficient salesperson.
Your cell phone retail display should not just catch customer's attention, but convince them to make a purchase as well. Custom signage and branding on custom display stand make your accessories different from others. And the type and design of the cell phone accessories display stand you use are also important.
First, the display you choose should appeal to customer's smell and taste senses, they can certainly be sight and touch-friendly. These displays should be visually stimulating and offer a tactile experience for the customer. After all, the product they choose will spend a lot of time in their hands.
Second,  the display should be easy for shoppers to approach the accessories comfortably, without bending or straining. After all, all these aspects help make for a relaxed, pleasant shopping experience and increase the likelihood of a sale.
Today we share with you a cell phone accessories display stand for VOLO, a company founded by a team of Italian managers with solid experience in production in China, export and distribution worldwide. The mission of the company is to provide the world's leading distributors of the most innovative products in the telecommunications sector, ensuring both an excellent level of quality through the control procedures defined for the various products and the best value for money.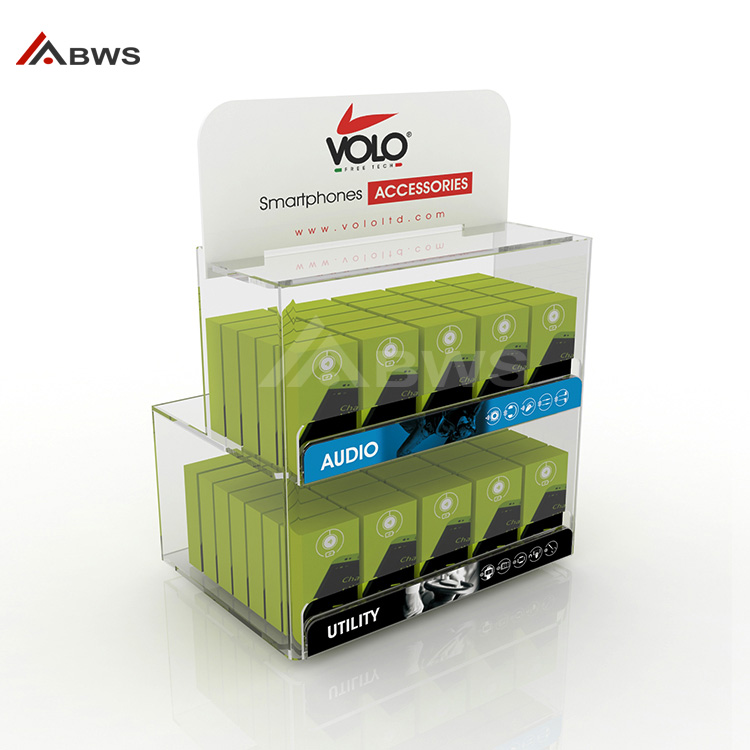 What are the features of this cell phone accessories display stand?
As cell phones are updating so fast, so are their accessories. While display stand will not be out of date soon as it is made of clear acrylic. The design is simple, and it can make the accessories talk by themselves. It is a 2 layer countertop display stand with brand logo and graphics. The brand logo is printed on the header which is detachable. It works well by displaying phone accessories (such as chargers, screen protectors, or headphones) next to a smartphone display or tablet cases alongside tablets.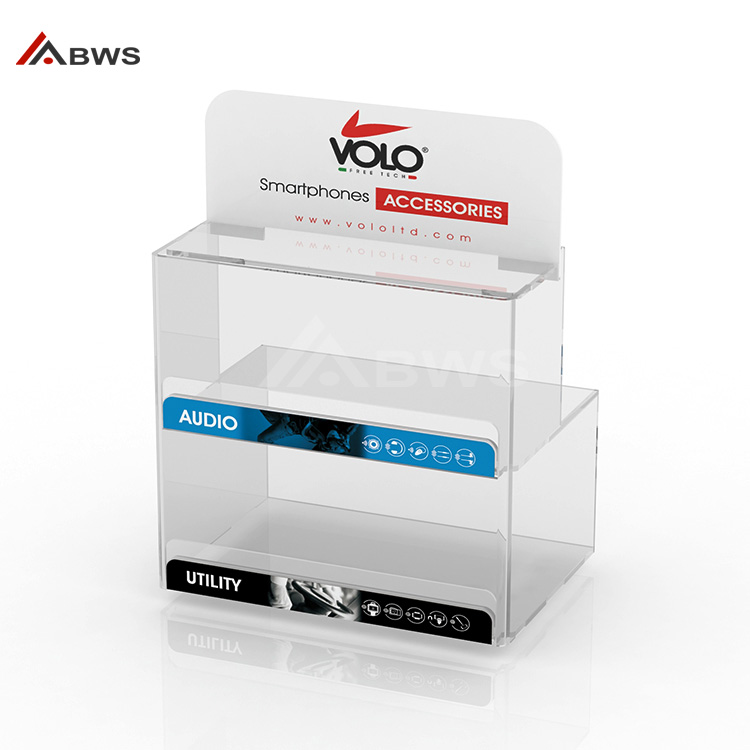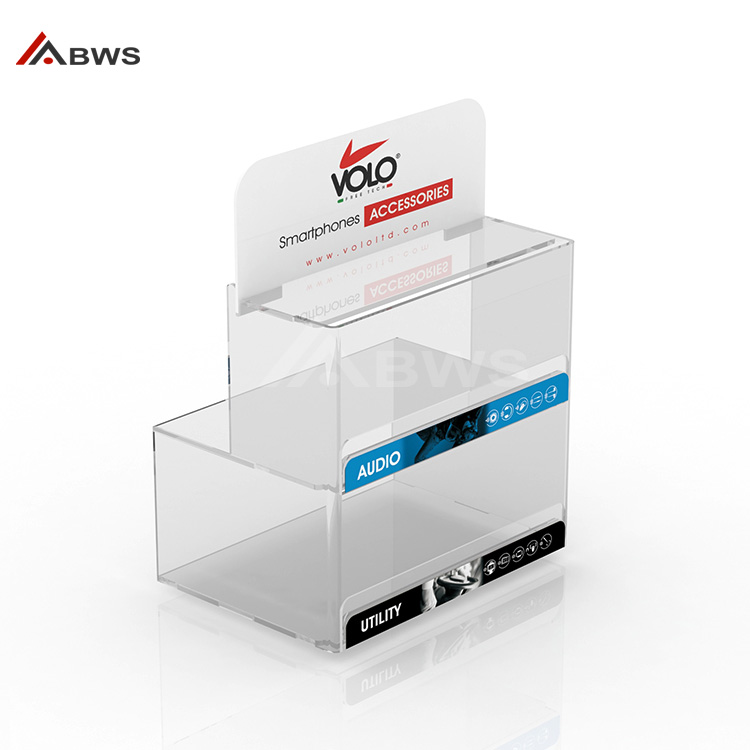 How to build a cell phone accessories display stand?
When you decide to get a custom cell phone accessories display stand for your store, you have so much to consider. But it is easy when you contact us. We will tell you how to turn your display idea into reality step by step.
First, we will know what kind of display you like, floor standing or countertop, or wall-mounted. Every display has its advantages. We will design according to your phone accessories specifications and quantities that you want to display at the same time.
After confirming your needs, we will provide the rough drawing and 3D rendering from different angles with products and without products to you to confirm whether the display meets all your needs.
Thirdly, if the design meets your needs, we will make a sample for you. Only the sample is approved, we will arrange the production according to the sample.
Fourthly, we assemble and test the display stand, and make sure everything is ok and then we will pack them and arrange the shipment for you.
Normally we suggest a knock-down package to save packing costs and shipping costs. But for this cell phone accessories display stand, only the header is detachable. The main body is packed as one set.
Do you have other designs?
We also can design displays with led lighting to direct attention and reinforce branding. Below are 6 designs for your reference.  Among them, the fourth one has a video player, which shows your products visually and soundable. While the fifth one has led lighting, which is another way to engage customers' senses and steer them toward products. Using lighting around your products is a surefire way to grab customers' attention.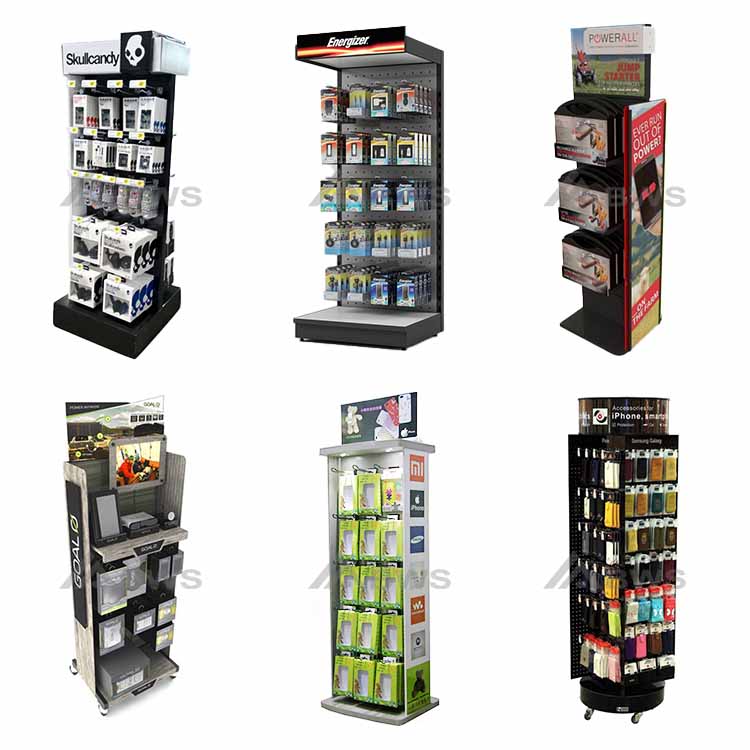 If you need more designs or more information, reach us right now.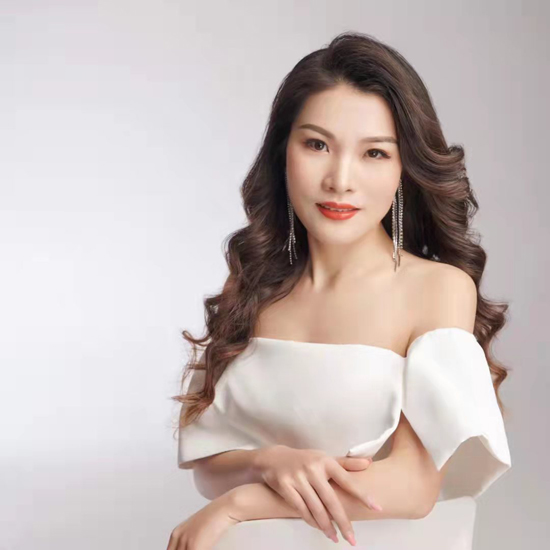 jessie huang
Love what we do and do what we love! Enjoy life, enjoy working in BWS DISPLAYS.