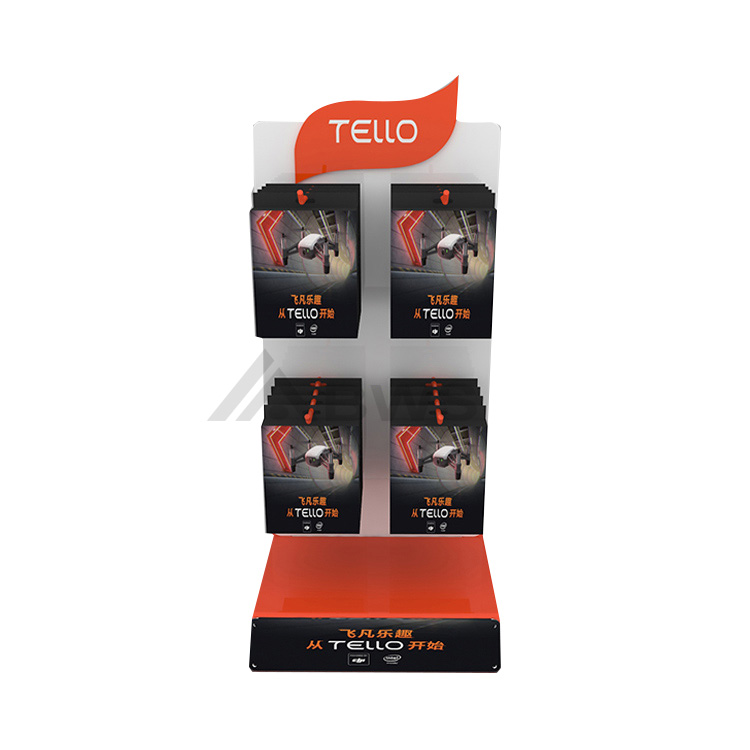 Useful Drone Display Stand Tabletop 2-layer With Custom Brand Tello
Order(MOQ):50
Payment Terms:EXW, FOB Or CIF
Product Origin:China
Color:Red, White
Shipping Port:Shenzhen
Lead Time:30 Days
Service:Customization Service, Lifetime After-sales Service.
What is the purpose of a drone?
Before we share a drone display stand, we would like to know the function of drones. Drones now have many functions, ranging from monitoring climate change to carrying out search operations after natural disasters, photography, filming, and delivering goods. But their most well-known and controversial use is by the military for reconnaissance, surveillance, and targeted attacks.
How to display drones?
A drone is also useful in agriculture, construction and mining, insurance, media and telecommunications, and law enforcement. The global commercial drone market size was valued at USD 13.44 billion in 2020. It is expected to expand at a compound annual growth rate (CAGR) of 57.5% from 2021 to 2028. More and more people will use a drone to help them. Then, how to display drones?
Here is one of the drone display stands we made for Tello. A custom display with a brand logo will make a big difference in brand building.
What's the feature of this drone display stand?
This drone display stand is designed for Tello, a branded educational drone in China.  As you can see from below picture, it is made of 3.0mm acrylic with 4 metal hooks. The die-cut 3D logo is attractive in the orange color, which is warm and connected to the package of the drone and the background color of their website. There is an acrylic sheet with a graphic in the front of the base, which makes it easy to remember the motto: Start from Tello, Enjoy the fun of Fly.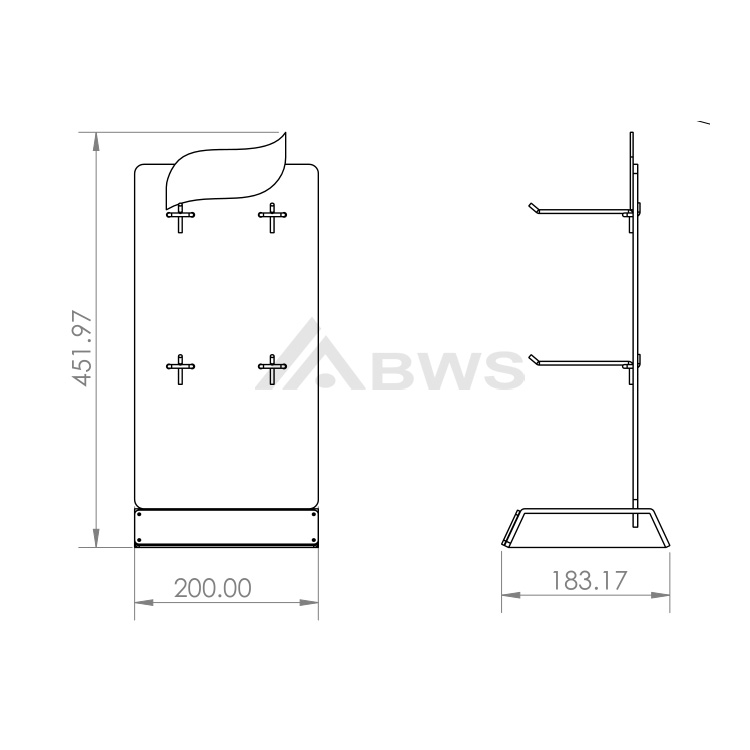 The size of this display stand is 200*183*452mm, it is a countertop style, which is easy to get more attention. The package size is 495*245*230mm, it is one set per carton. It is lightweight and easy to carry. It is only 2kg per set. It can be used on trade shows, retail stores and more.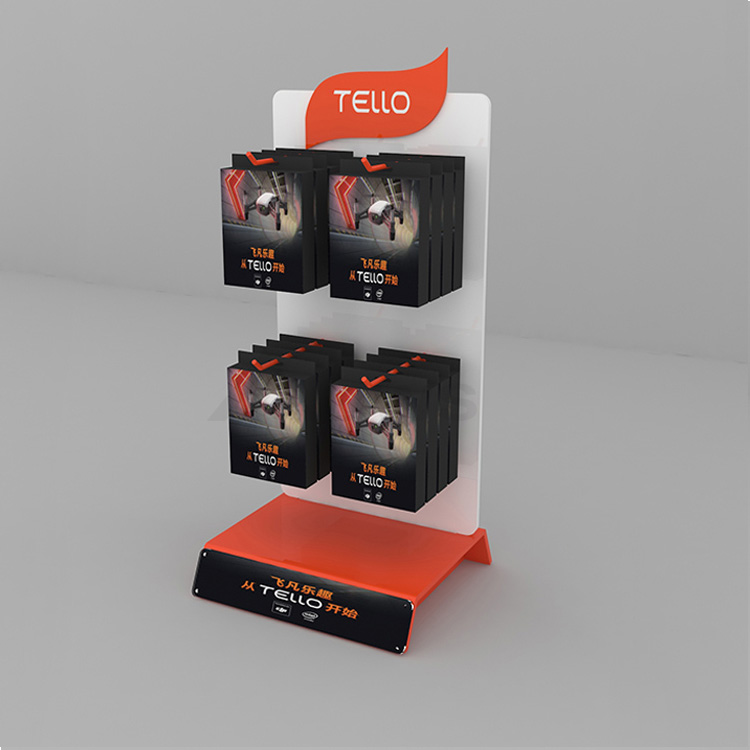 How to make a drone display stand?
It is the same process as we made all custom display fixtures, including display racks, display stands, display shelves, display cases and more, there are common steps. It is easy when you follow the steps we show you.
First of all, we need to know your requirements, and then our team will work for you.
1. Do you need a countertop display or a floor standing display? The countertop display is shorter than the floor-standing display. While a countertop display stand can make full use of your tabletop space.
2. How many drones do you want to display at the same time?
3. What's the package size and weight of your drone? We need the size and the weight to check the gap and bearing.
4. What material do you prefer? BWS makes custom displays with different materials, metal, wood, acrylic, cardboard and more. What color do you like? We suggest the color to match your brand and the package of your products.
5. How do you want to show your brand logo on the displays? We can die-cut, laser-cut, silk print, burn or use stickers to meet different logo effects.
6. Do you need other functions such as rotating or led lighting, or lockable? We can add wheels, bearing, led lighting to meet different needs.
7. How many do you need? The quantity is important, we can make the best use of the material due to the quantity.
After confirming all the details, our team will design for you. And we will send you the rough drawing and 3D rendering of the drone display stand with products and without products.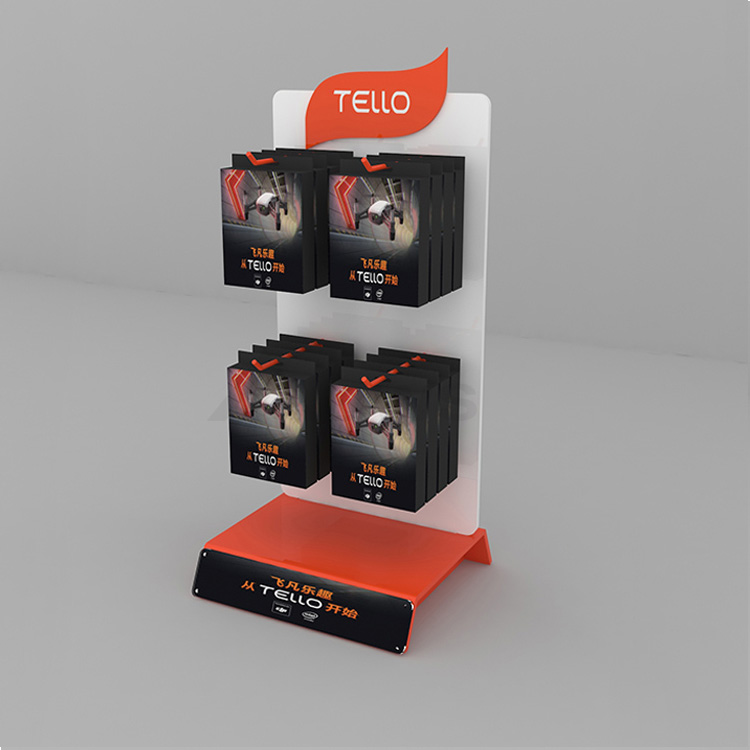 Above is the drone display stand with drone package one, it can display 16 drones at the same time.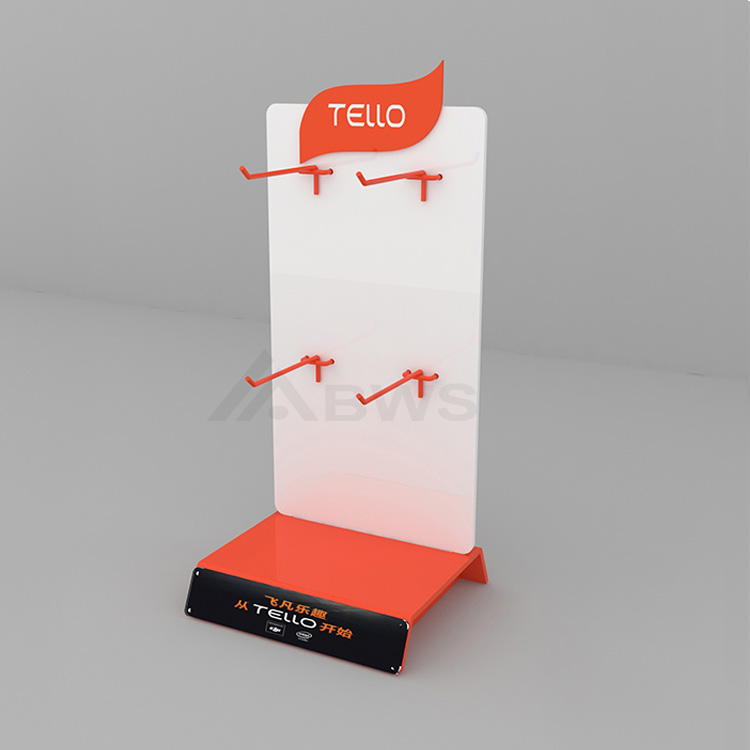 Above is the drone display stand without products, so you can see the construction better.
And after you confirm the design and place an order, we will make a sample for you for testing the function. Only if you approve the sample, we will process the production.
We will assemble and test the drone display stand when they are finished, we will take photos, and videos as we assemble the sample. When the design is knock-down style, we will provide assembly instructions in the carton.
We will help you arrange the shipment too, so you do not need to worry about it.
Do you have more designs?
Yes, all of our displays are customized, we can not show you all. While we have the ability to make your brand custom display fixtures based on our more than 10 years of experience. Below are two more designs we made for Tello.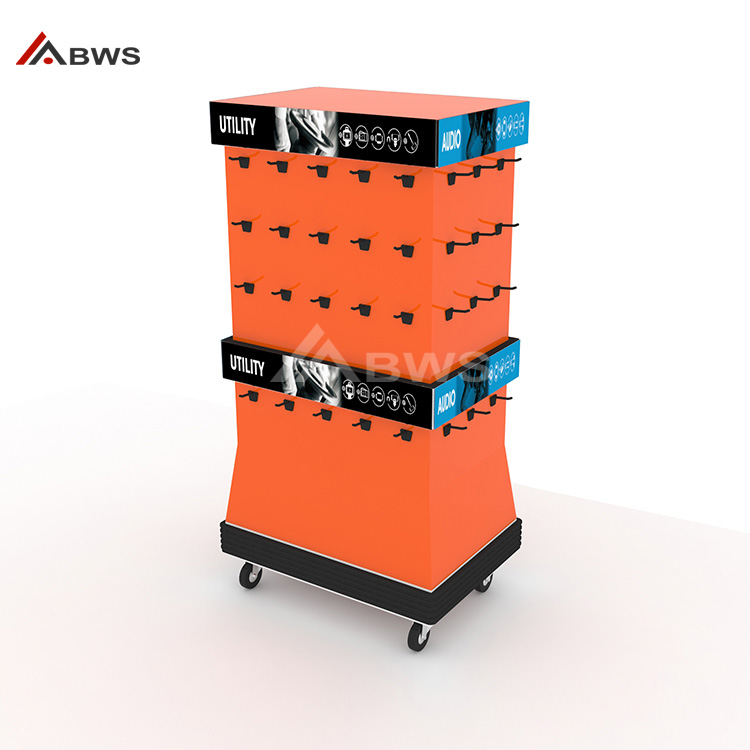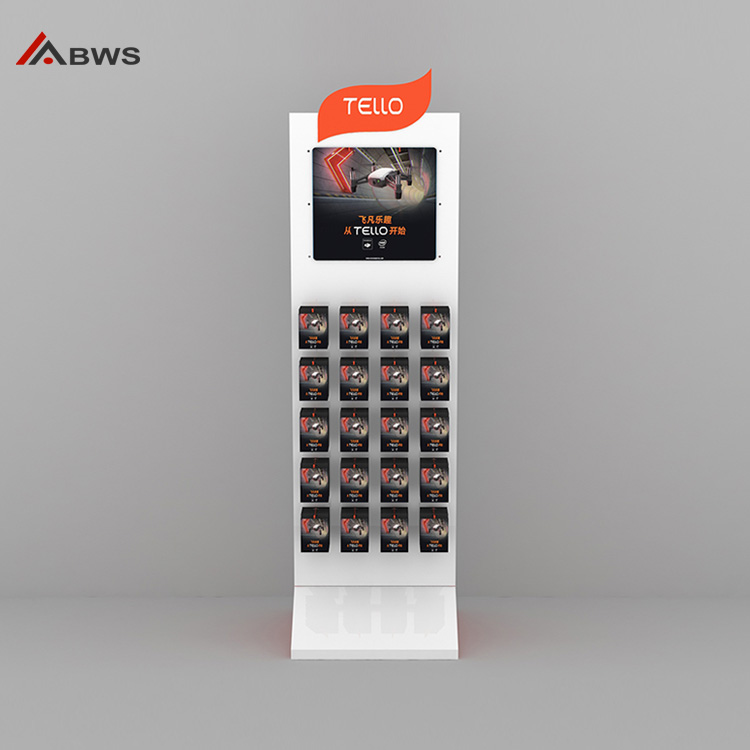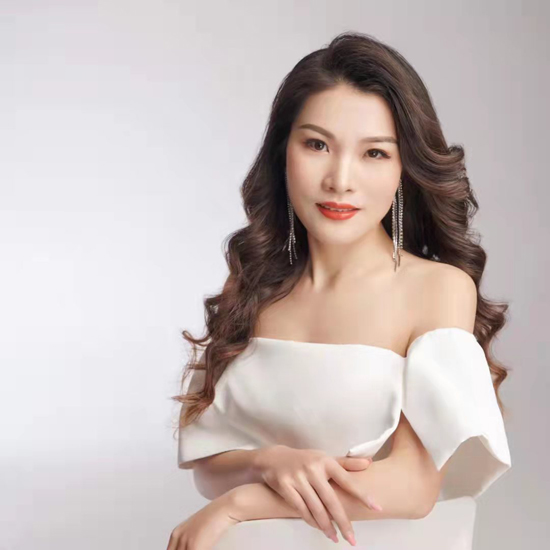 jessie huang
Love what we do and do what we love! Enjoy life, enjoy working in BWS DISPLAYS.