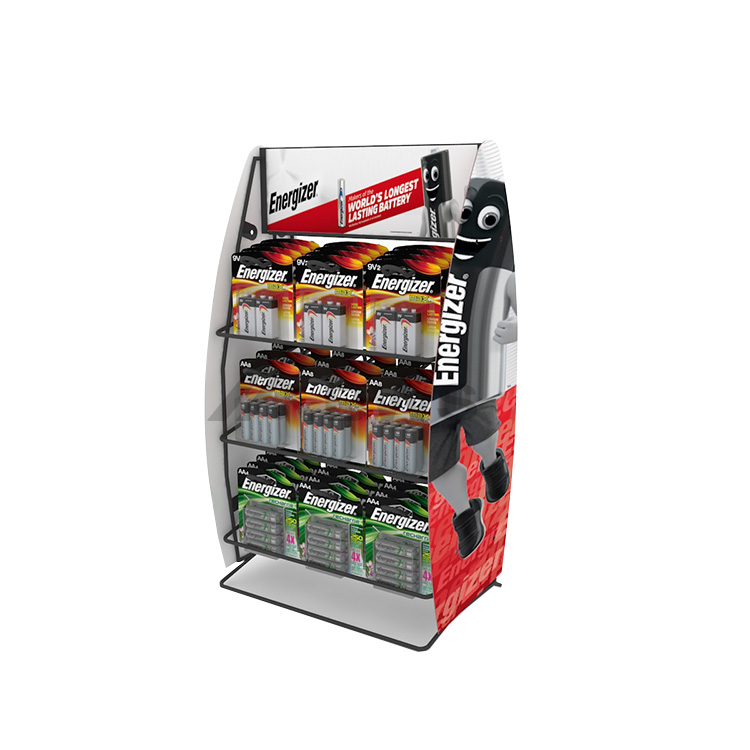 Countertop Useful Battery Rack Display 3-Tier With Custom Graphics
Order(MOQ):50
Payment Terms:EXW, FOB Or CIF
Product Origin:China
Color:Black
Shipping Port:Shenzhen
Lead Time:30 Days
Service:Customization Service, Lifetime After-sales Service.
A battery display rack with a brand logo is always customized for visual merchandising, which will impress and educate the shoppers and highlight the brand. BWS is a factory of custom display fixtures for batteries. No matter whether you need custom displays for dry cell batteries or car batteries, you can share with us your display idea, we will turn it into reality for you. We have made battery display racks for Energizer, Duracell, Everton, and more.
Today we will share with you a tabletop 3-tier battery rack display with custom graphics for your reference, which may give you an idea of making your brand battery display fixtures.
What are the features of this battery rack display?
This battery rack display is a tabletop design, it is one more design we made for Energizer of Energizer Holdings, Inc. which is one of the world's largest manufacturers of primary batteries and portable lighting products. Their brands are globally recognized.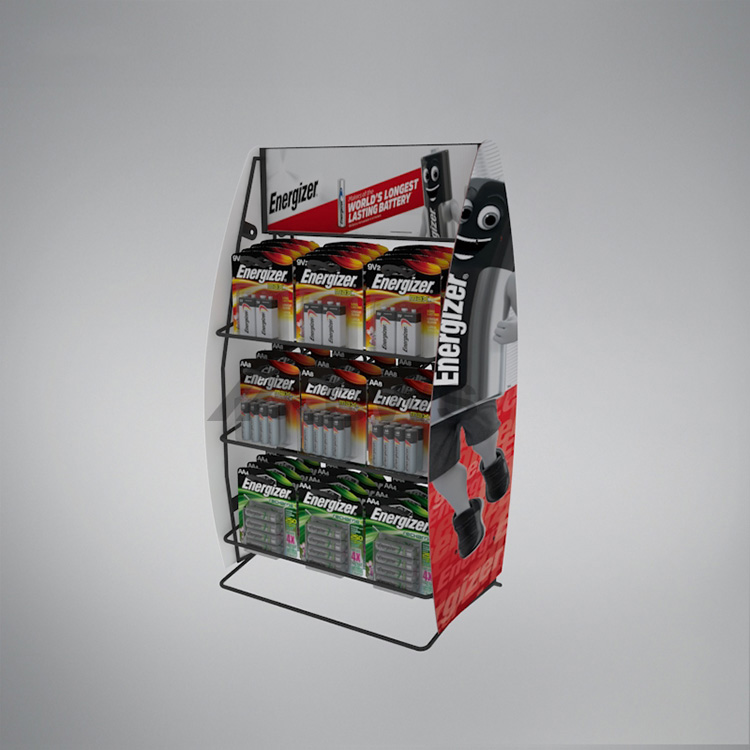 As you can see from the above photo, it is made of 5mm metal wire with die-cut 1.0 mm metal sheet graphics on two sides. And the header is interchangeable.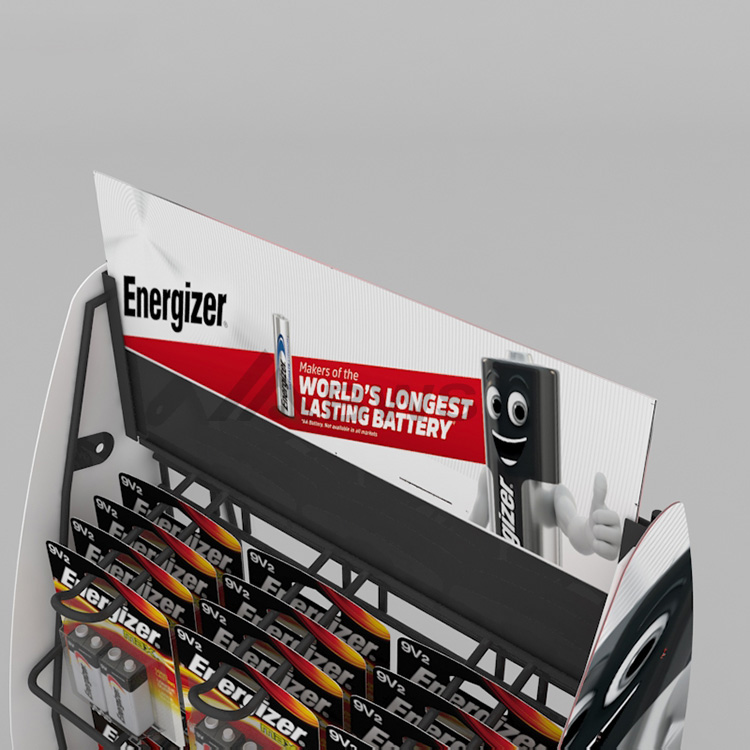 There are 3 hooks in every layer, in total, there are 9 hooks. And it can display 5 packages of dry cells on every hook, so it can display 45 packages at the same time. The size of this display rack is 322*217*560mm, it is lightweight, and it is only 4.0KG. The package size is 605*370*265mm, it is one set per carton, it can be used directly when it is taken out from the carton.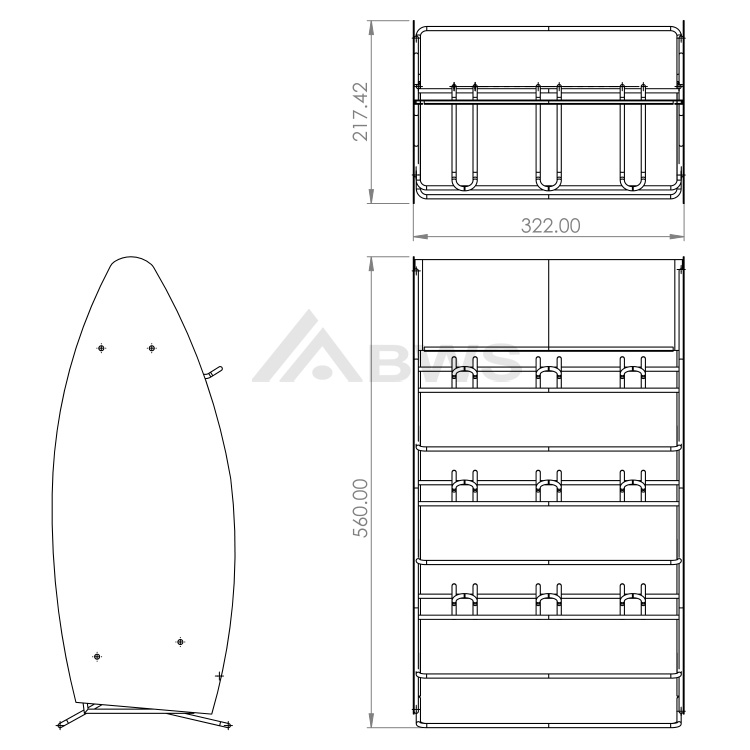 How to make a custom battery rack display?
No matter you need a battery display rack, battery display stand, or battery display shelf, we can make it for you.  It is easy when you follow the steps we show you. Below are the common steps.
We need to know your requirements first, and then our team will design for you.
1. Where do you like to use the battery rack display? For showcasing a large number of batteries, you can use a floor-standing style, and if you want to show them on the tabletop, a counter display rack will be a better choice. If you need to display your batteries on the show or outside, portable cardboard or movable display fixtures will meet your needs.
2. How many batteries do you want to display at the same time?
3. What material do you prefer? What color do you like?
4. How do you want to show your brand logo on the displays?
5.  Do you need other functions such as rotating or led lighting, or lockable?
6. How many do you need?
After confirming all the details, our team will design for you. And we will send you the rough drawing and 3D rendering with products and without products.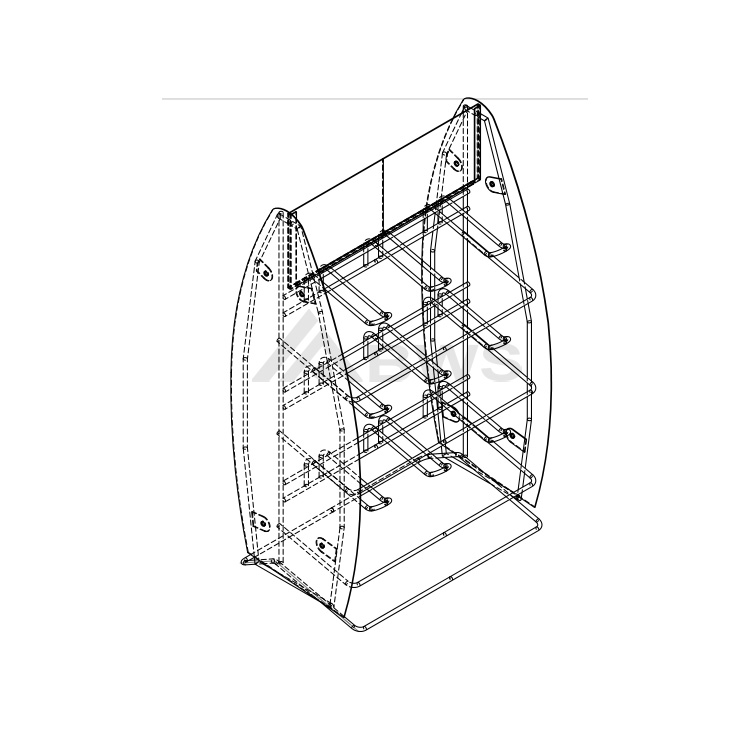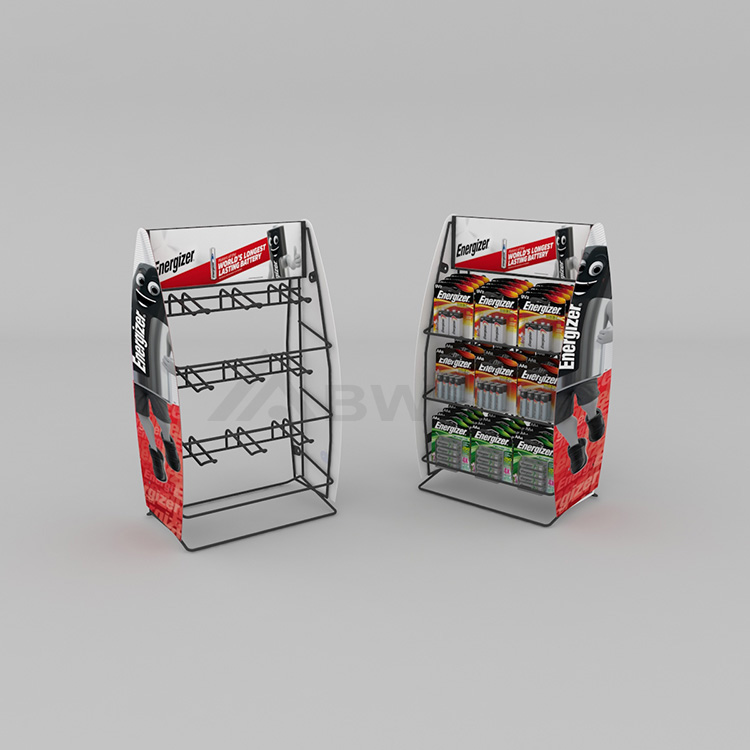 After you confirm the drawing, a sample will be made. And we will assemble and test the sample for you.
Only the battery rack display sample is approved, we will arrange the production according to the details of the sample. And we will assemble, test and take photos of the battery rack display for you before delivery. And you do not need to worry, we will help you arrange the shipment too.
We also provide after-sales service, you can contact us any time if you need any help with custom displays, or if you have any questions.
Do you have more designs?
Yes, please find below designs for reference, if they are not what you are looking for, contact us to get more designs. And if you have some ideas for your brand display fixtures, you can share them with us and our professional engineers can give you suggestions and we can work it out together.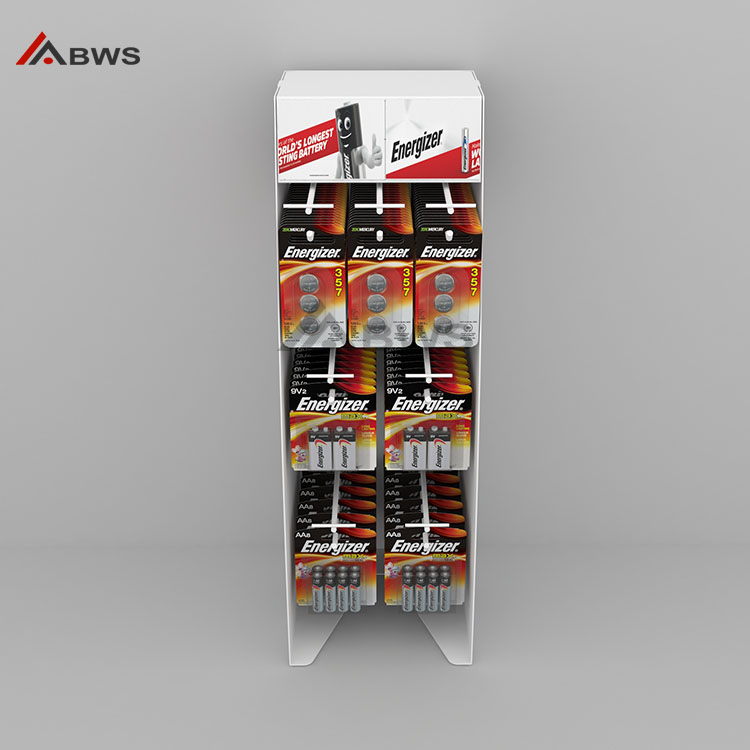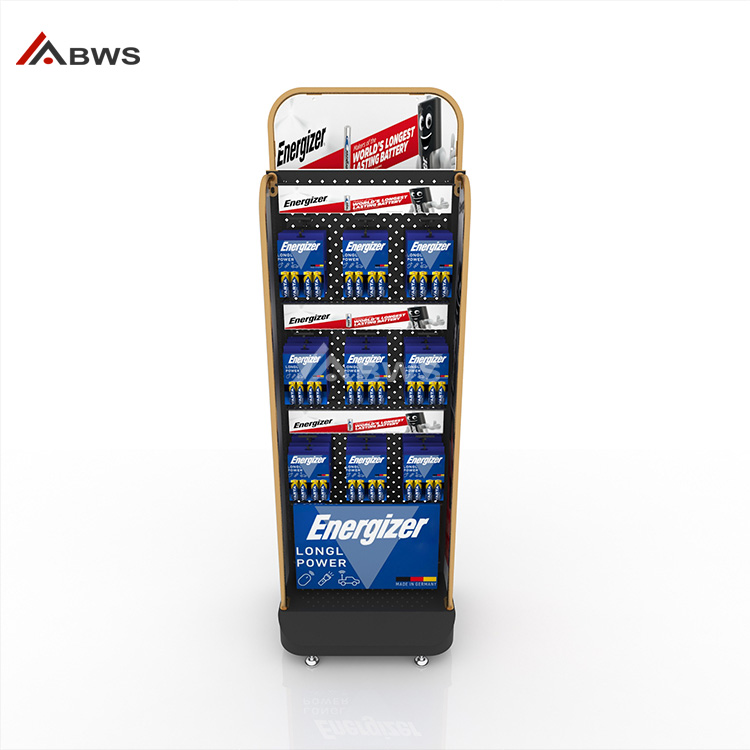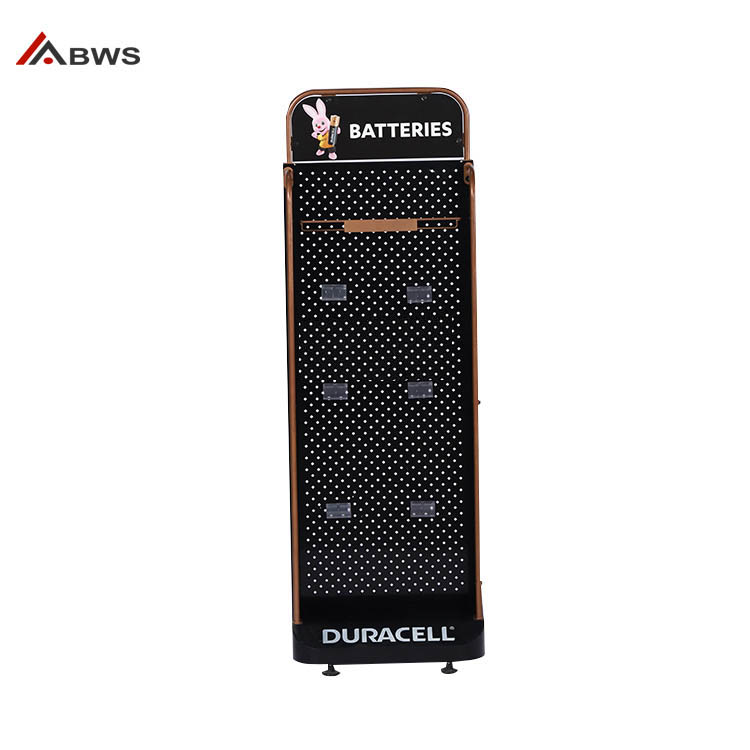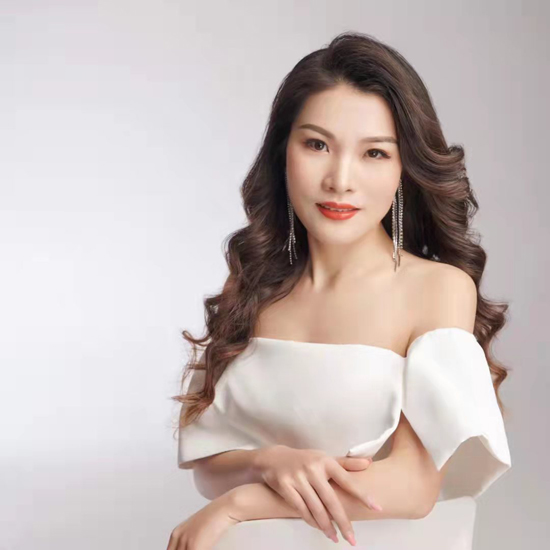 jessie huang
Love what we do and do what we love! Enjoy life, enjoy working in BWS DISPLAYS.