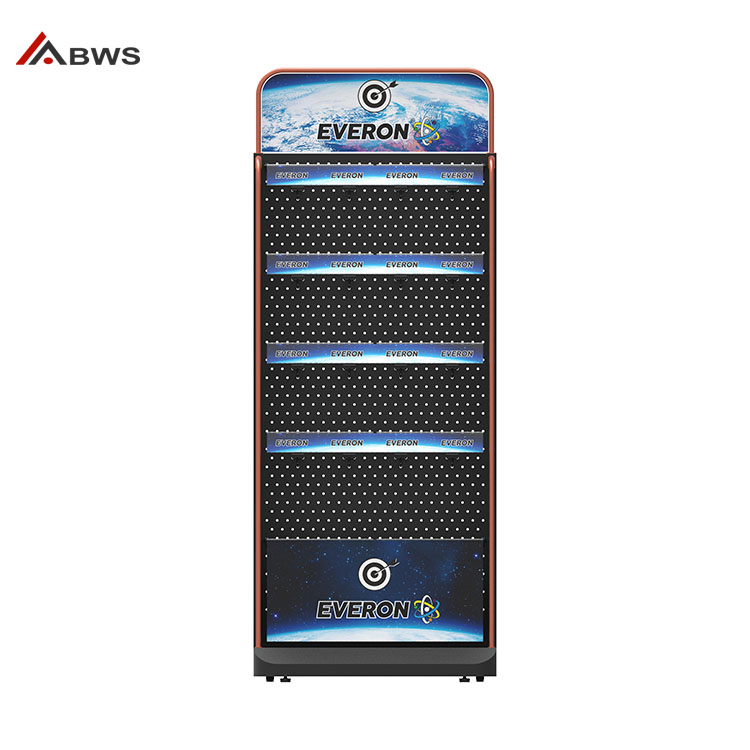 4-layer Energizer Battery Display Stand Pegboard With Detachable Hooks
Order(MOQ):50
Payment Terms:EXW, FOB Or CIF
Product Origin:China
Color:Black
Shipping Port:Shenzhen
Lead Time:30 Days
Service:Customization Service, Lifetime After-sales Service.
How to display batteries?
Today we share with you how to use an Energizer battery display stand to sell batteries instead of how to display battery percentages because we are a factory of custom display fixtures to help retailers or brand owners to increase sales and educate shoppers with your brand.
You have many choices to display batteries in stores. You can use wall-mounted racks, which are very simple while they will not create a positive shopping environment with your brand logo to shoppers. Custom display stands are different because your brand logo and your products' information can be shown on the displays, which guide the shoppers to understand your products and make a purchase.
You can display your batteries on the tabletop or floor-standing, it is all up to your store layout and your merchandising plan. Below is the Everon battery display stand which is based on the Energizer battery display stand.
Why did we make this energizer battery display stand?
The buyer Craig from Tiex group in New zealand saw the Energizer battery display stand from our website when he searched from google. You can see more details of the Energizer battery display stand by clicking battery display rack, and the buyer told us that he would like the same design, but change the brand logo. So you can see battery display stand is similar to the energizer battery display rack. The biggest difference is the brand logo.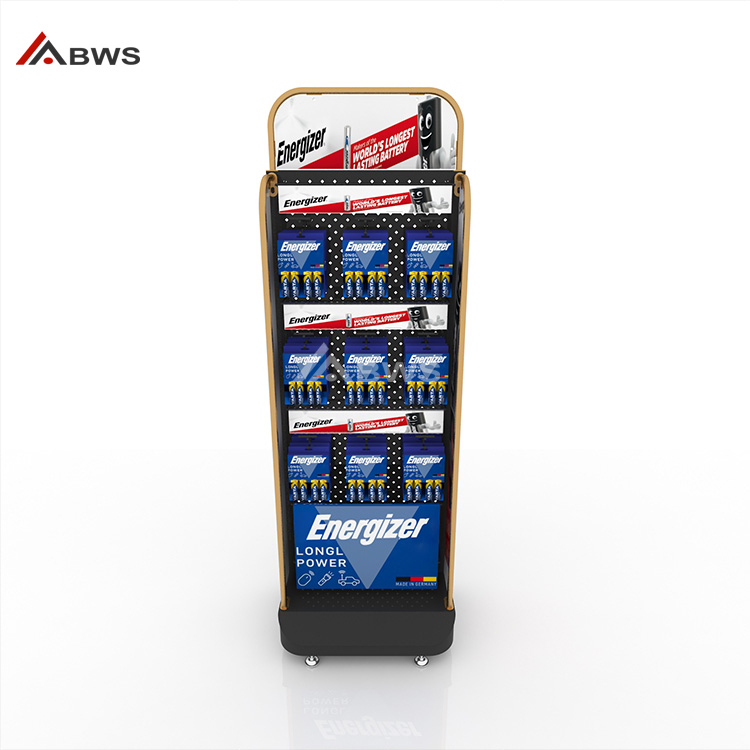 We designed and manufactured many displays for Energizer for years. The Energizer® brand is synonymous with the world's first innovation and emerging technologies. They are leading and shaping the power and portable lighting categories with a powerful portfolio of groundbreaking products and consumer-led innovation. It is a brand of Energizer Holdings, Inc.
Energizer Holdings, Inc., headquartered in St. Louis, Missouri, USA, is one of the world's largest manufacturers of primary batteries and portable lighting products and is anchored by its globally recognized brands Energizer, EVEREADY, Rayovac, and VARTA. Energizer is also a leading designer and marketer of automotive fragrance and appearance products from recognized brands such as A/C Pro, Armor All, Bahama & Co., California Scents, Driven, Eagle One, LEXOL, Nu Finish, Refresh Your Car!, and STP.
This battery display stand is made for Titex group LP, which was launched in 2006, TITEX research and development has seen the company grow in strength and product diversity. Suppliers of U-TAPE®, U-STRAP®, U-WRAP®, packaging TOOLS and other packaging accessories, TITEX is a well-known packaging company in the New Zealand market. And Everon is one of their brand under the Great Value Brands, which takes great care to create only reliable, quality products that create high and consistent repeat sales and encourage brand loyalty.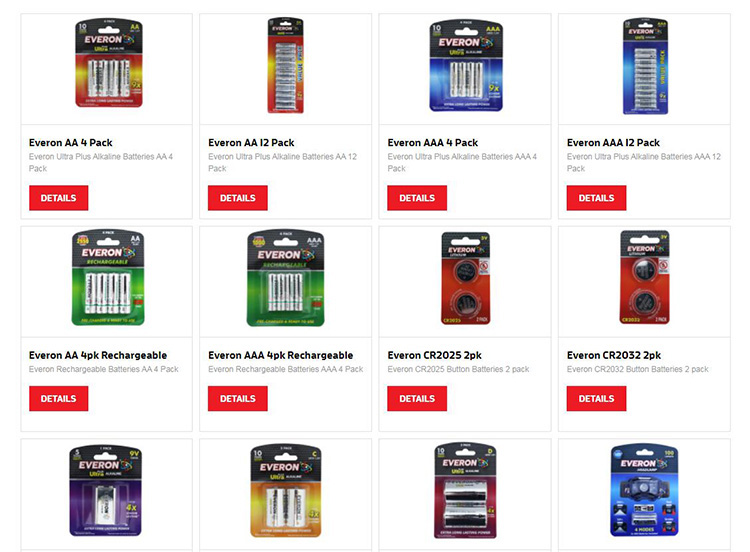 What are the features of the energizer battery display stand?
This Energizer battery display stand is made of metal with interchangeable PVC signage and graphics in the size of 1492*590*420mm. The coffee color powder-coated tube makes the battery display stand to be special. The battery display stand is in knock-down design which can be in several parts, the back panel, the metal tubes, the header, the side graphics, the hooks or wire pockets with printed signage, and the metal base. The metal base is made of a metal sheet, which is safe and stable.  The back panel is pegboard which is nice for detectable hooks.
The side graphic has the same function as the graphic at the top and the bottom, giving more confidence for shoppers to know the brand Everon better.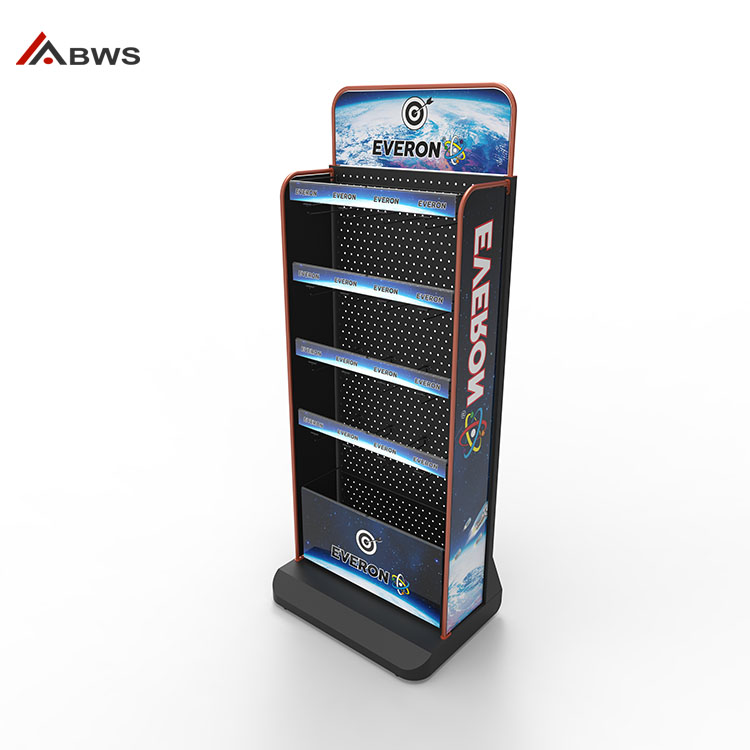 How did we make this energizer battery display stand?
Firstly, the buyer Craig found the reference design on our website, and he told us that he was the director of Titex Group LP here in New Zealand and he founded the company 15 years ago. He sent us their website so that we can understand their products better. He sent us the picture of the Energizer battery display rack and he told us that he wanted us to quote him the price for 100 stands with their brand, and he sent us the artwork of the EVERON battery on the stands by e-mail.
Secondly, we checked their battery specification and made some changes based on the Energizer battery display stand we made. And we sent drawings and 3D rendering to Craig.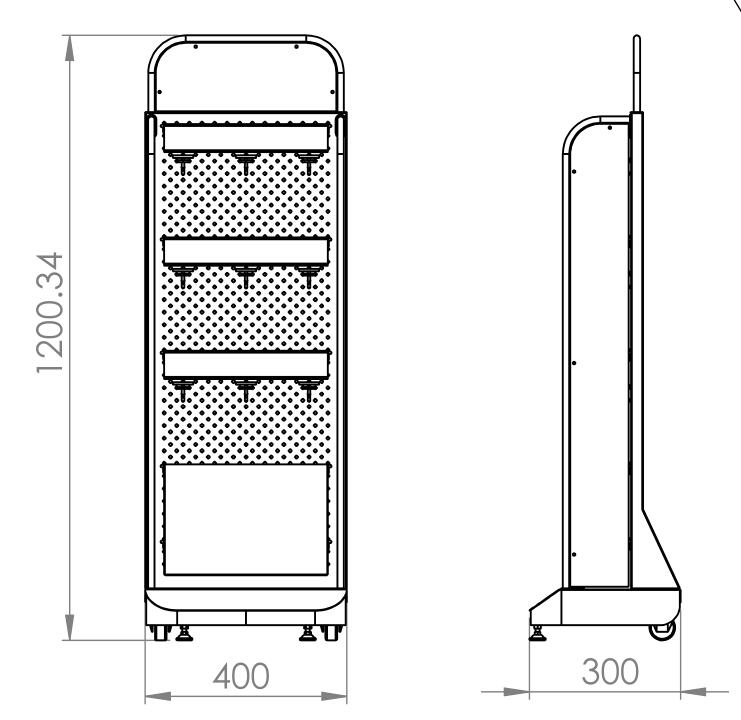 The drawing of the Energizer battery display stand which Craige was interested.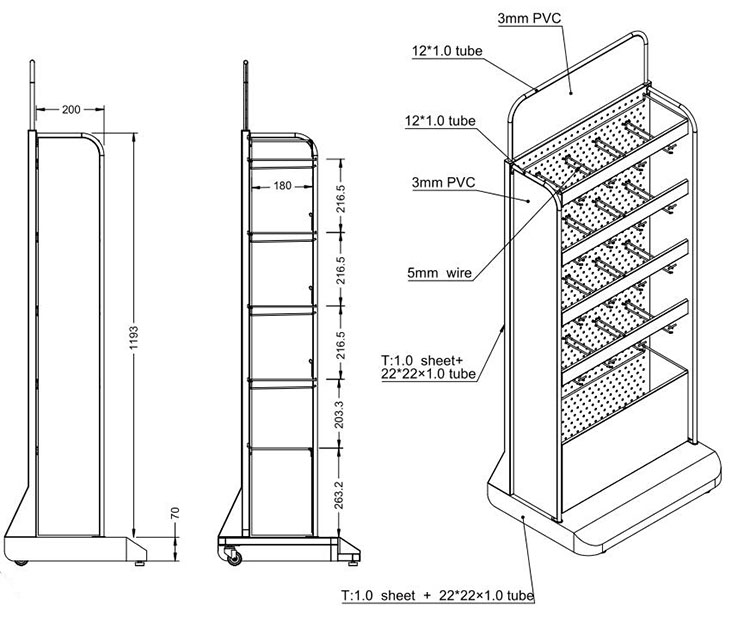 And we changed the Energizer battery display stand a little to meet their batteries.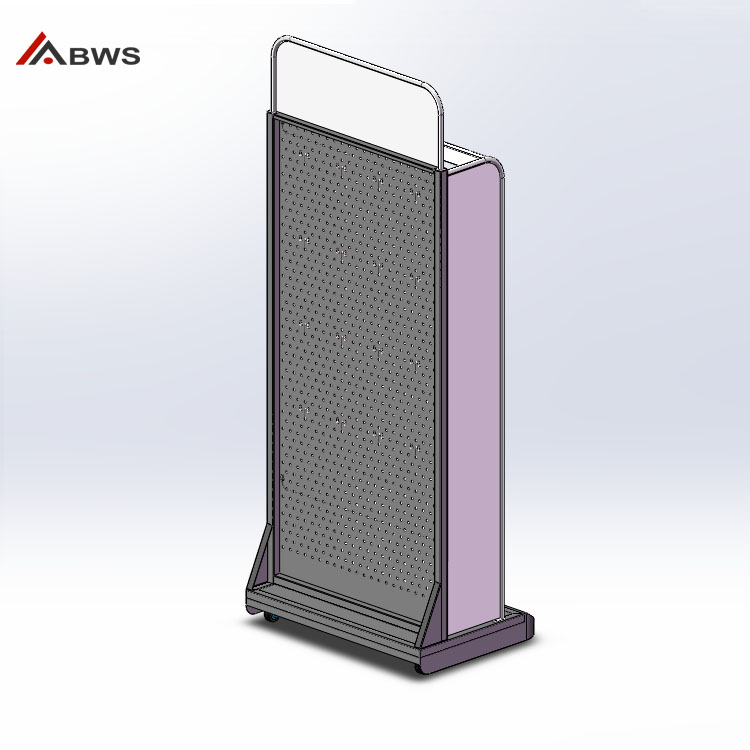 This is the back of the display stand in the simple drawing.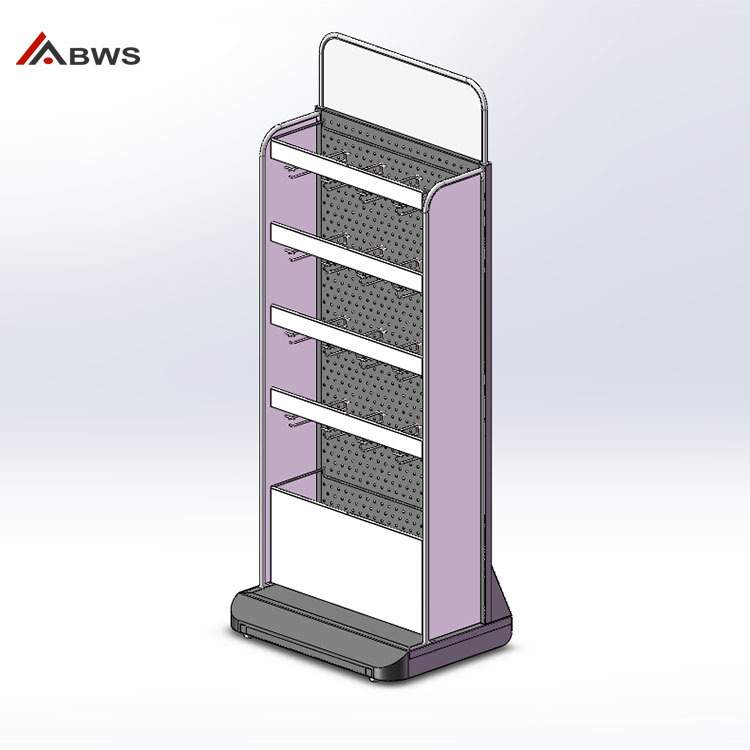 This is the front of the display stand in the simple drawing.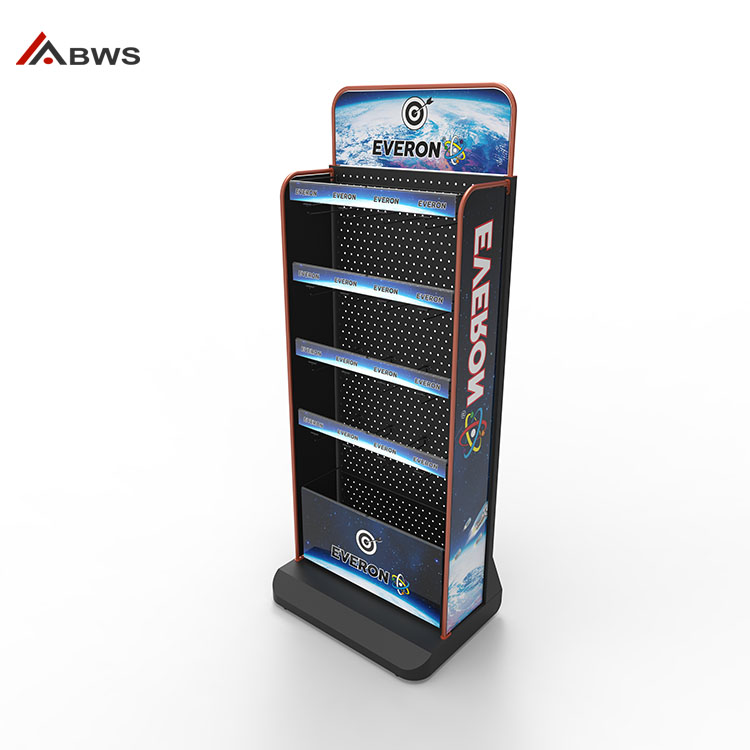 This is the 3d rendering with brand artwork of EVERON in the front.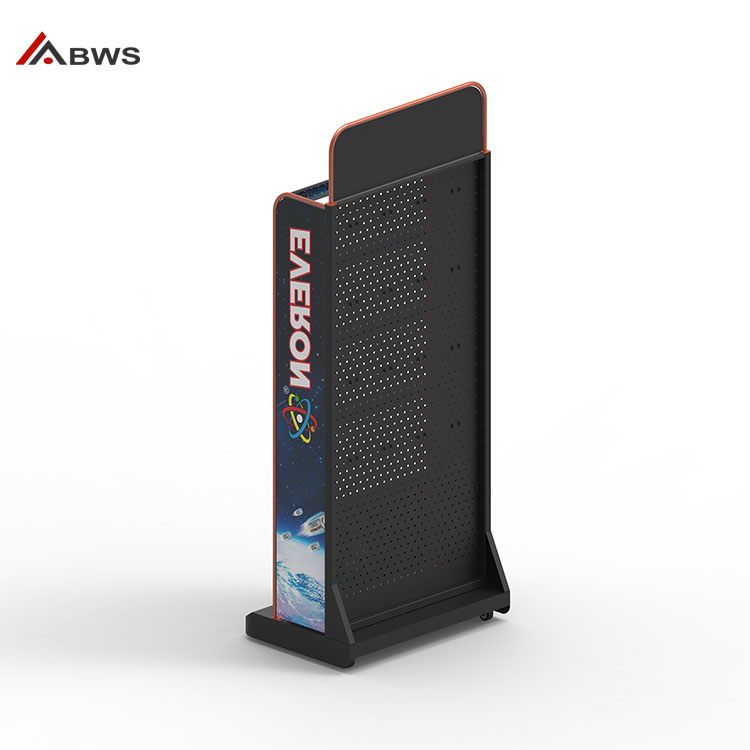 This is the 3d rendering with brand artwork of EVERON in the back.
Thirdly, Craig confirmed the design and we quoted the price to him. EX-works, FOB, and CIF terms are available.
Fourthly, when the price is approved and the order is placed, we will make a sample before mass production. It takes about 5-7days for sample and 20-25 for mass production.
And we will test and assemble the display stand before packing and arranging shipment.
We will provide you with one-stop service from design to after-sales service.
If you need more designs or want to try your next project with us, please contact us now. You will be happy to work with us as they do.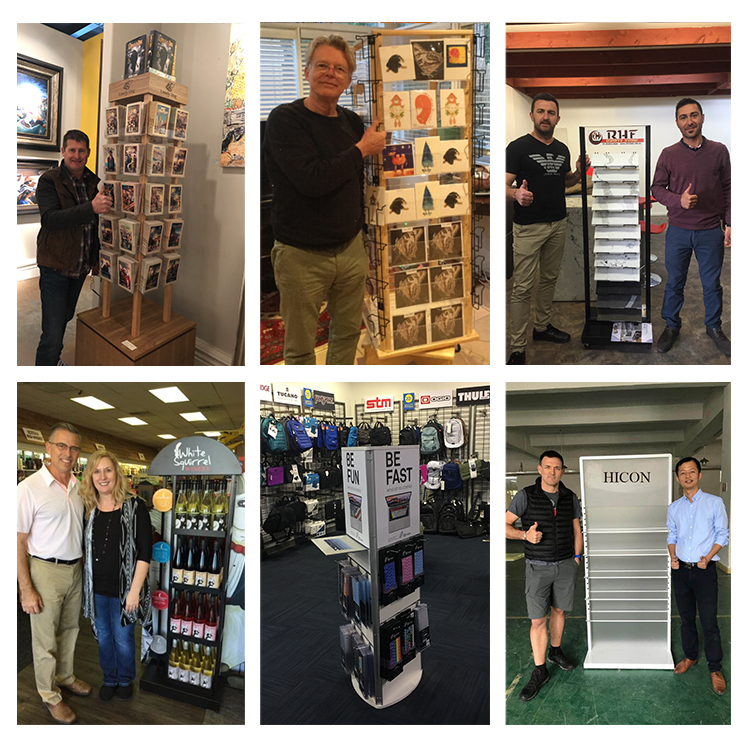 We make displays in different materials, metal, wood, acrylic, cardboard, PVC and more, and use accessories such as video players, led lighting, casters, locks and so on. So no matter what kinds of custom displays you are looking for, you can contact us now.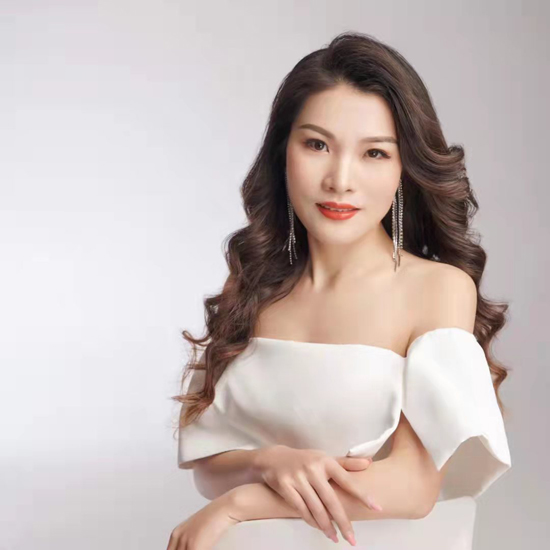 jessie huang
Love what we do and do what we love! Enjoy life, enjoy working in BWS DISPLAYS.