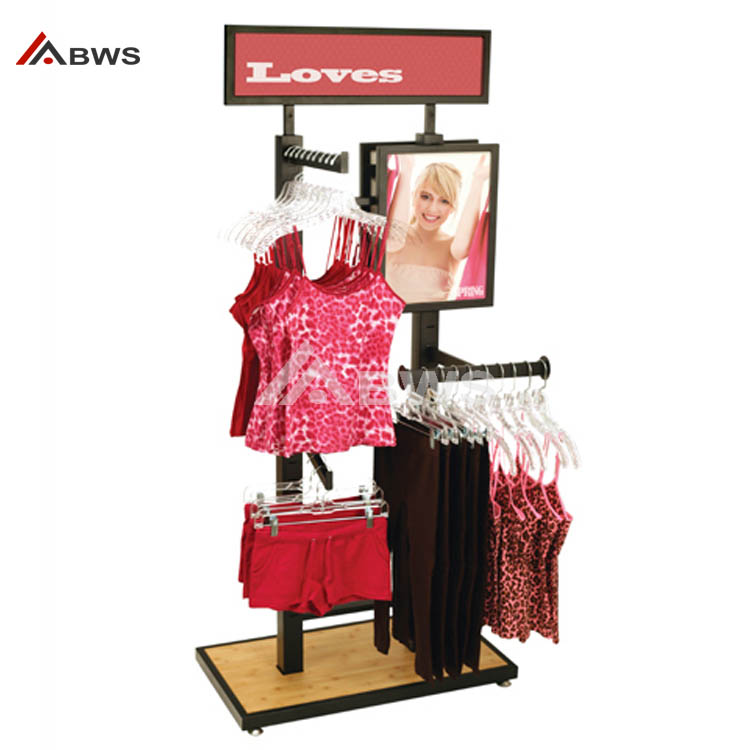 Stable Retail Clothing Display Racks in Natural Wood Metal Arm
Order(MOQ):50
Payment Terms:EXW, FOB Or CIF
Product Origin:China
Color:Natrual Wood, black
Shipping Port:Shenzhen
Lead Time:30 Days
Service:Customization Service, Lifetime After-sales Service.
What clothing display racks are used for?
Normally, clothing is also known as clothes, apparel, and attire, which include sweaters, shirts, activewear or sportswear, dresses, trousers, t-shirts, pants, underwear, suits, coats, uniforms, and more.
Clothing plays a very important role in our daily life and there are different styles of clothing so you need custom clothing display racks to match the types and fashion styles of your apparel. And there are so many brands of clothes, so it's important that you use the right display to make your clothing tell its story and stand out among the competitors.
Here are we share with you one of the stable natural wood metal arm floor clothing display racks as below.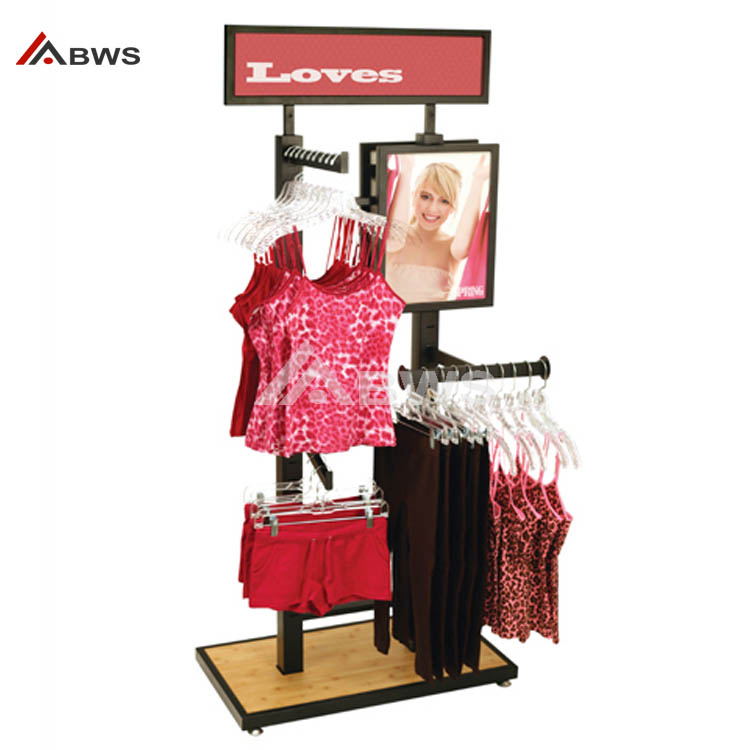 What's the feature of the clothing display rack?
The custom clothing display racks were designed for fashion clothes stores which creates brand recognition with a custom brand logo header. The clothing display racks can display a variety of clothes, underwear, pants, shirts, dress, and more in your stores. Made of metal tube and sustainable wood, the clothing display racks are sturdy and stable. With metal straight arms on 2 sides, so you can hang different clothes on 2 sides. The metal tube with slat, so the faucet can be detached and adjusted to meet different display needs. The header with a metal frame, while the graphic is changeable. Besides, we designed a graphic holder on the front and backside, the graphic can show your brand culture.
You also can add a video player to give a vivid presentation of your clothing. The color of the metal is black. The color of the wood is natural which gives us the feeling of nature. With metal feet sticking to the floor, the clothing display rack is stronger.
The size of the clothing display racks is customized according to your needs. The material and color also can be changed to match your clothing.
If you have other display ideas of display requirements, we also can make them for you.
How to make the clothing display racks for you?
We are a factory of custom display fixtures with more than 20+ years of experience. So it is easy to work with us to make the custom clothing display racks.
You can share with us your idea of the design reference for the clothing display rack you are looking for.
We give you suggestions or designs for you according to your needs
We will send you the rough drawing and 3D drawing with your products and graphics, logo for your reference and give you the quotation
After you confirm the price and the detailed specification, we will make a sample for you
When the sample is approved or improved, mass production is followed.
We will test and assemble the clothing display racks to check everything that meets your needs
Arrange shipment and after-sales service
Below is the example we made the Slatwall clothing display racks.  You can see from the rough drawing to in-store displays.
We provide one-stop service from design to after-sales service.
Assembling is necessary especially for large displays because knock-down shipped saves a big amount of shipping cost. But it is not difficult to assemble the clothing display rack by yourself.
BWS will provide you with the assembling instruction with the clothing display racks package. In the instruction, all the parts and steps are listed. Below is one sample of it.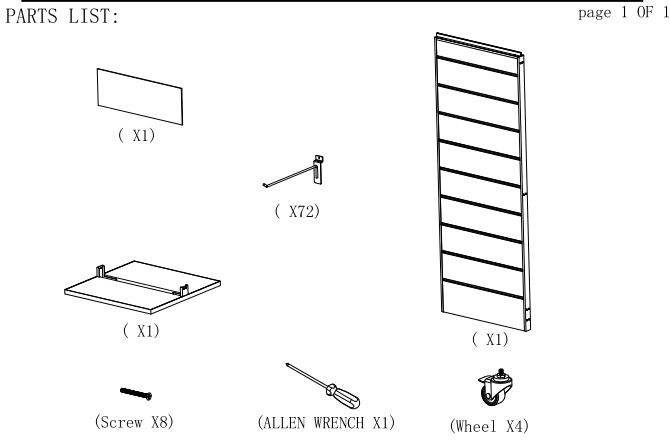 Are there any other designs for reference?
We are a factory of custom display fixtures for brand stores and retailers, so there is no stock. All the displays are customized.
And luckily, we have worked on thousands of designs, we can give some designs for reference. No matter for the countertop display stand, floor standing displays, or wall mount fixtures, we can meet your needs.  We work in a variety of materials, metal, wood, cardboard, acrylic, glass, and more. So you can make the mixed material display stands for your products. Below is two designs of clothing display racks for your reference.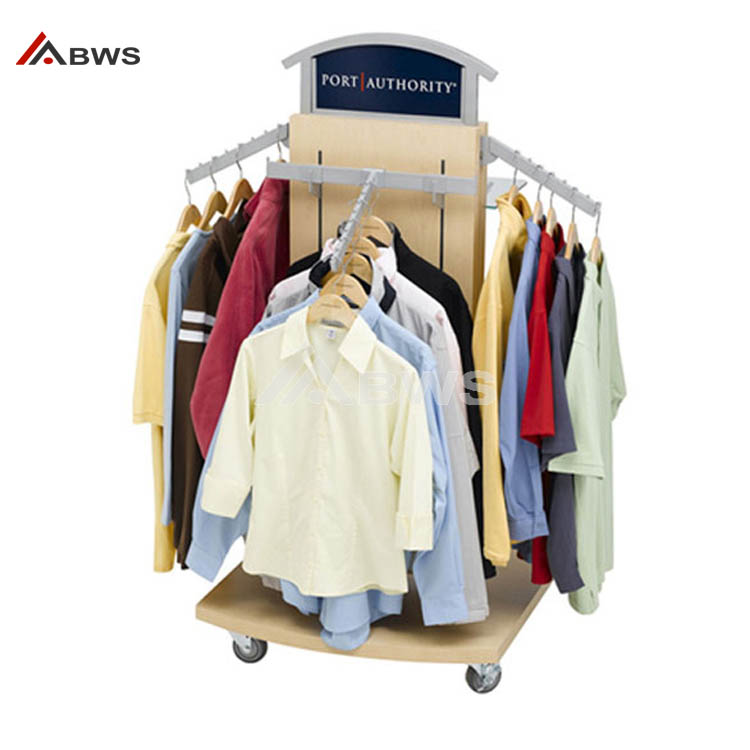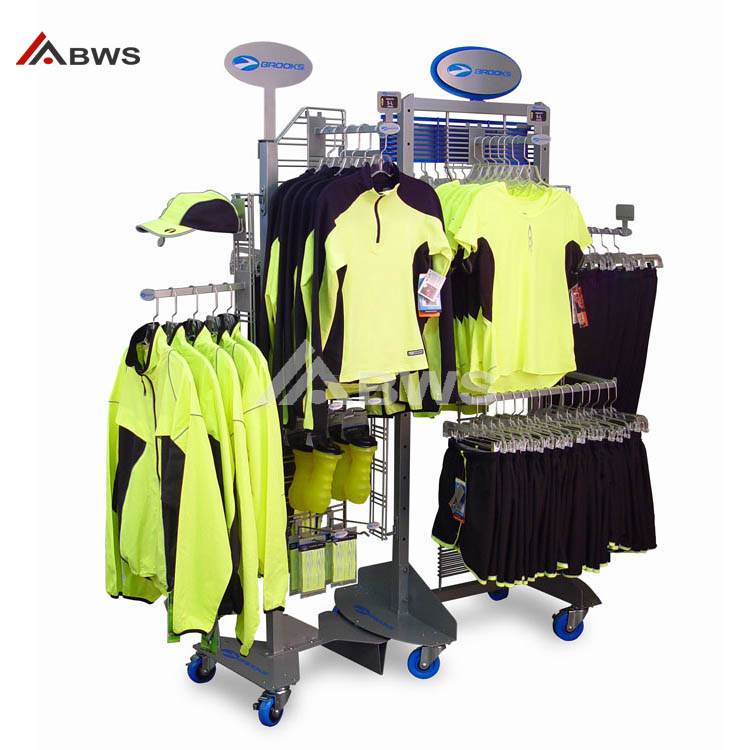 If you need more designs for reference or any questions for the clothing display racks, you can contact us any time.
You can give us a call at +86 13925765496 or send an e-mail to js@bwsdisplay.com
We will be glad to help you.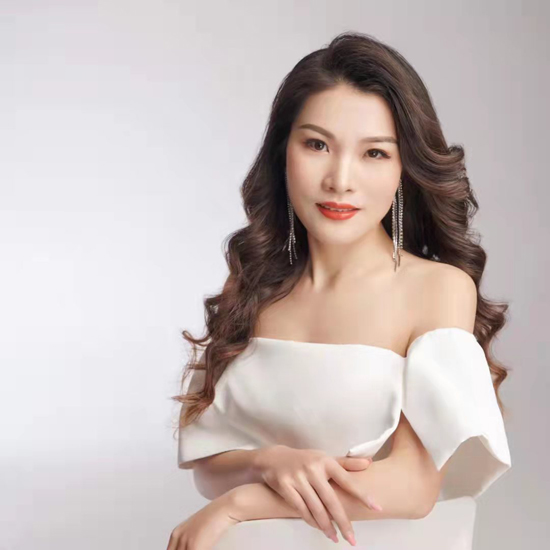 jessie huang
Love what we do and do what we love! Enjoy life, enjoy working in BWS DISPLAYS.