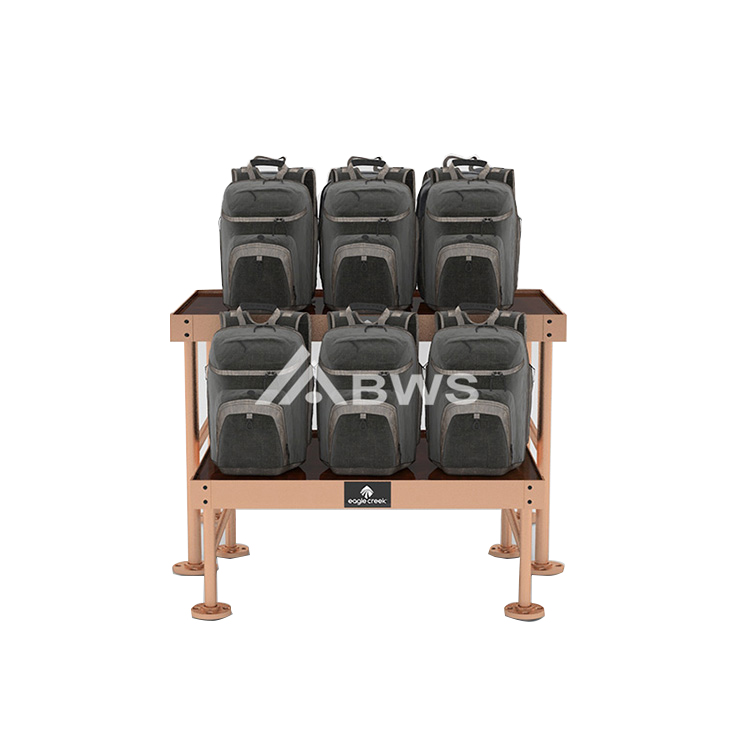 Convenient 2-tiered Display Table For Sportswear Retail Stores
Order(MOQ):50
Payment Terms:EXW, FOB Or CIF
Product Origin:China
Color:Bronze
Shipping Port:Shenzhen
Lead Time:30 Days
Service:Customization Service, Lifetime After-sales Service.
How to display sportswear in retail stores?
A tiered display table is one of the useful display fixtures in retail stores, it is a stylish and compact solution for storing and displaying numerous sizes and color options for foldable and stackable items. Of course, it is unlike custom display racks and display stands, which have the brand logo on top or sides, a tiered display table showcases products more directly. There are round tiered display tables, square tiered display tables and more,  they can be in different tiered, and 3 tiered display table is very common.
Today, we are sharing a convenient 2-tiered display table for sportswear retail stores, it can display kinds of sportswear products.
What are the features of this 2-tiered display table?
Below are the main features of this 2-tiered display table.
1. Unique color. This display table is in bronze color, which is special as common color is black and white.
2. Multifunction. This 2-tiered display table is designed for Eagle Creek too. We have designed another sock stand display as well bag display rack for them. Eagle Creek is an invitation to discover the wonders of humanity and our planet. From city parks to exotic destinations, Eagle Creek takes pride in equipping you with versatile gear to take you beyond your fears and outside your comfort zone. This display table can display kinds of products in retail stores, such as bags, clothing, socks, shoes, and more.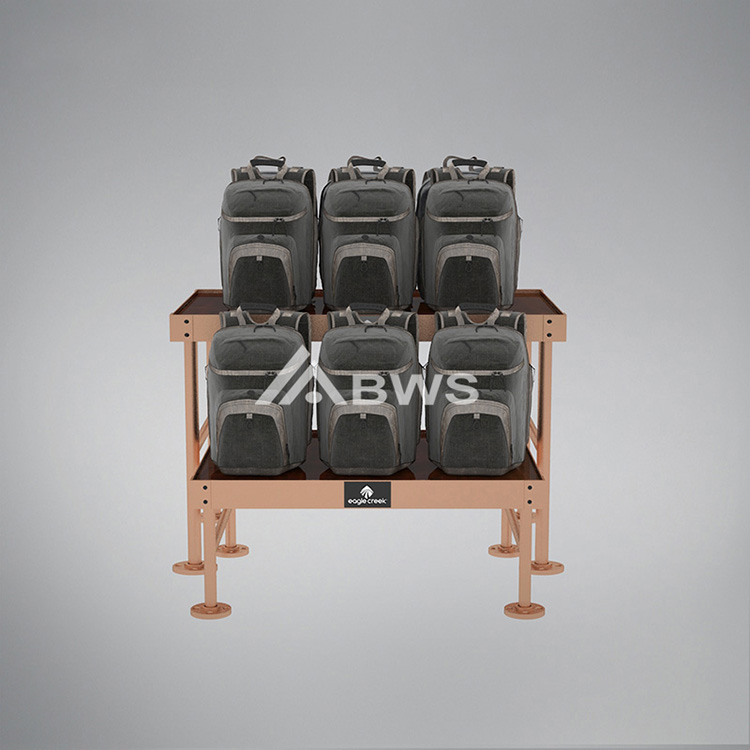 3. Branding. The brand logo is screen-printed on the front which impresses shoppers from a distance.
4. Stable and strong. This 2-tiered display table is made of metal frames and wood shelves with 6 feet. It is stable and sturdy on the floor, and the metal material made it has a long lifetime. The wooden shelves are detachable and interchangeable.
5. Knock-down design and easy to assemble. This 2-tiered display table is fixed by screws. All the metal feet are screwed up to the metal shelf frame. Add wooden shelves, the assembly is finished.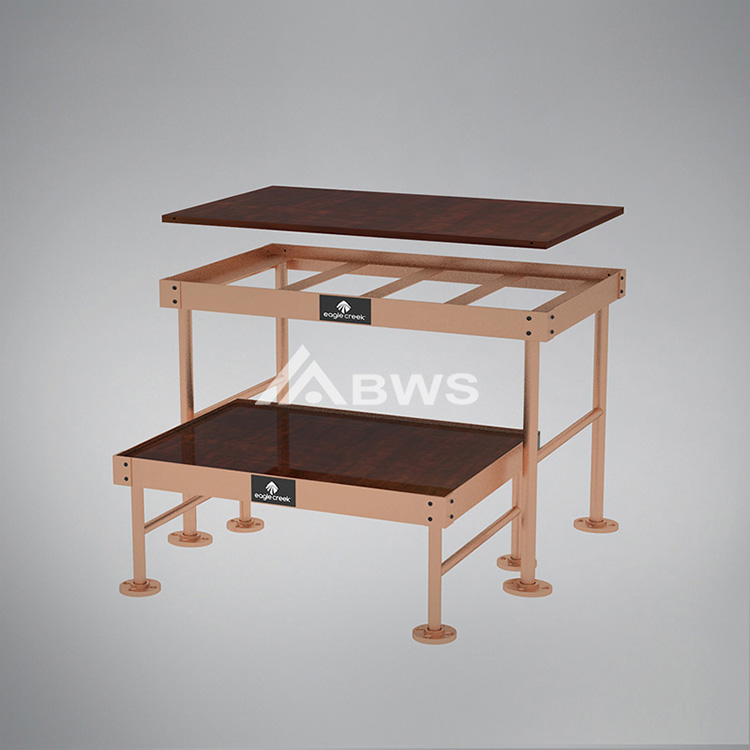 It is customized according to Eagle Creek's display needs, you can change the design and material as well as logos to be your display table. If you need to customize your brand display table, we will be glad to help you. It is not difficult if you understand below steps.
How to make your display table?
All our displays are designed and made to meet clients' specific needs, there is no stock. No matter you need a countertop display table or a floor display table, we can make it for you. We are a factory of custom displays with more than 10 years of experience.
First of all, understand your display needs. If you share with us your display ideas with a photo, drawing or reference design, we can give professional suggestions and reference designs after we know more about your products, such as product specifications, brand culture and more. If you can ship us samples, it will help us design and test functions.
Secondly, design and drawings. We will design and provide renderings and drawings to you. You can make some changes or approve the design before we give you a quotation. Below is the rendering for this 2-tiered display table. As the client wanted to showcase bags, we add their bags.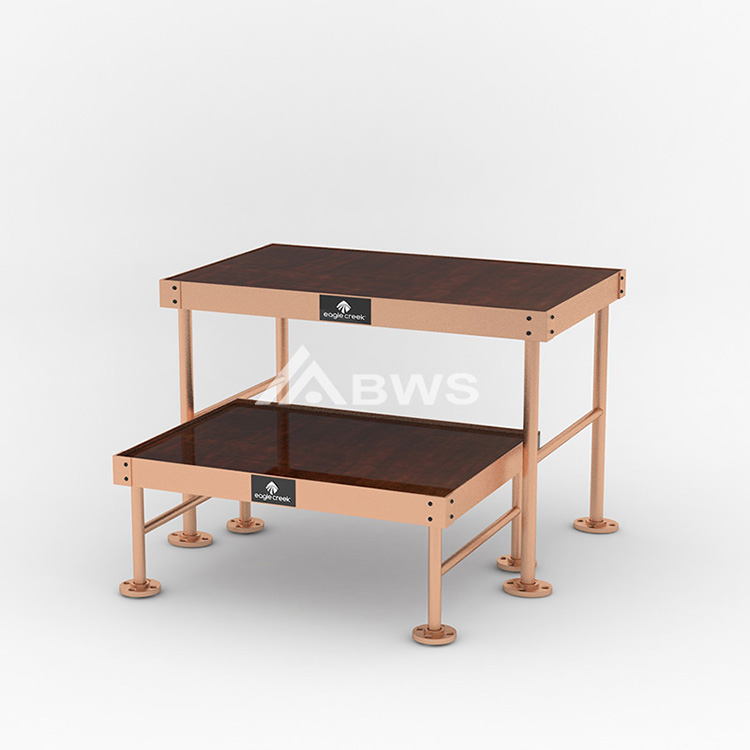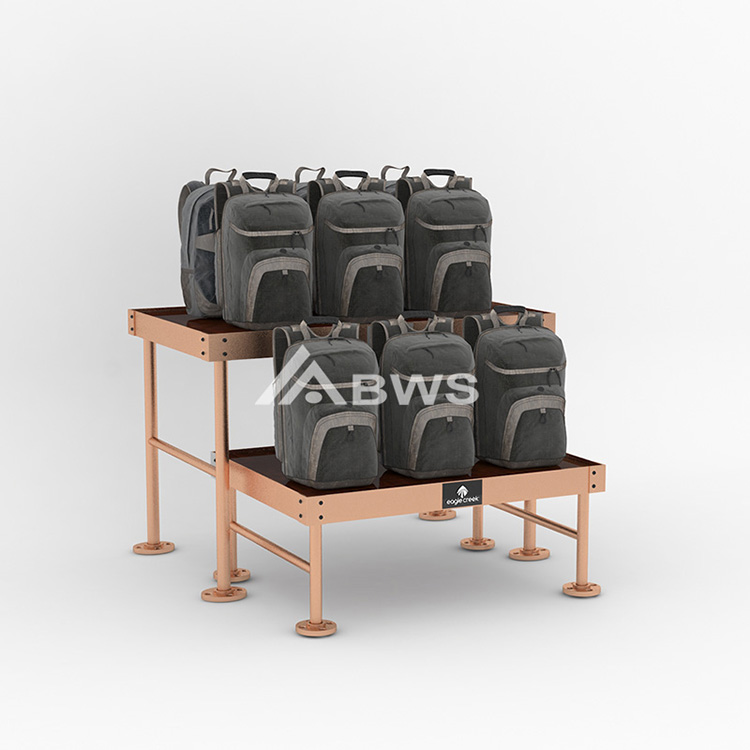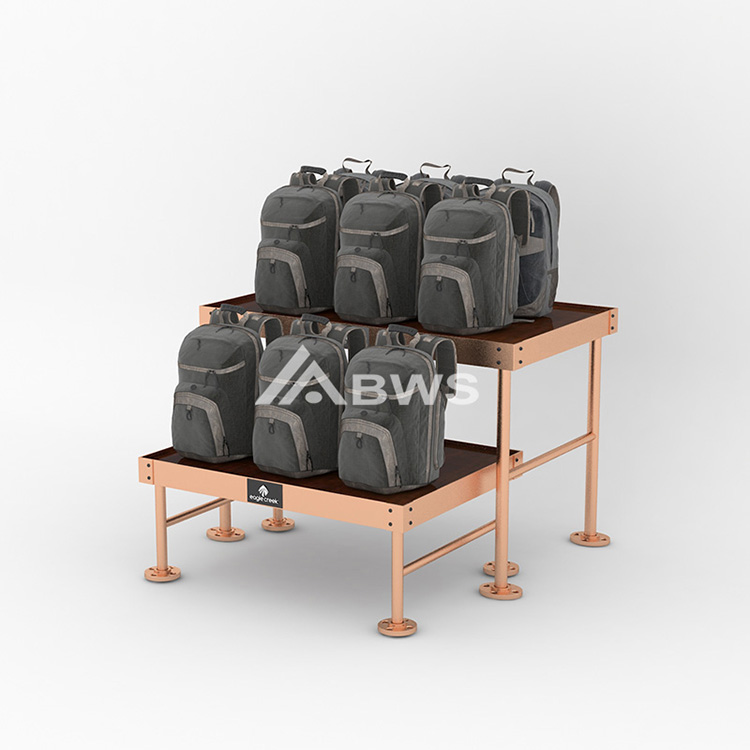 Thirdly, after you approve the design and price and place an order, we will make a sample for you. A sample is very important, it is the basement for mass production. We need to make sure this display table will increase your brand influence and sales. We will use the right material and spend 7-10 days finishing the sample. And we will take HD photos and videos before we ship the sample out to you.
Fourthly, our team will start mass production after you approve the sample. Our QA team will control all the details to make sure mass production is as good as the sample and our project manager will follow up and update regularly. When mass production is finished, we will assemble and check everything, and take photos and videos again. We also will design a package solution to make the best use of a carton and keep your display table safe.
Fifthly, safety package and container layout. We will give you a container layout since the package design is settled. To pack safely, we will use foam or strips even protect corners, and pallets according to the material and design of the display table. A container layout is to make the best use of the container, it also saves shipping costs if you order a container.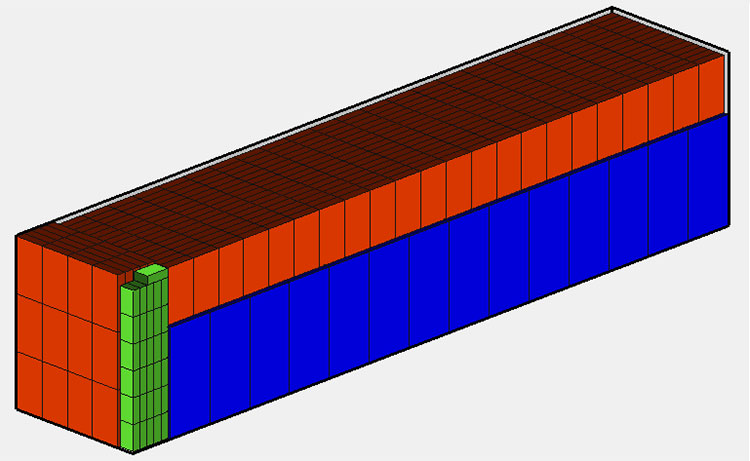 We also will help you arrange the shipment. We can cooperate with your forwarder or find a forwarder for you. You can compare these shipping costs before you make a decision.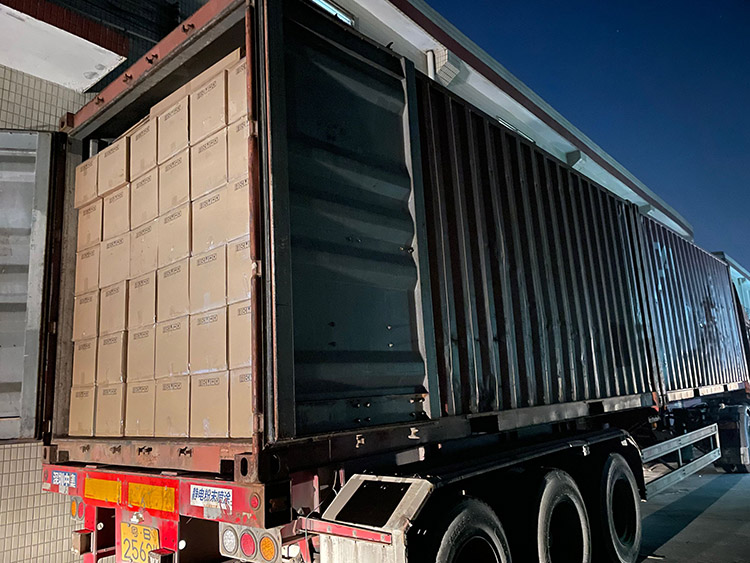 We are not stopping as we provide after-sales service. Our aim is to make you satisfied.
Other display designs for sportswear
If you do not like this 2-tiered display table, we also can give you more designs for reference. Below are 6 designs for your reference.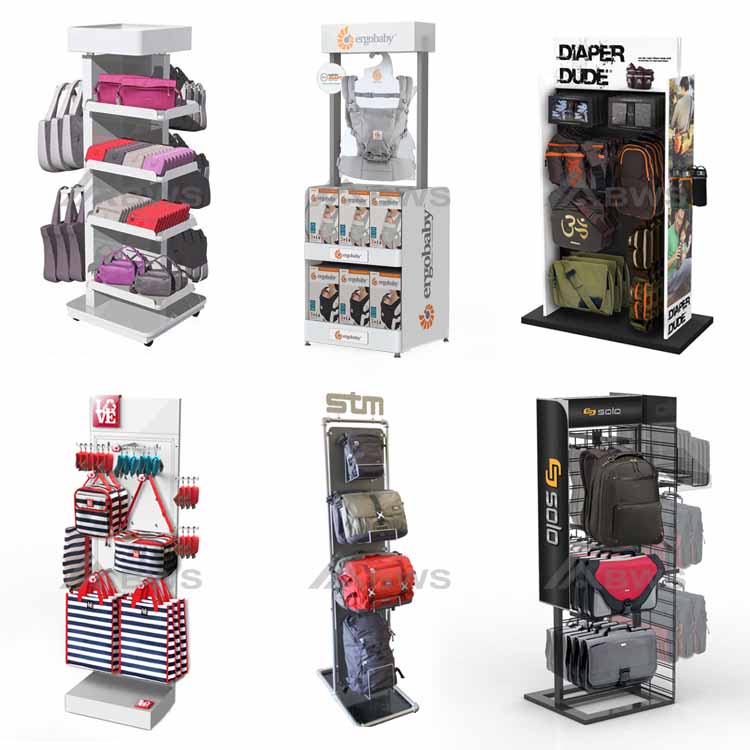 We have made custom displays for different industries, and we are sure you will be happy if you work with us.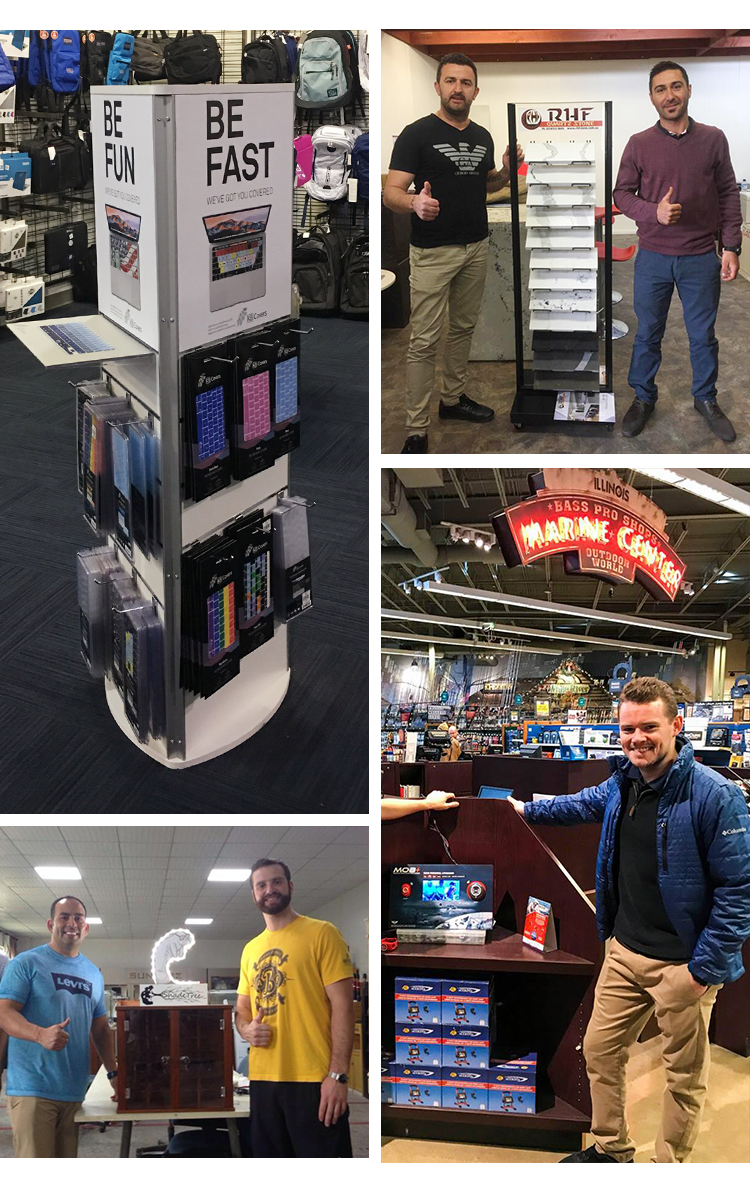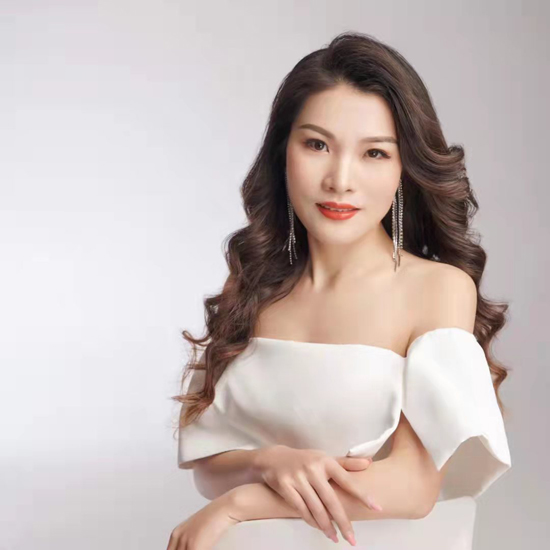 jessie huang
Love what we do and do what we love! Enjoy life, enjoy working in BWS DISPLAYS.