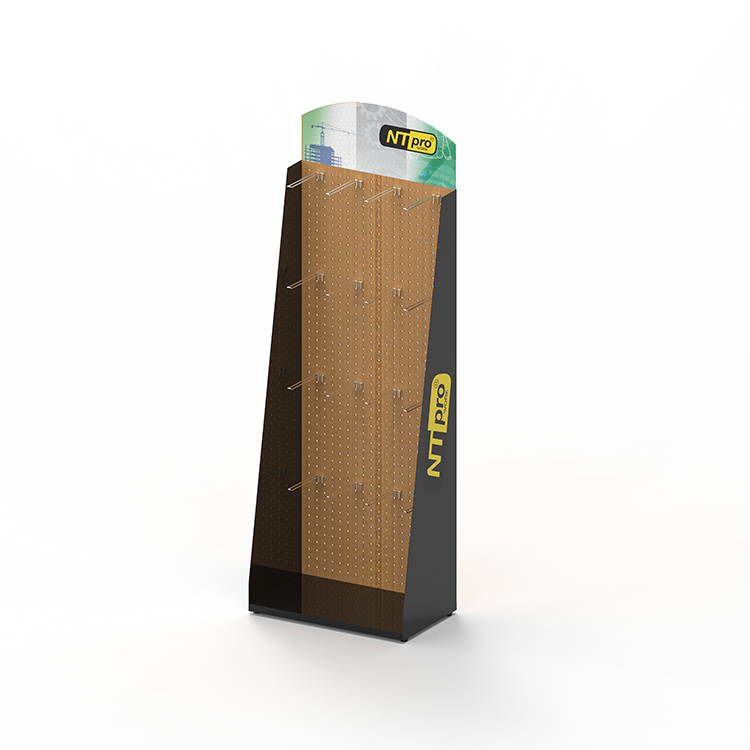 Slant Retail Glove Display Stand Solid Pegboard Panel 16 Metal Hooks
Order(MOQ):50
Payment Terms:EXW, FOB Or CIF
Product Origin:China
Color:Black, Brown
Shipping Port:Shenzhen
Lead Time:30 Days
Service:Customization Service, Lifetime After-sales Service.
Retail glove displays are designed to showcase different gloves. There are many types of gloves, including ski gloves, gardening gloves, work gloves, dress gloves, etc. In addition, gloves are sold in many different types of retail stores, including department stores, mass market retailers, sporting goods stores, hardware stores, and specialty stores. Given the range of glove products and retailers in which they are sold, the POP displays used to merchandise gloves vary considerably from a design standpoint.
In this case, custom retail glove displays play an important role in retail gloves. They keep your gloves organized and show the features of gloves through graphics. Today we are sharing a retail glove display stand that is designed for NT Pro. NT PRO was founded in 2015 and is committed to selling directly to Garden Center, GSA, GSB, and Hardware store ® In 2020, it provided new impetus to its business by developing a product line dedicated to industry, community, and architecture.
What are the features of this retail glove display stand?
This retail glove display stand has these features. First of all, it is stable and solid. It is constructed of metal sides and a base with a pegboard center panel, metal hooks, and a die-cut full-length PVC header sign. Secondly, it is functional. The pegboard panel makes all the hooks detachable and adjustable. It can showcase more than gloves but other hanging items. Thirdly, brand merchandising. There are brand logos on two sides and a header, which impresses buyers. And there are rubber feet to protect the retail glove display stand from scratching on the floor.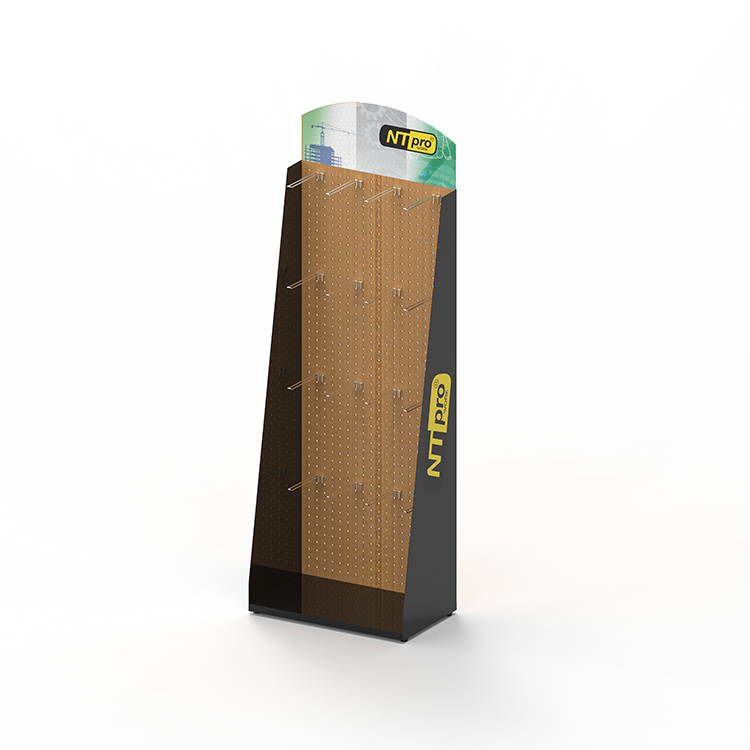 Of course, you can change the design and make your brand glove displays by sharing your requirements. We can design or give you suggestions to make the retail glove display fit your brand and items.
Below are more photos of this retail glove display.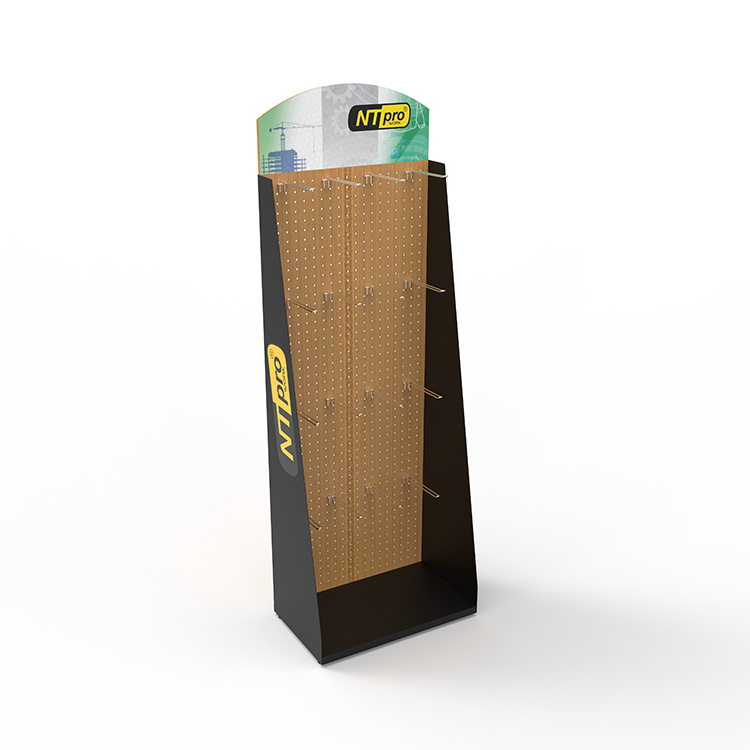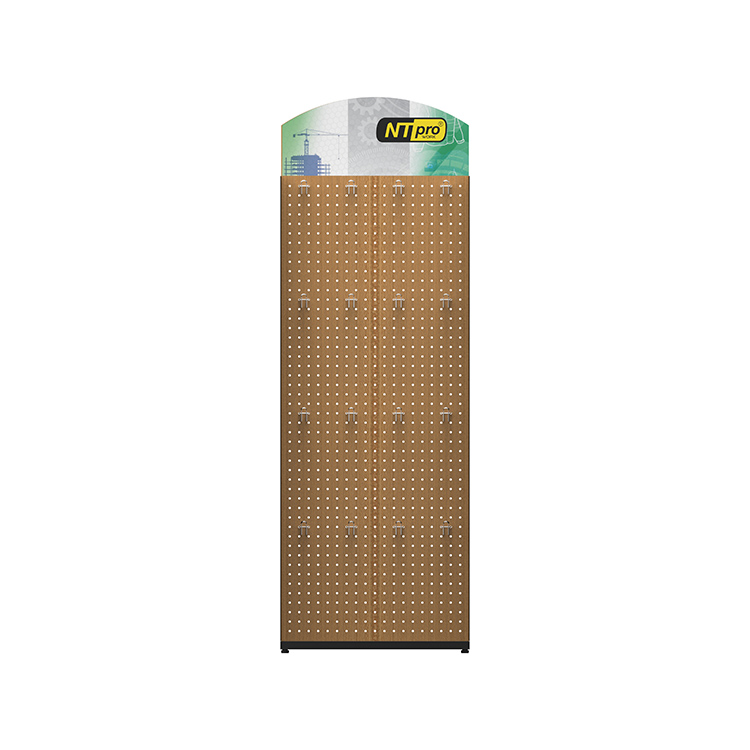 The header is interchangeable, you can change the header in different merchandising events.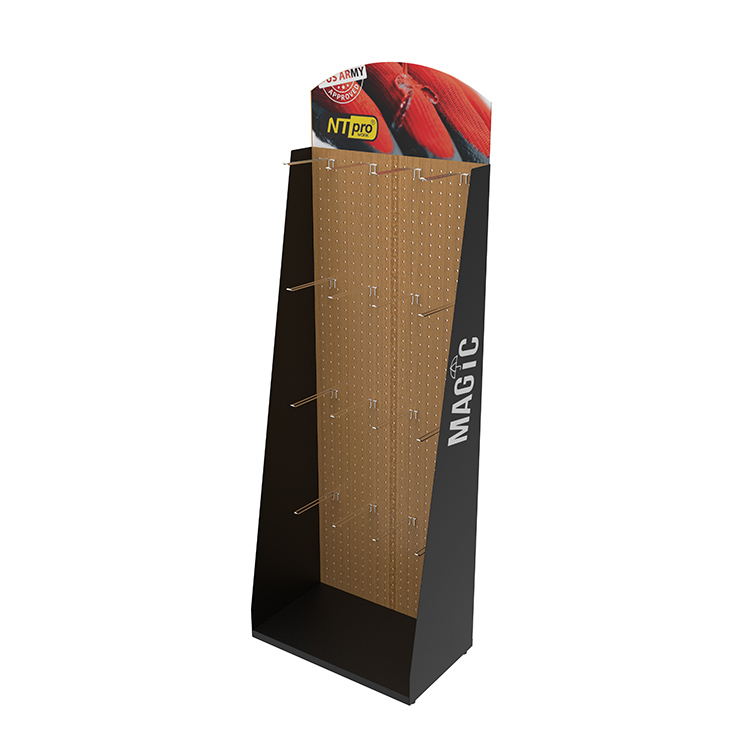 How to make your brand retail glove display?
The process of making your brand retail glove display in the same steps as we make other custom POP displays. BWS displays is a factory of custom displays with more than 20 years of experience. We are sure we can help you.
To customize your brand logo and innovative retail glove display, we need to know your requirements first. What kind of display do you need, countertop or freestanding style? What material do you prefer, metal, wood, or acrylic? How many gloves do you want to display? How do you like to add our brand logo or graphics?
Secondly, we will provide you with rough drawings and 3D drawings so that you can check what it is like when your gloves are on after confirming your specific needs. If you need to change, we will update the drawing for you. Only after your approval and order, we will start to make a retail glove display sample for you.
Thirdly, when the sample is finished, we will assemble and check the dimensions, and finishing effect and test the sample. Of course, we will take photos and videos for you. It takes around 7 days to finish the sample.
Fourthly, When this sample is approved, we will arrange mass production. We will control production quality according to the sample. When production is finished, we will check all details to make sure these display racks meet your needs. The mass production takes around 25-30 days.
Fifthly, safety packing. Normally, displays are packed in a flat package, and we provide assembly instructions in the carton. So it is easy for you to assemble them on your side. For this retail glove display, it is knock-down into one carton.
Last but not end, we will help you arrange the shipment and provide after-sales service. If you have any questions, we will give you the right solution within 48 hours.
If you do need more designs for reference, please feel free to contact us. Here are two more designs that may help you get some display ideas.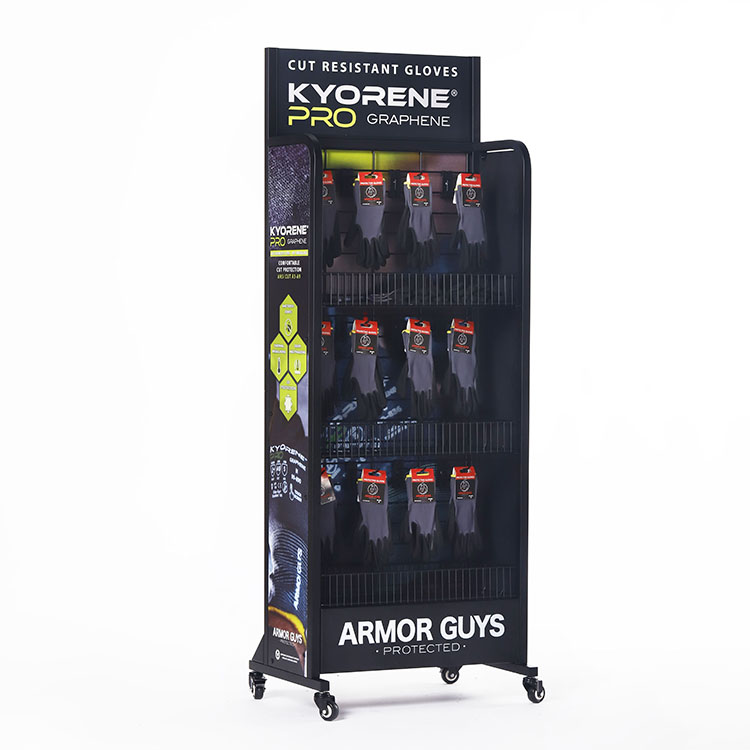 3 Metal Baskets Glove Display Movable: This glove display stand is made of metal with nice black powder, it is strong and of good quality, which matches the gloves, cut-resistant gloves.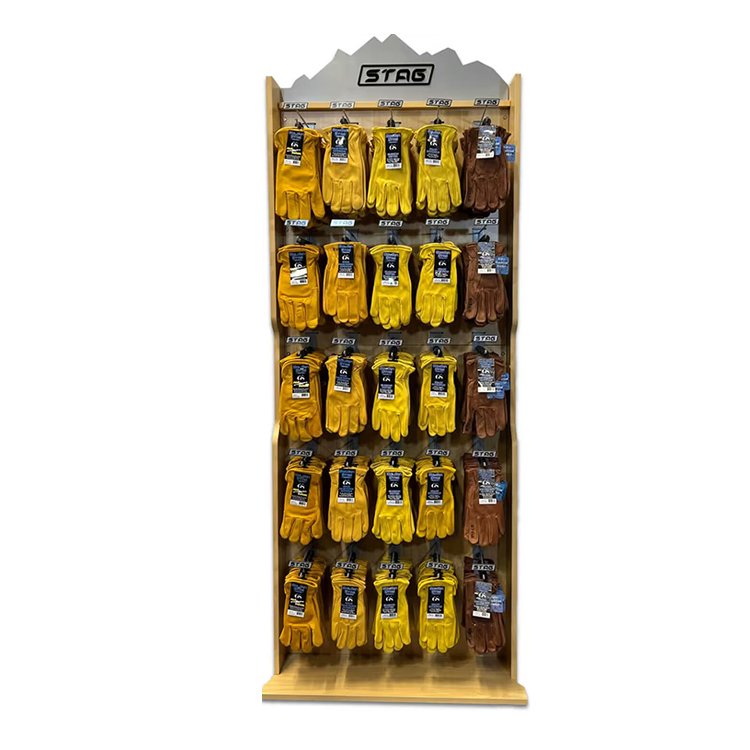 2-Way Wooden Glove Display Rack with Metal Hooks: There is a mountain shape header with a 3D logo Stag on each side. Besides, there is a screen-painted logo Stag in front of every hook. There is a brand logo on two sides. All of them strengthen your brand image and it is easy to leave a deep impression on shoppers.
If you need any help with a custom POP display, please feel free to contact us. We will do all our best to make you satisfied.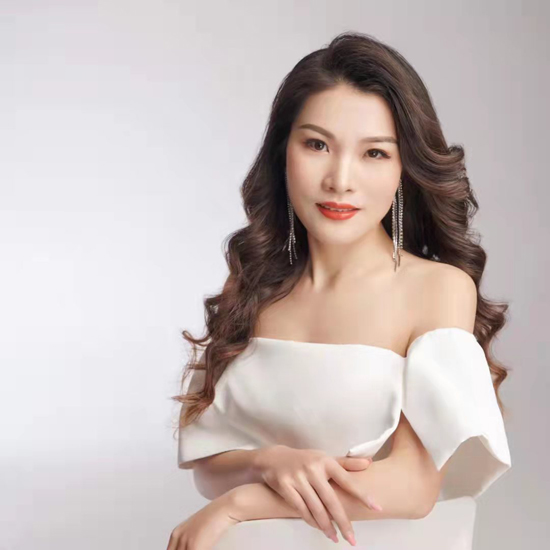 jessie huang
Love what we do and do what we love! Enjoy life, enjoy working in BWS DISPLAYS.