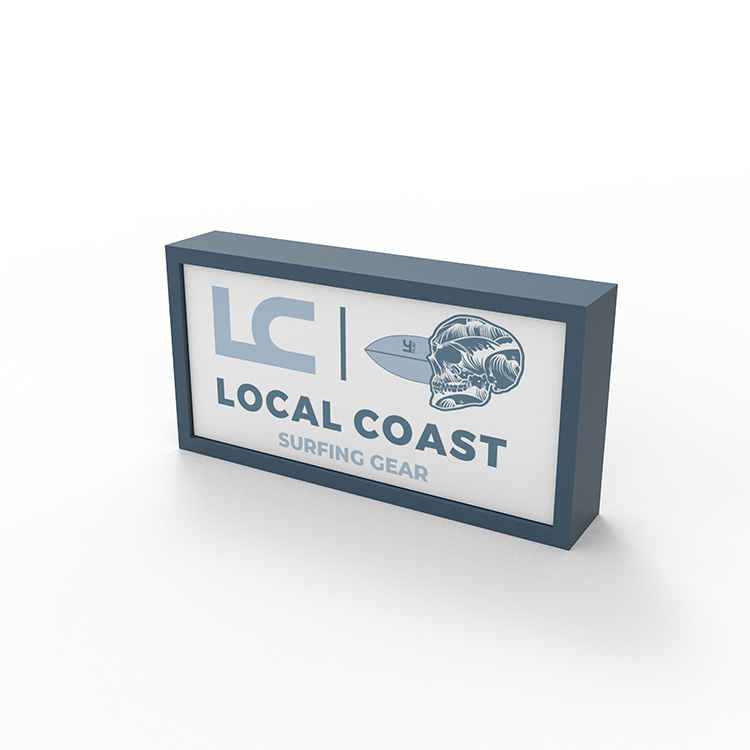 2-way Wooden Brand Sign Increase Visual Appealing For Retail Stores
Order(MOQ):50
Payment Terms:EXW, FOB Or CIF
Product Origin:China
Color:Blue
Shipping Port:Shenzhen
Lead Time:30 Days
Service:Customization Service, Lifetime After-sales Service.
Brand signs are important for retail stores, they show your brand logo and brand graphic to shoppers and help them remember your brand and products. Your brand sign is often the first thing that a new customer sees in your business. Make their first impression a memorable one so that they won't easily forget your business and will remember to come back. Custom brand signs evoke positive emotions like friendliness, confidence, professionalism, and dependability.
There are different material brand signs, acrylic, metal, wood, and more. Today, we are sharing with you a wooden brand sign which is made for Local Coast, a veteran-owned performance fishing apparel company. They work to create great American fishing apparel to have you prepared, to both battle and enjoy the elements. Whether fishing inshore or offshore, being dressed for the occasion is our number one priority.
What are the features of this brand sign?
This brand sign is square like a block. It is made of wood with light blue paint, it can be used for many years to come. With large, properly spaced letters and graphics double sides in a color that stands out from the white background, this brand sign is in a prominent, easy-to-see location. As you see it makes the brand stand out from the competition and attracts customers' attention, this brand sign communicates a positive, attractive message about the company.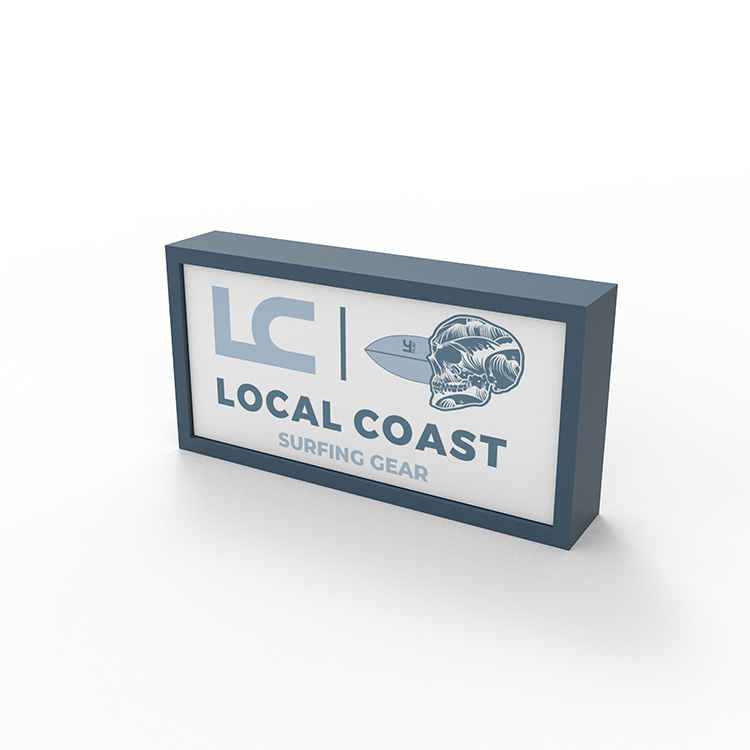 The size of this brand sign is 326*165*50 mm, and it is stable on the tabletop.  You don't need to install it, you can put it directly on the table when you take it out from the carton. Of course, this is the brand sign for Local Coast, you can change the design like size, color, and material to make your brand sign. It is easy for us to show you what your brand sign looks like if you send us your logo file and graphic.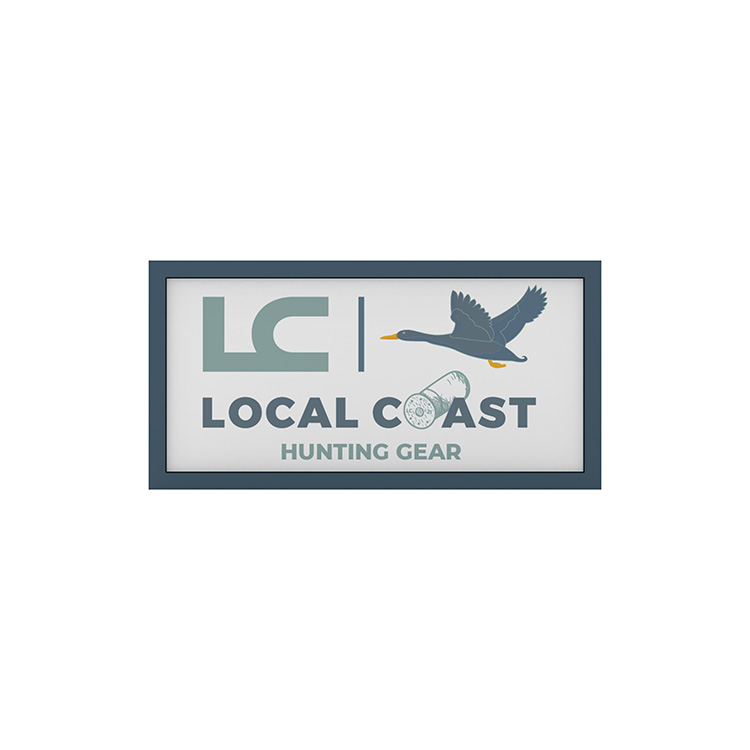 How to make your brand sign?
It is the same process as we make custom POP displays.
Confirm your need: First, you should let us know your need and requirements in detail. Because all displays are customized according to each client's needs. You need to tell us what kind of sign you like. You can send us pictures or give us a rough drawing. And if you tell us your ideas, your brand logo file, your marketing plan, and your budget, they are helpful for us to customize and design for you.
Design: Our team will design rendering to match your need and give you an estimated price. We will send you 3D drawings before giving you a quotation. You can check whether this sign meets your expectation. In this case, this wood sign is what the clients looking for. They request us to make this wooden sign with two different graphics on two sides.
Make a prototype: A sample is needed to test function, size, looking, packaging, and more details. We will take photos and videos and send them to you, you can check everything before the sample reach you. The sample always takes around 7 days.
Confirm mass production order: Once you confirm the sample, price, quality, delivery, and all necessary information, as well as pay for the deposit, we will start the mass production for you accordingly. It takes around 30 days to finish the order. If you need these signs urgently, we can finish them within 20 days. Below is one of the photos we took for the wood sign for the client.
Quality control and inspection: We have a QC team to check the quality from beginning to end. Our people will provide you with photos and videos during the whole mass production, especially the important steps, and processes. You can inspect the finished mass production in our factory before paying the balance.
Shipping: If you need our help with shipping or delivery, our team can help you find suitable shipping solutions or cooperate with your own shipping agents to arrange loading and shipping for you.
You can contact us anytime if you need any help with custom displays or if you have any questions regarding the displays we made for you. We will provide you with the right solution within 48 hours.
If you need more sign designs for reference or to get some ideas to make your brand signs, you can contact us anytime. Below are two more designs.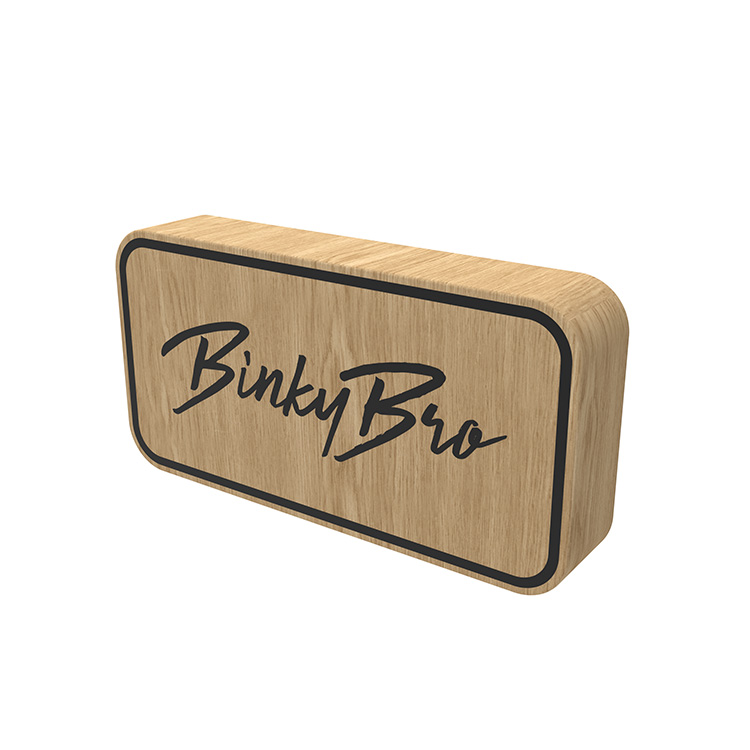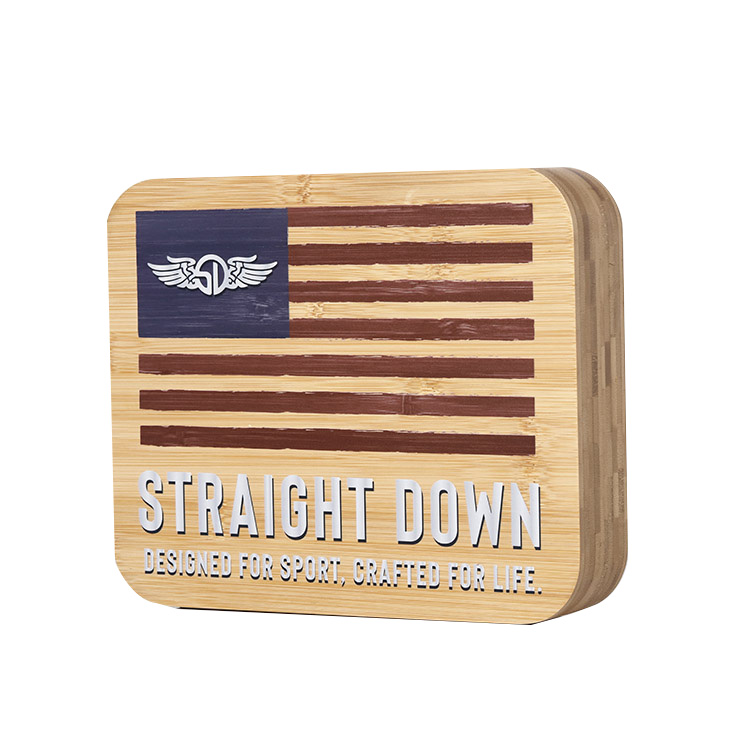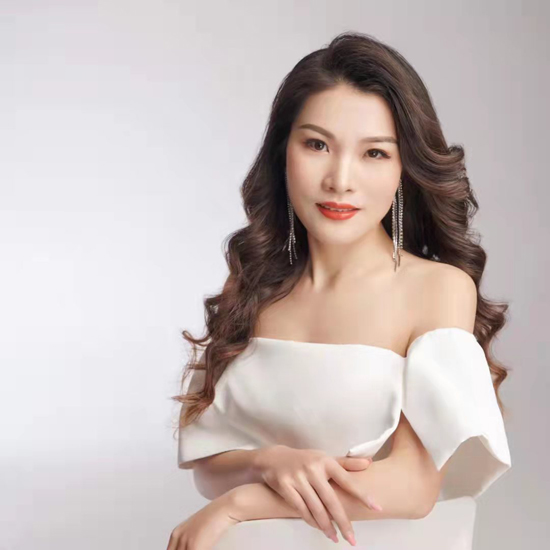 jessie huang
Love what we do and do what we love! Enjoy life, enjoy working in BWS DISPLAYS.