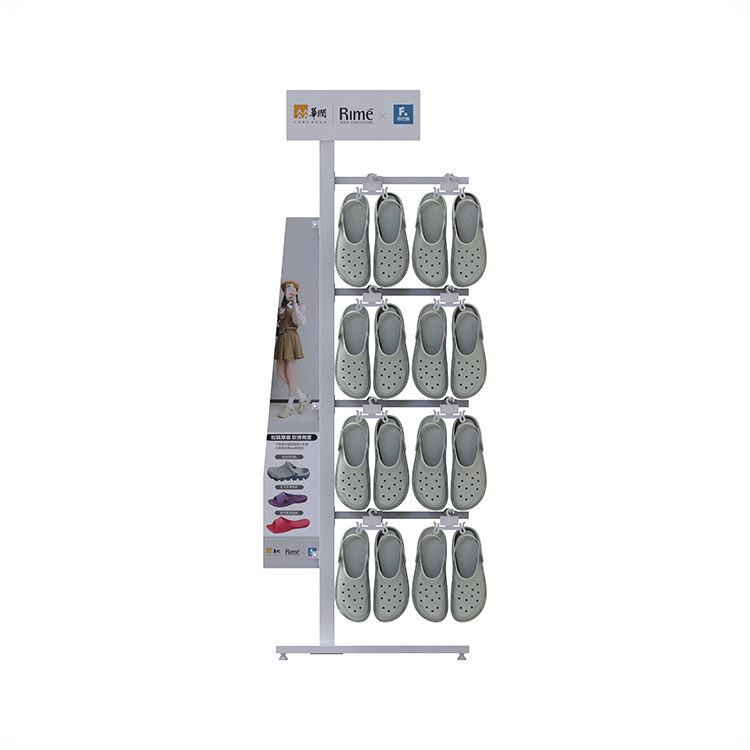 Reliable 4 Tier Footwear Display Stand For Retail Store Showroom
Order(MOQ):50
Payment Terms:EXW, FOB Or CIF
Product Origin:China
Color:White
Shipping Port:Shenzhen
Lead Time:30 Days
Service:Customization Service, Lifetime After-sales Service.
Footwear display stands include a flip-flop display stand, sneaker display stand, sports shoe display stand, socks display rack, and more. They are designed to showcase different footwear products. BWS Displays has been a factory of custom displays for more than  20 years, we can create and craft the footwear display stands you are looking for. Metal, wood, and acrylic are common materials to make footwear displays, we can make displays in these materials.
The global footwear market size was estimated at USD 387.74 billion in 2022 and is expected to grow at a compound annual growth rate (CAGR) of 4.3% from 2023 to 2030. Today, we are going to share with you one more footwear display stand we made for Rime which is used well in China Resources, a famous company that has more than 72 years of experience. This display stand is also can work well for big supermarkets and brand retail stores by changing the graphic and brand logo.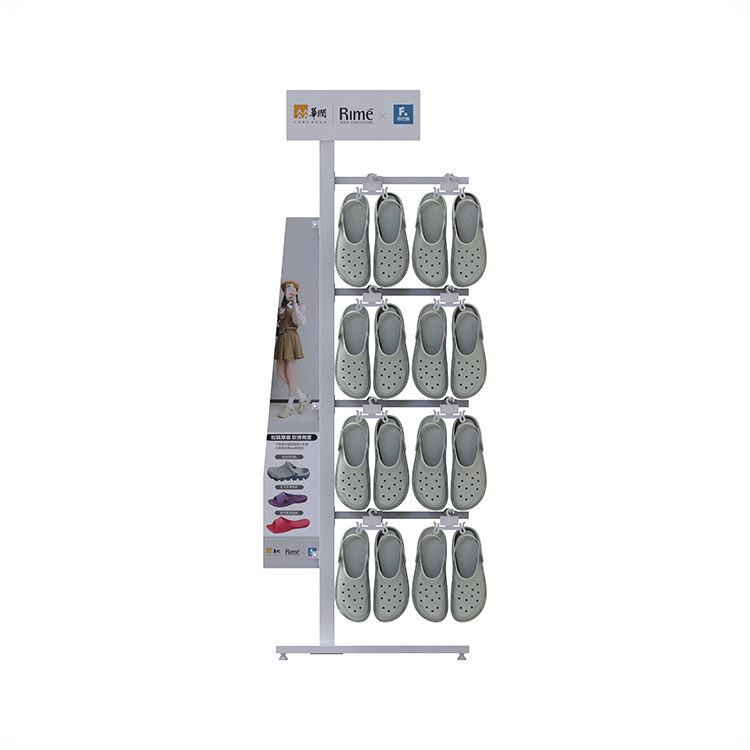 What are the features of this footwear display stand?
1. This footwear display stand is functional. It is a double-sided display stand that can be used in many different retail environments, brand stores, showrooms, shopping malls, supermarkets, and chain stores. 2. It is a nice design and has a long lifetime. It is designed in combined wood and metal material to reach the best effect. Wood and metal are both strong materials, this footwear display stand has a long lifetime. 3. Meet different display needs. With slats and pegs, this shoe rack can be showcased in different ways.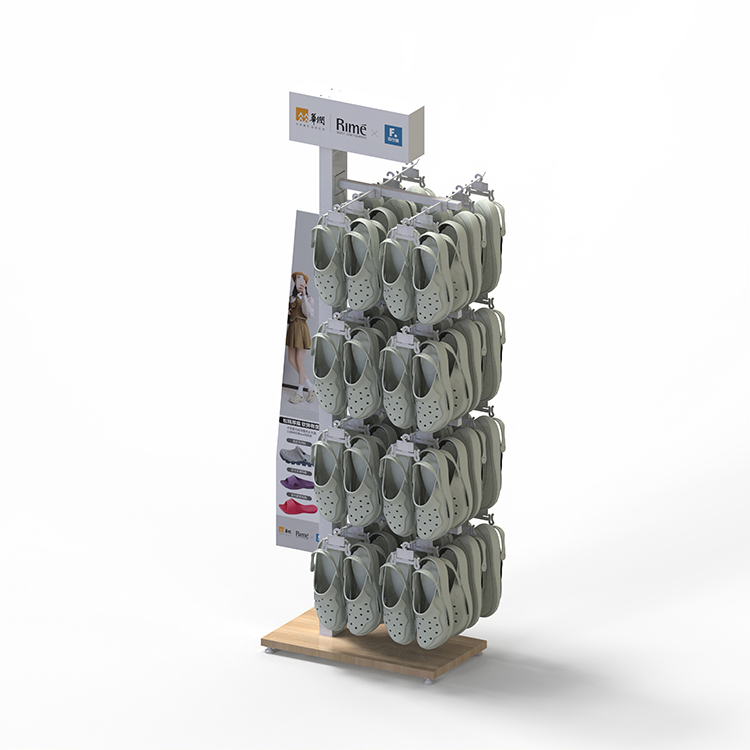 4. Brand merchandising. Custom full-length graphics on the sides, which is visually attractive. The head logo is also increasing brand awareness. 5. There are 4 adjustable feet under the wood base, which makes the display stand stable. 6. It is in white color, which is neat and makes the brand logo outstanding. 7. Kncok down design with a small packing. It can be knocked down to a flat carton and be assembled within 5 minutes. Below is a photo of the footwear display stand that works in a showroom.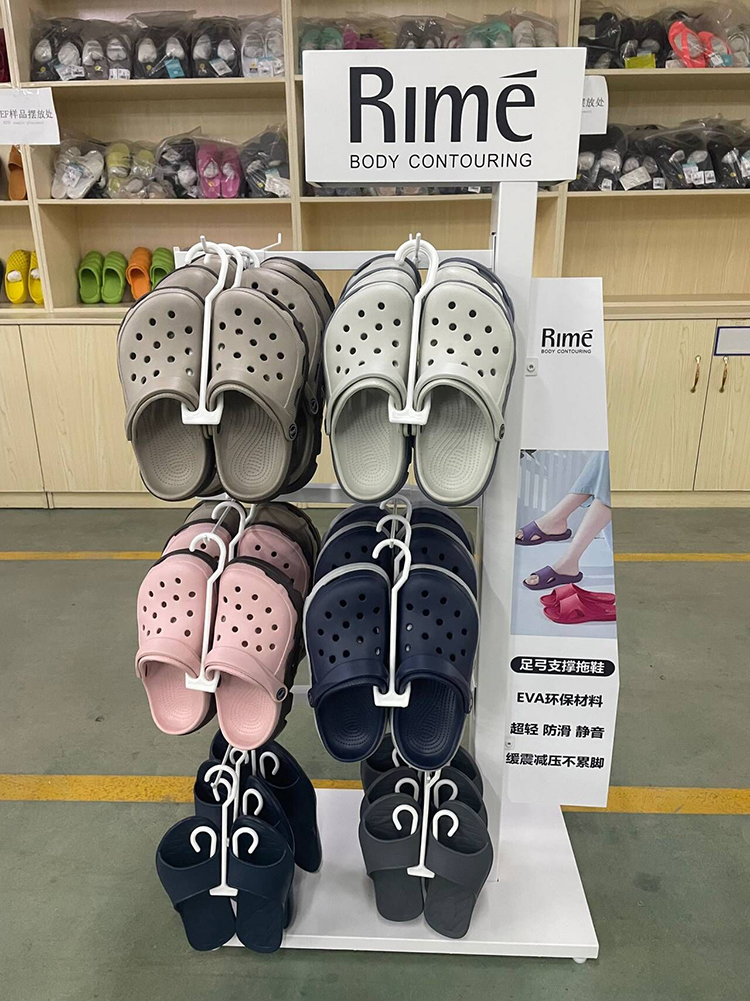 All displays we make are customized to fit your brand needs and showcase your products' features. You can change the design to fit your products. Logo, size, design, material, color and more to fit your brand and needs.
How to make your brand logo footwear display stand?
Below is the normal process of making a custom display, it works for your brand footwear display stand too.
Step 1. Understand your display needs. If you share with us your display ideas with a photo, drawing, or reference design, we will discuss them with you for more details and design for you. No matter whether you need free-standing displays and countertop displays, or wall displays, we can craft them out for you.
Step 2. Design and drawings. Before we design and provide renderings and drawings to you, we need to know your product specifications and how many you like to display, if you can ship us samples, it will be more helpful. You also can make some changes or approve the design before we give you a quotation. Below is the 3D drawing of the footwear display stand.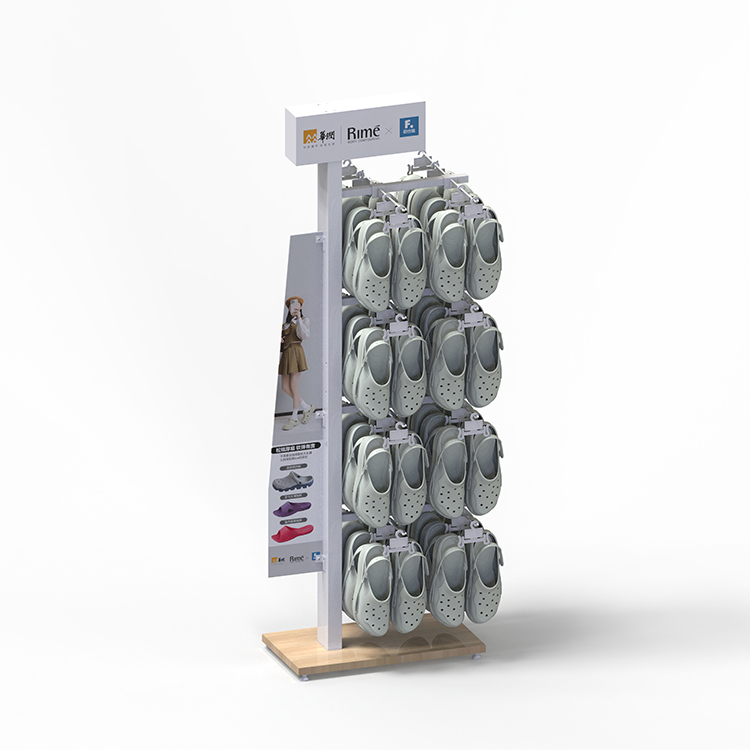 Step 3. Make a sample. A sample is very important, it decides the details for mass production. After you approve the design and price and place an order, we will make a sample for you. We will use the right material and spend 7-10 days finishing the sample. And we will take HD photos and videos before we ship the sample out to you. Our aim is to make a display rack to increase your brand influence and sales.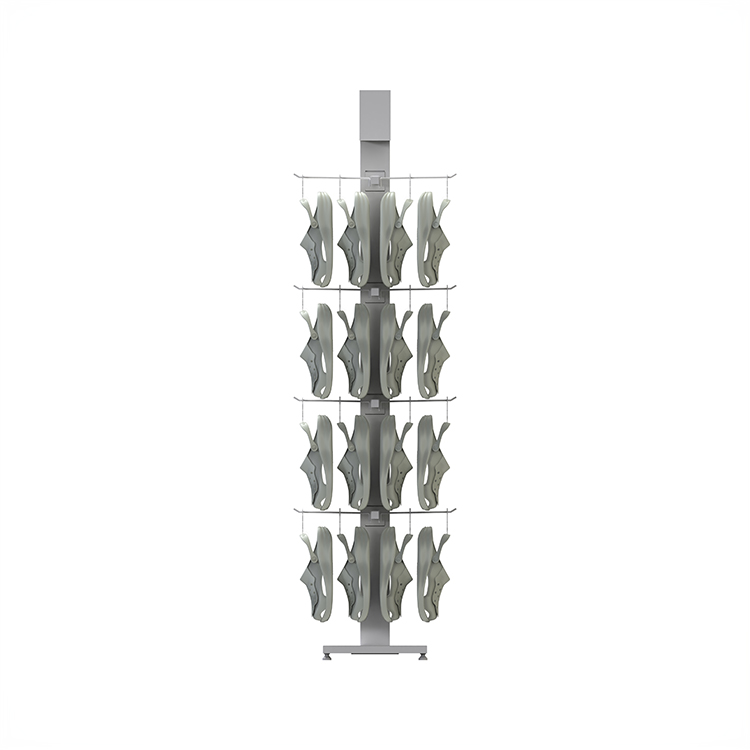 Step 4. Mass production. After you approve the sample, mass production will be followed. When mass production is finished, we will assemble and check everything, and take photos and videos too. We also will design a package solution to make the best use of a carton and keep your display racks safe. During this process, our QA team will control all details and our project manager will follow up and update regularly.
Step 5. Safety package and container layout. We will give you a container layout since the package design is settled. To pack safely, we will use foam or strips even protect corners, and pallets according to the material and design of your display stand. A container layout is to make the best use of a container, it also saves shipping costs if you order a container. Detailed assembly instructions will be within the carton.
Step 6. Arrange shipment and provide after-sales service. We can cooperate with your forwarder or find a forwarder for you. You can compare these shipping costs before you make a decision. We come to after-sales service after delivery.
If you have any questions or want to try a custom display stand sample, please feel free to contact us now. We will do our best to provide you with satisfied service and quality displays to meet your needs. Here are other displays for your reference which may help you get an idea to make your brand footwear display stand.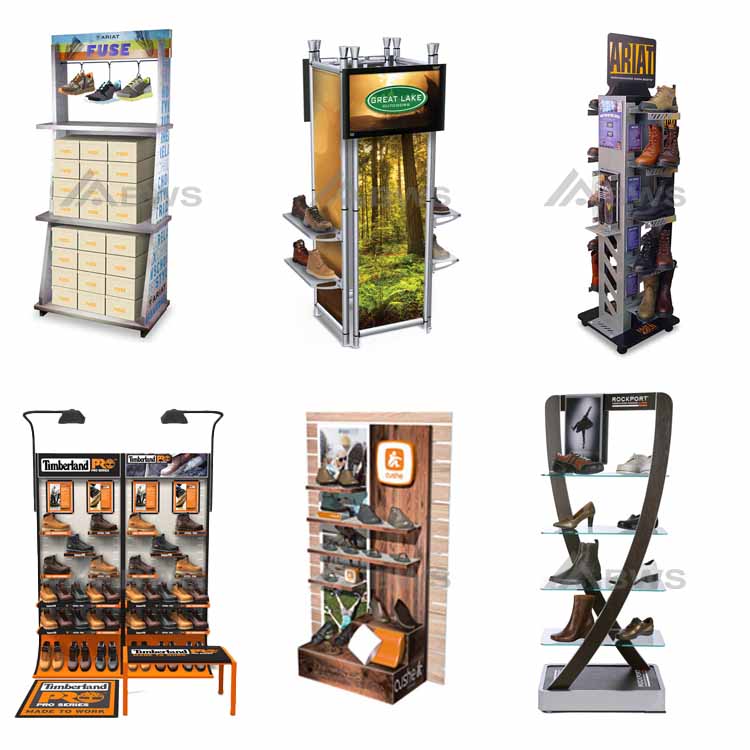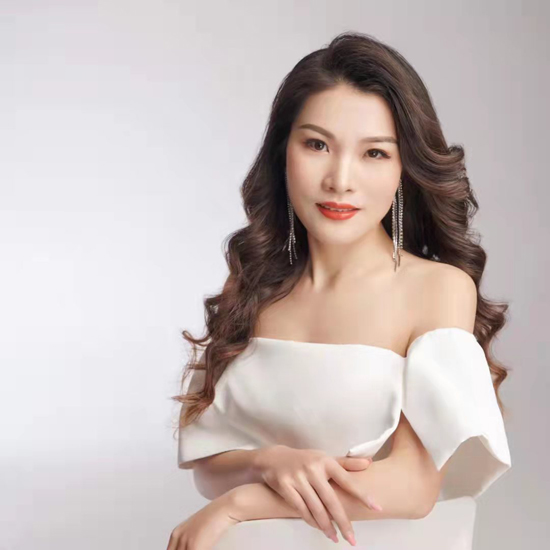 jessie huang
Love what we do and do what we love! Enjoy life, enjoy working in BWS DISPLAYS.