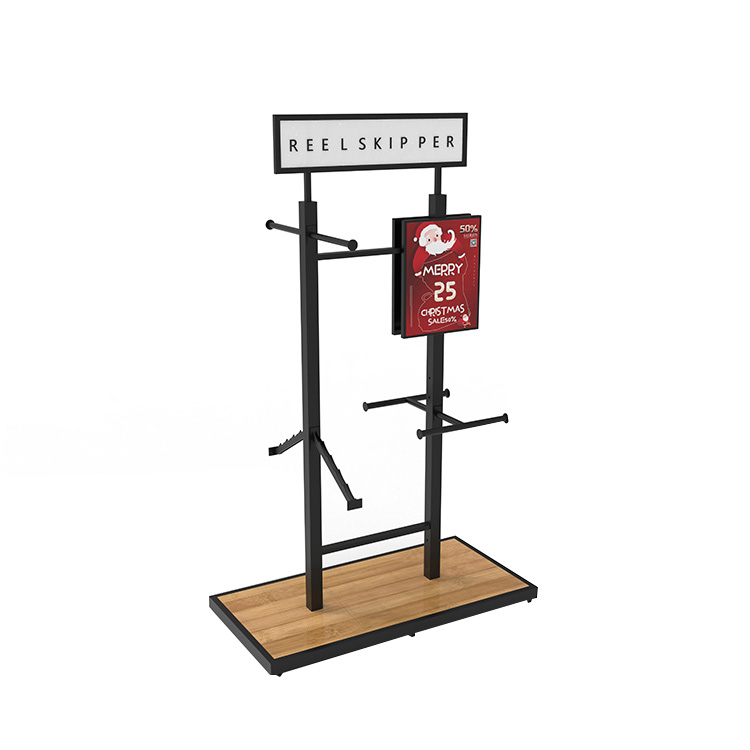 Custom Clothing Store Display Rack 4-way Strong Waterfall Floor Display
Order(MOQ):50
Payment Terms:EXW, FOB Or CIF
Product Origin:China
Color:
Shipping Port:Shenzhen
Lead Time:30 Days
Service:Customization Service, Lifetime After-sales Service.
Custom clothing store display racks are useful tools for retail store merchandising. There are so many well-established brands and many more emerging brands in the apparel industry, each of which has a unique voice that needs to be incorporated into a POP display or store fixture. Our work in the resort and hospitality industry also bears testimony to the power of simplicity and reinforces the importance of creating a retail vibe that fits the brand.
Simple says more. In a world of continued product proliferation, excessive purchase choices, overly complex messaging, and technology-enabled shopper distraction, those in charge of retail store design and development would be well served to take a step back and think about how to simplify the retail experience.
From sportswear to business attire, discount to luxury, many different categories and segments make up the apparel market. Many of these categories are worth billions of dollars in their own right. In 2022, the revenue of the global apparel market reached 1.5 trillion U.S. dollars, and the industry is forecast to show positive growth. Revenue was estimated to rise to almost 2 trillion dollars by 2027. Today, we are going to share a clothing store display rack, which is simple in design and showcases more.
What are the features of this clothing store display rack?
It is a similar design as we shared before. This custom clothing store display rack is designed for fashion clothes stores which creates brand recognition with a custom brand logo header. It can display a variety of clothes, underwear, pants, shirts, dresses, and more in your stores. Made of metal tubes and sustainable wood, the clothing store display rack is sturdy and stable. With metal straight arms on 2 sides, so you can hang different clothes on 2 sides. The metal tube with slat, so the faucet can be detached and adjusted to meet different display needs.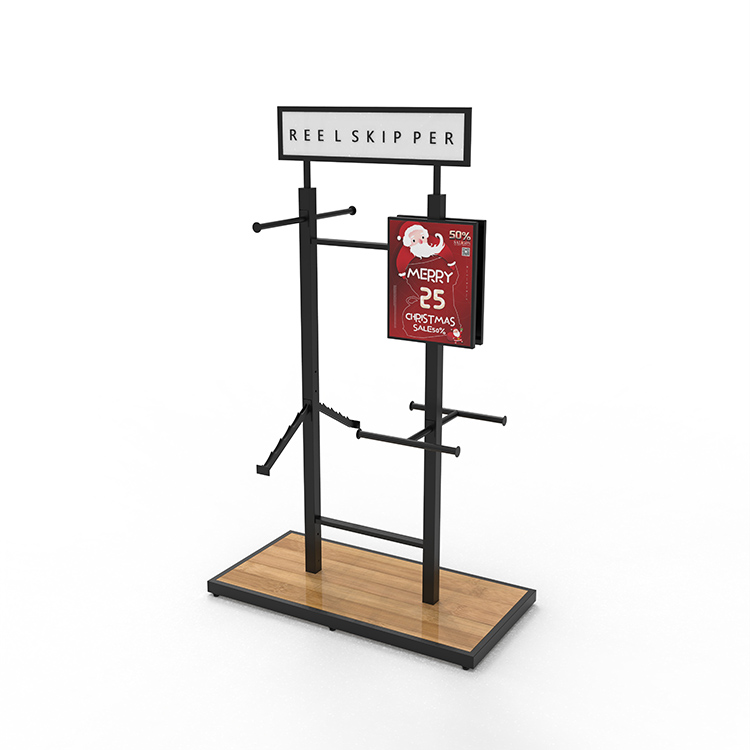 The header with a metal frame, while the graphic is changeable. Besides, we designed a graphic holder on the front and backside, the graphic can show your brand culture. The assembly is simple even though it is a knock-down design.  You see, it is simple, but it is functional. If you need more information about this clothing store display rack or want to change the design, you can contact us at any time. As a factory of custom displays for more than 20 years, we can make any display fixtures you like.
How to make your brand clothing store display rack?
There are a host of factors that determine the most effective type of clothing display to use, including the required floor space availability, and breadth of product selection, what kind of clothing you are going to showcase, and how many you like to showcase at the same time. Below is the process of making the clothing store display racks.
To customize your brand logo and innovative clothing store display rack, we need to know your requirements first. What kind of display do you need, countertop or freestanding style? What material do you prefer, metal, wood, or acrylic? How much apparel do you want to display? How do you like to add our brand logo or graphics?
Secondly, we will provide you with rough drawings and 3D drawings so that you can check what it is like when your clothing is on after confirming your specific needs. If you need to change, we will update the drawing for you. Only after your approval and order, we will start to make a display sample for you.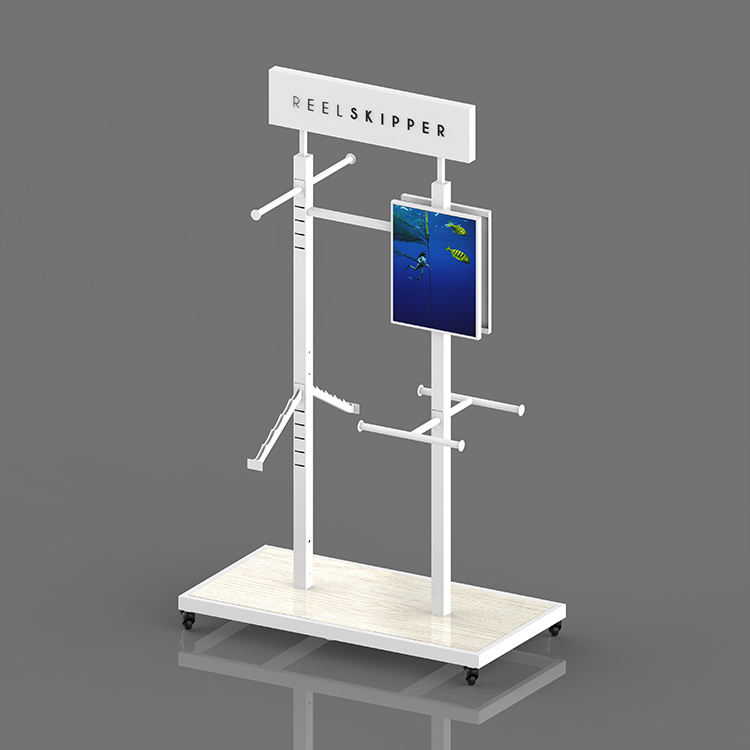 Thirdly, when the sample is finished, we will assemble and check the dimensions, and finishing effect and test the sample. Of course, we will take photos and videos for you. It takes around 7 days to finish the sample.
Fourthly, When this sample is approved, we will arrange mass production. We will control production quality according to the sample. When production is finished, we will check all details to make sure these display racks meet your needs. The mass production takes around 25-30 days.
Fifthly, safety packing. Normally, displays are packed in a flat package, and we provide assembly instructions in the carton. So it is easy for you to assemble them on your side. This clothing store display rack is knocked down into one carton.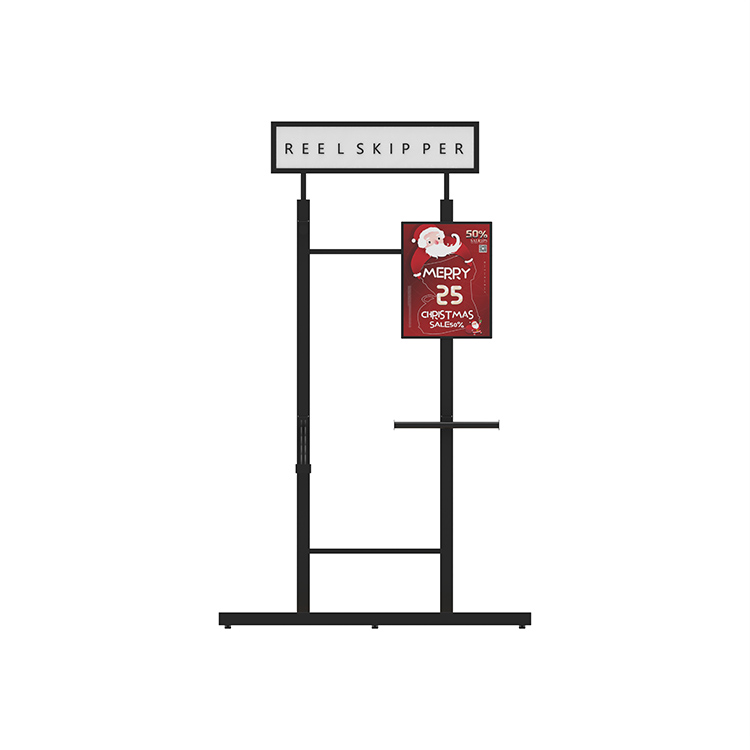 Last but not end, we will help you arrange the shipment and provide after-sales service. If you have any questions, we will give you the right solution within 48 hours.
If you need more designs for reference, feel free to contact us now. Here are 6 designs for your reference.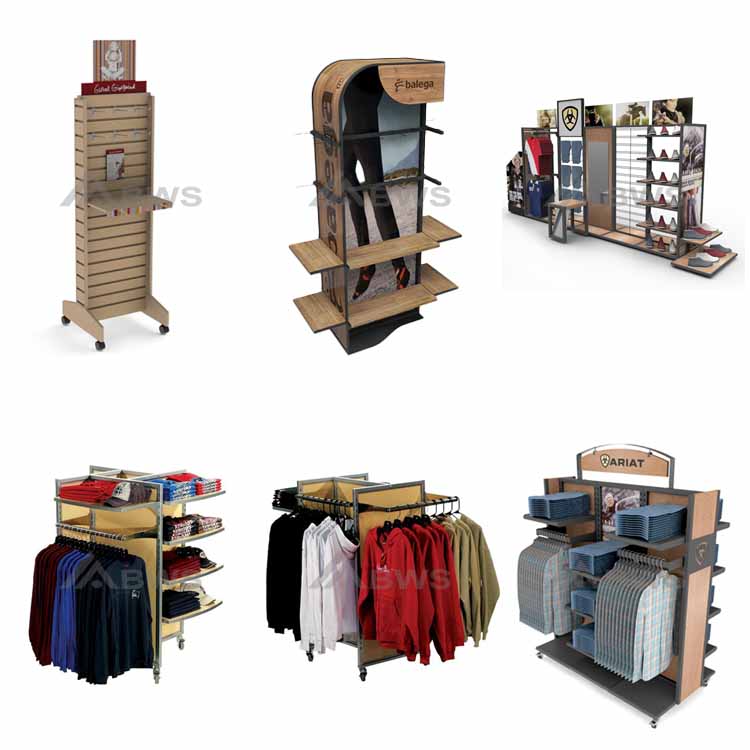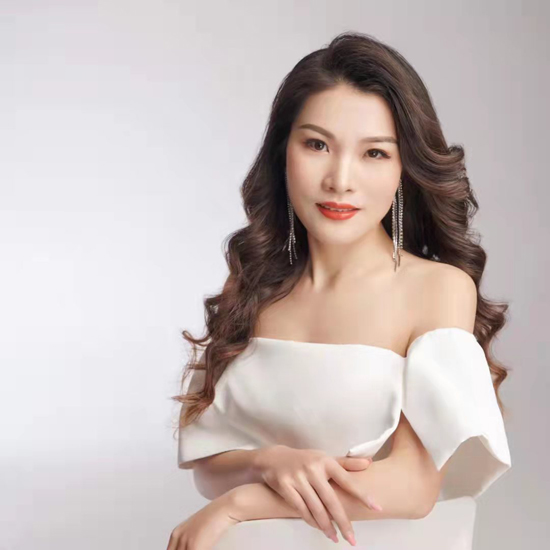 jessie huang
Love what we do and do what we love! Enjoy life, enjoy working in BWS DISPLAYS.