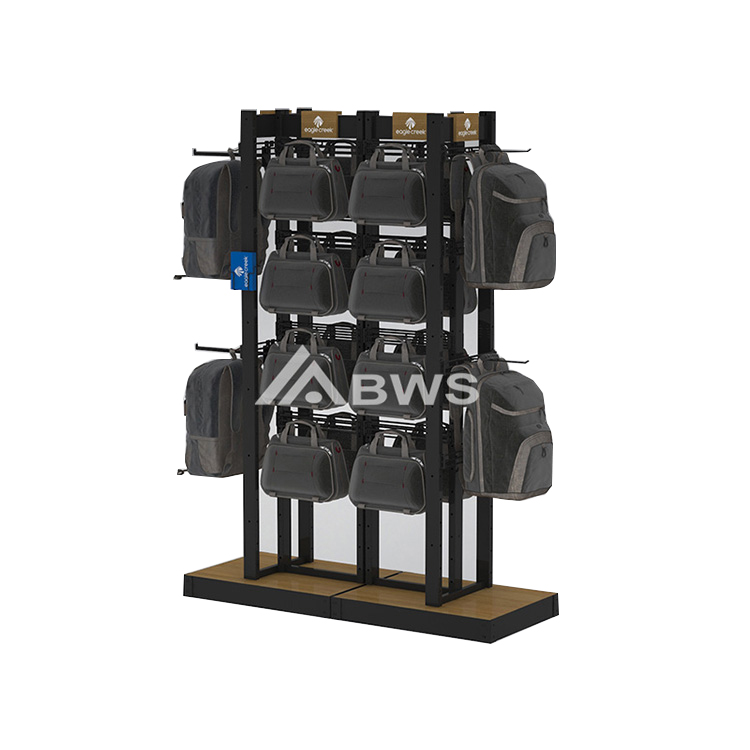 Inspiring 3-way Bag Display Rack Made of Wood And Metal
Order(MOQ):50
Payment Terms:EXW, FOB Or CIF
Product Origin:China
Color:Wood/Black
Shipping Port:Shenzhen
Lead Time:30 Days
Service:Customization Service, Lifetime After-sales Service.
How to display bags for sale?
A bag display rack is one of the effective ways to display your bags for sale at affordable costs. Of course, you can customize your brand bag display stands, handbag display stands, purse display stands, tote bag display stands etc. If you need more bag display ideas, you can contact us any time, we can give you the right display solutions as we are a professional factory of custom POP displays with more than 10 years of experience.
Today, we are sharing with you a 3-way bag display rack that is made for Eagle Creek,  maybe it will give you an idea of how to make your brand bag outstanding and win among competitors. The global handbag market is projected to grow from USD 49.63 billion in 2021 to USD 78.46 billion in 2028 at a CAGR of 6.7% in the 2021-2028 period.
The product is exhibiting a gradual market expansion as people are increasingly enticed by its stylish appeal, quality of materials, and elegant designs. It is popularly used for enriching the looks of the user while also acting as a useful storage unit. The thriving growth of the travel and tourism industry, leading to an upsurge in the need for the product, is likely to fuel the product's demand.
What are the features of this bag display rack?
This display rack is free-standing to hang different Eagle Creek bags. Eagle Creek is an invitation to discover the wonders of humanity and our planet. From city parks to exotic destinations, Eagle Creek takes pride in equipping you with versatile gear to take you beyond your fears and outside your comfort zone.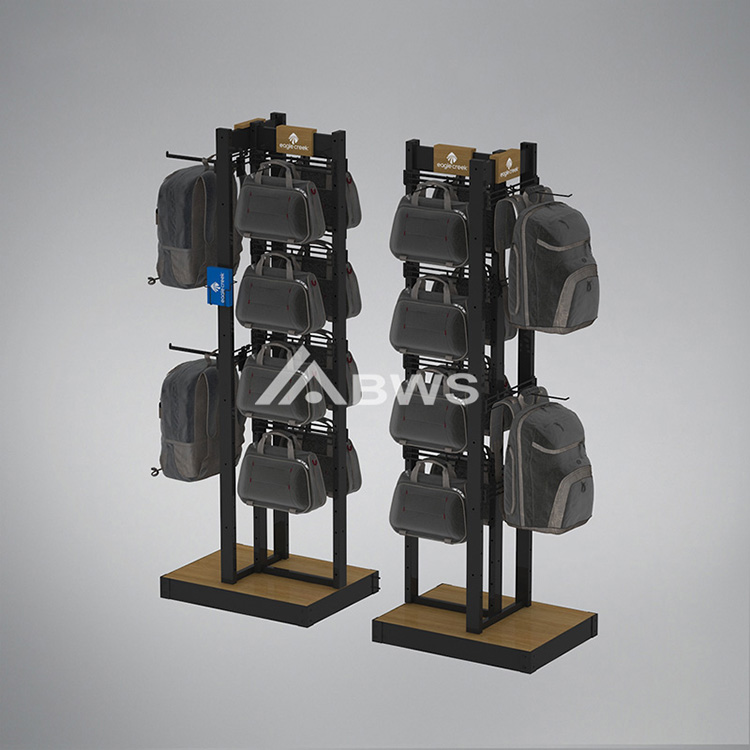 The first feature is multi-function because this bag display rack can showcase handbags, schoolbags, backpacks and more.  Secondly, it is versatile. It can be used separately and combined. When it is used by single, it can display bags on three sides. While it can showcase bags on 4 sides after combining two as one.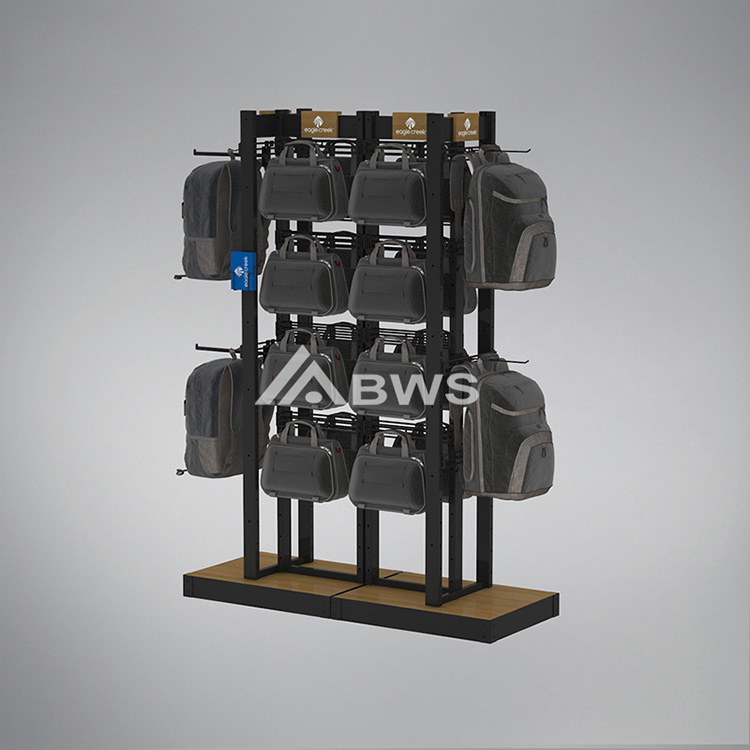 The third feature is a long lifetime. This bag display rack is made of metal and wood, and the metal tubes, grids and pegs are powder-coated black, which is a classic color while the wood logo is appealing. There is veneer on the metal base which gives a natural look. It also meets the brand culture of Eagle Creek. Fourthly, meet different display needs. All pegs are adjustable as there are many holes in the metal frame.
Fifthly, this bag display rack has a small packing as it is a knock-down design, this really saves shipping costs. But it is easy to assemble as we provide assembly instructions within the carton.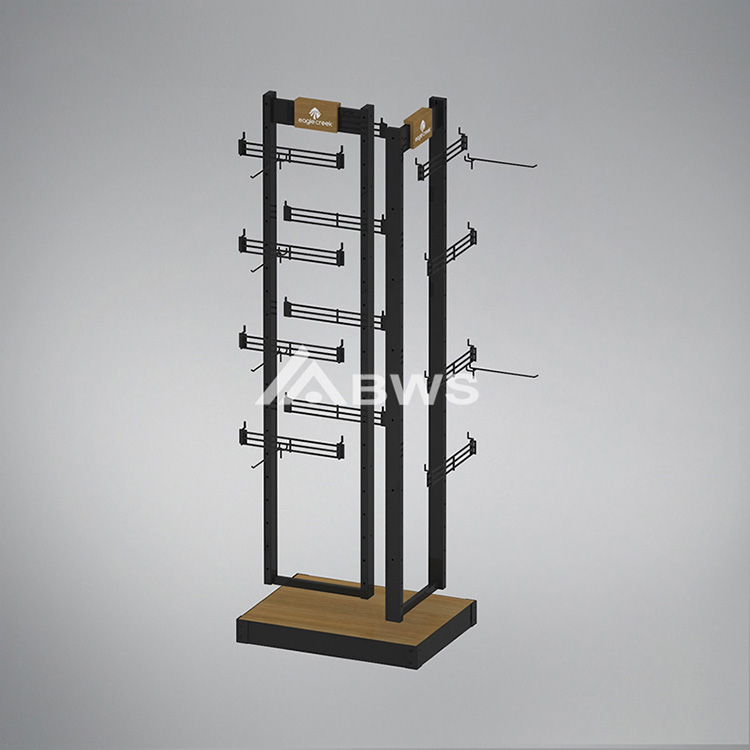 Above are the main features of this bag display rack, you can customize it according to your real display needs. We can make the display fit for you.
How to make a bag display rack?
First all of, it is concept design. You need to tell us what kind of bag display rack you want, a floor display or a countertop display, you have to tell us your bag specification and if you have a display idea, you can share it with us by sharing pictures, sketches, or drawings. You can send us samples also more information about your brand, marketing plan, and budget, these are helpful for us to customize and design for you.
We can use different materials such as metal, wood, and acrylic as well as mixed to make your brand bag display. If you need the display with an LCD player, led lights, or a theft system, we can add it for you too.
The second step is rendering. We will send you a 3D rendering and rough drawings with bags and without bags and a quote after you confirm the design we made for you. You can make some changes in design, size, color, material as well as finishing, graphics and more if you do not like it and we will update the design for you till we get your approval. Below is the rendering for this bag display rack.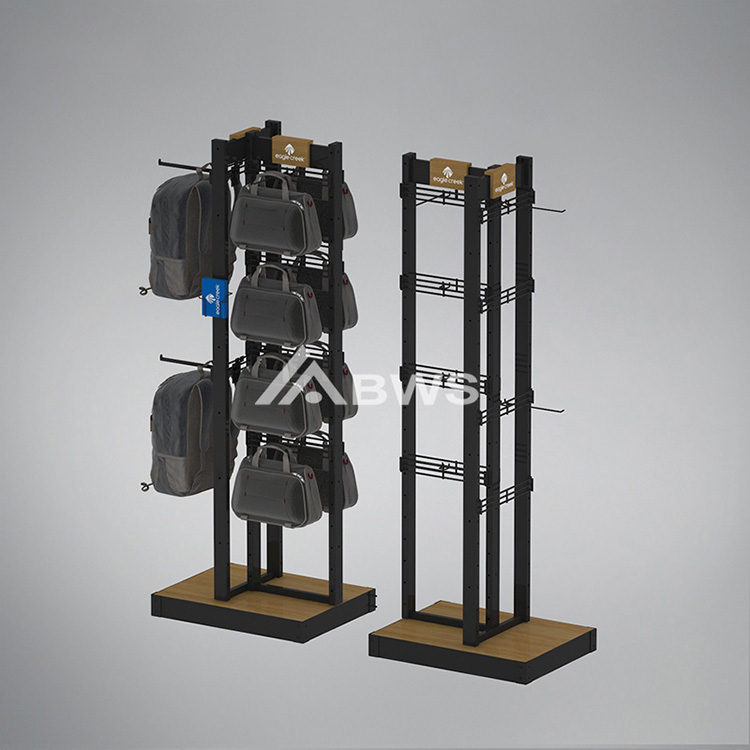 The third is making a sample. We will make a sample for you after you confirm the design and place an order. You can test functions, check appearances, measure sizes, check packing safety, and more details. We will send you photos, and videos before we ship the sample to you. It takes around 7-10 days to make the sample after sample costs are paid.
When you approve the sample and price and pay a deposit for mass production, we come to the fourth step, production. We have a project manager to follow up on your project from the beginning to delivery. And our QC teams check the quality all the way. We provide you with photos and videos, especially for the important steps and processes. We inspect all the details before packing, such as measuring dimensions, checking finishing effects and function and more.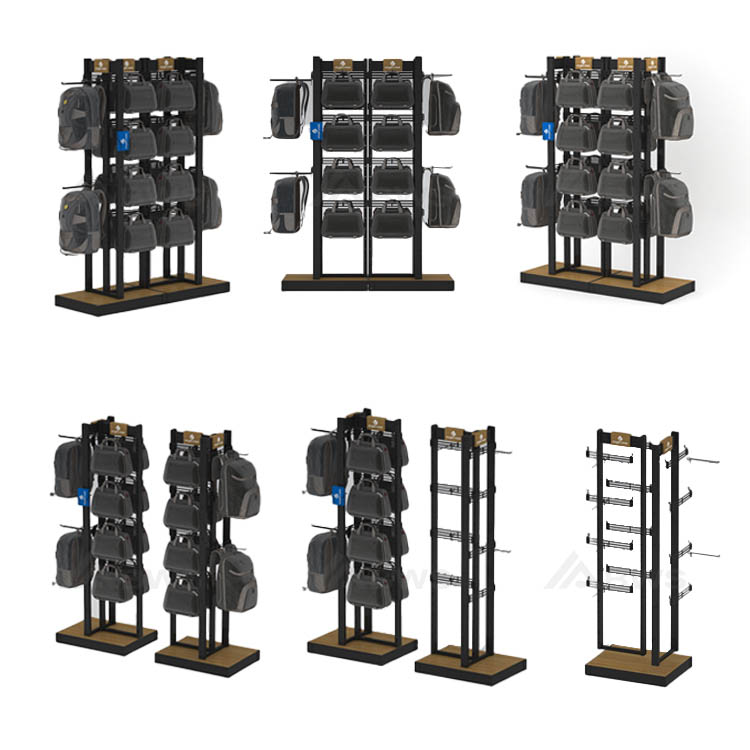 And then is assembling and packing. We assemble them to check everything before packing. And we print out the assembling instructions and put them into the carton during the packaging process. We always use belts or strips to fasten the pallet if you need pallets.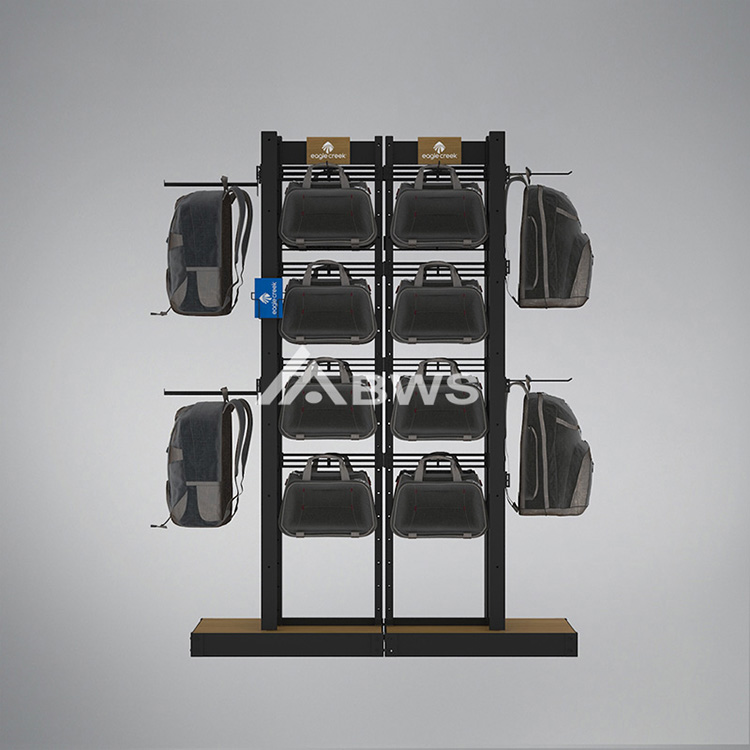 The last is arranging shipment and after-sales service. Making full use of the container is important, we provide container layout before shipment. We also offer packing lists including quantity, gross weight, and net weight for custom clearance. We want to have a long-term and win-win cooperation. If you have any questions or problems, we will solve them in time.
Our aim is to help you sell and make you satisfied. All the metal displays, wood displays, acrylic displays or mixed material displays are made in-house, and we will deliver on time. Here are 4 of what we have made for your reference.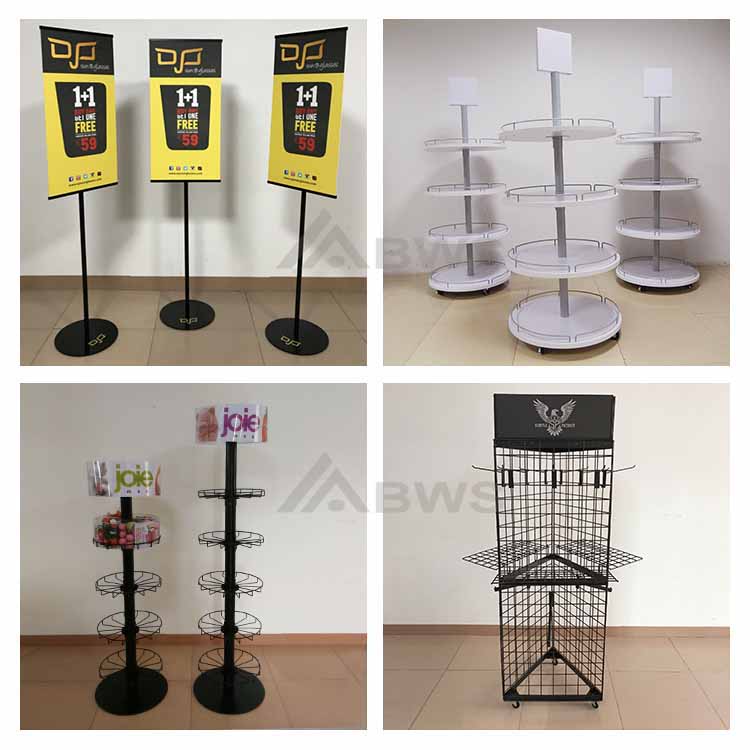 Do you have other bag retail display designs for reference?
Below are 6 bag display rack designs for your reference. If you need more designs or want to try a sample first, contact us any time. We will be glad to work for you.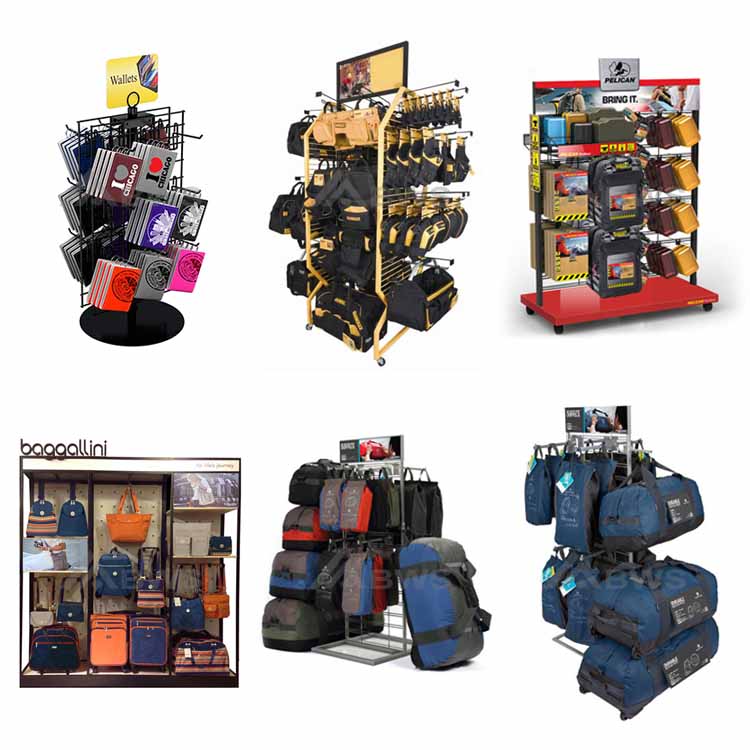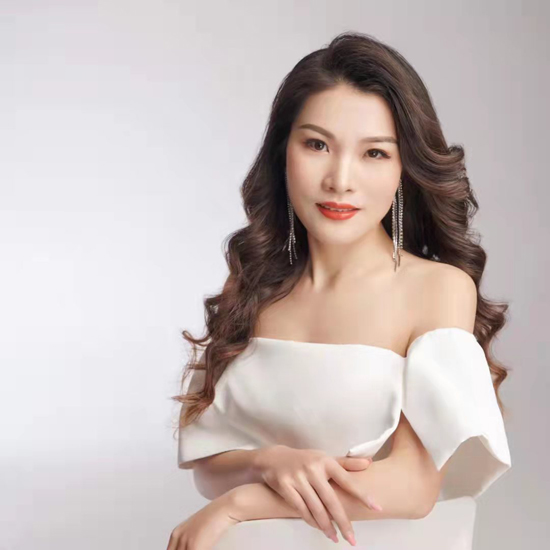 jessie huang
Love what we do and do what we love! Enjoy life, enjoy working in BWS DISPLAYS.