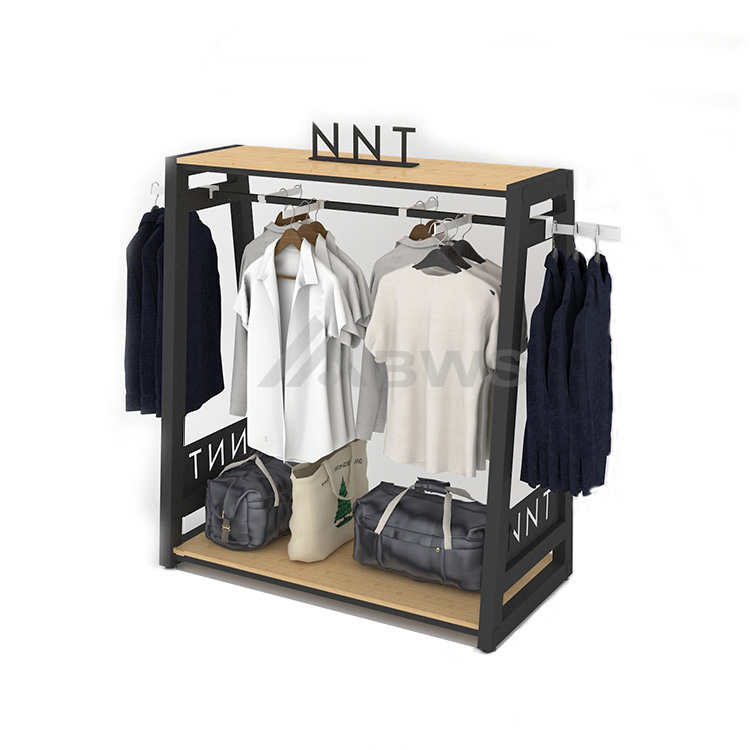 Recommend Clothing Shop Display Furniture Clothing Rack With 6 Hooks
Order(MOQ):50
Payment Terms:EXW, FOB Or CIF
Product Origin:China
Color:Wood, black
Shipping Port:Shenzhen
Lead Time:30 Days
Service:Customization Service, Lifetime After-sales Service.
How to display clothing in shops?
Here is one of the recommended clothing shop display furniture clothing racks that will help you display clothing in stores. There are other creative ways to display your clothing. Below are some tips.
1. Use wall space. You can add shelves, hooks, and wall racks to make use of wall space, but not clutter or cram every inch of wall space, as this can be overwhelming for the customer, and in turn, makes it particularly difficult to shop. But you can add some graphics and brand logos on the shelves, hooks, or racks to impress shoppers.
2. Showcase outfits on mannequins and custom displays. Mannequins are a great way to display outfits and give customers a holistic view of how the clothing will look on. But they need space, you can display the most popular outfits (each style one suit) on mannequins, and place others on custom displays which are with brand logo and graphics, which will create a positive shopping experience for shoppers.
3. Stick to a theme. You have different styles of clothing, and we are sure that you'll want the display and merchandising to blend perfectly and be in keeping with your brand. You can create a theme for different styles, for example, using silver color clothing display racks, metal clothes hangers for sportswear, while using wood color display fixtures for leisure clothing.
Of course, you can have other ways to display your clothing in stores, but the aim is to make your clothing get more attention from shoppers and increase the likelihood of buying.
Today we share with you a clothing shop display furniture clothing rack that creates the right flow for NNT, which is known for supporting corporate and health apparel for some of Australia's largest brands. NNT Uniforms is part of Workwear Group, parent to two of Australia's most respected industrial workwear brands in King Gee and Hard Yakka, as well as Workwear Group Uniforms.
What are the features of this clothing shop display furniture?
This clothing shop display furniture is a free-standing display stand that is made of wood and metal. The top and base shelves are made of wood, while the frames are made of metal tubes, so do the hooks. The hooks are detachable to the metal frame which can hang and show garments on 4 sides. The top shelf is designed with a glorifier for the brand logo NNT, which stands for FIT FOR THE FRONTLINE. Besides, there is a laser-cut brand logo on two sides. And the base shelf can display other products like bags, shoes, and more.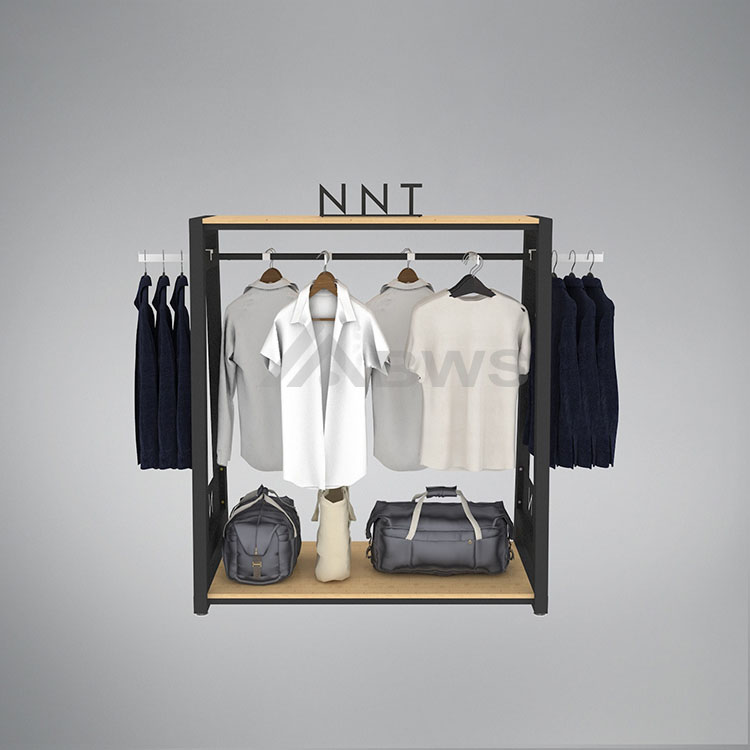 To meet the brand culture and the uniforms, the finishing color of the metal parts is mat black, and the wood is clear panting, which gives a natural and comfortable feeling to shoppers. The overall size is 1834*700*1645mm, and the package size is 1545*745*275mm. In order to save shipping costs, we designed this clothing shop display furniture to be knock-down style. But you do not need to worry about the assembling as we designed the instruction with the package of the clothing rack too.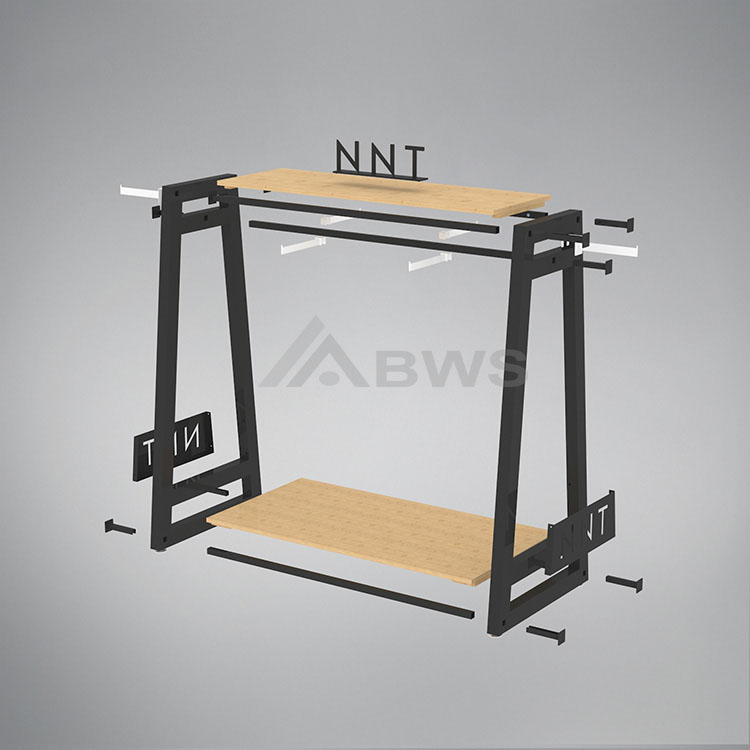 How to make clothing shop display furniture?
When you come to BWS, you will find it is easy to make your brand logo clothing shop display furniture. Firstly, we need to know your needs first. If you need help with display solutions, we can help you. We can send you reference designs and give you suggestions after getting your general idea.
Secondly, after we make it clear and know your exact needs, we will send you a rough drawing and 3D rendering to you. if you are satisfied with the design, we will move to a sample. If you need to modify the design, it is ok, we will update the design according to your change. You can decide all the details in size, material, finishing, logo location, etc. We can make the mixed material display to meet your needs which makes full use of the materials of wood, metal, acrylic, glass, PVC, and more.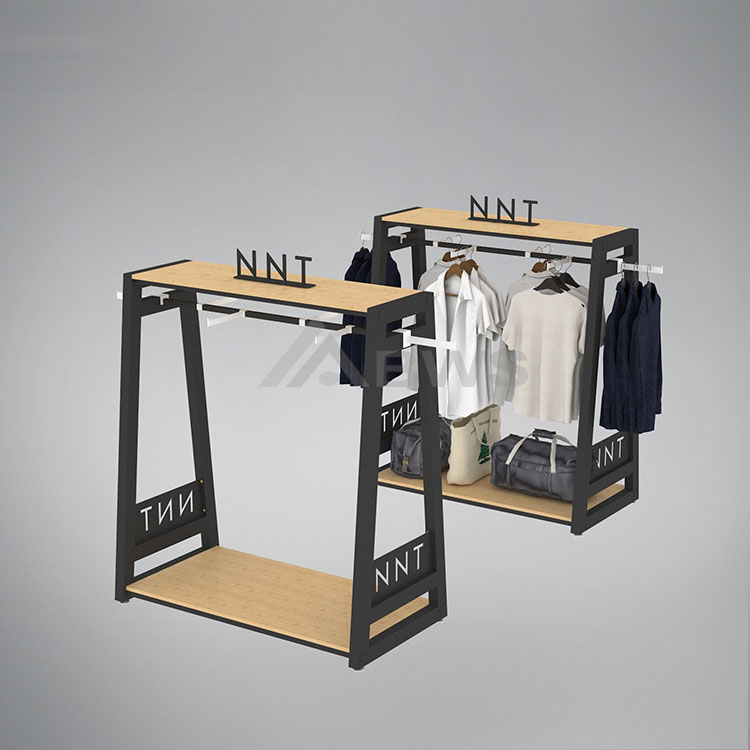 This is the rendering of the clothing shop display furniture with clothing and without clothing.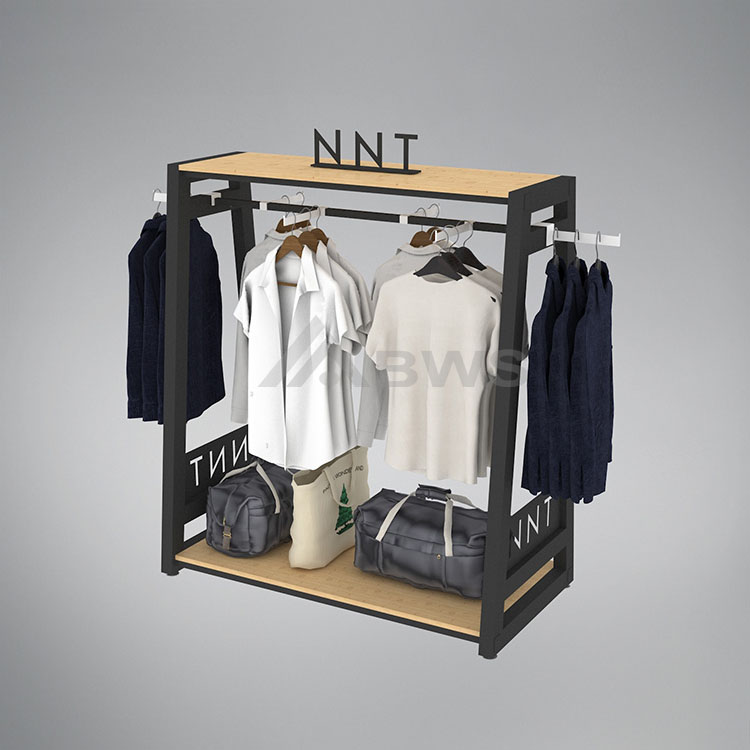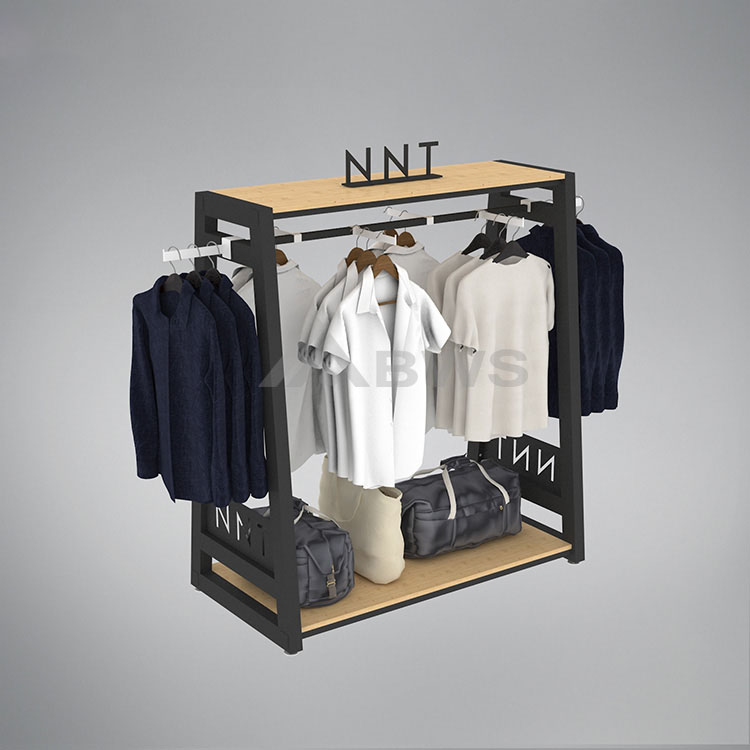 These two photos are what the clothing shop display furniture looks like from the sides.
Thirdly, when the sample is finished, We measure the dimensions, check the construction, stability, and finishing, to make sure everything is ok. And we will assemble and test the sample.  We take photos and videos, we will send them to you. You decide whether you need to ship the sample to you.
Fourthly, only the sample is approved, and we will arrange the production according to the data of the sample. And we will make a safety package and arrange shipment after final quality checking and assembling. A knock-down package saves packing costs and shipping costs, so we always design displays with knock-down construction for floor-standing displays.
Of course, we will follow up when the clothing shop display furniture arrived at your side. We provide one-stop service from consultant to after-sales.
Do you have other designs?
Yes, please find below designs which may give some ideas to make your brand clothing displays. If you do not find what you need, you can contact us now to get more designs or a display solution.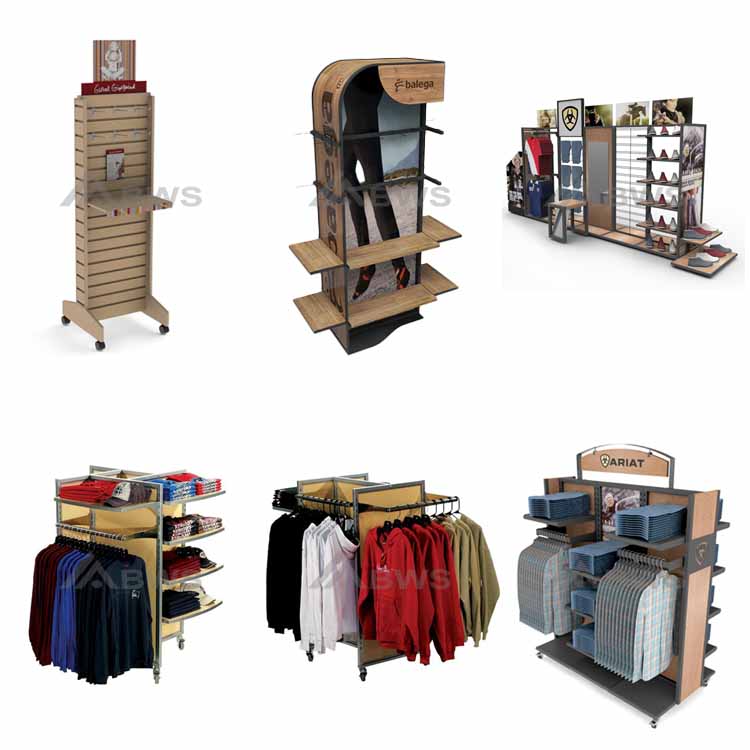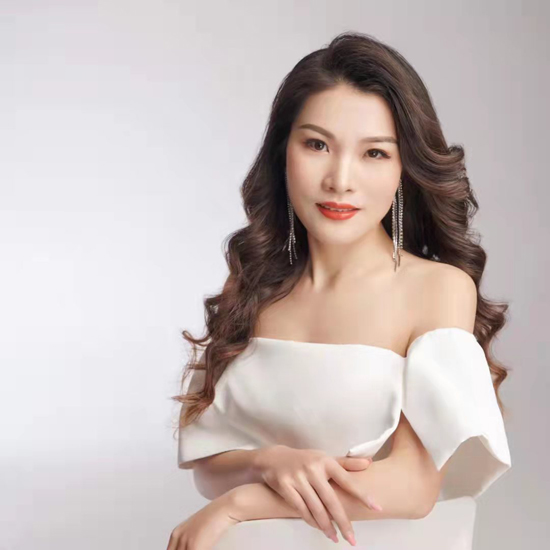 jessie huang
Love what we do and do what we love! Enjoy life, enjoy working in BWS DISPLAYS.