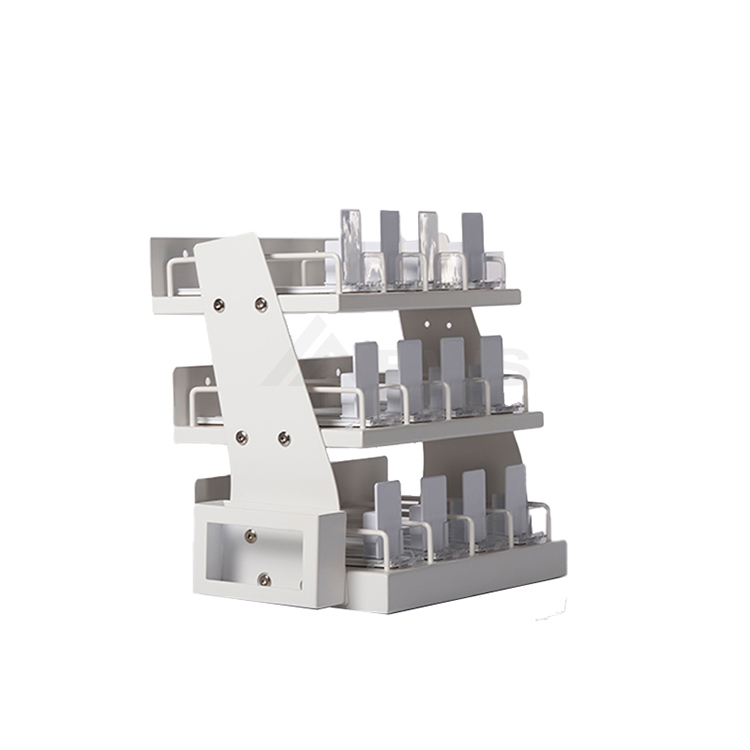 Steady White 3-tier Bullet Display Stand Metal With Pusher
Order(MOQ):50
Payment Terms:EXW, FOB Or CIF
Product Origin:China
Color:White
Shipping Port:Shenzhen
Lead Time:30 Days
Service:Customization Service, Lifetime After-sales Service.
A bullet display stand is a useful merchandising tool in hunting and sports products retail stores. The global hunting & shooting ammunition market size was valued at USD 1.18 billion in 2019 and is anticipated to reach USD 1.73 billion by 2027 at a CAGR of 4.8%.
Hunting & shooting ammunition or ammo market is extensively being driven by factors involving the increasing usage of the hunting or shooting guns for recreational sports, growing emphasis on the mandatory training & demonstration for the gun carriers, higher proliferation of bird-hunting practices, and gaming popularity of the shooting games in many international multi-sport events.
For those reasons, more bullets will be produced and they need to be displayed well in retail environments. Today, we are sharing with you a bullet display stand.
What are the features of this bullet display stand?
This bullet display stand is steady and half-automatic. It is an updated design from below black bullet display stand.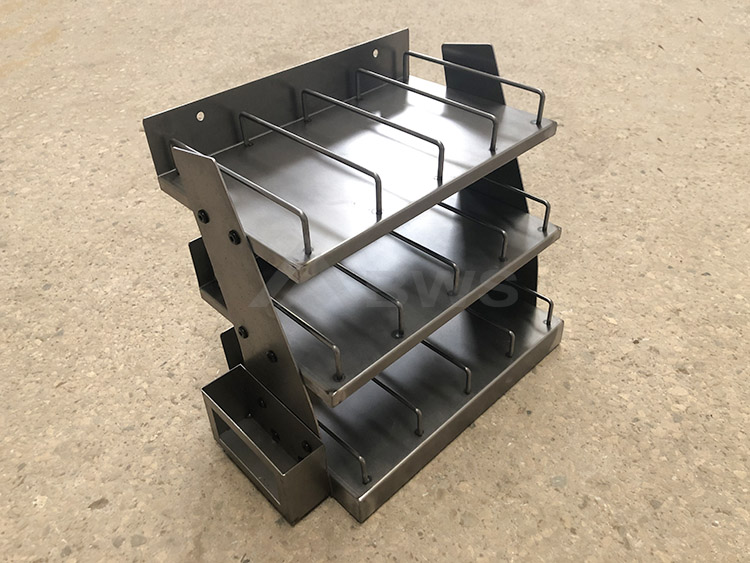 This new bullet display stand has below features.
First of all, it is steady. It is made of metal wire and metal sheet, and there are 4 rubber feet under the metal sheet base.
Secondly, it is half automatic. As you can see it is a countertop display stand in 3 layers, and 4 rows per layer, there are 12 pushers that can push the second bullet case to be the first after the first one is taken away.
Thirdly, knock-down design. This bullet display stand is assembled with 6 screws on each side. So the packing size is much smaller which saves a big amount of shipping costs.
Fourthly, with a brochure holder. The brochure holder is fixed to the right side by 2 screws. It can show more information about your bullets and brand histories.
Fifthly, detachable graphics. There are two holes on the top layer back panel which are for the custom graphics. It is also brand building.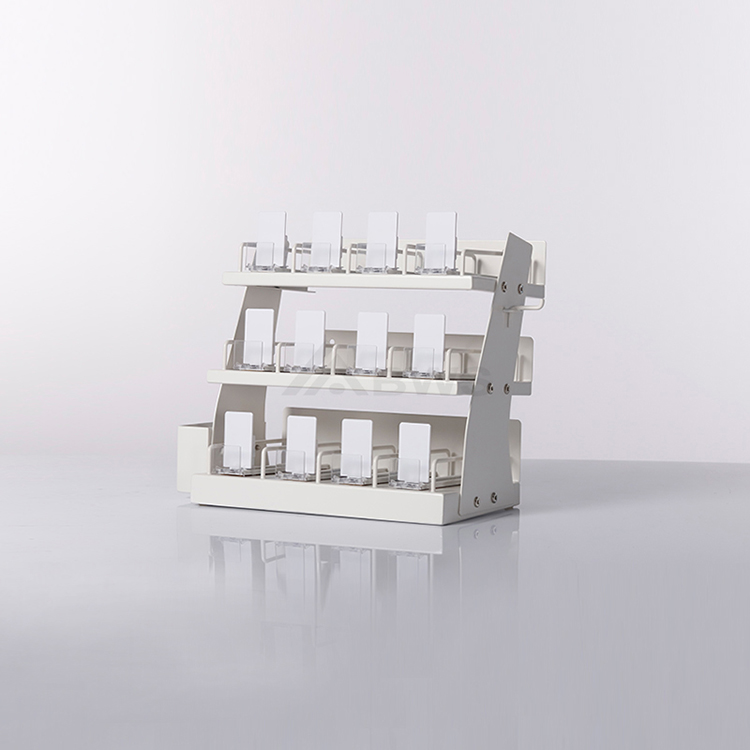 Of course, you can make some changes according to your display requirements. BWS Displays is a factory of custom displays, all our displays are made according to client's specific needs.
How to make your brand bullet display stand?
Below is the photo that shows the flow to make your brand bullet displays.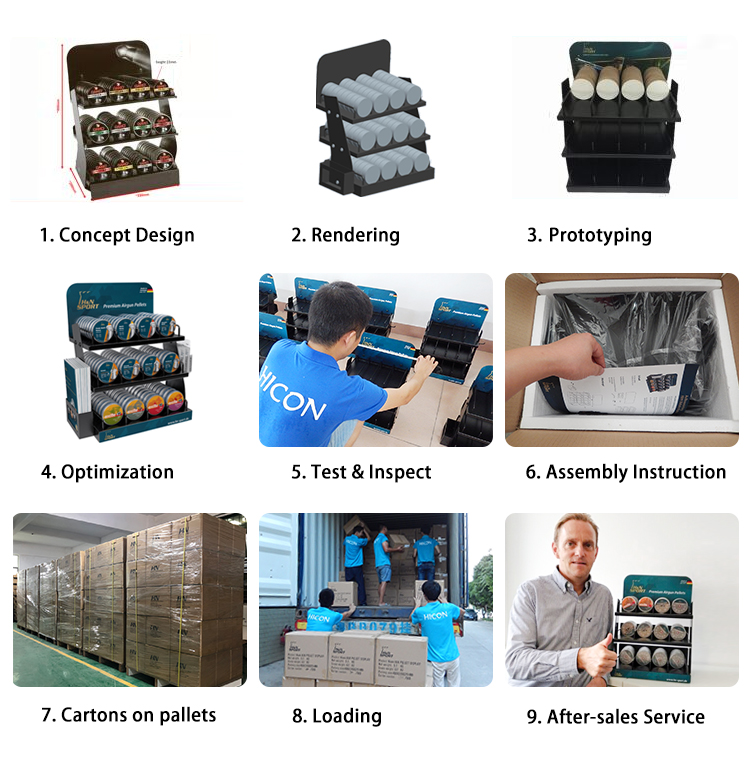 First all of, it is concept design. You need to tell us what kind of bullet display you want, you have to tell us your bullet package specification and if you have a display idea, you can share it with us by sharing pictures, sketches or drawings. You can send us pictures and provide details for your bullet package. More information about your brand, marketing plan, and budget is helpful for us to customize and design for you.
The second step is providing you with rendering. We will send you a 3D rendering and rough drawings and a quote after you confirm the design we made for you. You can make some changes in design, size, color, material as well as finishing, graphics and more if you do not like it and we will update the design for you till we get your approval.
The third is making a sample. We will make a sample for you after you confirm the design and place an order. You can test functions, check appearances, measure sizes, check packing safety, and more details. We will send you photos, and videos before we ship the sample to you. Below are more photos of the bullet display stand we are sharing.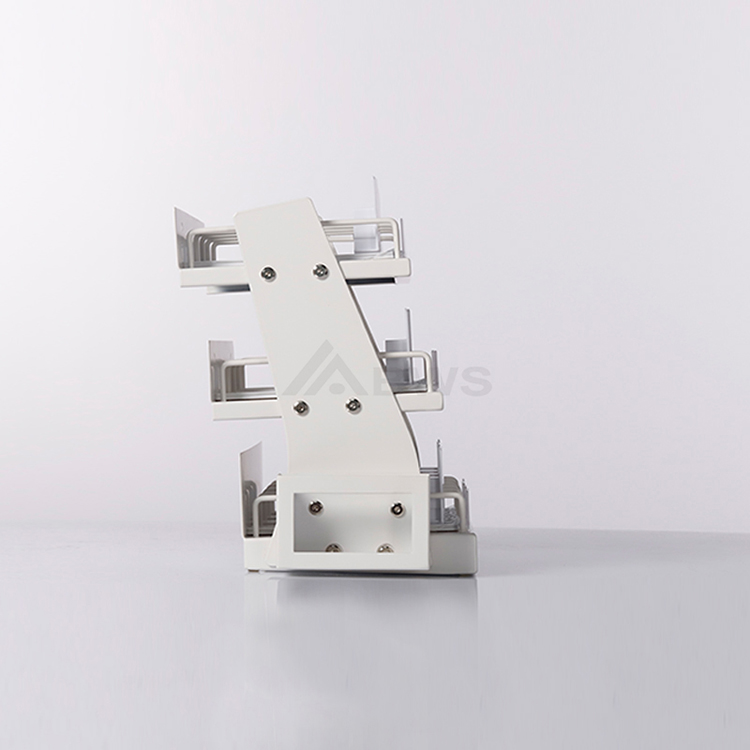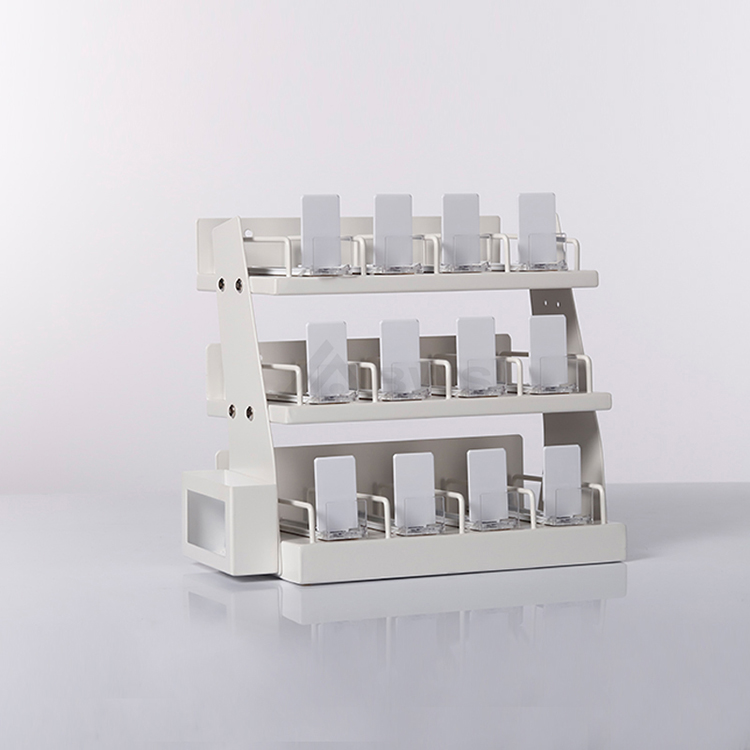 Fourthly, we can optimize the design if there are any defects. Our aim is to design and craft the display that makes you satisfied.
Fifthly,  when you approve the sample and price and pay the deposit, we will start mass production. We have a project manager to follow up on your project from the beginning to delivery. And our QC teams check the quality all the way. We provide you with photos and videos, especially for the important steps and processes. We inspect all the details before packing, such as measuring dimensions, checking finishing effects and function and more.
Sixthly, we print out the assembling instructions and put them into the carton during the packaging process.
The seventh step is safe packing. We always use belts or strips to fasten the pallet if you need pallets.
The eighth is arranging shipment if you need our help. Making full use of the container is important, we provide container solutions before shipment. We also offer packing lists including quantity, gross weight, and net weight for custom clearance.
The last step is after-sales service. We want to have a long-term and win-win cooperation. If you have any questions or problems, we will solve them in time.
Do you have any other designs for reference?
We make more than bullet cartridge displays, but also other sports product displays and many other displays, such as caps displays, clothing displays, socks displays, sunglasses displays, food displays and more others. We make custom displays in different materials, as we have metal workshops, wood workshops, acrylic workshops and long-term suppliers of accessories such as LED, LCD Player, PVC, EVA and more. Below are 4 displays we made for different industries.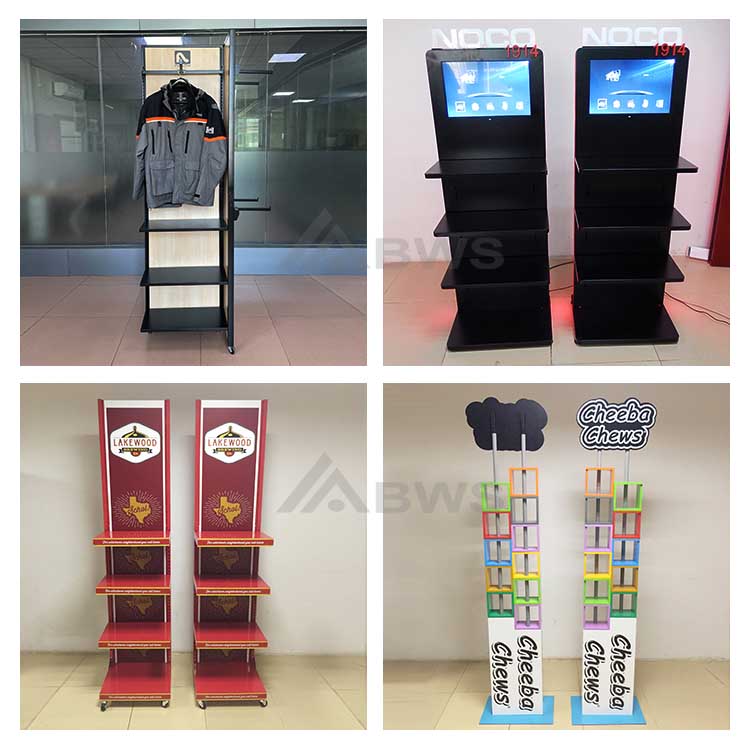 If you try your next project with us, you will be happy as they do.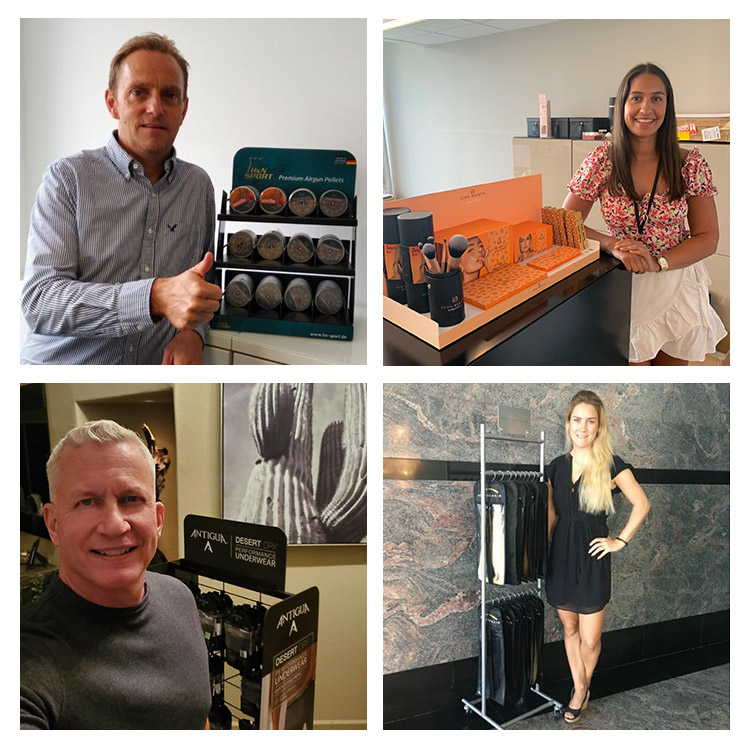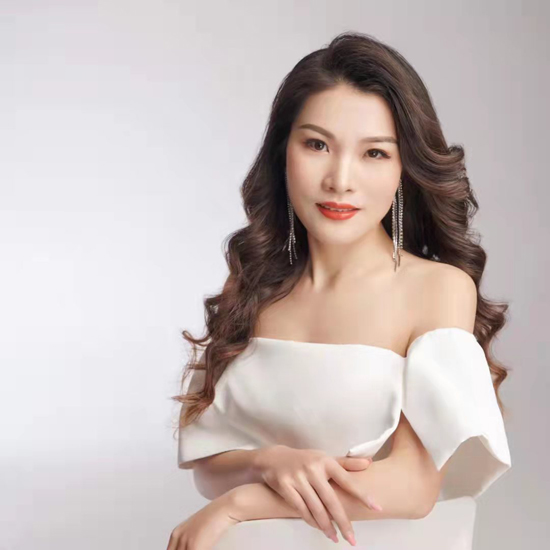 jessie huang
Love what we do and do what we love! Enjoy life, enjoy working in BWS DISPLAYS.