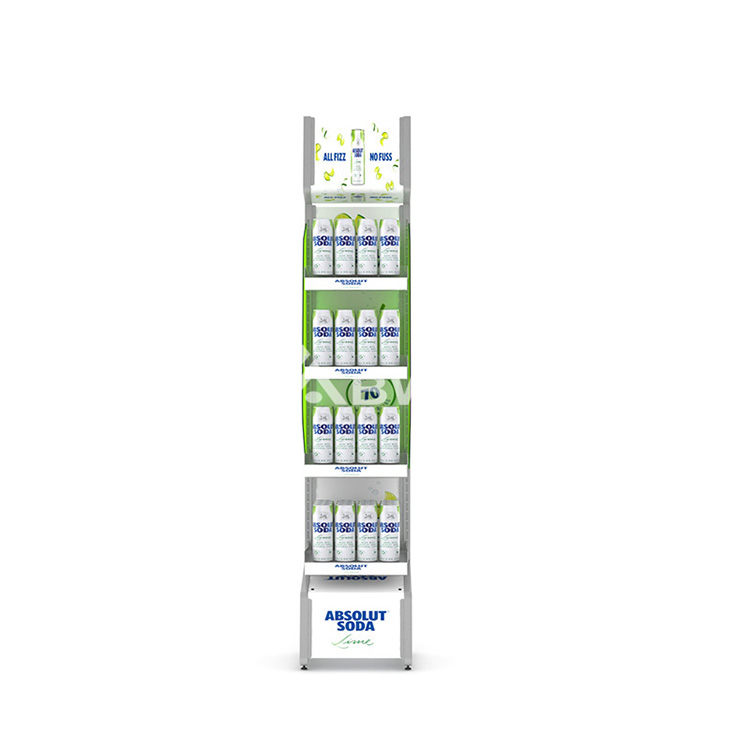 4-tier Retail Wine Display Racks Innovative Commercial Wine Display Idea
Order(MOQ):50
Payment Terms:EXW, FOB Or CIF
Product Origin:China
Color:Gray, White
Shipping Port:Shenzhen
Lead Time:30 Days
Service:Customization Service, Lifetime After-sales Service.
How do you display wine retail?
Retail Wine display racks keep your bottles in order and display your stock easily. Sign holders, display towers, and price tag holders can easily be affixed to retail wine display racks, and rolling wine display stands make it easy to re-organize your place of business. Besides, retail wine display racks present your wine bottles in a captivating presentation that makes finding specific bottles and pricing easy and browsing your store a pleasure.
How to choose retail wine display racks?
Metal, wood and acrylic are all popular materials for crafting commercial wine display racks. You can refer following to choose a right material for your wine and beverages.
Wooden retail wine displays have a traditional appeal and are timeless and refined, and wooden retail wine racks are beautiful. They are on-trend, high-quality solutions for wine storage. We make custom wine display racks in pine, oak, as well as other wood species.
Metal retail wine display racks are innovative and can catch attention with a custom brand logo. Wire retail wine racks are an affordable solution for high-quality wine storage. There are many colors available for metal wire display racks, you can choose a black powder coat finish for a professional look or customize to other colors to make a difference.
Acrylic display racks are always attractive, especially for countertop displays with LED lighting.
How do retail wine displays increase efficiency?
Custom wine displays are designed according to your specific needs and brand culture, which not only increase sales, but also help your team keep on top of the stock, keep your store or venue looking pristine, and keep bottles organized. For busy stores with changing layouts, retail wine display racks that are easy to label and move are a better choice. To keep specialist stores looking as pristine as your high-end customers expect, wooden and metal wine display racks are a good choice. In one word, creative retail wine displays of various kinds increase efficiency.
Today, we are sharing with you a retail wine display rack which is for Absolut Soda.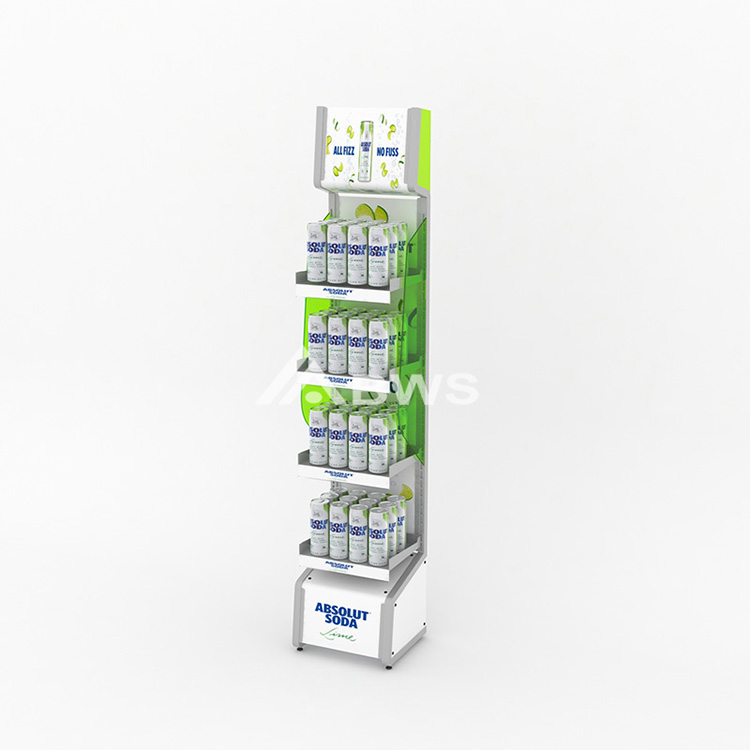 What are the features of this retail wine display rack?
It is a freestanding retail wine display rack in 4 layers. The frame is made of metal, there are 4 metal shelves with acrylic fencing that are adjustable. And two sides are made of die-cut light green plastic, which are decorating the display rack. And custom graphics are the header and back panel as well as the base. And there are brand logos on front of the metal shelves too. The base is also in a unique design, logo graphic increases brand awareness. Metal frames are powder-coated gray, a high-end color. While the base body is white.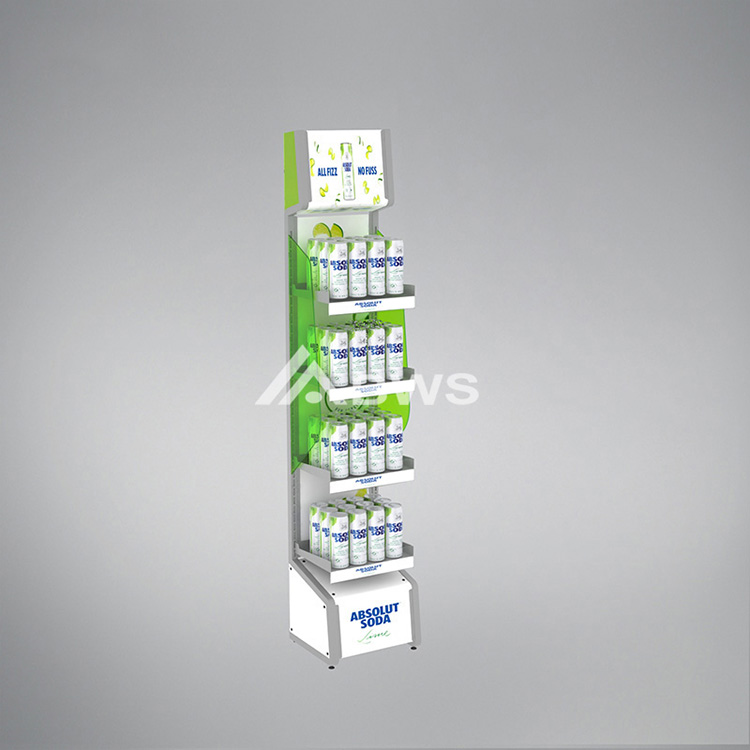 These retail wine display racks can display 12 bottles of Absolut Soda on every shelf, 48 bottles at the same time.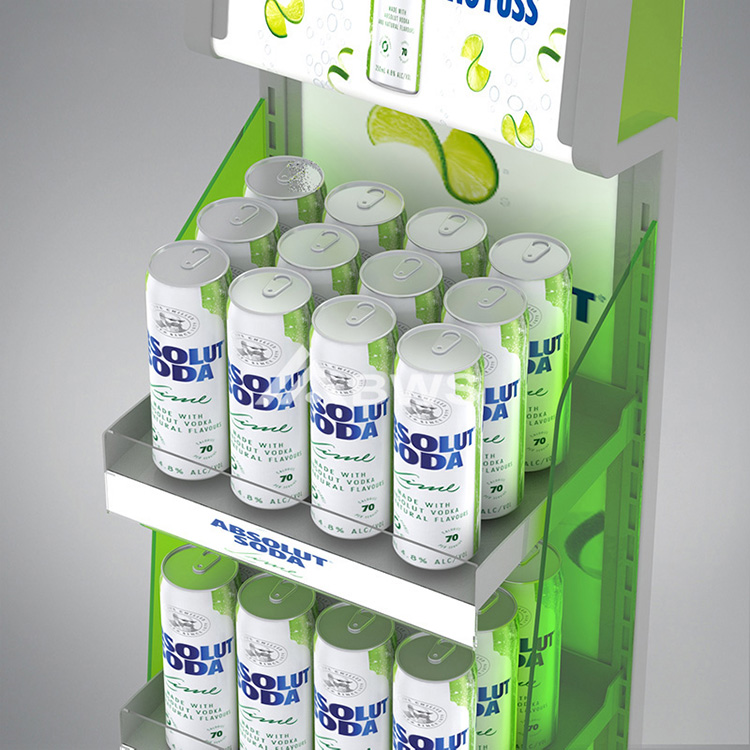 How to make your brand retail wine display racks?
All wine display racks are customized. We value our clients and support you from the beginning to the end of your time with us:
1. Creative design, we will design for you after knowing your specific needs and product specification.
2. Design development, if you have a design and we can give you suggestion and develop it together. We will send you a 3D drawing with products and without products.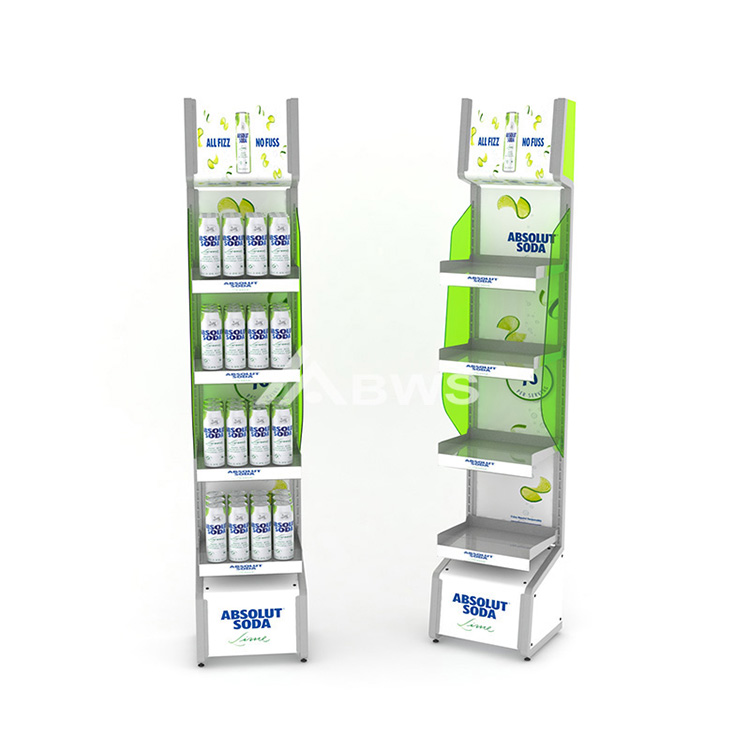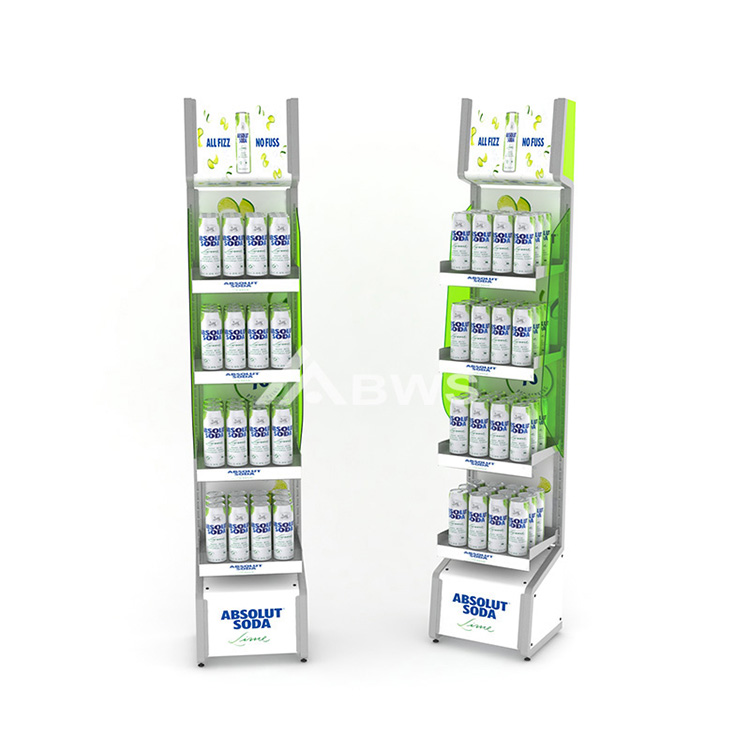 3. Prototype, after you confirm a design, we will make a sample for you.
4. Manufacturing, only a sample is approved, we will arrange mass production.
5. Project management, we will control quality and record data by a project manager.
6. Packing & delivery, we design safety package solutions and help arrange shipment for clients.
No stage is missed with us, complete process control, and only one place to come to!
Do you have other retail wine display ideas?
Yes,  please find below wine display ideas for your reference.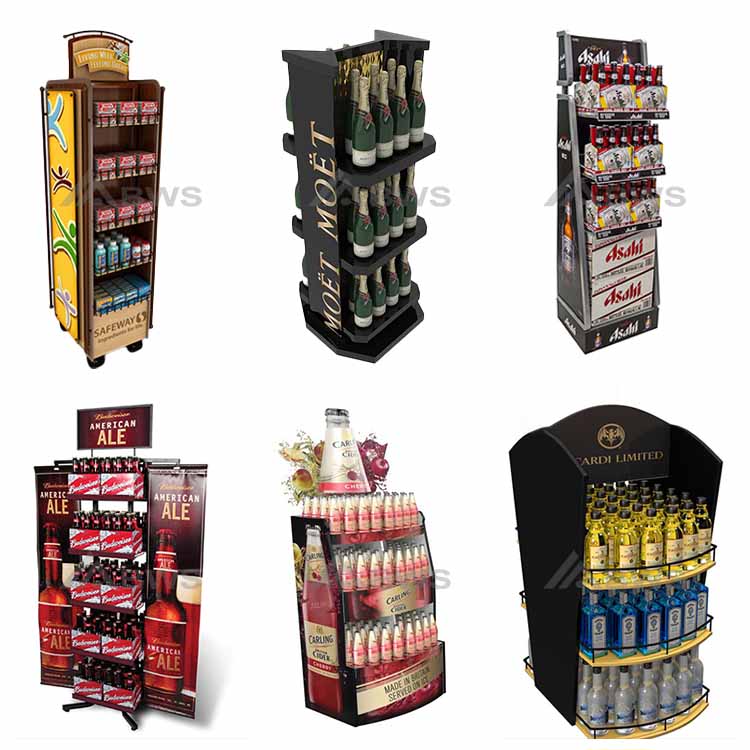 If you're looking for new display ideas to upgrade your wine or liquor store, or custom wine display racks for your wine or beverage, you can contact us now. We will be happy to work for you. And we are sure you will be happy to work with us.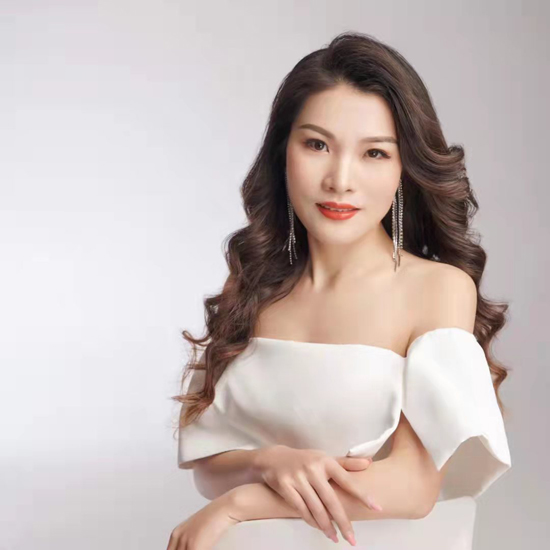 jessie huang
Love what we do and do what we love! Enjoy life, enjoy working in BWS DISPLAYS.