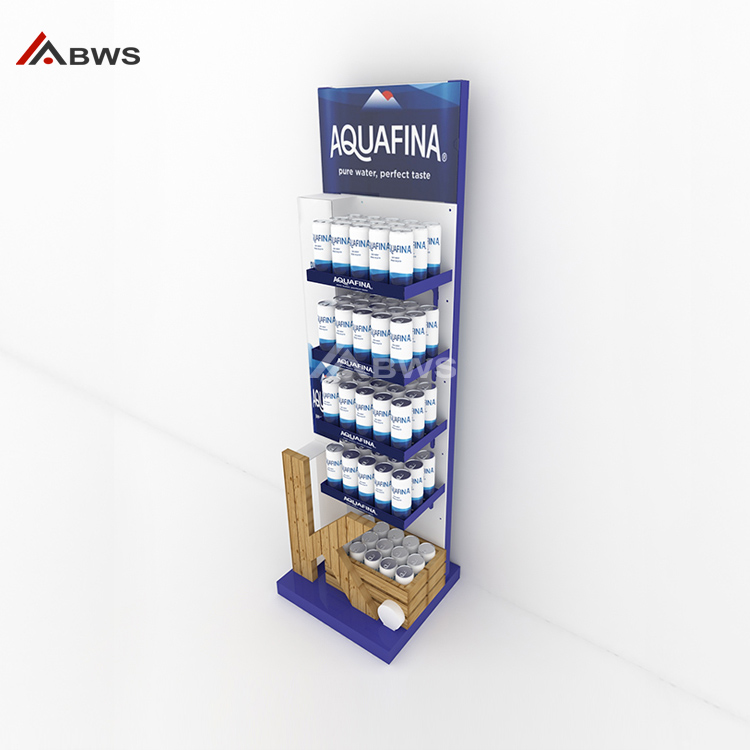 5-Tiers Water Drinks Display Racks in Blue White Metal with Wood Box
Order(MOQ):50
Payment Terms:EXW, FOB Or CIF
Product Origin:China
Color:Blue or customized
Shipping Port:Shenzhen
Lead Time:30 Days
Service:Customization Service, Lifetime After-sales Service.
The drinks display racks have a very unique design, with raised advertising signs on the side and a K-shaped wooden box made separately at the bottom. Another side has 4 layers to store the bottle. The whole structure is made of metal which is very stable and durable. It will be the best helper to sell your products to customers.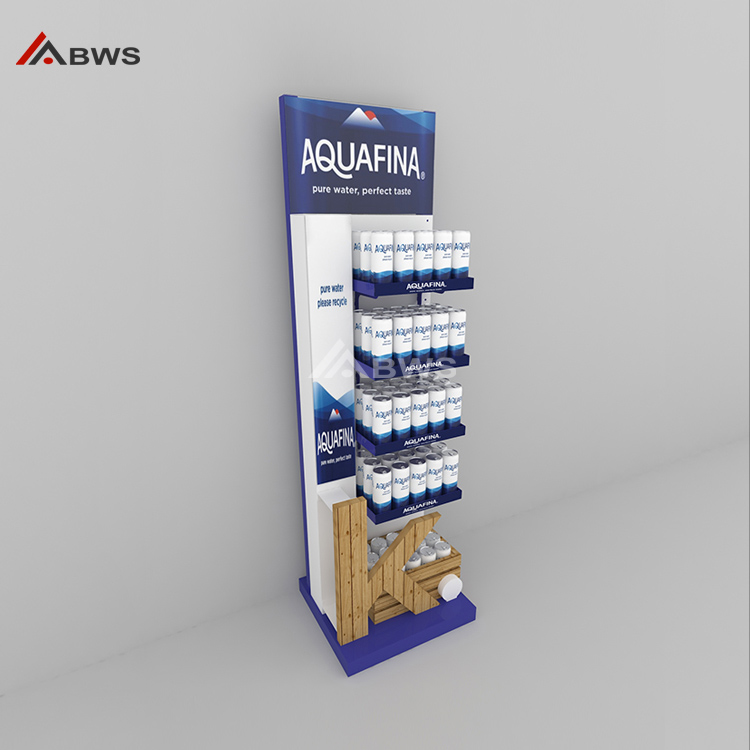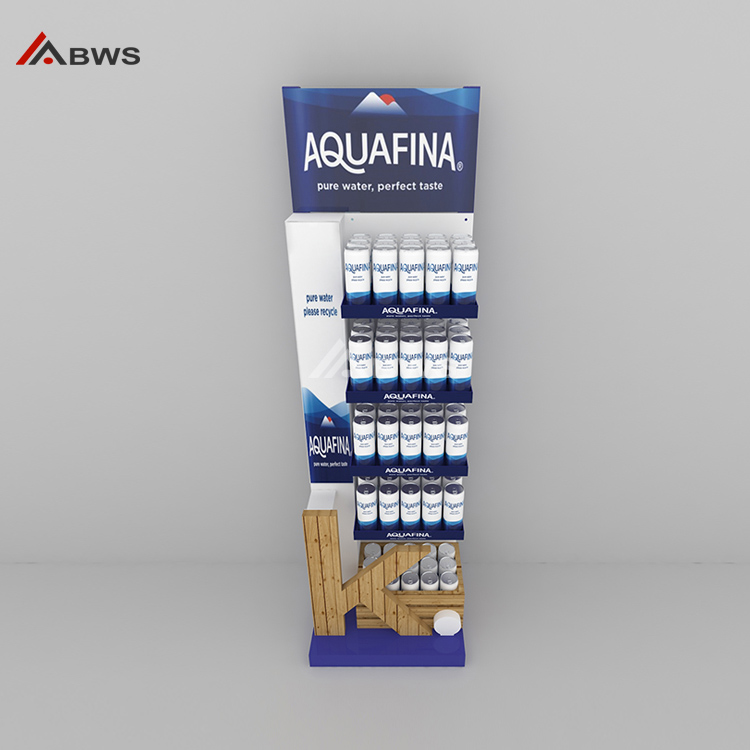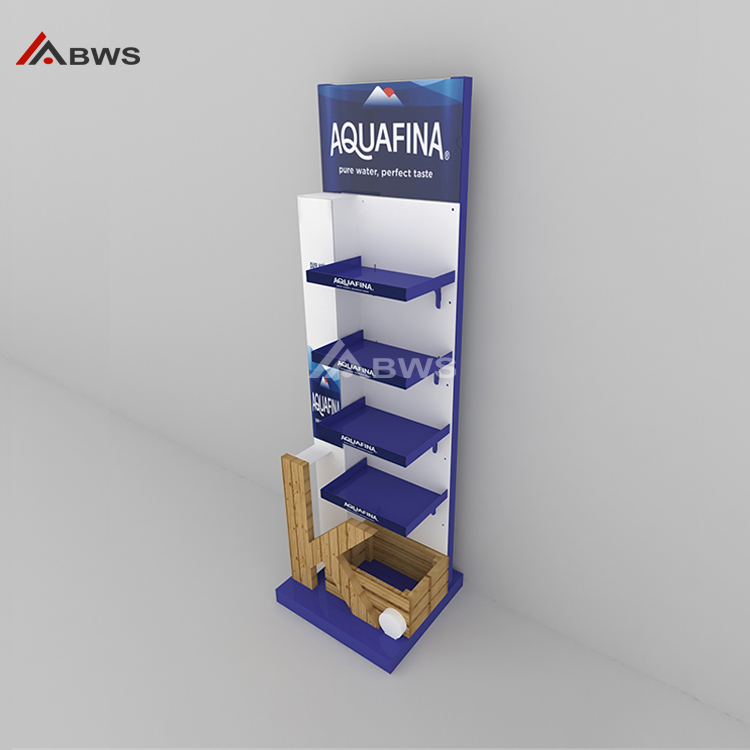 Products Specification: Drinks Display Rack
Kindly reminder:
We don't retail and we don't have stocks. All our display racks are custom-made.
Design: Custom design
Size: Customized size
Logo: Your logo
Material: Metal or custom
Color: Blue or customized
MOQ: 50 units
Sample Delivery Time: 7 days
Bulk Delivery Time: 30 days
Packaging: Flat package
After-sales Service: Start from sample order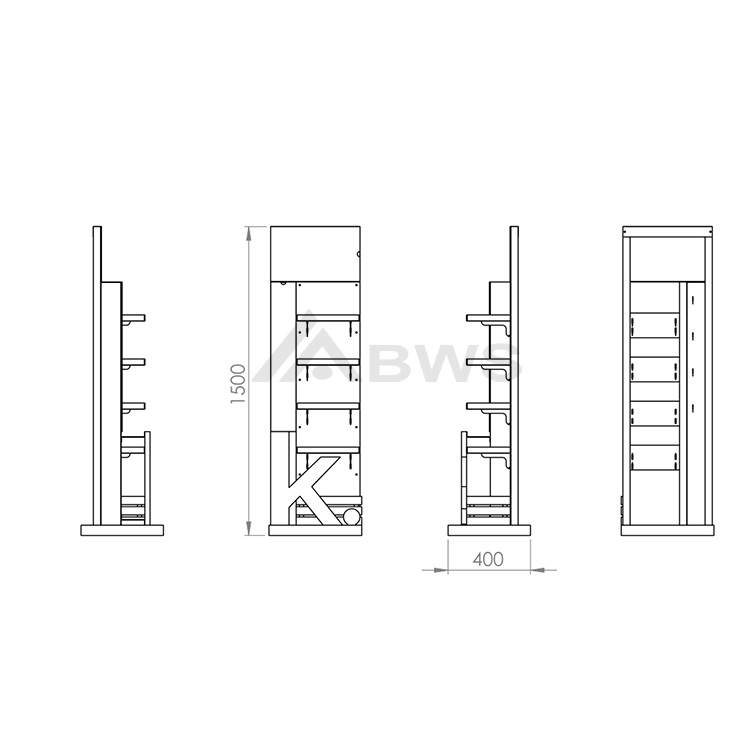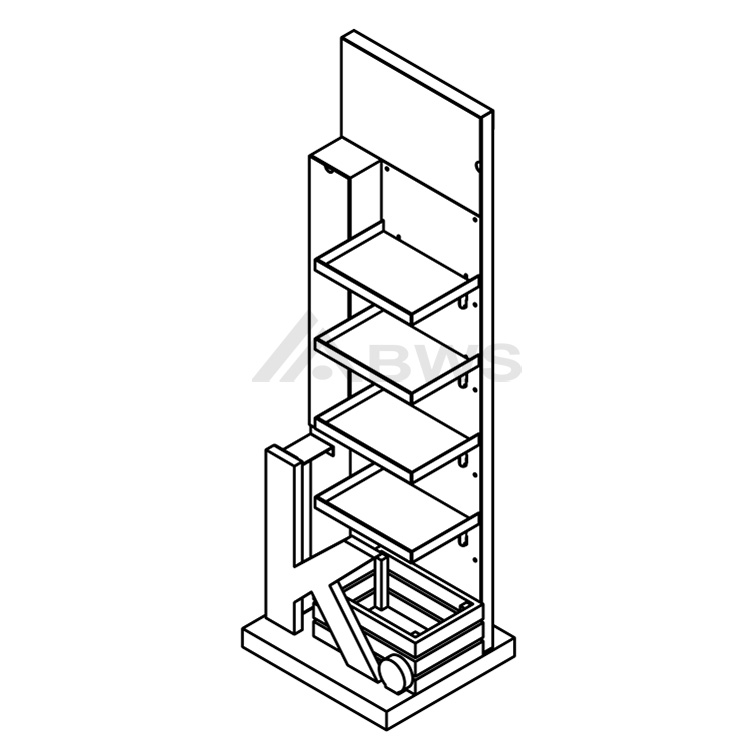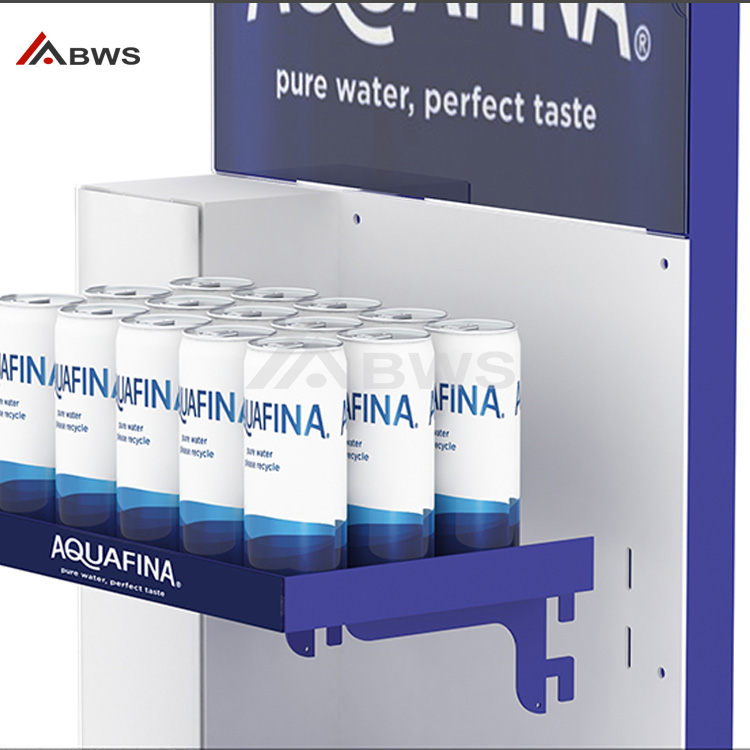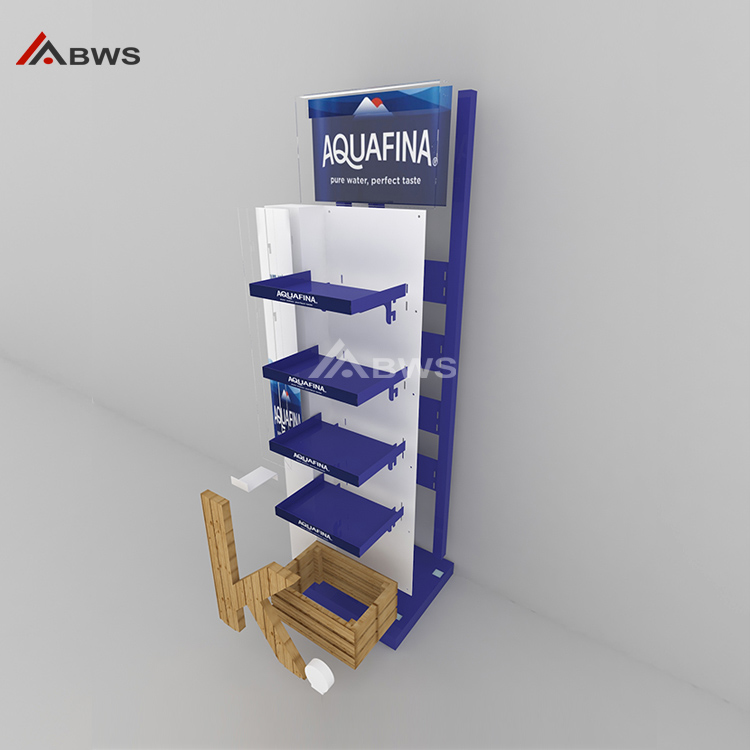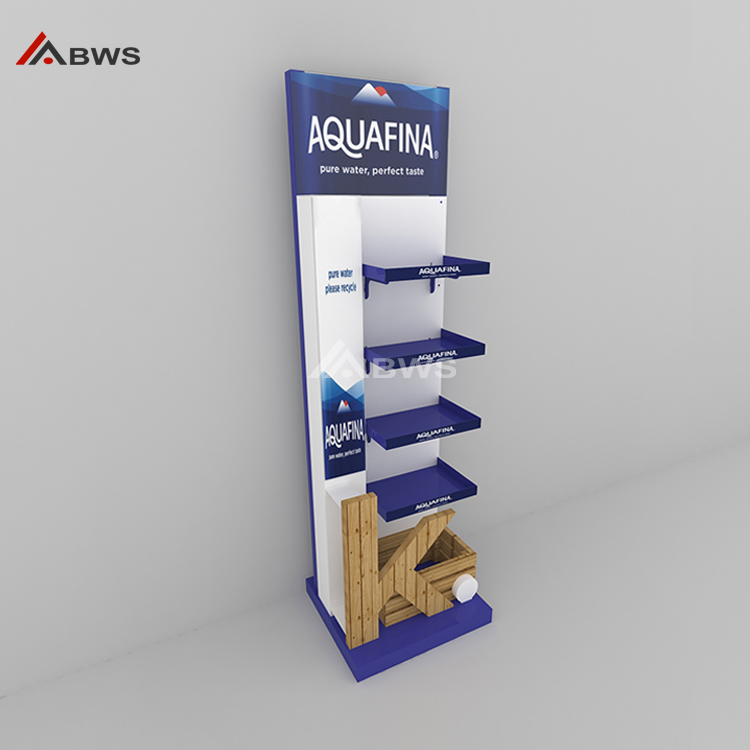 How to make the drinks display racks?
We will follow the steps below to provide you with the most professional customized service.
1. Firstly, our experienced sales team will listen to your display needs and fully understand your requirement.
2. Secondly, our design & engineering teams will provide you with a drawing before making the sample.
3. Next, we will follow your comments on the sample and improve it.
4. After the drinks display racks sample is approved, we will start mass-producing.
5. During the production process, Hicon will control quality seriously and test the product property.
6. Finally, we will pack all of the drinks display racks and contact you to make sure everything is wonderful after shipment.
For some wine brands, simplicity, classic, quality are the main features of their brand culture. So the wine shop shelving must keep the same style as the wine brand. For example, this wine display tower has two very classical colors, black and natural solid wood color. The construction is simple, too. It contains one big back panel with three shelves and a base. Simple but not normal. Dare to be simple.
As we know, black is a very classical color. In old times, all movies and pictures just have two colors which are black and white. Black is the color for the night. Most cars are black in color. The black color also matches black bottles. Natural solid wood color is the color from nature.
Wood is a very important original part of the earth. Wood is also very important for our life. Furniture is mainly made from wood material. Anyway, wood color lets people think of pure and original nature. Such a wine bottle storage rack lets people have the same feelings of classic, high quality, pure and original nature for wine.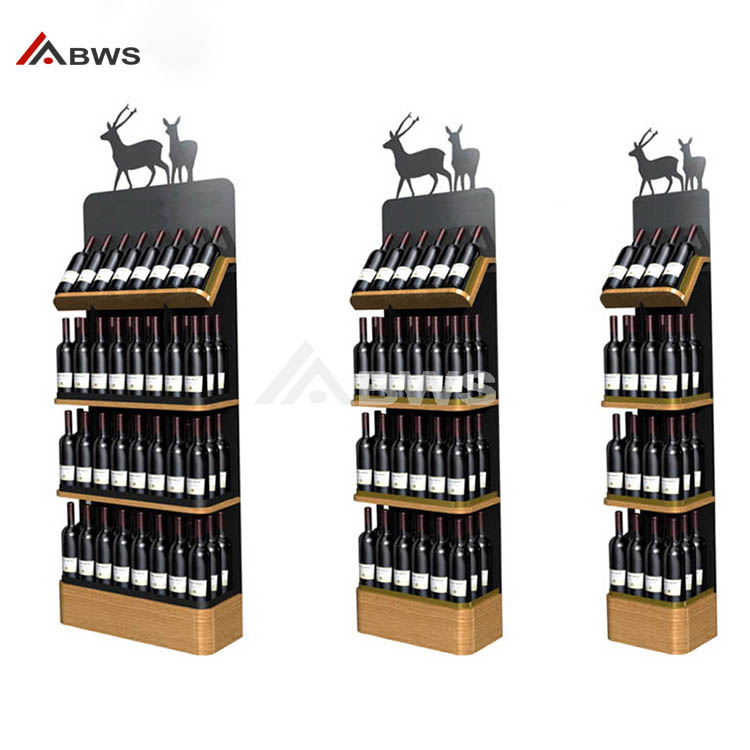 Do you notice that the colors for this wine rack match wine bottles perfectly? Black color is the main basic color which matches black wine bottles. As we know, black color is very classical and serious. But only black color is too dull too oppressive. So yellow, white, red, green, and orange colors make the complete wine bottle display rack more colorful and lifelike. Meantime, the yellow shelf matches the yellow lid of a wine bottle.
The red shelf matches the red lid of a wine bottle. Different colors match different lids of wine bottles. All colors are very harmonious. All colors work together and cooperate to create a big art for shoppers.
The width and depth for such a wine rack are not so big. So this design is suitable for small space areas. And there are four wheels on the base. It is very convenient for workers in retail stores or shops to move the wine display. What's more, metal material is durable and not expensive.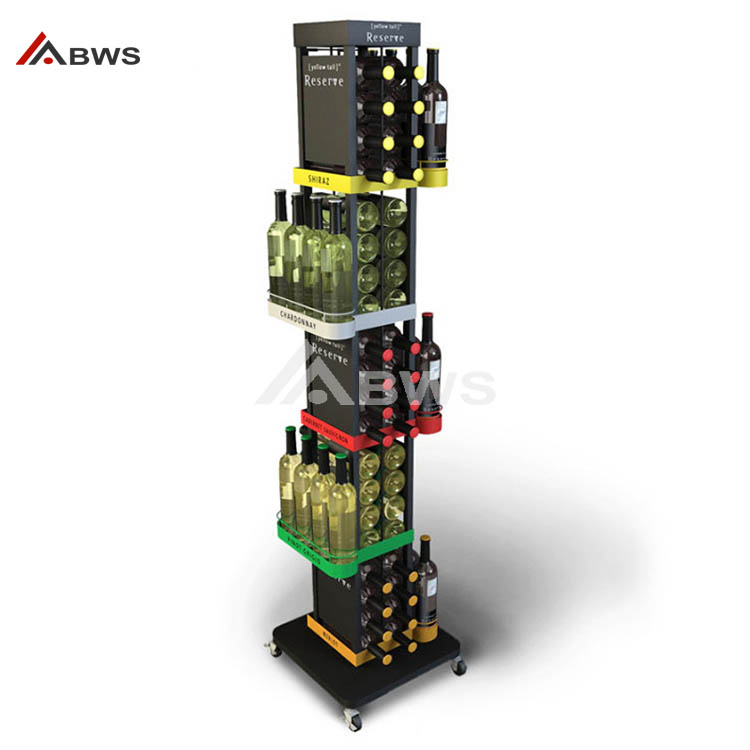 What We Can Make
We have customized thousands of personalized display racks for our customers during the past 20 years, please check some designs below for your reference, you will know our customized craft and get more confidence about our cooperation.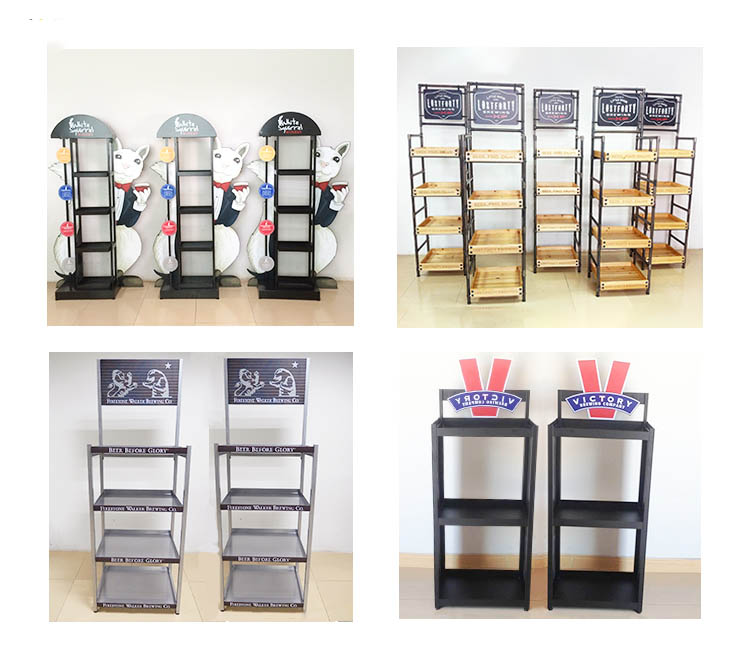 Warranty
Two years limited warranty covers all our display products. We take responsibility for the defects caused by our manufacturing error.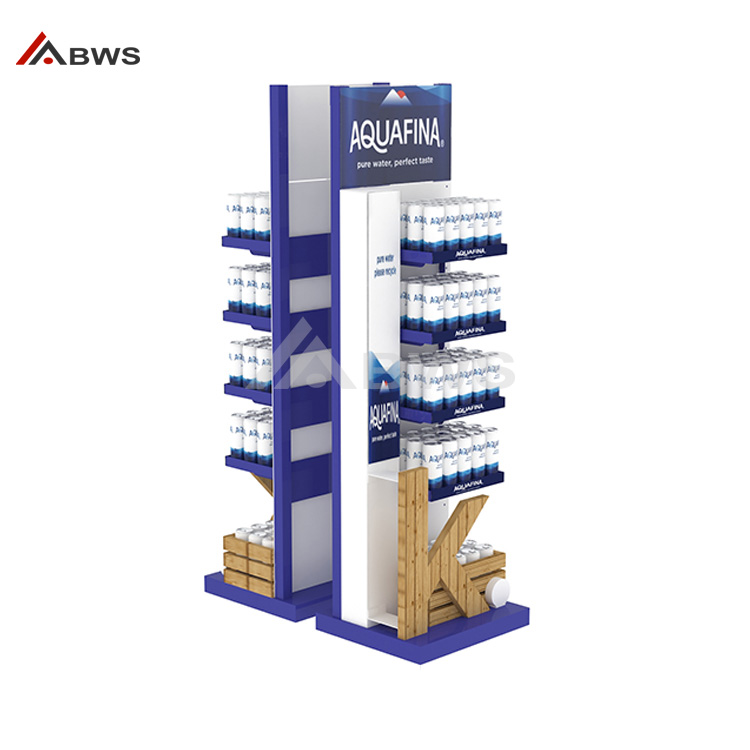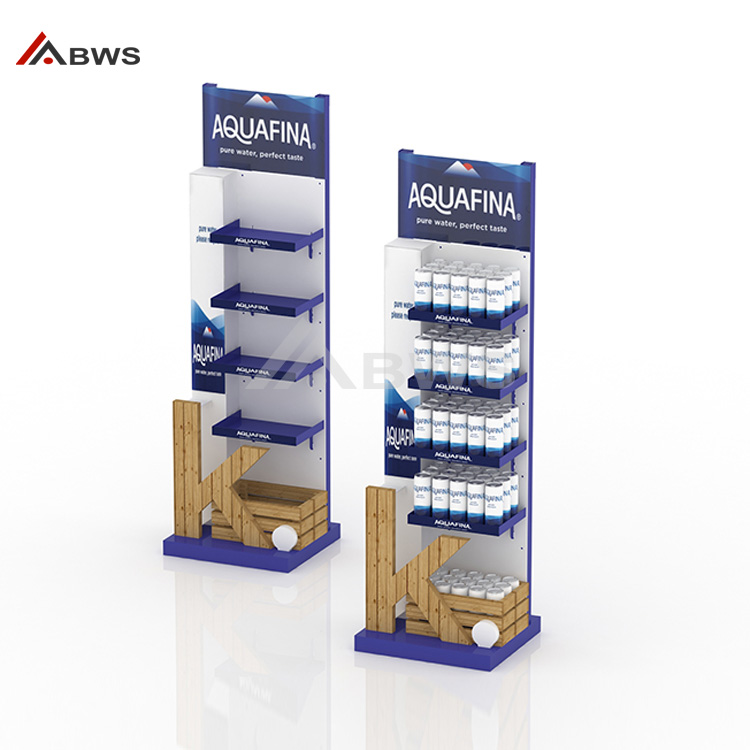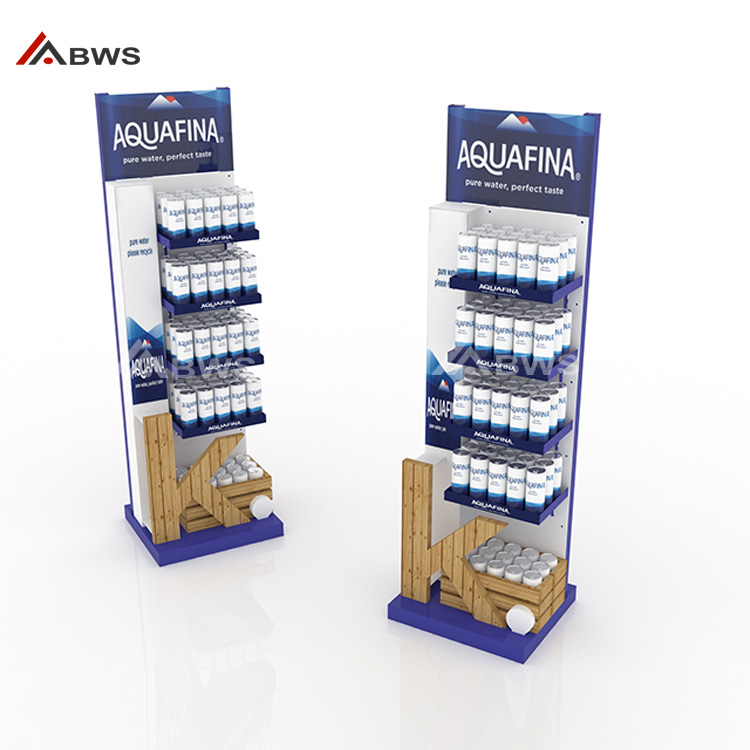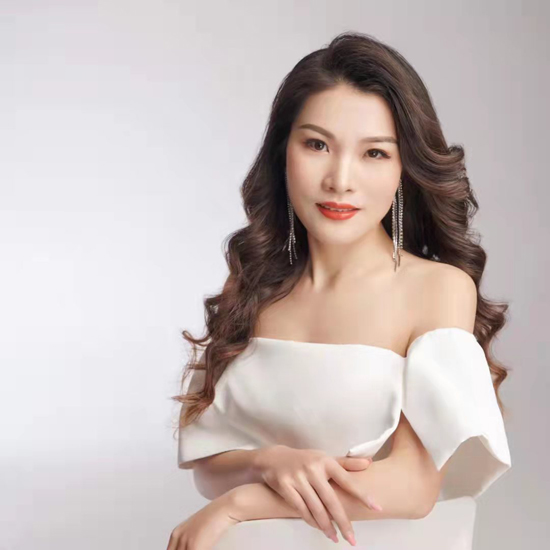 jessie huang
Love what we do and do what we love! Enjoy life, enjoy working in BWS DISPLAYS.