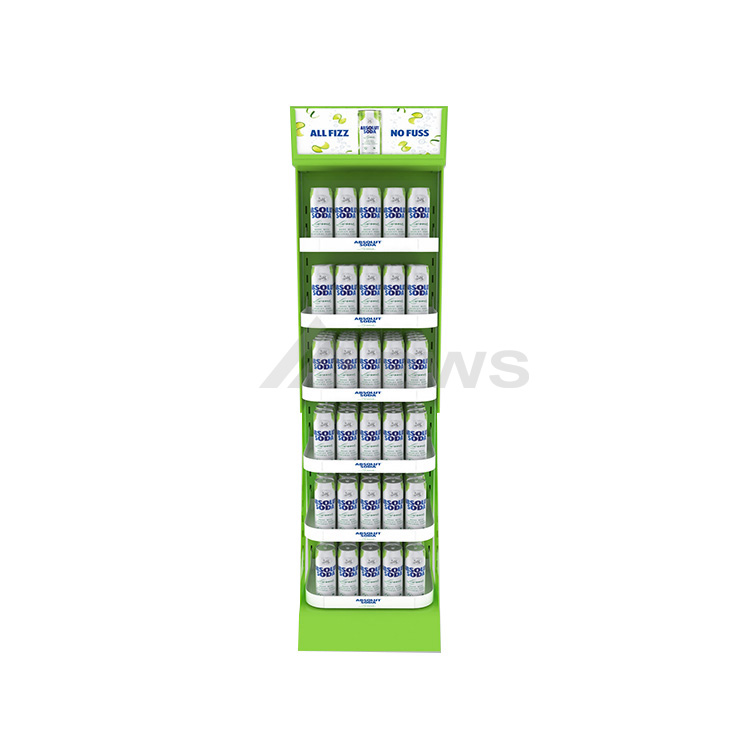 Wonderful 6-layer Drink Display Shelf For Soda Merchandising
Order(MOQ):50
Payment Terms:EXW, FOB Or CIF
Product Origin:China
Color:Green
Shipping Port:Shenzhen
Lead Time:30 Days
Service:Customization Service, Lifetime After-sales Service.
What makes a good store display?
A drink display shelf is one of the effective display fixtures which make products great. Effective displays are typically clutter-free and surrounded by space to allow all visual focus to be on the products being displayed. The chosen area should be easily viewed as customers enter the store or easily viewed near the register.
To establish a successful retail operation, there are five elements, location; marketing; store layout and appearance; service and assortment, and bundle selling. And custom display fixtures are marketing tools, they decorate your store and make your products in order and look nice and tidy, besides, they create a bundle selling environment.
So using custom display racks, display stands, display shelves, display cases or display cabinets is important. So how to choose displays for your drinks?
What to consider before choosing drink displays?
1. Help consumers discover your brand, add your brand logo on the drink display shelf where the consumers can see it at the first sight.
2. Educate customers, add your product information graphic on the display shelf, so the consumers can know your products better.
3. Go with the season: Seasonal displays are attention-grabbers, so think about the next season and how you might create a display accordingly.
4. Be unusual: Displays do not always have to be square. We can design according to your requirements and imagine ways to create an exciting display using curved lines or unique shapes.
Of course, you can consider more, such as your store layout, drinks you selling and more, we can give you suggestions and display ideas if you need help. Today, we are sharing a custom drink display shelf for soda drinks.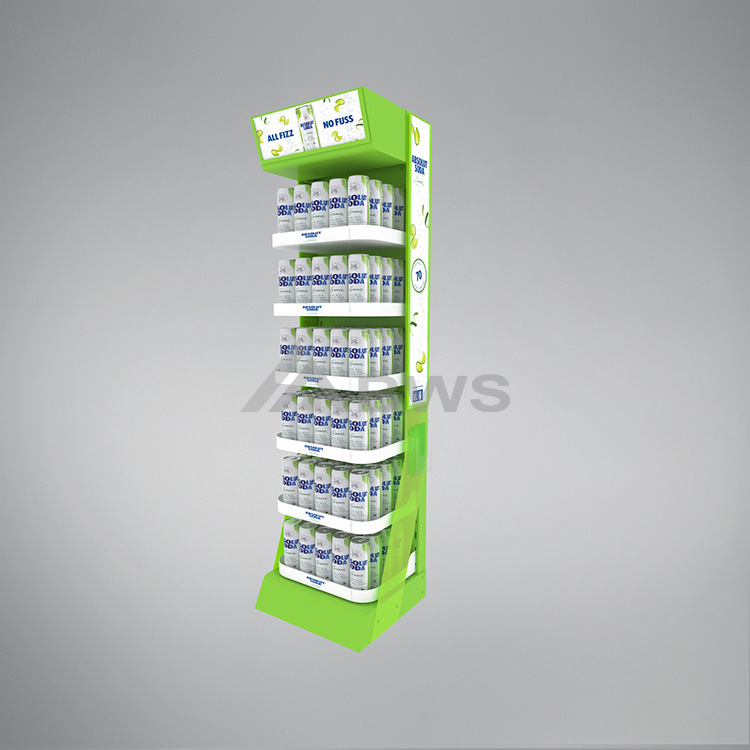 What are the features of this drink display shelf?
As you can see from the picture, it is a 6-tier floor standing display shelf. It is made of metal and acrylic, the main body is made of metal sheets. There are slots pockets on the back panel which make it possible to adjust the shelves to meet different display needs. The shelves are detachable, and there is a brand logo on the front edge. Every shelf can hold 20 bottles of 250ml drinks. In total, this display shelf can hold 120 bottles at the same time.
Because this drink display shelf has to bear at least 60Kg, the base is made of metal that is strong enough. The overall weight of this display shelf is 442*400*1600mm, while the net weight is around 38kg. To match the base, the header is strong too, and to educate the consumers, the brand logo and graphic are added. The two sides are made of light green acrylic, which is with full-length graphics for marketing.
This display shelf is a knock-down design as you can see in the below picture, so it can be in a flat carton. The carton size is 1655*490*255mm. But you do not need to worry about the assembling, as we provide the instruction in the carton.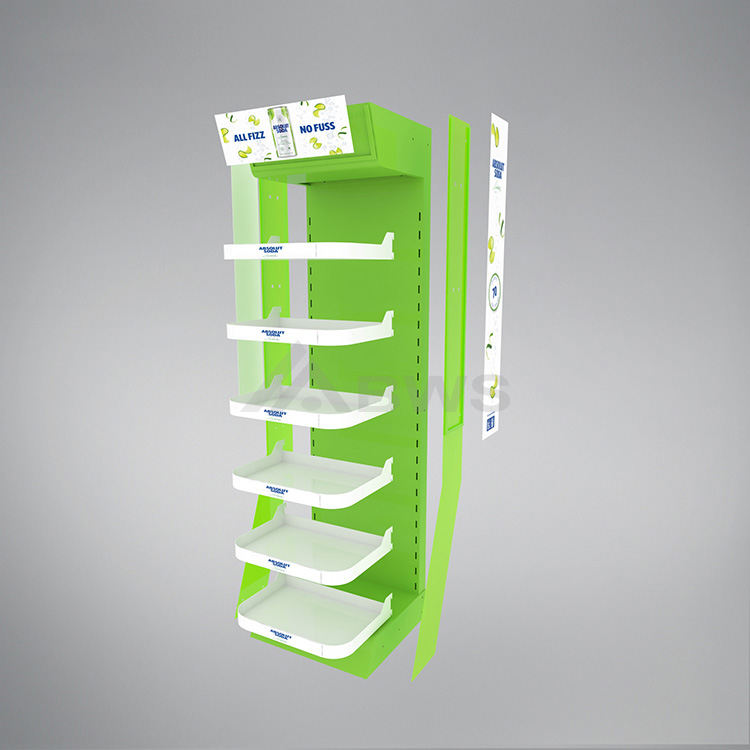 How to make a custom drink display shelf?
All the displays we made are customized, no matter whether it is a beverage display rack, soda drink stand, wine display shelf, or water display fixture. But it is not difficult. All you need to do is follow below important steps.
First of all, figure out our detailed needs. We need to understand what kind of display you need, material, size, style, function, shape, finishing effect and more.
Second, we will send you a drawing and 3D rendering with drinks and without drinks from different angels after we confirmed all the details. And we will provide a quotation before you place an order.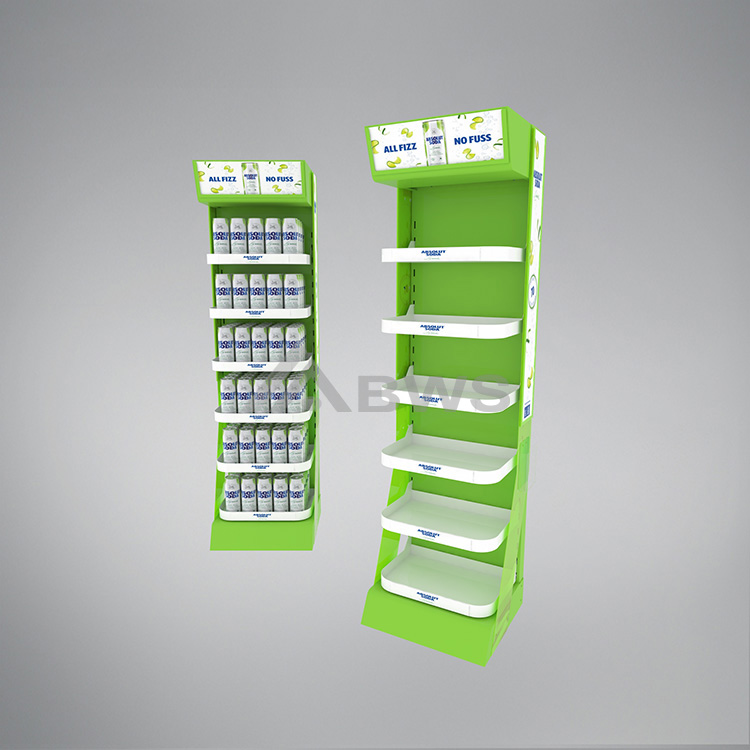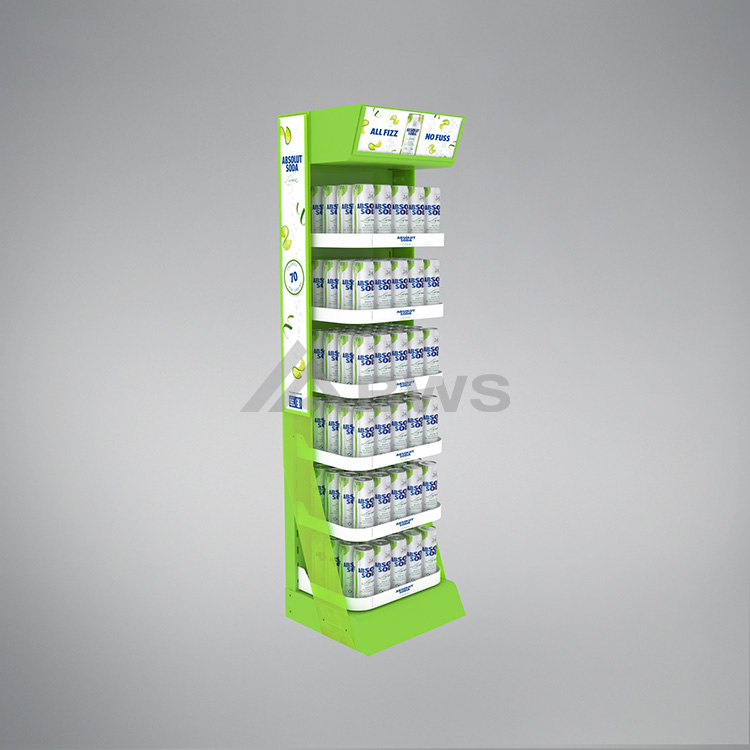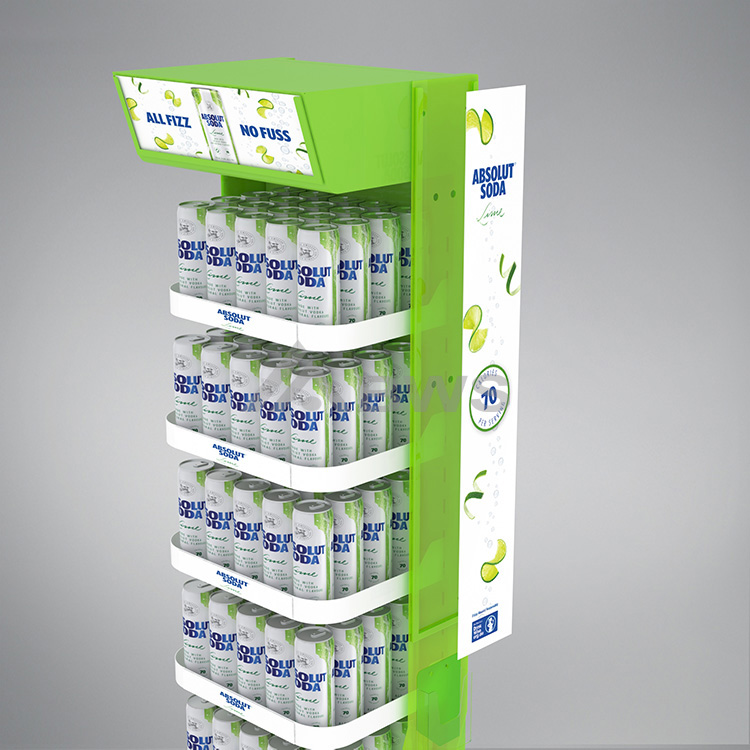 Third, we will make a sample for you, you can check the quality, test the function and more.
Fourth, after you confirm the sample, the mass production will be followed, and all the data should be based on the approved sample.
At last, we will check the details and assemble the drink display shelf for you before we make the package and arrange shipment.
We take photos and videos in detail. Our service is not stopping, as we work for you from design to after-sales service.
Do you have other designs for reference?
Yes, please find below designs for your reference, we can make custom displays in different materials, metal, wood, acrylic, cardboard, glass and more.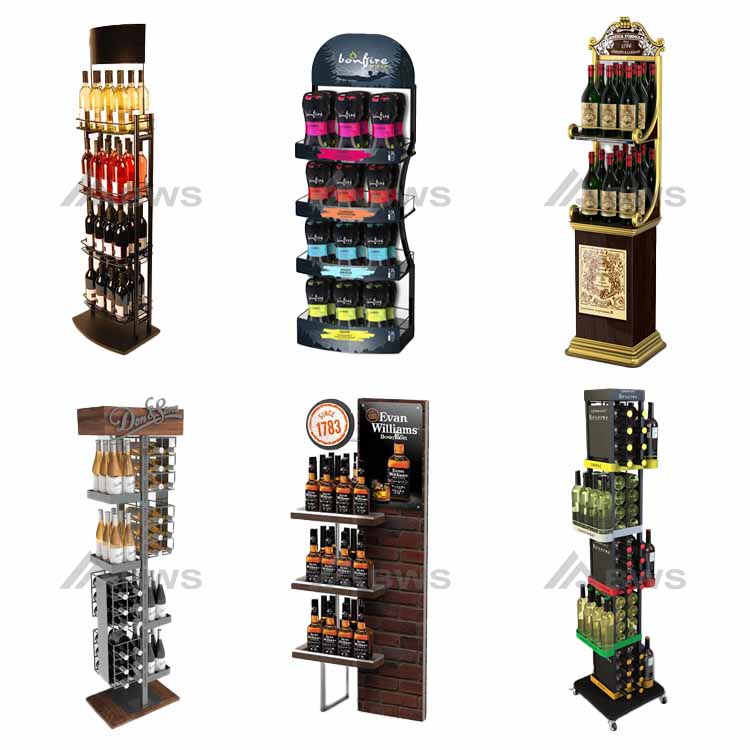 If you need more designs or more information about this drink display shelf, please contact us now.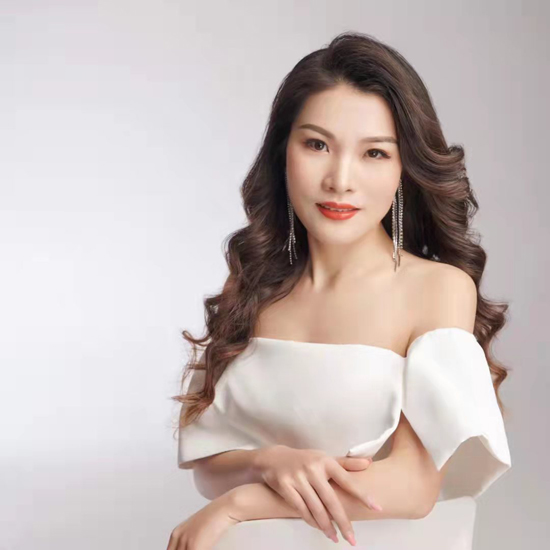 jessie huang
Love what we do and do what we love! Enjoy life, enjoy working in BWS DISPLAYS.