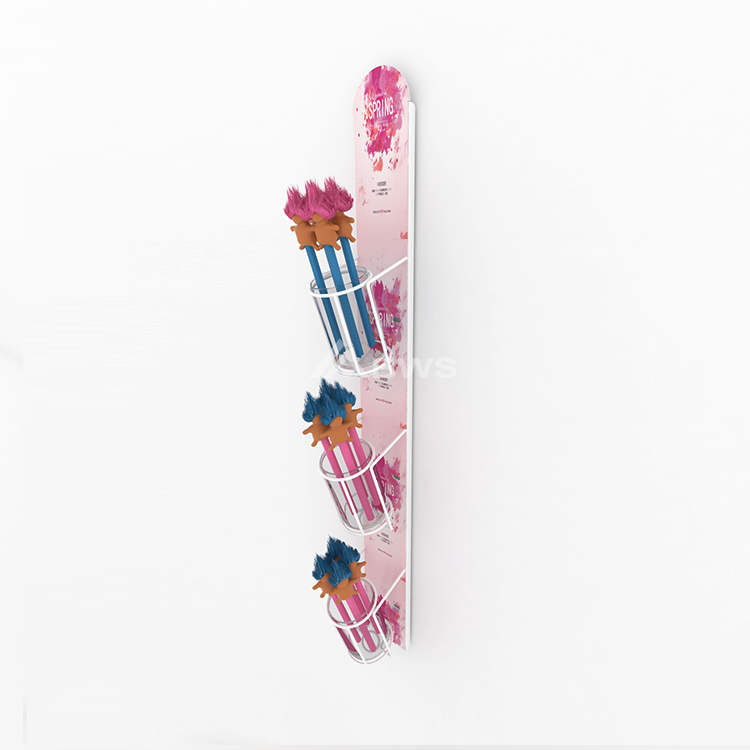 Useful Custom Logo Beer Can Display 3 Wire Pockets Gloss White
Order(MOQ):50
Payment Terms:EXW, FOB Or CIF
Product Origin:China
Color:Gloss White
Shipping Port:Shenzhen
Lead Time:30 Days
Service:Customization Service, Lifetime After-sales Service.
Among beer can display ideas, unlike beer can shadow boxes, which are always made of wood, metal wire beer can display units are much more cost-effective and they also can meet different environments, at home or in retail stores. As for beer can wall displays, they have a large capacity, which is better used at home for storage too. Of course, beer can display cabinets and beer display shelves can also be used in retail stores, but they are not so easy to be taken away.
How to display beer cans?
As we have mentioned above, there are so many ways. If you want your beer cans to get more attention, custom beer can display holder, beer can display case, beer bottle display stand, or soda display racks are better choices. Because you can show your beer cans with your brand logo at the same time. Besides, you can decide how to display beer cans or beer bottles, because we can design the display according to your needs.
Today we give you one of examples of a beer can display unit which is changed based on a display design for Fever Tree, which has been voted #1 Best Selling Mixer & #1 Top Trending Mixer for the 8th Year running!
What are the features of this beer can display unit?
The size of this beer can display is 90*829mm, which is made of metal wire with a die-cut header, which is with screen printed ED logo. There are 3 wire pockets to hold beer cans. The finishing is powder-coated gloss white. This display is useful and it can display more than beer cans, we added a glass cup with blue and rose red puppets, and changed the graphic to  Iwonder.  As you can see, it is also attractive. It can be fixed on a wall, it also can be fixed to a display rack with 6 holes for screws. The most important feature is that it is portable.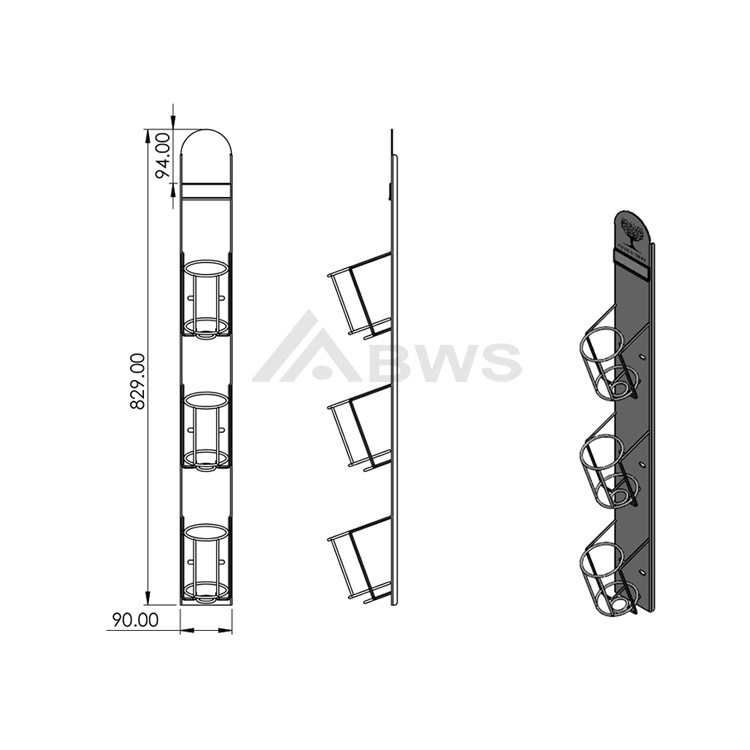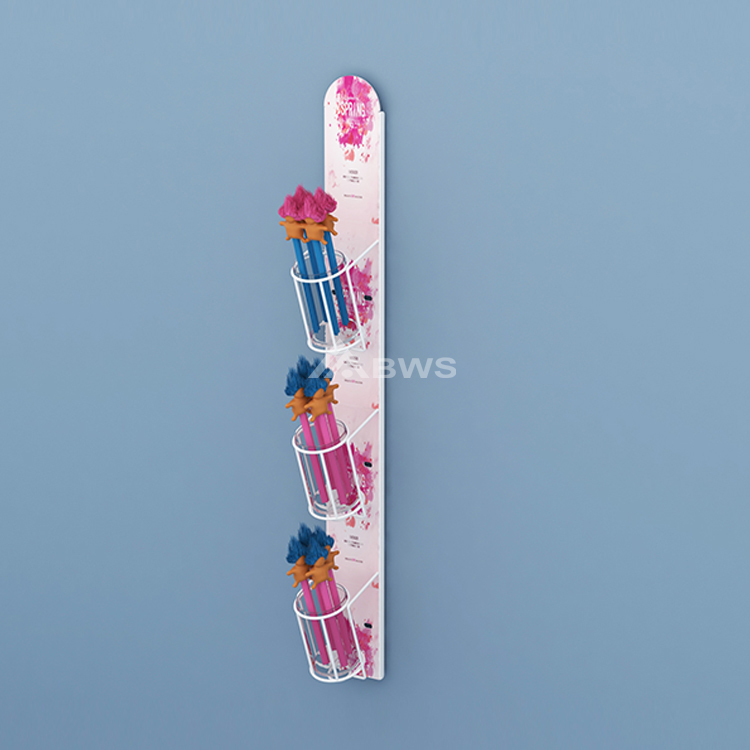 How to build a beer display?
Create custom beer displays that work in a variety of store locations. And nobody wants an entire display of fragile bottles to be at risk. Keep in mind that beer displays need to be sturdy and durable. Product weight is a huge factor in designing displays for beverages.
So when you are looking for beer displays, you need to think about the design and material. But you do not need to worry about if you come to BWS Displays, as we are a factory of custom displays for more than 10 years.  We will guide you step by step.
Firstly, we need to help by offering us the specification of your beers, volume, dimension, and how do you like to display them. And we will give you suggestions or designs for reference.
If you confirm the design, we will send you a rough drawing and rendering. You can see how the display works for you.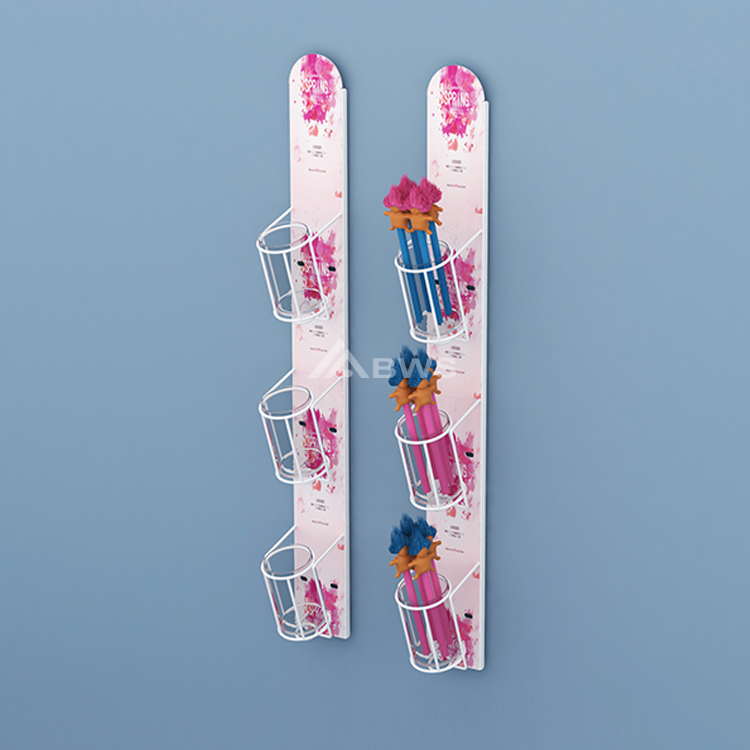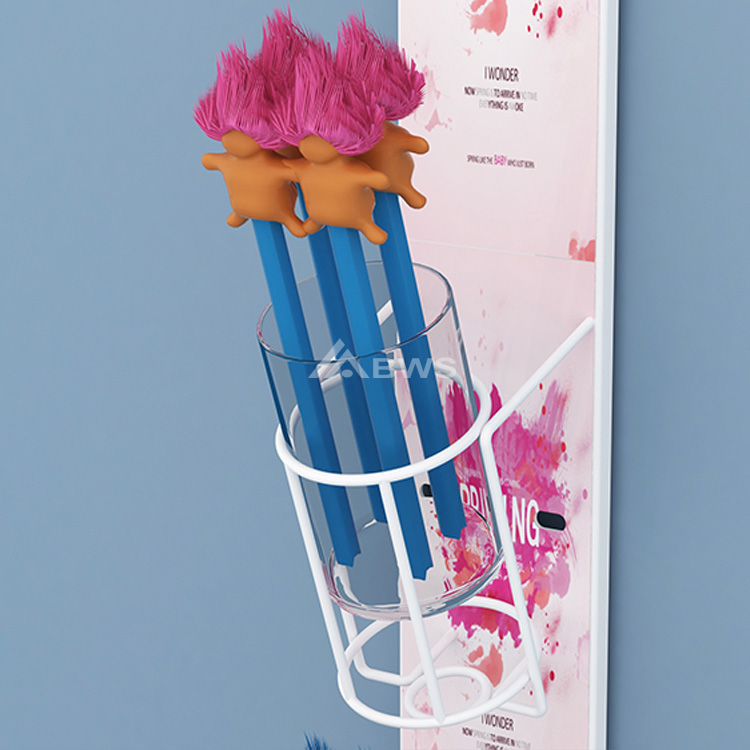 The rendering is from different angles, with products, and without products.
Secondly, if you are satisfied with the design, we will quote you and make a sample for you after your order. If you are not satisfied with the design, we can discuss and modify it.
Thirdly, when the sample is finished, we will check the details, such as measuring the dimension and testing the function, and we will take photos and videos during the process.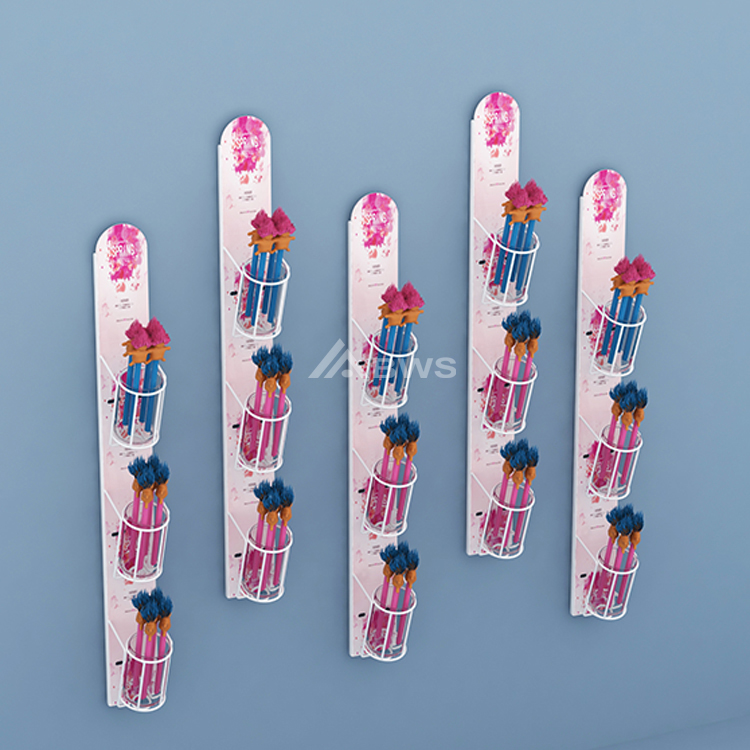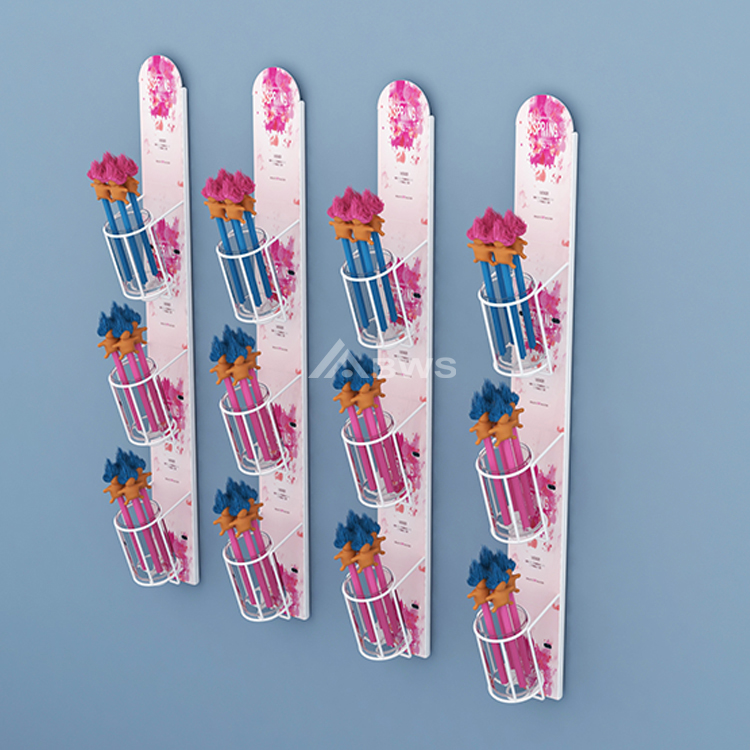 Fourthly, only the sample is approved, we will arrange the mass production. And we will help you arrange the shipment too.
Where to make beer displays work?
Custom beer displays can be used at end caps or end-aisles, and they also can be used as large floor displays that are built for durability on a pallet base. Besides, they are used as island displays, which are enticing because they can be shopped from all four sides, increasing visibility and sales while accommodating high volume foot traffic. In one word, they are well used in brand wine stores and other retail environments.
Other beer display ideas?
Here are 2 more beer display designs for your reference. If you're interested in seeing other displays that are designed to show off beer or other beverages, come out and check our wine liquor display page.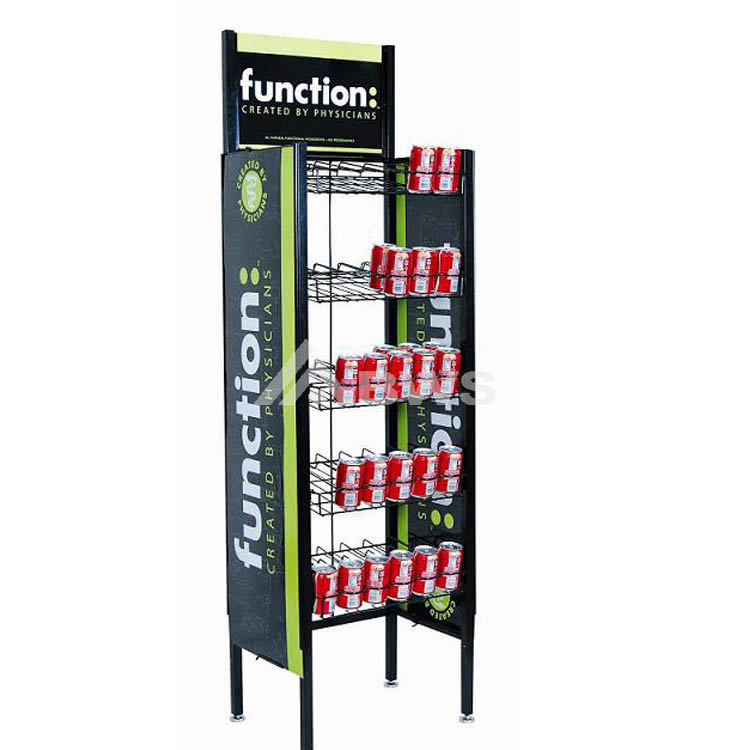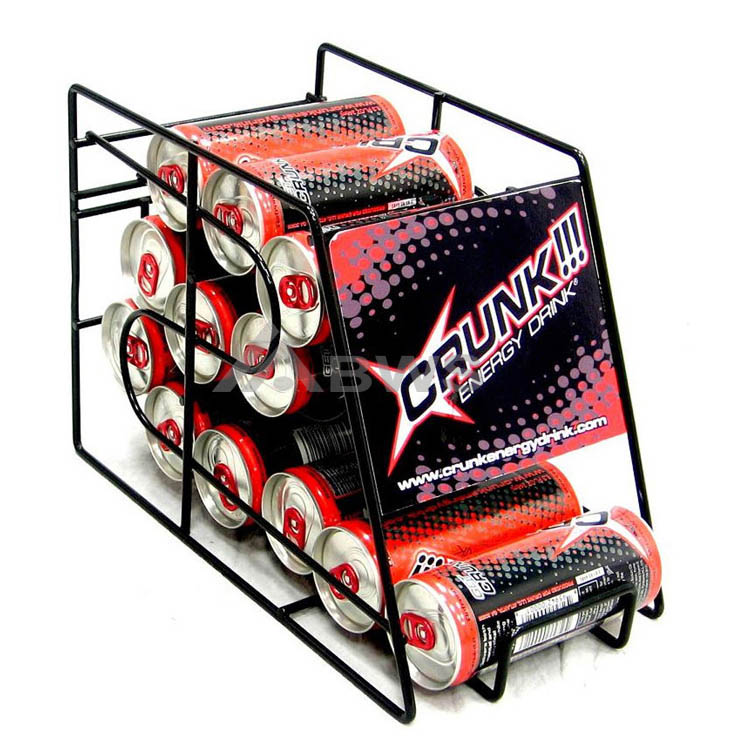 If you need more designs or want to try a project with us, contact us today.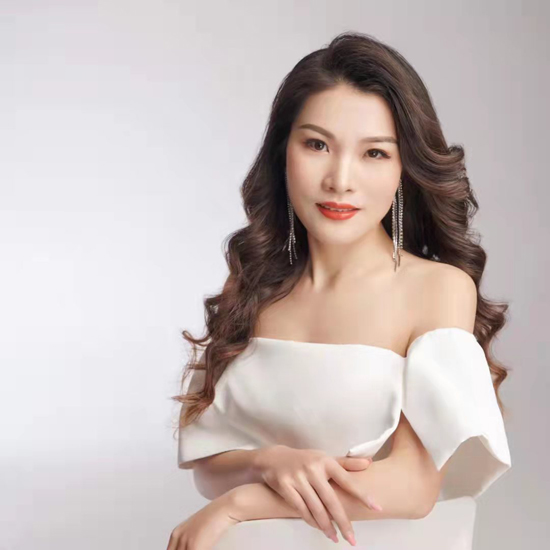 jessie huang
Love what we do and do what we love! Enjoy life, enjoy working in BWS DISPLAYS.