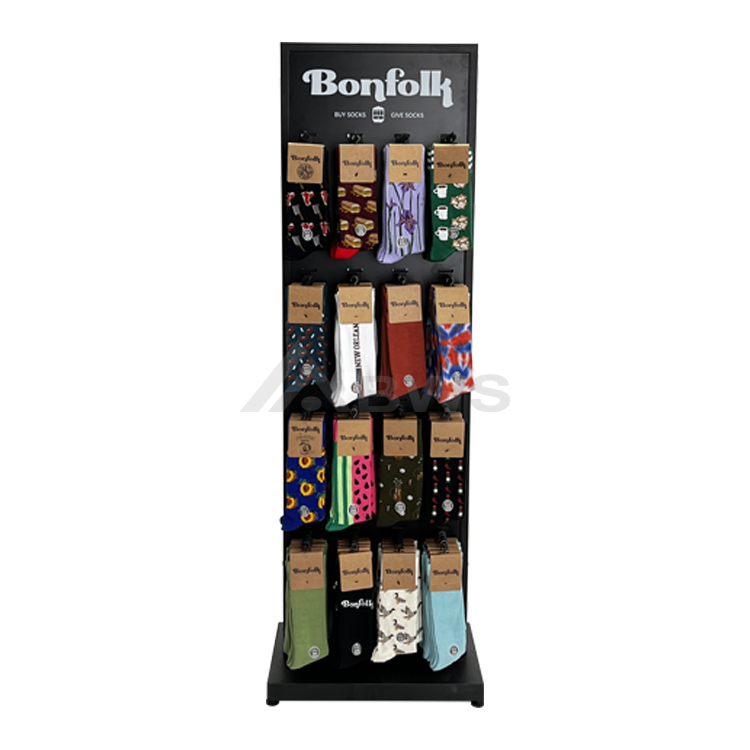 2-way Retail Sock Display Rack Creative Sock Display Ideas
Order(MOQ):50
Payment Terms:EXW, FOB Or CIF
Product Origin:China
Color:Black/White
Shipping Port:Shenzhen
Lead Time:30 Days
Service:Customization Service, Lifetime After-sales Service.
How to display socks for sale?
Using a retail sock display rack is one of the creative sock display ideas, which keeps socks organized and shows your brand to shoppers. Sock display foot, sock display hangers, socks stand, sock package, and sock mannequin are other sock display ideas to showcase your socks to shoppers. While custom retail sock display rack is designed according to the client's specific needs, which is unique and builds a brand.
BWS is a factory of custom displays, we have made thousands of sock display racks, sock display stands, sock display boxes. We are professional at making custom sock displays.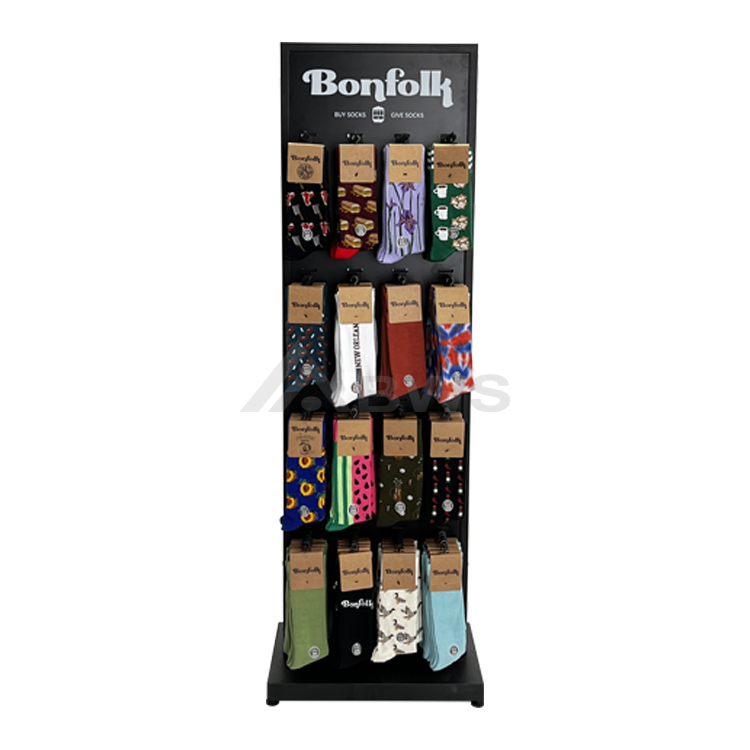 How to make a sock display?
Custom sock display is made for your socks and hosiery, so we need to know socks or hosiery package specifications first. You can send us sock samples or dimensions in length*width* thickness.
Secondly, we need to know some basic requirements, for example, what kind of display you are looking for, floor-standing or countertop, how many socks you need to display at the same time, what kind of material you prefer, wood, metal acrylic, cardboard, or mixed, how to add your brand logo, what color you like, how many you will order, etc.
Thirdly, we will give you advice or solutions after knowing your specific needs before rough drawings and 3D renderings from different angles, with products and without products will be provided.
Fourthly, you can make some changes before a sample is made. A sample will be made after you place an order. When the sample is finished, we will assemble and check the dimension, finishing effect and test the sample. Of course, we will take photos and videos for you.
After the sample is approved, mass production will be followed. We will control the quality to make sure the displays are the same as the sample. When production is finished, we will assemble and measure the dimension, check details to make sure the sock display rack meets your needs.
When everything is done, we will arrange a safety package like what we have designed. Normally, displays are packed in a flat package, and we provide assemble instructions in the carton. So it is easy for you to assemble them on your side.
Below is an example of a retail sock display rack we have made for your reference.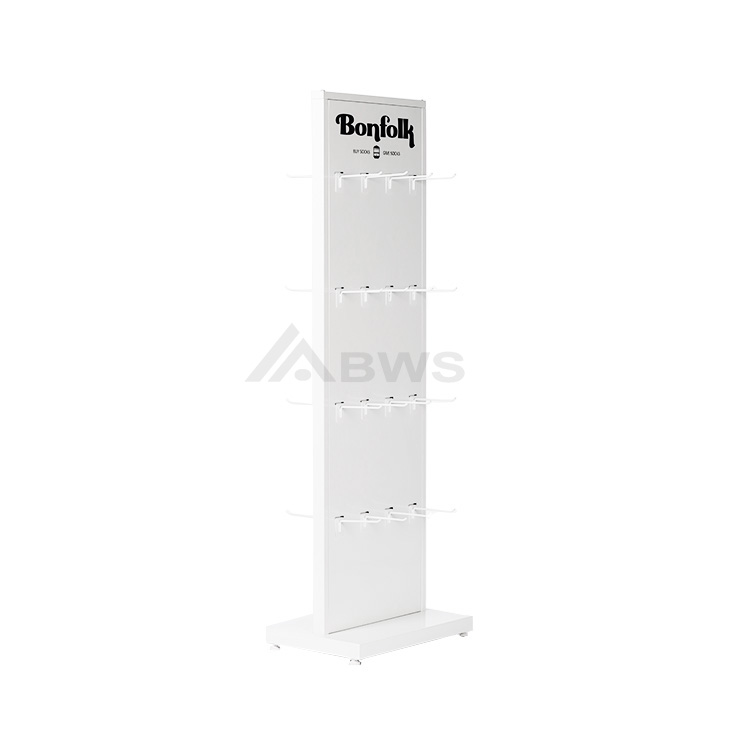 What are the features of this retail sock display rack?
As you can see from above photo, it is a white freestanding double-sided display rack. This retail sock display rack is designed for Banfolk which is a community-centric, female-founded brand. Each Bonfolk design is original, inspired by the Southern U.S. and other fun things.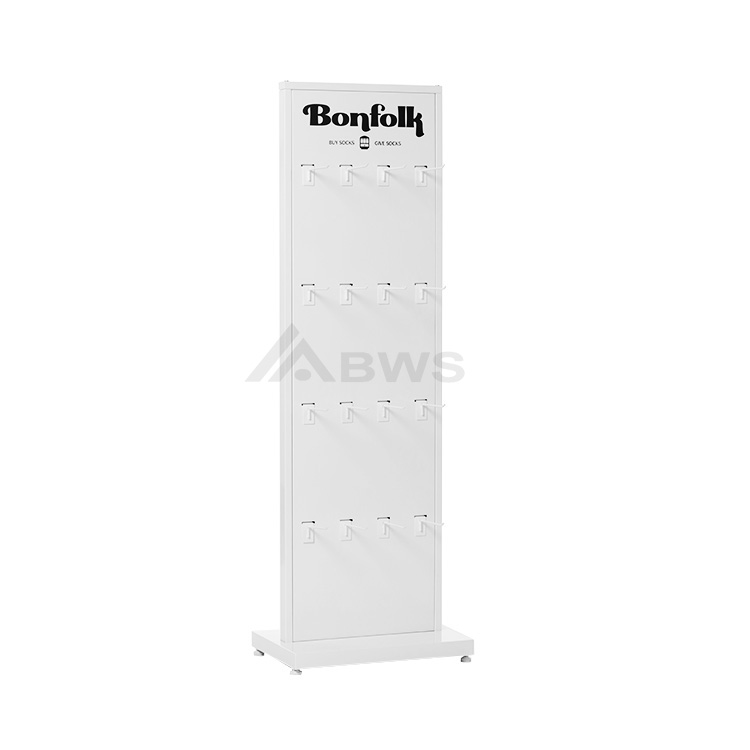 It is made of metal with detachable 16 hooks on each side. The dimension is 1370*400*300(mm) , which is convenient for shoppers to choose the socks. It is strong and can showcase 160 pairs of socks at the same time. A custom brand logo is at the top of this retail sock display rack on both sides. It is powder-coated white with screen printed black logo, while it is also can be powder-coated black with white logo.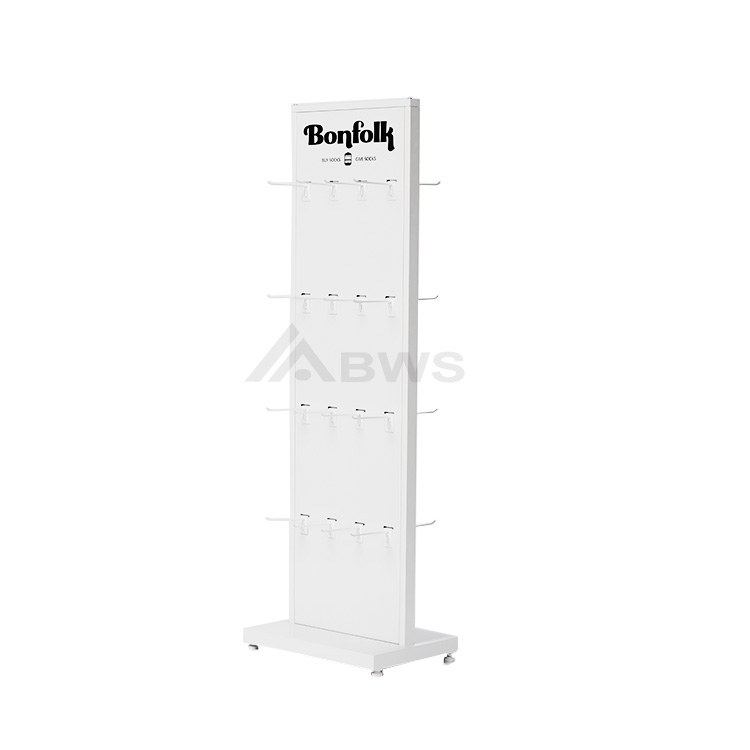 There are 4 leveling feet that keep this display rack stable. In order to save shipping costs, we made this retail sock display rack a knock-down design, which can be flat packing in 1 carton. But it is easy to assemble, we provide assembly instructions within every carton. All the parts and steps are listed by order.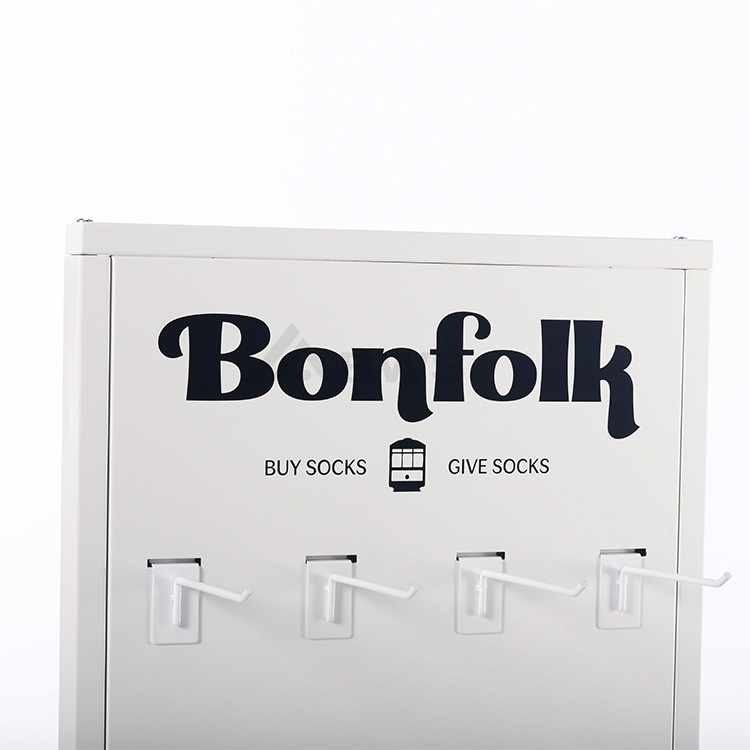 Above is the screen-printed brand logo, and for each one sold, Banfolk donates one to non-profits the USA. Their socks are designed with love.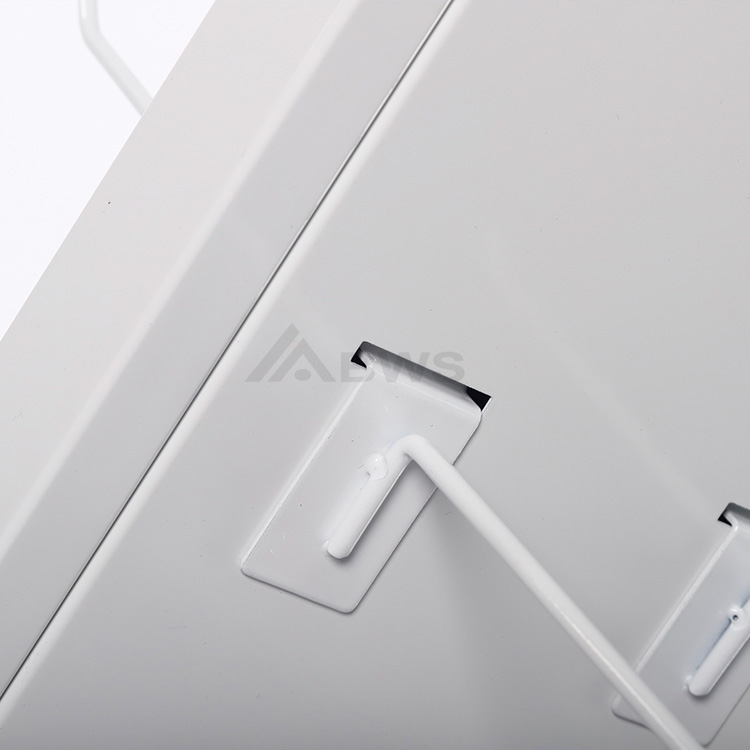 Here are how hooks(pegs) are attached to the back panel, which are easy to be taken off.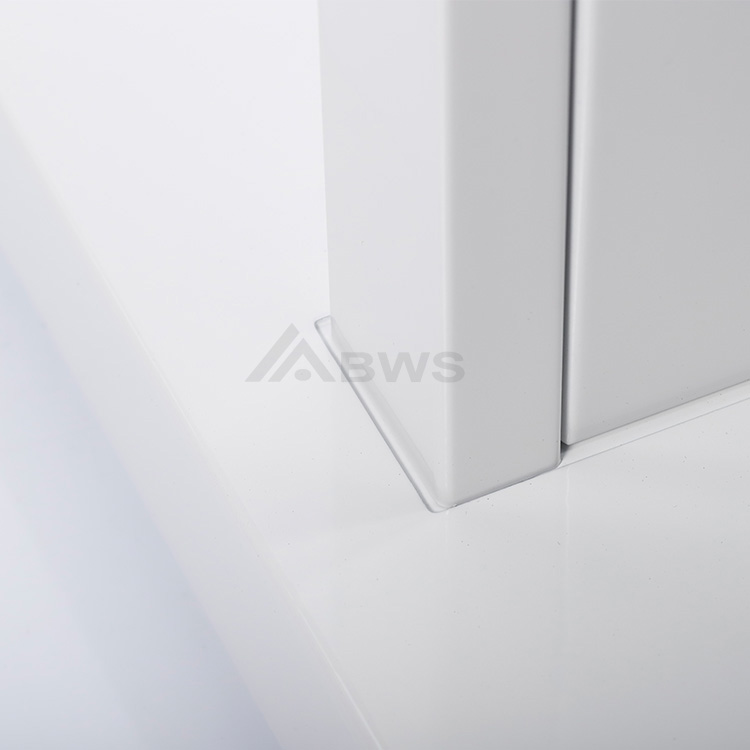 Above photo shows how the back panel is inserted into the base. It is steady. If you need more information about this sock display rack, reach us now.
Do you have other sock display ideas?
Below are 6 creative sock displays for your reference. You can send us a reference design or ask for help if you have any questions about custom displays, our more than 10 years of experience will help you.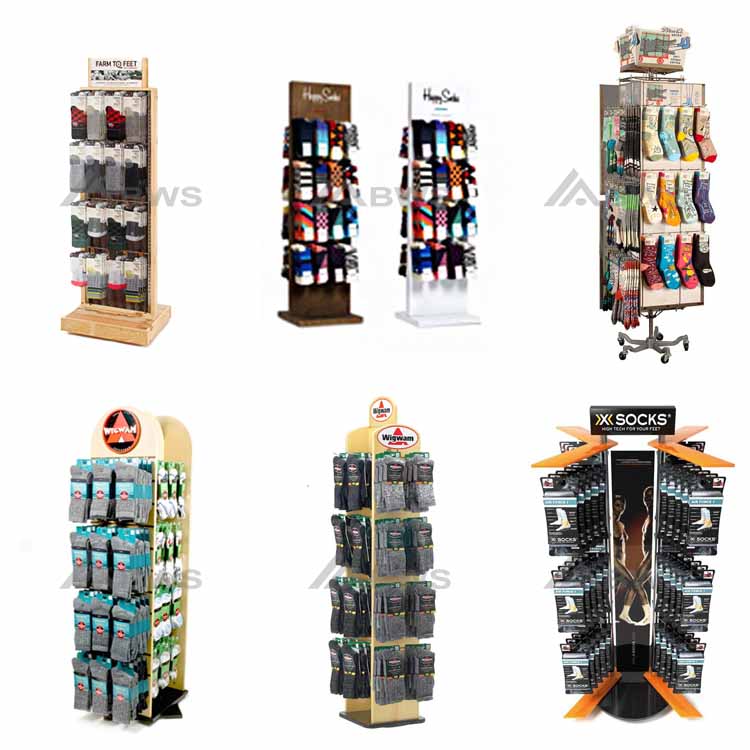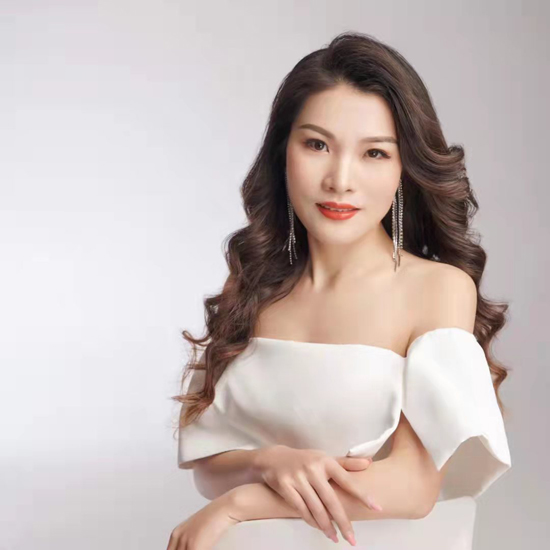 jessie huang
Love what we do and do what we love! Enjoy life, enjoy working in BWS DISPLAYS.