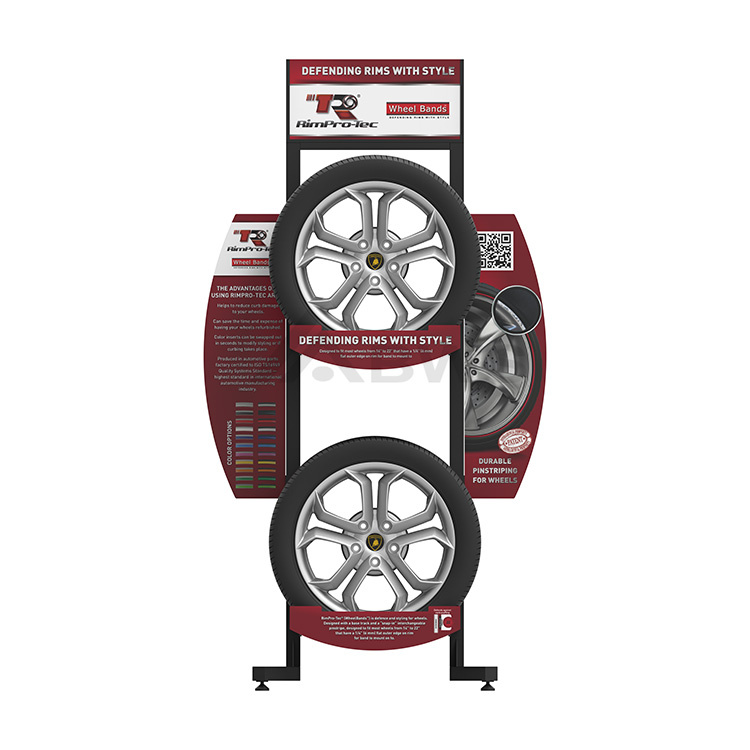 Productive Metal Tire Display Stand 2-layer Floor Standing Tyre rack
Order(MOQ):50
Payment Terms:EXW, FOB Or CIF
Product Origin:China
Color:Black
Shipping Port:Shenzhen
Lead Time:30 Days
Service:Customization Service, Lifetime After-sales Service.
How to display tires?
Custom tire display stands are gorgeous, affordable merchandising tools to showcase your tires in your showroom. You can get a differently-sized tire display stand to fit your retail shops and stores. Custom tire display stands are convenient, sturdy and stylish to convert more visitors into buyers.
And the global automotive tire market size is growing, it is expected to grow from $118.1 billion in 2021 to $123.7 billion in 2022 at a compound annual growth rate (CAGR) of 4.7%. The automotive tire market size is expected to grow to $151.66 billion in 2026 at a CAGR of 5.2%. Custom tire display stands are an efficient way to stand out among competitors. BWS Displays is a factory of custom displays that has more than 10 years of experience. Whether you need tire display stands, tyre display racks or tire racks, we can make them for you. We would like to share with you a metal tire display stand that may help you increase sales too.
What are the features of this tire display stand?
All displays we made are customized, there is no stock and you can customize in size, shape, material, logo, color, tiers, graphics and more. And this is a tire display stand customized for Rimpro-tec. RimPro-Tec® offers a broad spectrum of automotive protection and restoration products for the automotive accessories market for wholesale and direct to customers. They offer a one-stop-shop solution for all car accessories and protective equipment direct from manufacturers. Below are the features of this tire display stand.
1. Stable and strong. This tire display stand is made of metal tube with 4 levels, which is strong enough and stable.
2. Visual merchandising. As you can see, there are custom graphics on the header, base, middle, two wings, and double sides, they impress visitors and educate them about your tires. All top, middle and base graphics are pasted on, while two PVC graphic wings are inserted and fixed by screws.
3. 2-layer, display 4 tires at the same time. Most new vehicles generally come with tires in the 15-to-18-inch range; sporty cars and luxury vehicles (especially crossovers and SUVs) are often equipped with larger tires–typically between 19 to 22 inches. And this tire display stand can display generally tires. If you need this display stand just fit your tires, we can make it for you too. It is easy, only need to change the width of the tire holder.
4. Knock-down design. In order to make a smaller flat package and save shipping costs, all these 2 tiers of tire holders can be knocked-down. But we put assembly instructions inside the carton, and it is easy to assemble when you follow the steps.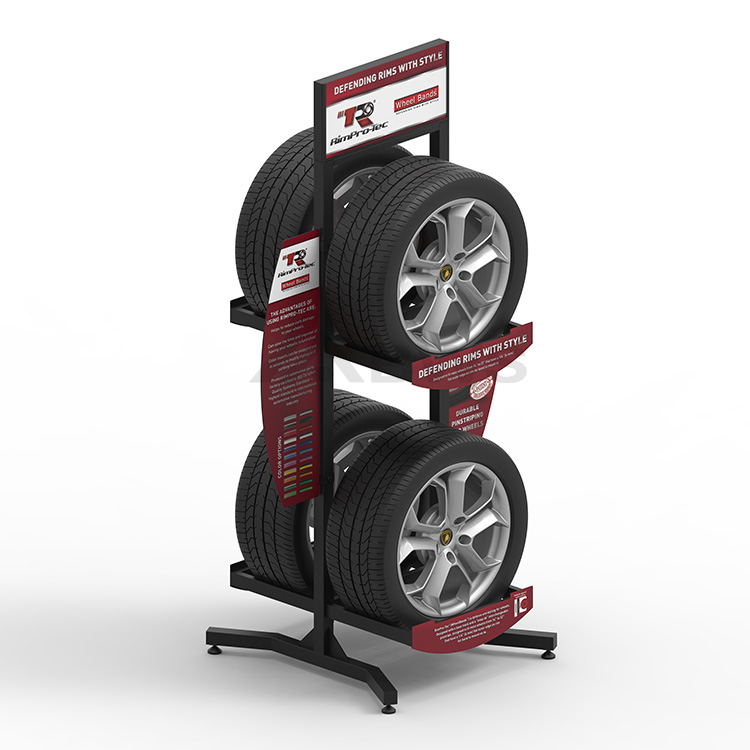 Of course, if this tire display stand is not what you are looking for, you can share with us your display idea, and we can turn it into reality.
How to make your brand tire display stand?
As we mentioned before, we are a factory in custom displays, and we are sure we can make the tire display stand meet your specific display needs. Below are the steps.
1. Understand your specific needs. Whether you have a display idea or not, we can work for you. If you show us your display idea with a photo or rough drawing, even a reference design, we will give you professional suggestions after we know more about your tires, such as specifications, and your store outlets. If you do not have an idea, we can send you some reference designs and then modify them to fit your tires.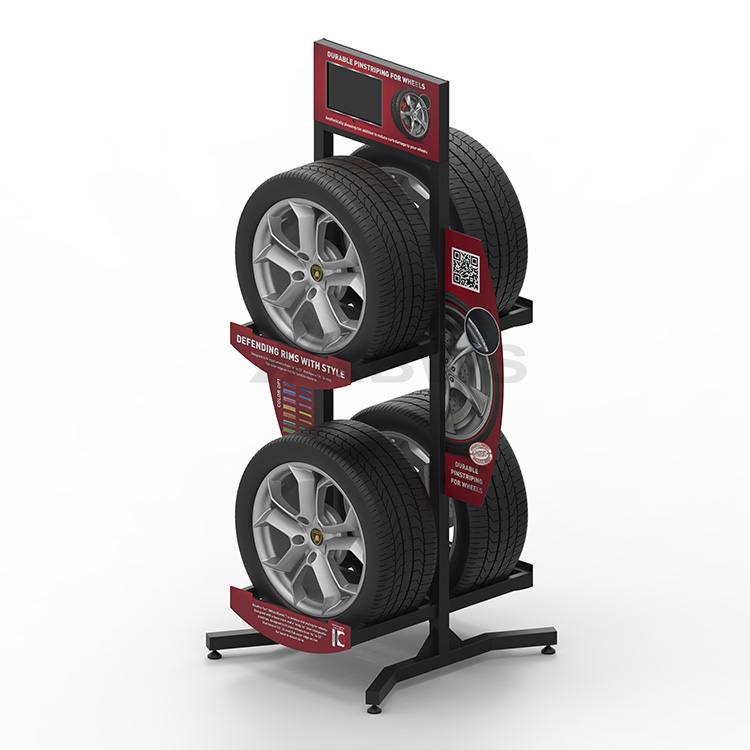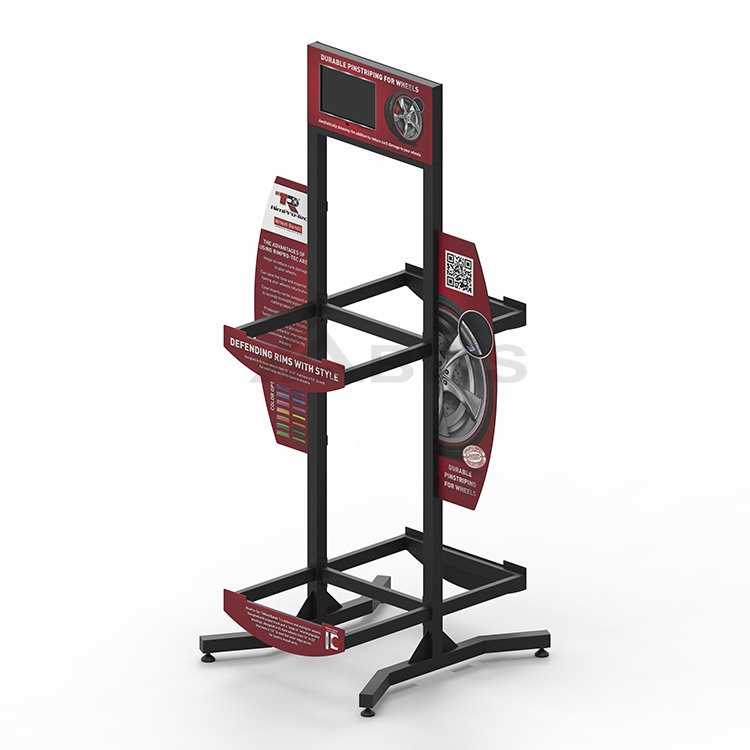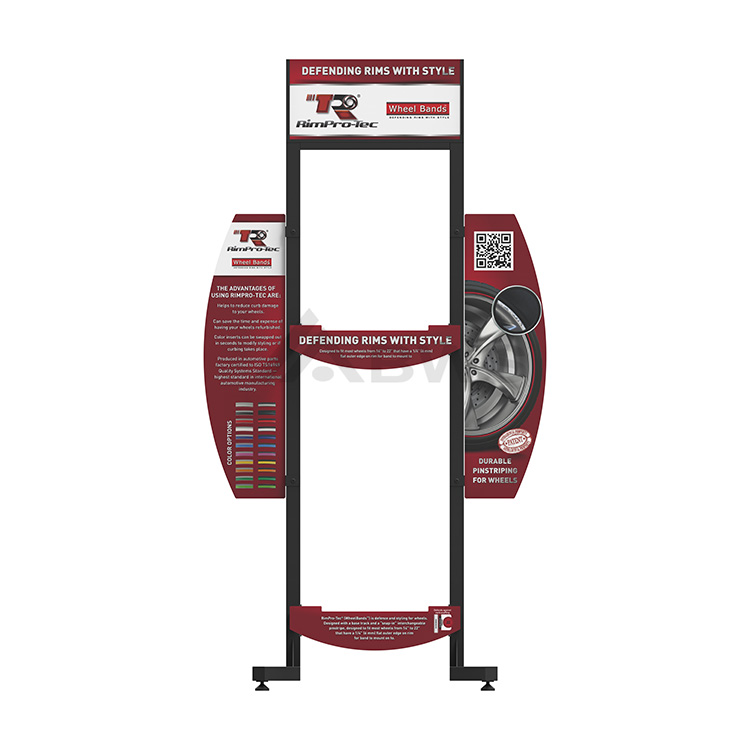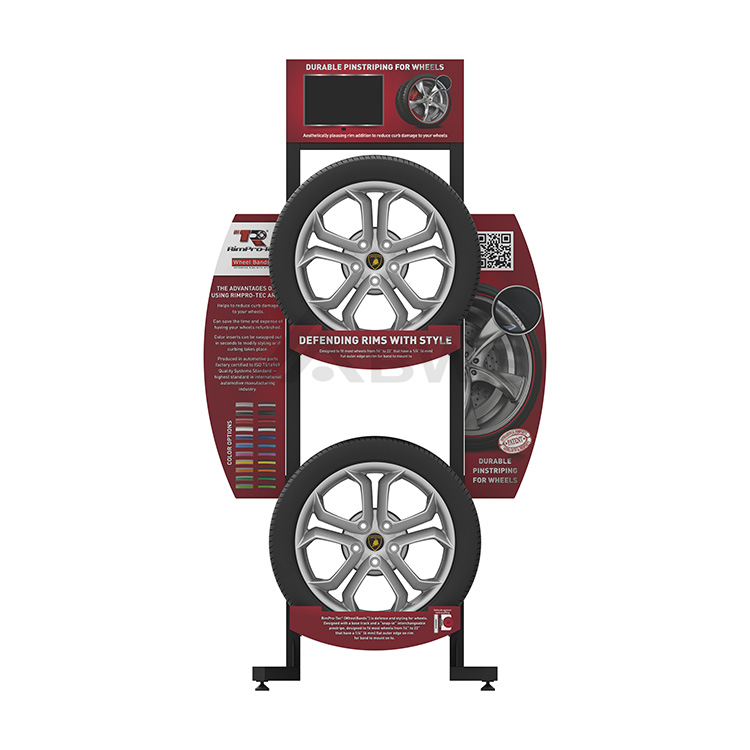 2. Design and offer drawings. We will design and provide renderings and drawings to you after we confirm the details together. If you want to make some changes after the drawing, we can modify it again. Only if you approve the design, and we will offer you a quotation. We need to know how many pieces you need, so we can give you the best offer. Normally, we quote the EX-work price. If you need FOB or CIF price, we need to know where these displays ship to.
3. Make a sample. We will make a sample for you after you approve the design and price and place an order. Our aim is to make a tire display stand that will increase your brand influence and sales. It always takes 7-10 days to finish the sample. And we will take HD photos and videos in detail, such as measuring dimensions, packing, logo, assembling, gross weight, net weight and more before we ship the sample out to you.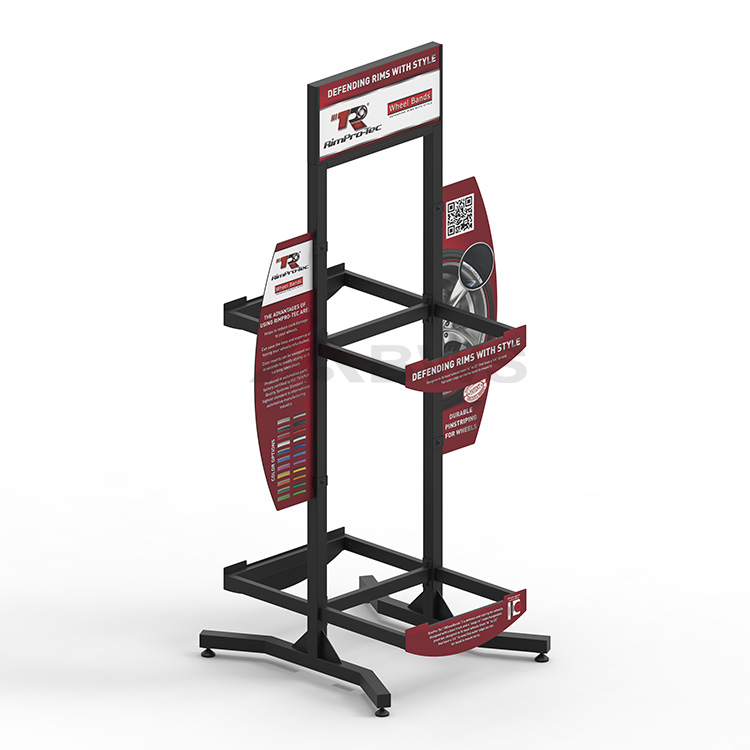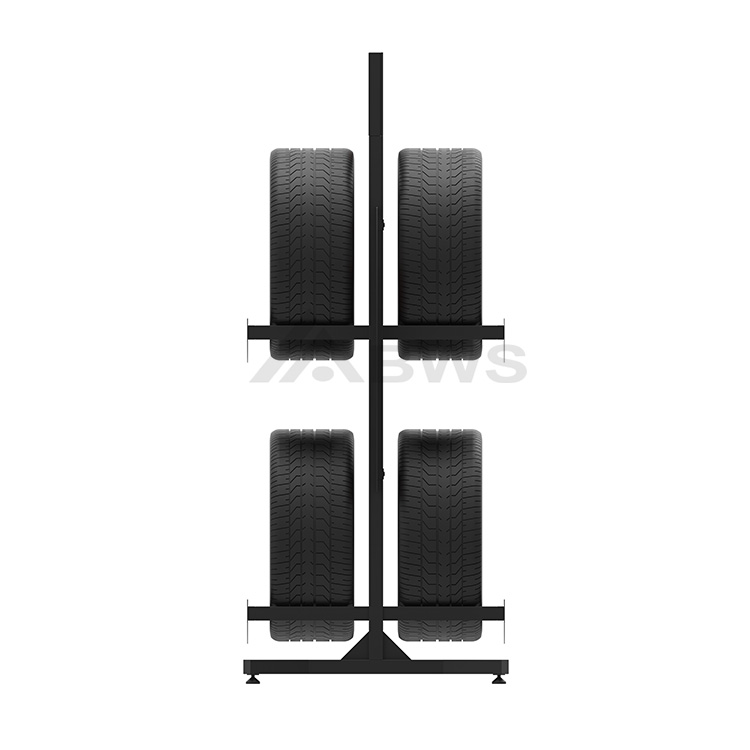 4. Mass production. Our team will start mass production after you approve the sample. Our Qc team will control in detail to make sure mass production is as good as the sample. At the same time, our project manager will follow up and update regularly with photos and videos from laminating to packing. In order to make the best use of a carton and keep your tire displays safe, we also will design a package solution before packing. The package solution is up to the design and material. If you have an inspection team, they can come to our factory during the whole production process.
5. Packing & container layout. We will give you a container layout after you agree with our package solution. Normally, we use foam and plastic bags for inner packages and strips even protecting corners for outer packages and put the cartons on pallets if necessary. A container layout is to make the best use of a container, it also saves shipping costs if you order a container.
6. Arrange shipment. We can help you arrange the shipment. We can cooperate with your forwarder or find a forwarder for you. You can compare these shipping costs before you make a decision.
7. After-sales service. We will follow up on your feedback and solve your questions if you have any.
Above is the process of making custom tire display stands, and you can try a sample first.
Other tire display ideas for your reference.
Below are 6 other tire display ideas. They are all made of metal. But you can custom them in mixed materials, we have metal workshops, wood workshops as well as acrylic workshops. That's why we can meet most of your display needs. We also can add LED lighting and an LCD player on your custom display stand.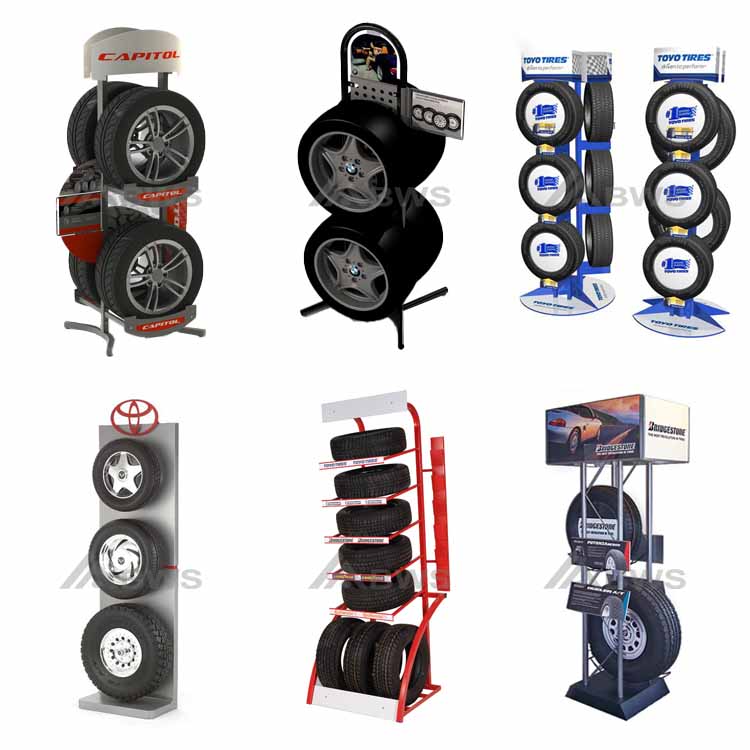 We make more than tire displays, but for other car products, such as wiper display stand, blender display rack, engine oil display stand, lubricate oil display rack etc. We also make custom displays for other industries, such as clothing, sunglasses, wine&drinks, tools, tiles, cosmetics, and much more. Below are 4 of them we have made for your reference.
If you want to know more about us or need help with custom displays, contact us now.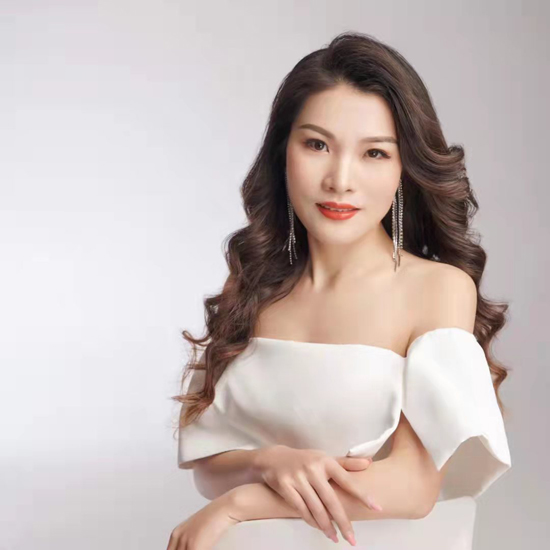 jessie huang
Love what we do and do what we love! Enjoy life, enjoy working in BWS DISPLAYS.