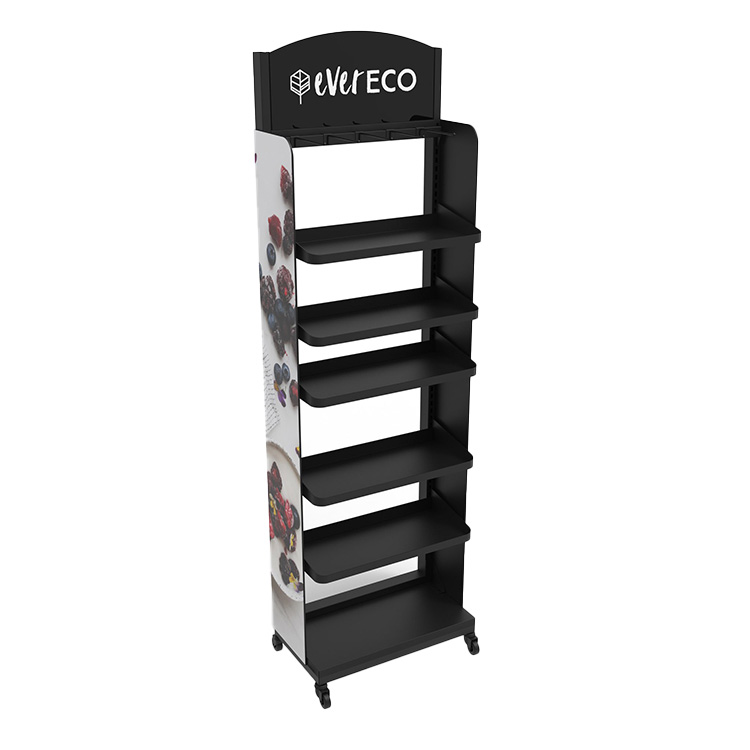 Custom 6 Tier Mug Display Rack Metal Shelf Eyecatching Factory Price
Order(MOQ):50
Payment Terms:EXW, FOB Or CIF
Product Origin:China
Color:Black
Shipping Port:Shenzhen
Lead Time:30 Days
Service:Customization Service, Lifetime After-sales Service.
Mug display racks are designed to showcase various cups and bottles. There are coffee cups, tea cups, and mugs. The global coffee cup market size is estimated to be worth USD 1382 million in 2021. As per our research, the market is projected to exhibit a CAGR of 2.8% during the forecast period. The Mug Market will grow at a CAGR of 9.50% & expected to reach USD 44.21 billion by 2029. Disposable cups and ceramic or glass mugs are widely used across restaurants and hotels.
The plastic bottles market size is estimated to be worth US$ 102.8 billion in 2023. The market outlook is even brighter for 2033, with expectations exceeding US$ 155.2 billion by 2033. This upward trajectory is supported by a sluggish CAGR of 4.2% over the forecast period. So no matter what kind of cups or bottles, they should be nicely displayed to get more market share. Today, we are going to showcase a cup display stand for you.
What are the features of this mug display rack?
This mug display rack is made of metal which is stable and sturdy with a long lifetime. There are 6 tiered shelf which is made of metal tubes and sheets. It is functional. It can showcase more than water bottles, but other liquor bottles, such as paint bottles and other products. With a full-length graphic on 2 sides and a custom graphic on the top, it is visually attractive.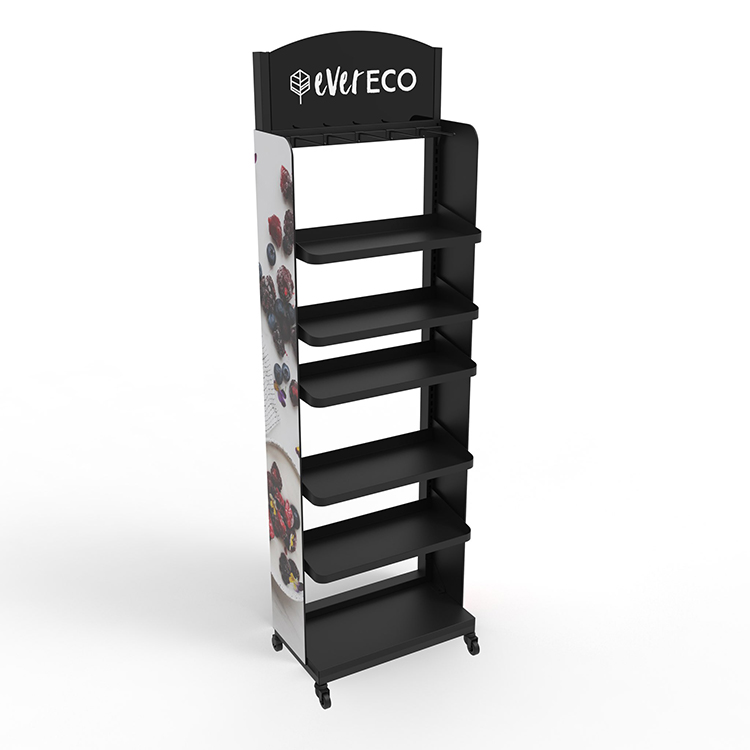 As you can see from the above photo, every shelf has a fence, which keeps your products from dropping down. Besides, all the shelves are detachable. And there are 5 metal peg hooks to hang other products. This mug display rack is powdered black, it has a nice finish. It is easy to clean. Besides, there are 4 casters so it is movable easily. But it is a knock-down design, which has a small packing.
All displays we make are customized to fit your brand needs and showcase your products' features. You can change the design to fit your products. Logo, size, design, material, color, and more to fit your brand and needs.
How to make your brand logo mug display rack?
Below is the normal process of making a custom display, it works for your brand mug display rack too.
Step 1. Understand your display needs. No matter for free-standing displays or countertop displays, or wall displays, if you share with us your display ideas with a photo, drawing, or reference design, we will discuss them with you for more details and design for you.
Step 2. Confirm the design and provide drawings. If you can ship us samples, it will be more helpful. We can add your products to the display. You also can make some changes or approve the design before we give you a quotation. Below is the 3D drawing of the mug display rack. And you can see there is a pegboard back on the above the first shelf, which is from dropping. From the back, you can see that there is a metal tube in the middle of the back panel to make this structure more steady.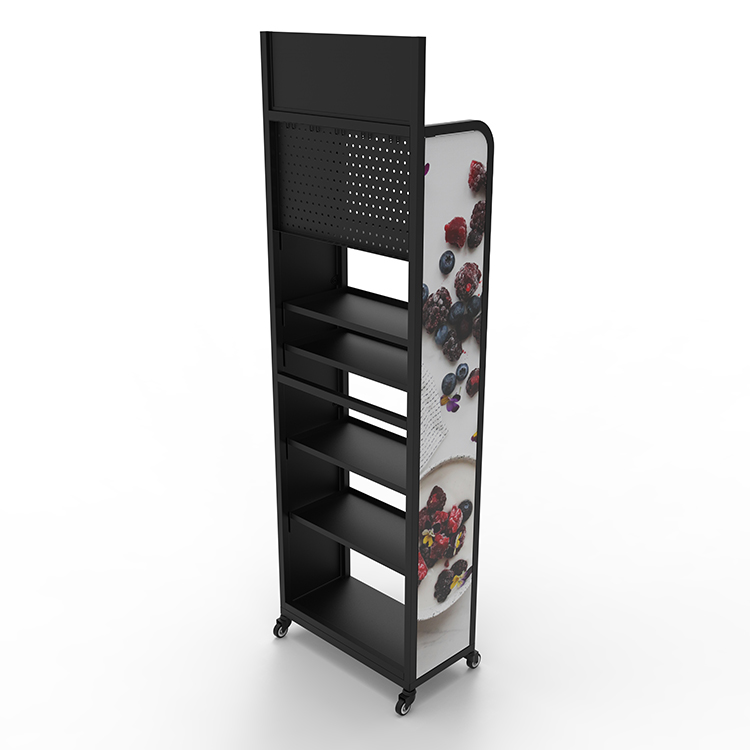 Step 3. Prototyping. A sample is important for the client and for us. It decides the details for mass production. It takes 7-10 days to finish the sample. And we will take HD photos and videos before we ship the sample out to you. Our aim is to make the mug display rack to increase your brand influence and sales. We always give suggestions to the clients and want to give the best solution for them. That's why we made some changes to the mug display rack and added attractive color to get more attention.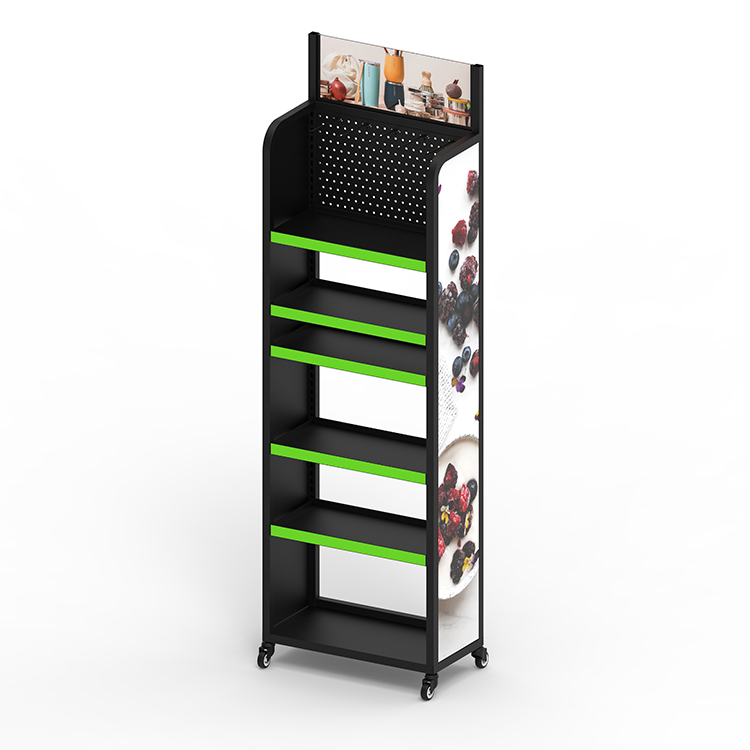 Step 4. Mass production. Mass production will be after the sample approval. We will assemble and check everything, and take photos and videos too. We also will design a package solution to make the best use of a carton and keep your mug display racks safe. During this process, our QA team will control all details and our project manager will follow up and update regularly.
Step 5. Packing. We will give you a container layout since the package design is settled. To pack safely, we will use foam or strips even protect corners, and pallets according to the material and design of your display stand. A container layout is to make the best use of a container, it also saves shipping costs if you order a container. Detailed assembly instructions will be within the carton.
Step 6. Arrange shipment and provide after-sales service. We can cooperate with your forwarder or find a forwarder for you. You can compare these shipping costs before you make a decision. We come to after-sales service after delivery.
If you have any questions or want to try a mug display rack sample, please feel free to contact us now. We will do our best to provide you with satisfied service and quality displays to meet your needs. Here are other displays for your reference which may help you get an idea to make your brand bottle display stand.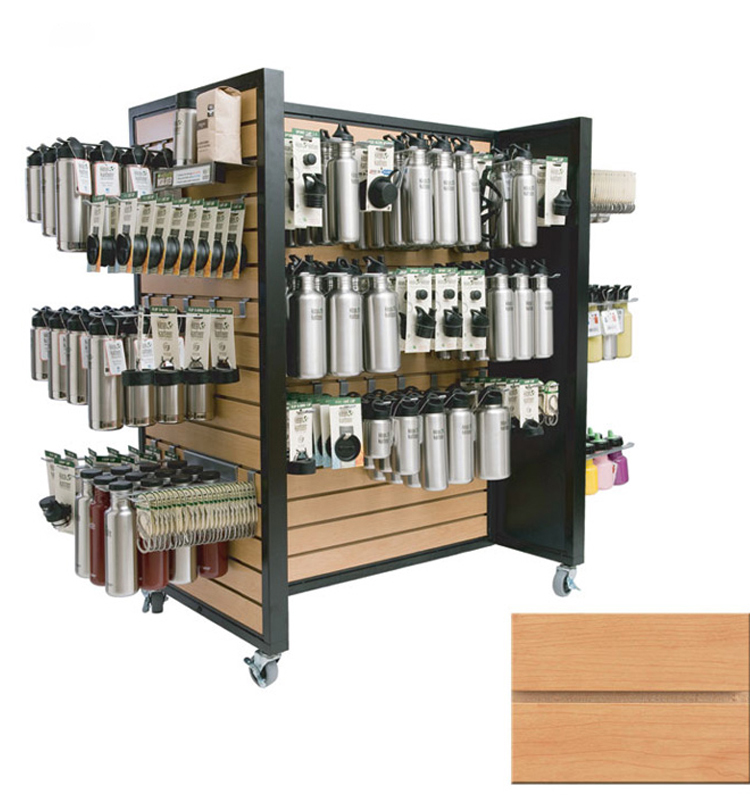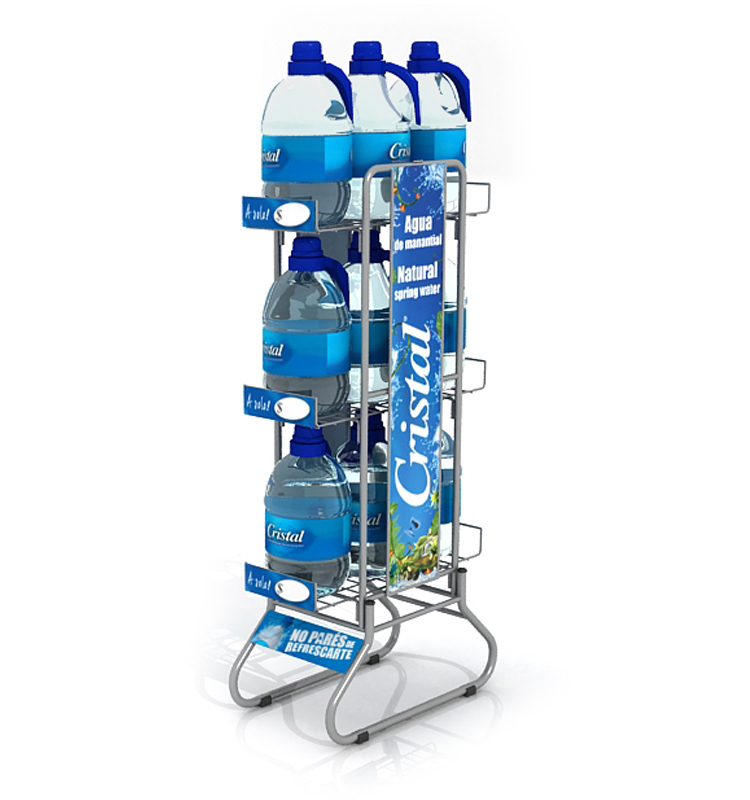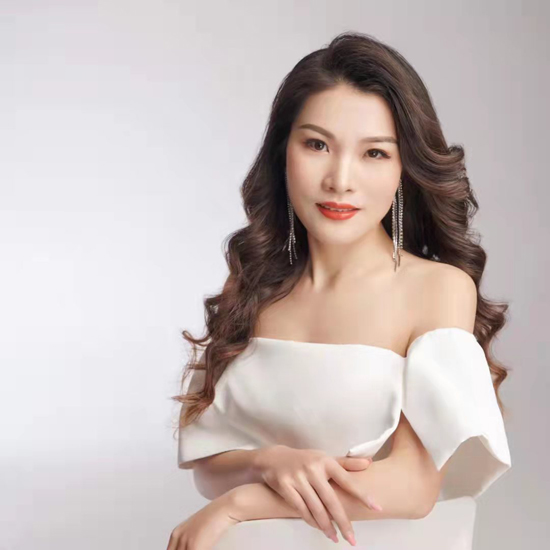 jessie huang
Love what we do and do what we love! Enjoy life, enjoy working in BWS DISPLAYS.