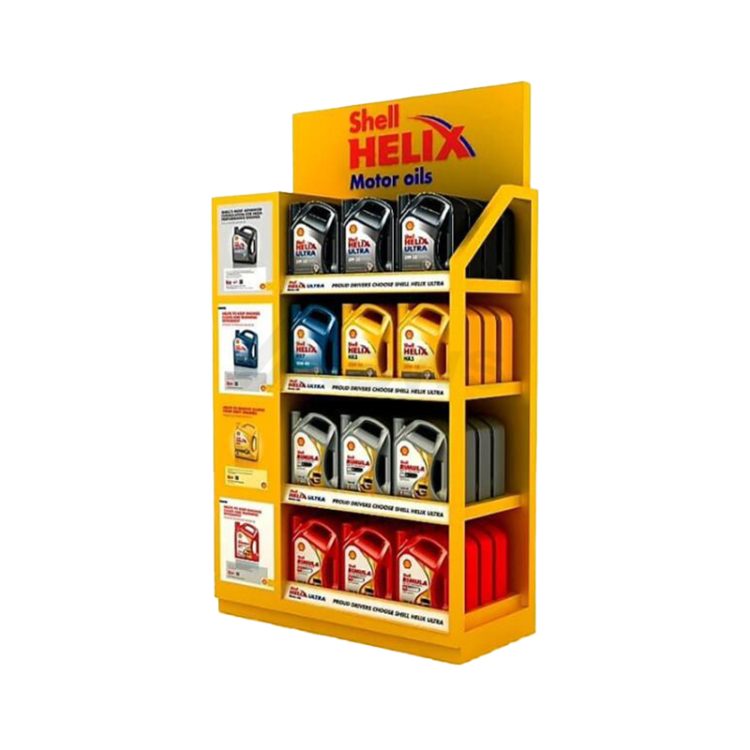 Nice 4-Tier Engine Oil Display Rack Metal For Helix
Order(MOQ):50
Payment Terms:EXW, FOB Or CIF
Product Origin:China
Color:Yellow
Shipping Port:Shenzhen
Lead Time:30 Days
Service:Customization Service, Lifetime After-sales Service.
What is an engine oil display rack?
An engine oil display rack is designed to showcase engine oil, and motor oil in gas stations as well as other car selling or repair environments.
The global automotive engine oil market size was valued at USD 35.7 billion in 2021 and is projected to grow at a compound annual growth rate (CAGR) of 3.2% in terms of revenue from 2022 to 2030 to reach USD 47.70 billion by 2030.
Gorgeous, affordable wholesale engine oil display rack that gives you an efficient way to showcase your oil products. Today, we are sharing with you an engine oil display rack that may help you improve your customer experience.
As a factory, we have made many custom displays for car products, metal display stand, wood display shelf, acrylic display case and more to get all attention to the products and increase brand awareness. Our core competence is to design and make custom displays to meet your display needs.
What are the features of this engine oil display rack?
Feature 1 is a nice design. This engine oil display rack is freestanding and is made of metal with custom graphics. It is designed for Helix, a famous motor oil brand.
Feature 2 has an attractive color. It is in a yellow color which is outstanding and matches some of their oil packages.
Feature 3 has a large capacity. It is 4 layer display stand, which can showcase 48 bottles of lubricating oils.
Feature 4 has a long lifetime. Because of the metal tube material, this oil display rack is strong enough and stable.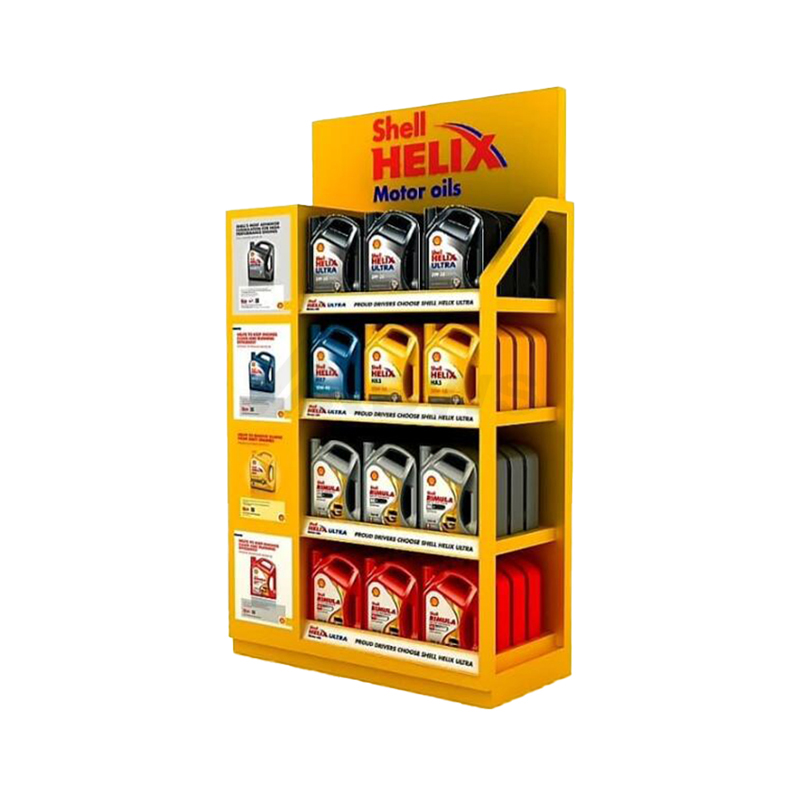 Besides, custom signage on the edge of every shelf and on the right side educates buyers about the features of the motor oil. It is better for the buyer to find out their needs and choose the right product. A small package means lower shipping costs, this oil display rack is in a knockdown design, so the shipping cost is much cheaper. While we provide assembling instructions, so you don't need to worry about it.
Of course, because all displays we made are customized, our core competence is custom displays, we can turn your display ideas into reality.
Here are another two engine oil display racks for your reference. The first one is a tabletop motor oil display stand for Hyundai. The lighting on the backlit really makes this motor oil eye-catching.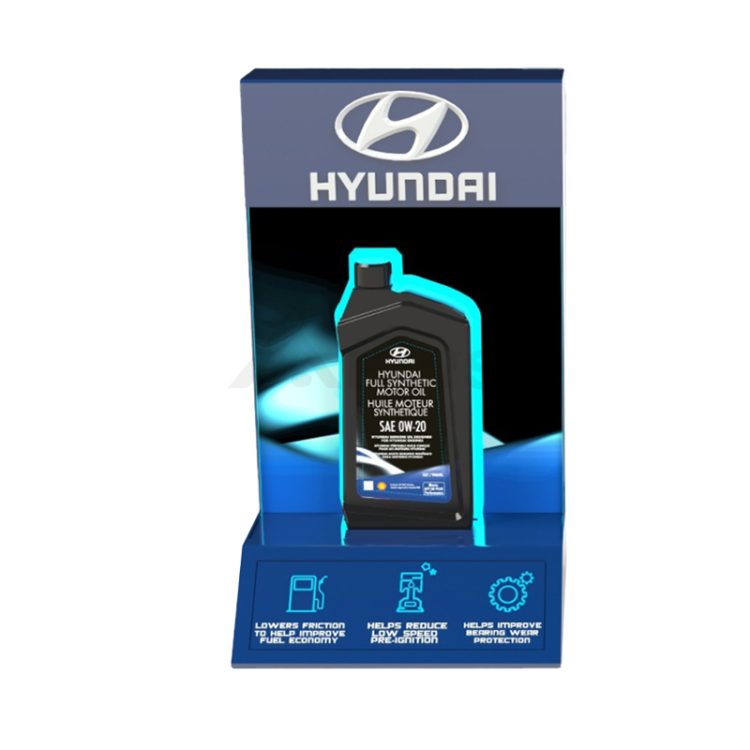 The second engine oil display rack is floor-style which has 4 tiers. It is in black color, the same as the product. The interchangeable header shows more about the product choices.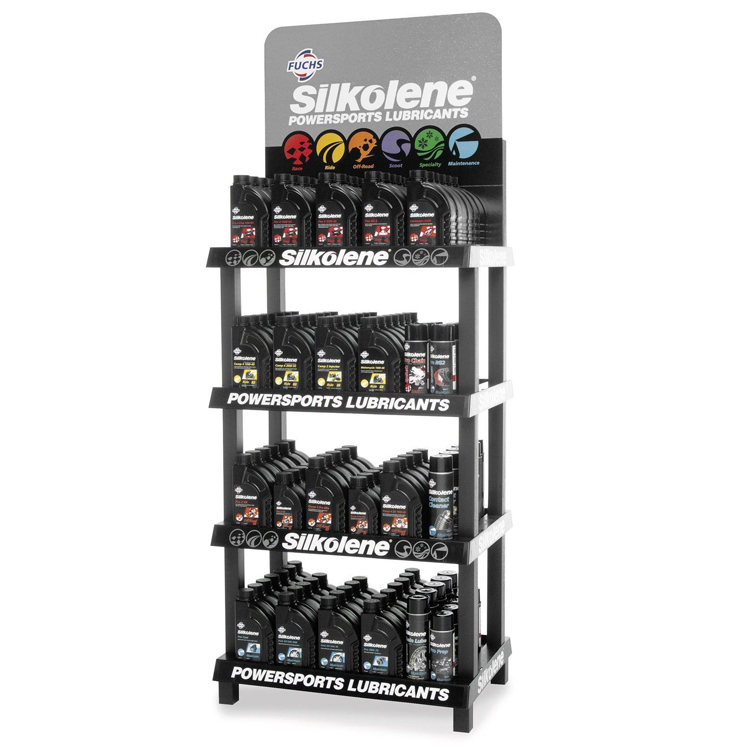 How to make your custom engine oil display rack?
1. We need to know your requirements first, such as what's the size of your items in width, height, and depth. And we need to know below basic information.
What's the weight of the item? How many pieces you will put on the display? What material do you prefer, metal, wood, acrylic, cardboard, plastic, or mixed? What's the surface treatment? Powder coating or chrome, polishing or painting? What's the structure? Floor standing, countertop, hanging. How many pieces you will need for potential?
You send us your design or share with us your display ideas. And we can also make designs for you, too. Bws Displays can customize the design as per your request.
2. We will send you a rough drawing and engine oil display rack 3D rendering with products and without products after you confirm the design. 3D drawings to explain the structure more clearly. You can add your brand logo on the display, it can be stickier, printed or burned, or lasered.
3. Make a sample for you and check everything about the sample to make sure it is meet your display needs. Our team will take photos and videos in detail and send them to you before delivering the sample to you.
4. Express the engine oil display rack sample to you and after the sample is approved, we will arrange the mass production according to your order. Normally, knock-down design is prior because it saves shipping costs.
5. Control the quality and check all the specifications according to the sample, and make a safe package and arrange the shipment for you.
6. Packing & container layout. We will give you a container layout after you agree with our package solution. Normally, we use foam and plastic bags for inner packages and strips even protecting corners for outer packages, and put the cartons on pallets if necessary. A container layout is to make the best use of a container, it also saves shipping costs if you order a container.
7. Arrange shipment. We can help you arrange the shipment. We can cooperate with your forwarder or find a forwarder for you. You can compare these shipping costs before you make a decision.
We also provide photography, container loading, and after-sales service.
Where to buy engine oil display racks?
BWS  Displays is a factory of custom POP displays in China for decades, we have accumulated professional experience, and know how to design a better structure to make the best use of material, but not scarify the quality and nice appearance. So we make affordable custom displays. If you need more engine oil display rack designs or more information, you can contact us anytime.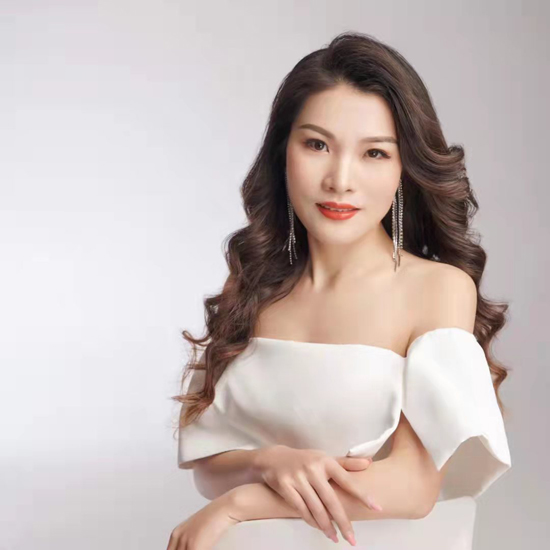 jessie huang
Love what we do and do what we love! Enjoy life, enjoy working in BWS DISPLAYS.