Nice 2-Way Earring Display Stand Natural Wood Countertop Jewelry Display
Order(MOQ):50
Payment Terms:EXW, FOB Or CIF
Product Origin:China
Color:Wood
Shipping Port:Shenzhen
Lead Time:30 Days
Service:Customization Service, Lifetime After-sales Service.
Earring display stands are part of jewelry displays, there are bracelet displays, ring displays, and necklace displays to display kind of other jewelry. The global jewelry market size was valued at USD 256 billion in 2021 and is expected to surpass USD 517.27 billion by 2030, registering a CAGR of 8.25% during the forecast period (2022- 2030).
Although various brands have started making use of online channels to sell products and reach a consumer database, people tend to have more trust in buying expensive jewelry items using offline mode which means physically visiting the stores. This allows consumers to see the product first hand and it also guarantees the authenticity of the product. So jewelry displays are important tools to organize and showcase jewelry. Today, we are sharing with you a countertop earring display stand.
What are the features of this earring display stand?
This earring display stand is designed for Ice & Fire Jewelry. It is made of wood with slots for earrings, it has a natural look and is stable. Besides, you can showcase different earnings at the same time. To impress consumers and increase brand awareness, there is the brand logo on the top of the back panel. And it is a double side earring display stand, it has a large capacity. Besides, it is in a knock-down design, the packing size is small and it is easy to be set up by screwing up.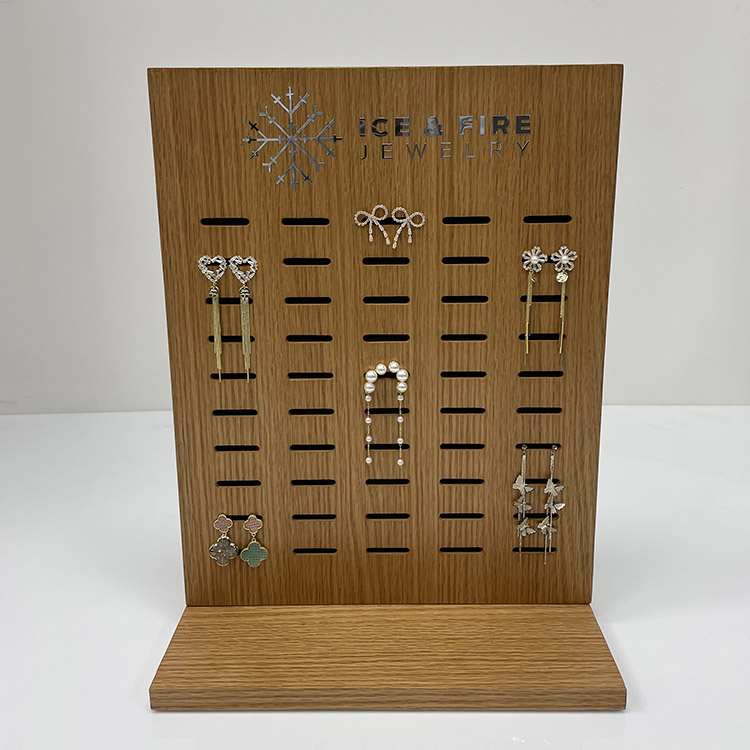 All displays we made are customized according to the client's specific needs. So you can tell us your requirements, and we can design and craft the right display for you. If you like this earring display stand, we can send you more details such as size, logotype, and more. Here are more photos of this earring display stand.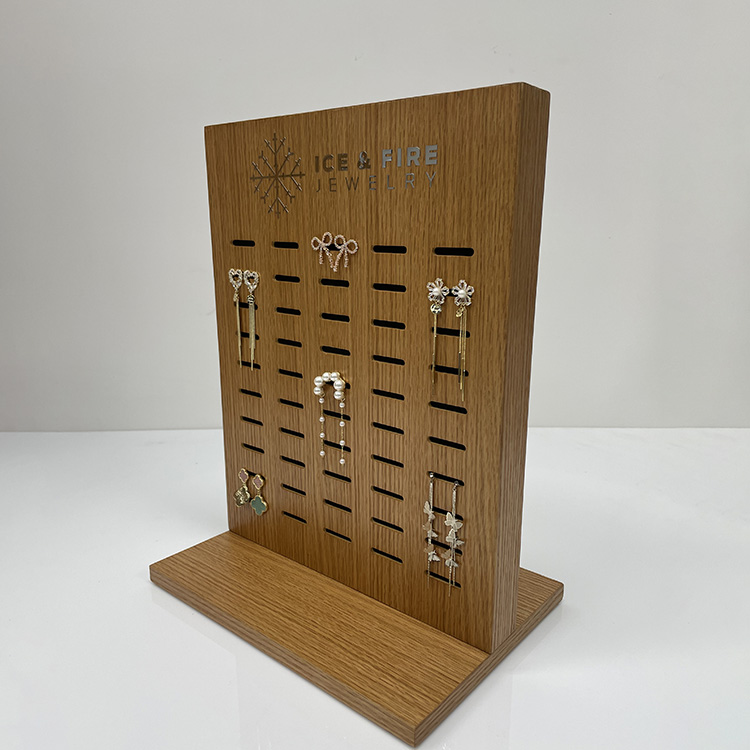 If you need other designs, please feel free to contact us. Here are several other designs which may help you get an idea to showcase your jewelry.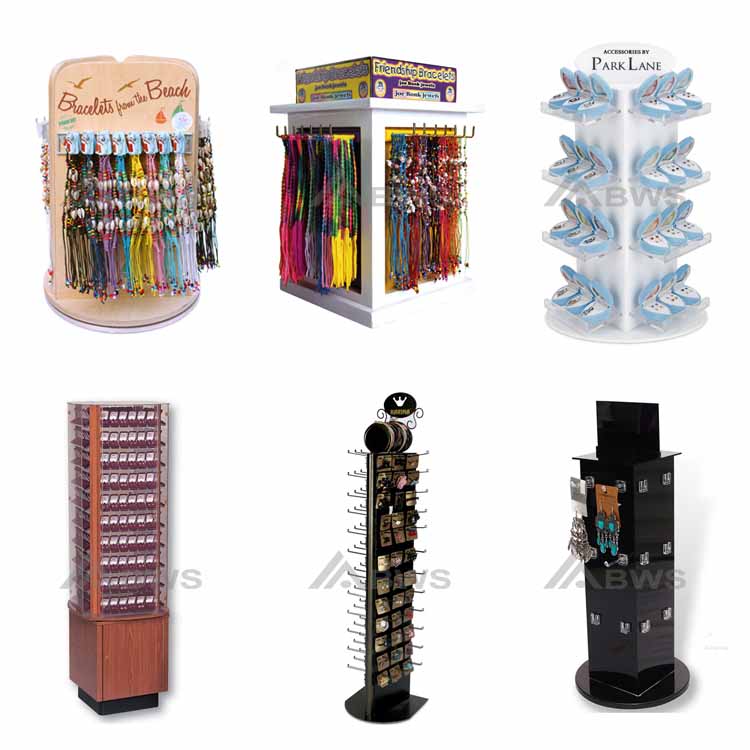 How to make your brand jewelry display stand?
No matter what kind of custom displays you need, we can meet your needs with our 20+ years of experience. Below are the basic steps to make our brand jewelry display stands.
First of all, we need to understand your needs, for example, what kind of displays you like, a countertop jewelry display stand, or floor displays. What material do you like, metal, wood, acrylic, or other materials? How many items do you want to showcase at the same time? Etc.
And the second is to design or modify the design you like. You can send us a reference design or just share your display idea with us, we will come out with the right display solution for you, no matter whether you need a countertop display or a floor display. We will send you drawings from different angles, so you can see what the jewelry display looks like. Below is the rendering for this earring display stand.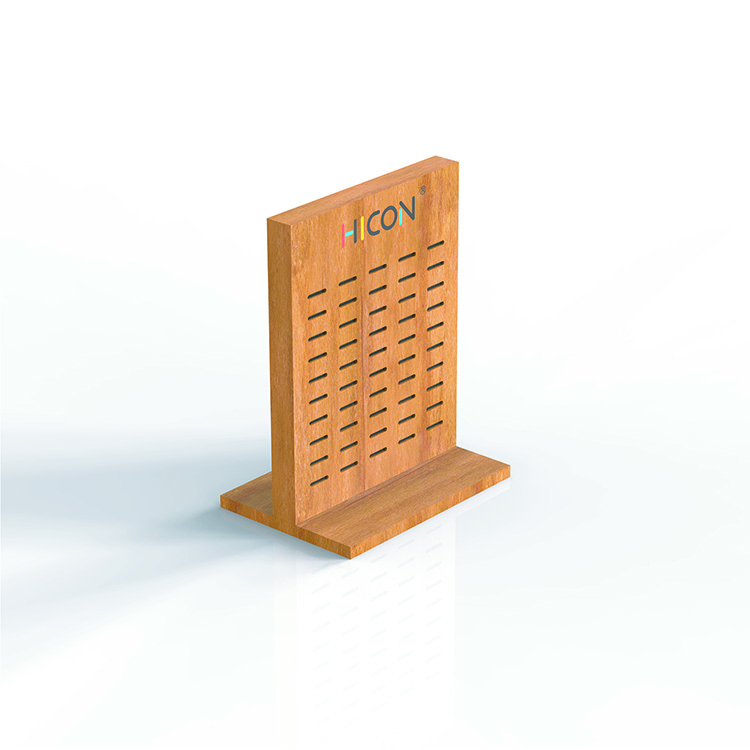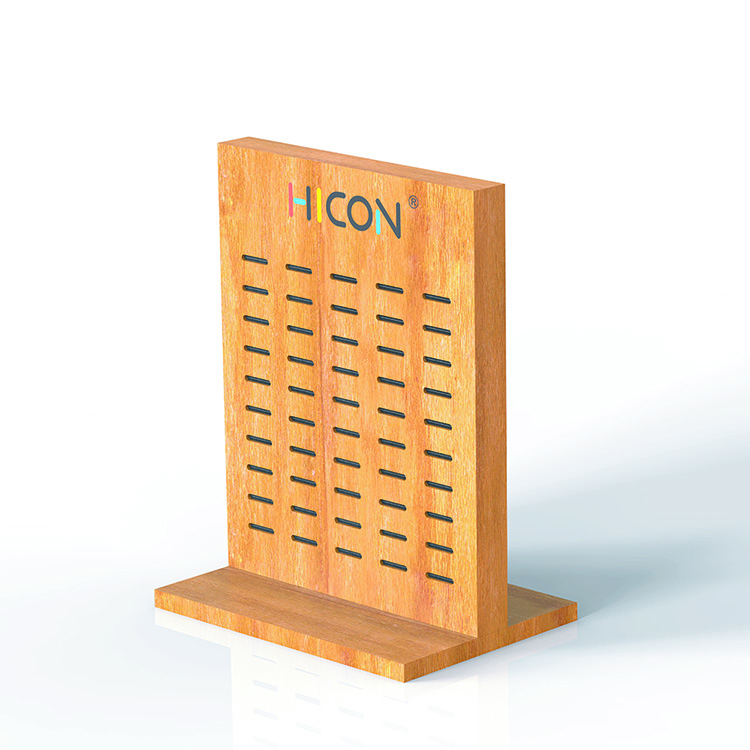 The third step is to make a sample. A  sample is important to check how the displays work for your products, and how the clients think about the sample. Does this jewelry display stand match your items?
Only after the sample is approved, we will process mass production. We have a professional team to control the quality and our project manager will update the status for important steps with pictures and videos.
The fifth step is to check the quality and arrange safe packing. We will give you a container layout after you agree with our package solution. Normally, we use foam and plastic bags for inner packages and strips even protecting corners for outer packages, and put the cartons on pallets if necessary. A container layout is to make the best use of a container, it also saves shipping costs if you order a container.
The sixth step is to help you arrange the shipment. We can cooperate with your forwarder or find a forwarder for you. You can compare these shipping costs before you make a decision.
And last is long-term after-sales service. If you have any questions about this jewelry display stand or other custom displays, send us an e-mail, and we will give you the right solution within 24 hours.
The proliferation of new brands and packages in today's retail environment makes getting your products the exposure they need tougher than ever. Custom POP Displays are a substantial value add for the Brand, Retailer, and Consumer: Generating sales, trial, and convenience.
If you need any help with custom displays, please contact us now. We will make you satisfied.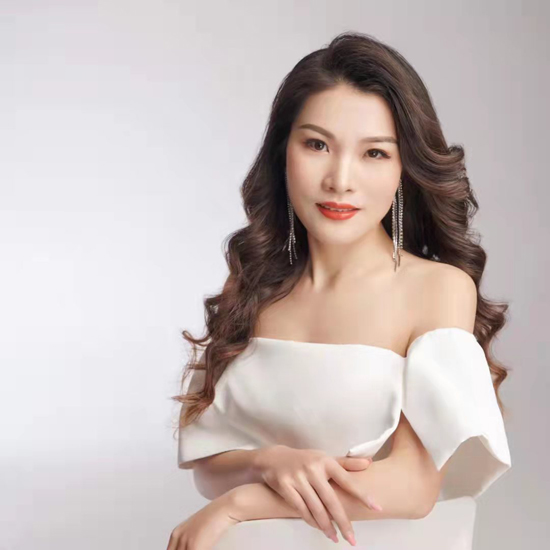 jessie huang
Love what we do and do what we love! Enjoy life, enjoy working in BWS DISPLAYS.