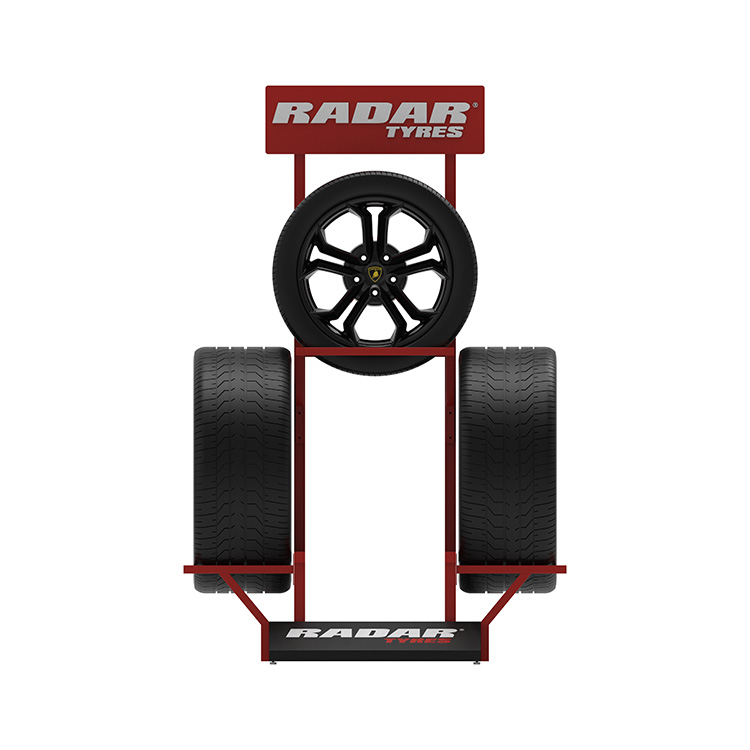 Custom Metal Alloy Wheel Display Stand With Strong 3 Holders
Order(MOQ):50
Payment Terms:EXW, FOB Or CIF
Product Origin:China
Color:Black, Red
Shipping Port:Shenzhen
Lead Time:30 Days
Service:Customization Service, Lifetime After-sales Service.
We have shared many alloy wheel display stands, tire display stands, and rim display stands for the automotive market. The global Automotive market size was valued at USD 2085778.43 million in 2022 and is expected to expand at a CAGR of 2.79% during the forecast period, reaching USD 2460225.7 million by 2028. The automobile is a wheeled motor vehicle used for transportation. Custom alloy wheel display stands are designed to showcase car wheels in the showroom, so if you are a brand owner, maybe they can help you too.
Today, we are going to share with you one more alloy wheel display stand we made, which is for Radar tyres, which is the flagship brand of Omni United and offers a unique value proposition in its segment. In the passenger and light truck segment the brand offers a vast and varied range of tires that are made for all seasons, applications and different types of vehicles that cater to different requirements and interests of drivers.
What are the features of this alloy wheel display stand?
As you can see from the below photo, this alloy wheel display stand has these features. 1. Strong and long lifetime. This alloy wheel display stand is made of metal and a powdered black base with 3 red holders, which is attractive and safe for wheels. It can showcase 3 wheels at the same time. 2. Brand merchandising. there are custom brand logos on the head and the base, which impress buyers and build your brand logo. 3. It has a nice design. The base is sleek and stable, it gives more space for the brand logo. As for the packing, it can be flat in one carton.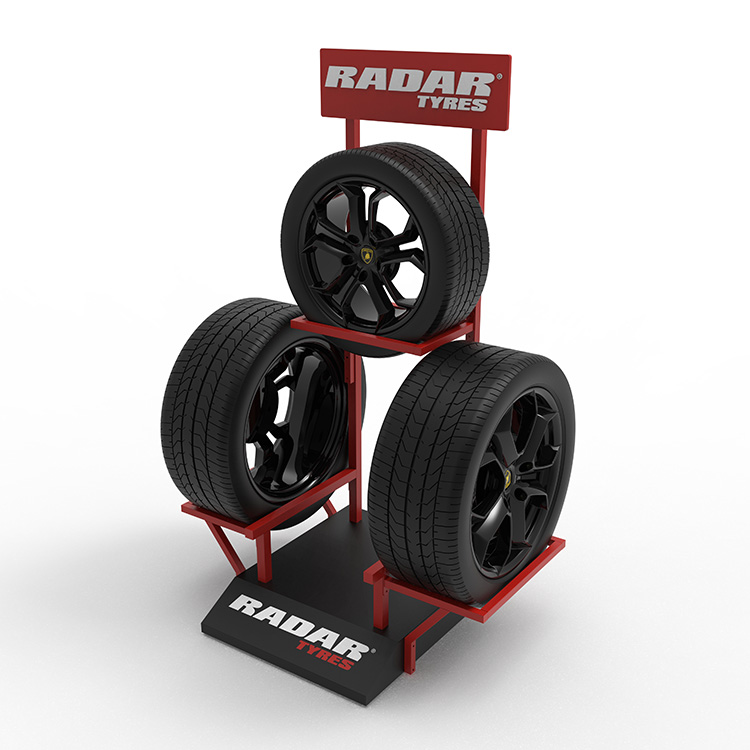 As all the displays we make are customized according to clients' requirements, you can tell us your requirements in design, logo, size, material, and color to make your brand alloy wheel display stand to get more attention from shoppers.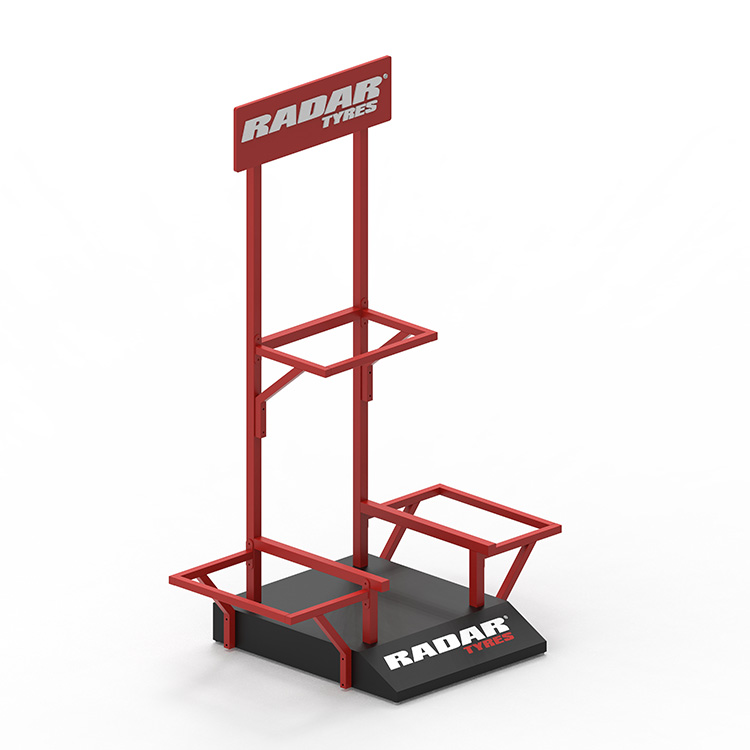 How to make your brand alloy wheel display stand?
Below is the common process we make custom displays. You can review or you can contact us now and we can guide you step by step.
1. Understand your specific needs. Whether you have a display idea or not, we can work for you. If you show us your display idea with a photo or rough drawing, even a reference design, we will give you professional suggestions after we know more about your alloy wheels, such as specifications, and your store outlets. If you do not have an idea, we can send you some reference designs and then modify them to fit your tires.
2. Design and offer drawings. We will design and provide renderings and drawings to you after we confirm the details together. If you want to make some changes after the drawing, we can modify it again. Only if you approve the design, and we will offer you a quotation. We need to know how many pieces you need, so we can give you the best offer. Normally, we quote the EX-work price. If you need FOB or CIF price, we need to know where these displays ship to.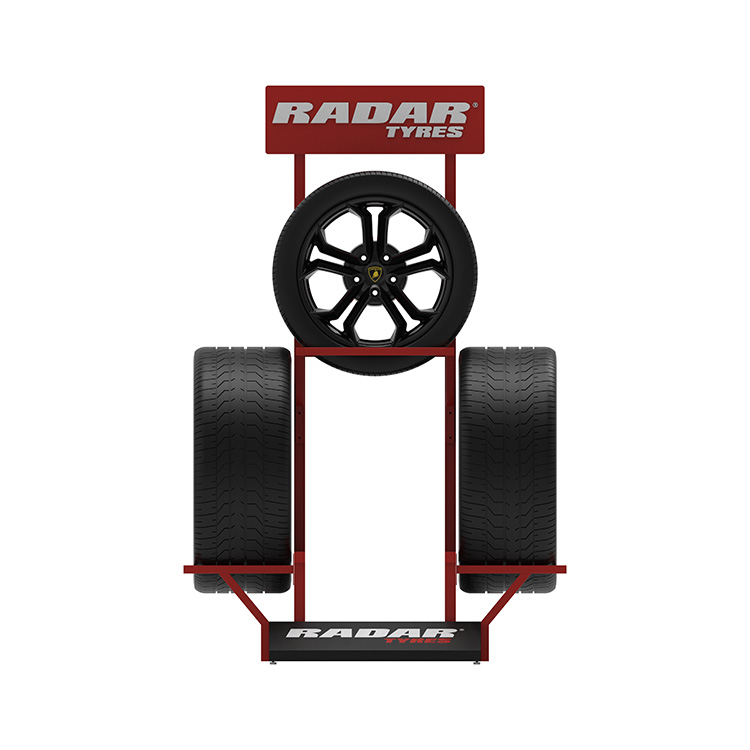 3. Make a sample. We will make a sample for you after you approve the design and price and place an order. Our aim is to make an alloy wheel display stand that will increase your brand influence and sales. It always takes 7-10 days to finish the sample. We will take HD photos and videos in detail, such as measuring dimensions, packing, logo, assembling, gross weight, net weight, and more before we ship the sample out to you.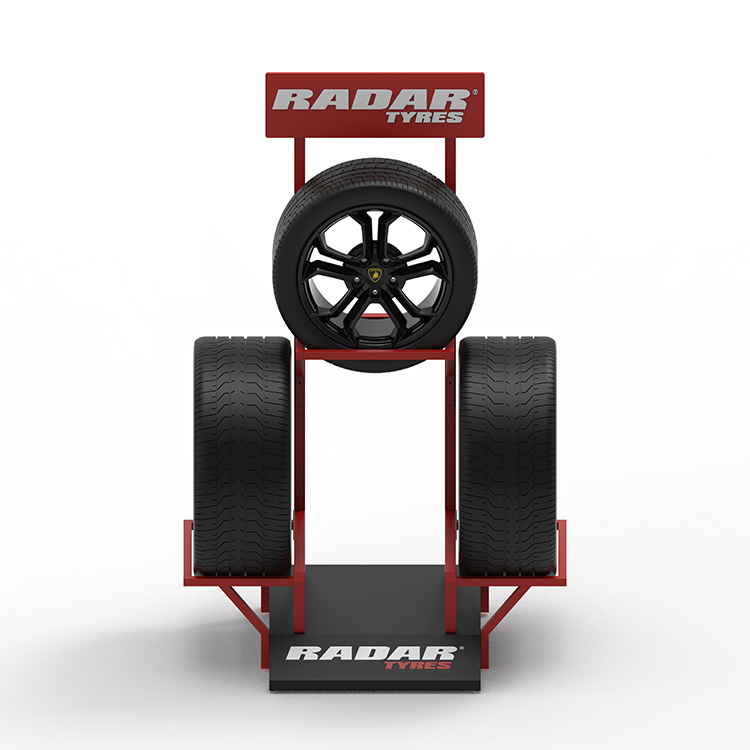 4. Mass production. Our team will start mass production after you approve the sample. Our QC team will control in detail to make sure mass production is as good as the sample. At the same time, our project manager will follow up and update regularly with photos and videos from laminating to packing. In order to make the best use of a carton and keep your displays safe, we also will design a package solution before packing. The package solution is up to the design and material. If you have an inspection team, they can come to our factory during the whole production process.
5. Packing & container layout. We will give you a container layout after you agree with our package solution. Normally, we use foam and plastic bags for inner packages and strips even protecting corners for outer packages, and put the cartons on pallets if necessary. A container layout is to make the best use of a container, it also saves shipping costs if you order a container.
6. Arrange shipment. We can help you arrange the shipment. We can cooperate with your forwarder or find a forwarder for you. You can compare these shipping costs before you make a decision.
7. After-sales service. We will follow up on your feedback and answer your questions if you have any.
If you will be happy if you can try a sample with us. We have quality assurance and lifetime after-sales service. As a factory of custom displays for more than 20 years, we are confident to help you. Here are 3 other designs we made for your reference.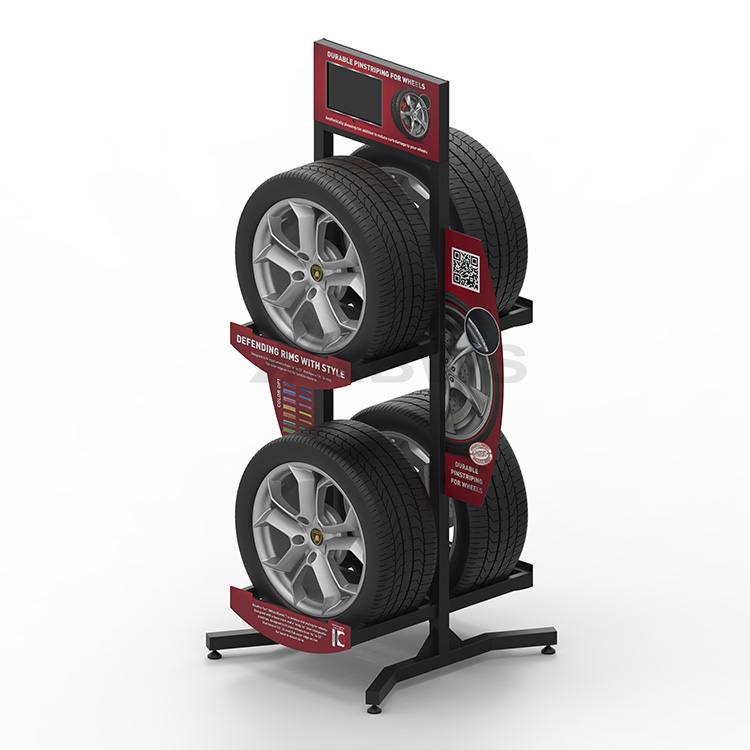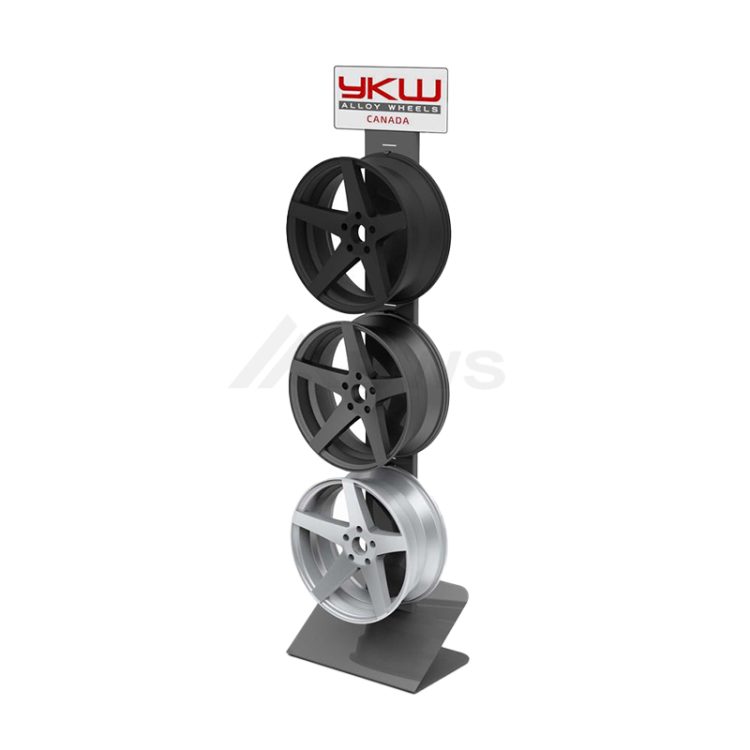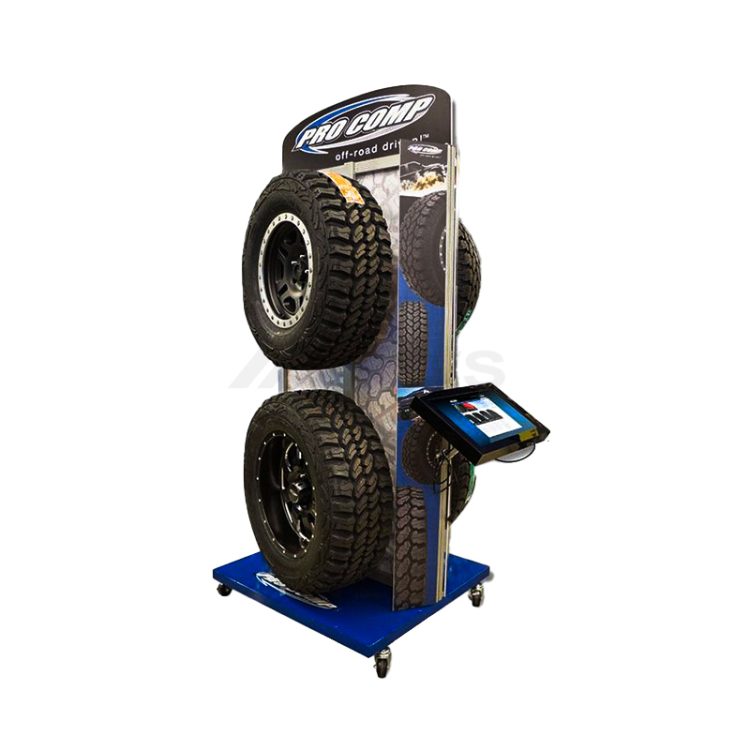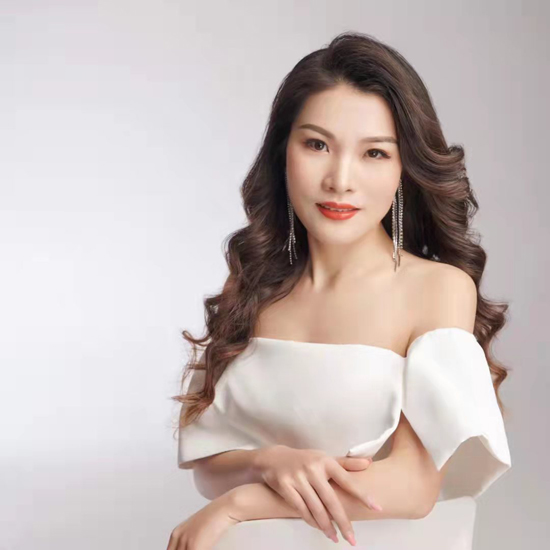 jessie huang
Love what we do and do what we love! Enjoy life, enjoy working in BWS DISPLAYS.