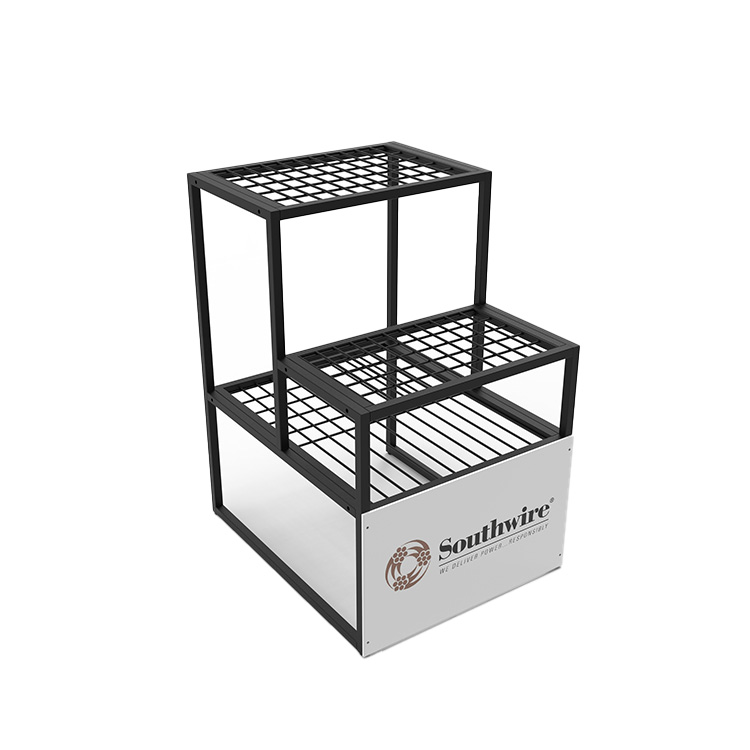 3-Tier Tool Display Rack Strong Wire Floorstanding For Hammer Display
Order(MOQ):50
Payment Terms:EXW, FOB Or CIF
Product Origin:China
Color:Black
Shipping Port:Shenzhen
Lead Time:30 Days
Service:Customization Service, Lifetime After-sales Service.
Tool display racks are designed to showcase different tools in retail stores. A tool is any instrument or simple piece of equipment that you hold in your hands and use to do a particular kind of work. For example, spades, hammers, and knives are all tools. The global power tools market size was valued at USD 26.61 billion in 2022. The market is projected to grow from USD 27.51 billion in 2023 to USD 36.82 billion by 2030, exhibiting a CAGR of 4.3% during the forecast period.
To enlarge your brand effect and increase sales, custom tool display racks are one of the right choices to stand out among the competitors. 10 of the most commonly used tools are a hammer, a screwdriver, a mallet, an axe, a saw, a wrench, a chisel, pliers, a drill, and a tape measure. Today, we are going to share with you a tool display rack for hammers, which is designed for Southwire, a preferred provider of solutions to the electrical industry by providing innovative products and services with exceptional quality and delivering on their promises.
What are the features of this tool display rack for hammers?
This tool display rack is made of metal wire, which is in 3 steps to showcase hammers and other hardware tools in retail stores. With square grid holes, it can showcase more than hammers but other tools. There is a brand logo on the front of the display rack, which is brand merchandising. Powder-coated black, this tool display rack has a nice finish. But it is a knock-down design, you can change the design if you like because BWS Displays has been a factory of custom displays for more than 20 years. We can design and craft the display according to your display needs.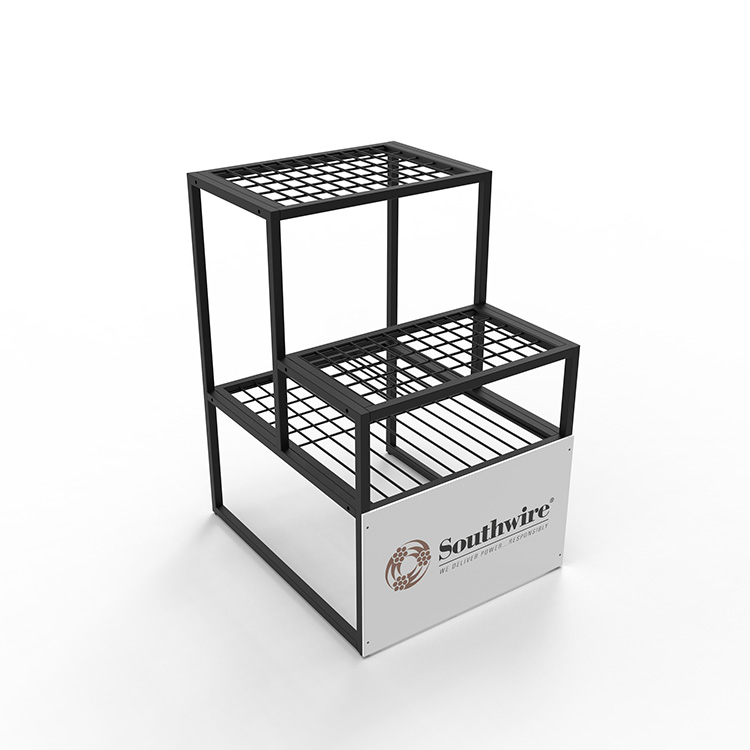 Here are more photos of the hammer tool display racks for your reference.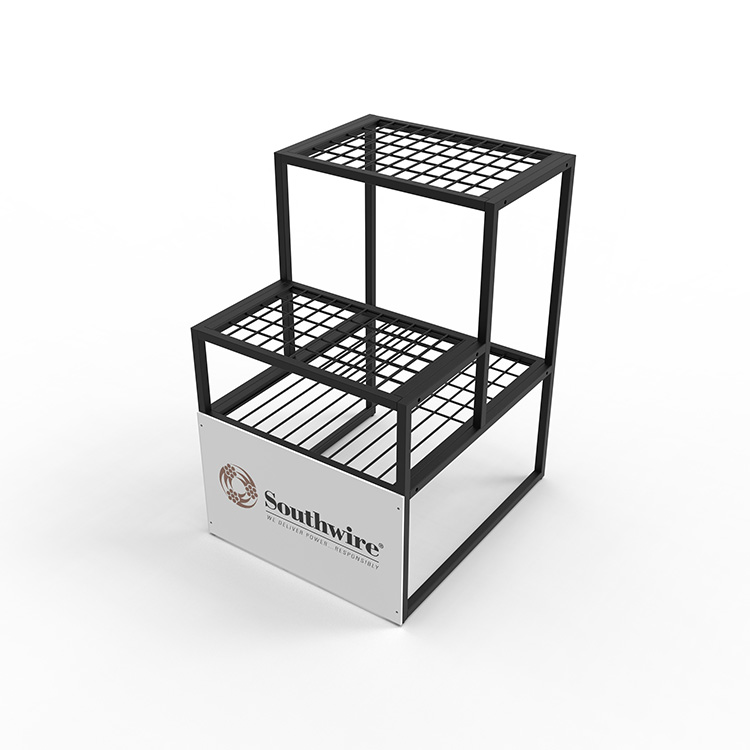 The graphic is screwed on the metal tube, you can take it down or add more graphics on other sides.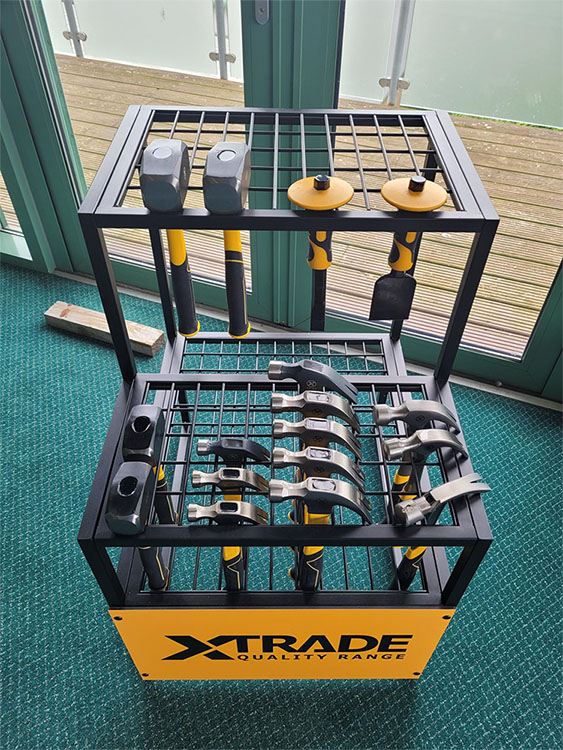 This photo shows this hammer tool display rack with another logo in the store. It showcases different kinds of hammers at the same time. Because it is made of metal tubes and strong metal wires, there is no deformation from the display rack.
How to make your brand logo tool display rack?
There is a common process for making custom displays so for your tool display rack. No matter what kind of display you need, first of all, is understanding your requirements. We need to know what kind of tools you want to showcase and how many you need to showcase. What's the size and weight of the tools? What material do you prefer, metal, or wood? Normally, tool display racks are made of metal as the tools are always kind of heavy. What's the surface treatment? Powder coating or chrome, polishing or painting? What's the structure, Floor standing, countertop, hanging?
Then we will provide flat drawings and 3D drawings to explain the structure clearly. You can add your brand logo on the display, it can be stickier, printed, burned or lasered, gold stamped, or backlit. After you confirm the design, we will quote you the exact price and prepare to make a sample for you.
The next step is to make a sample. Only after you approve the sample, our team arrange the mass production. The sample will be finished within 7 days. Below is a photo that the tool display rack works in store, with another brand logo Xtrade.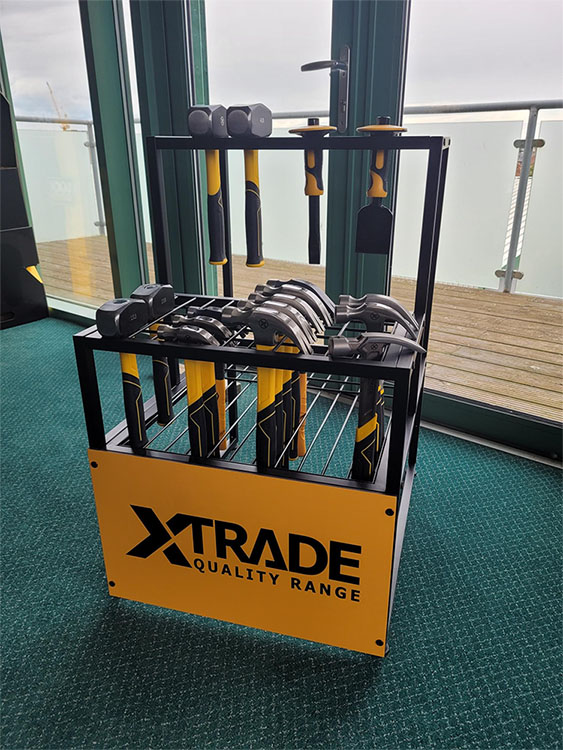 Mass production will be finished within 25-27 days. Normally, knock-down design is prior because it saves shipping costs. We will control the quality and check all the specifications according to the sample, make a safe package, and arrange the shipment for you. Safety packing is really important. Normally, we use foam and plastic bags for inner packages and strips even protecting corners for outer packages, and put the cartons on pallets if necessary. As you see from the photo, this tool display rack safely arrived at the destination without any damage.
We also provide photography, container loading, and lifetime after-sales service. Customizing your brand logo displays is great for your brand building and merchandising. You can contact us anytime if you have any questions about custom displays.
Here is one more tool display design that you can make to get an idea to showcase tools. Contact us now if you need any help with custom displays.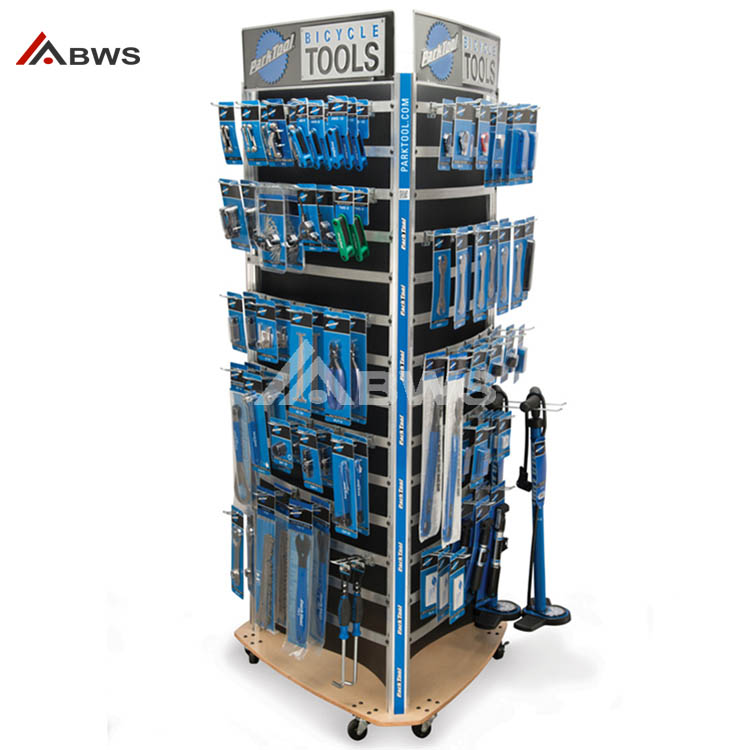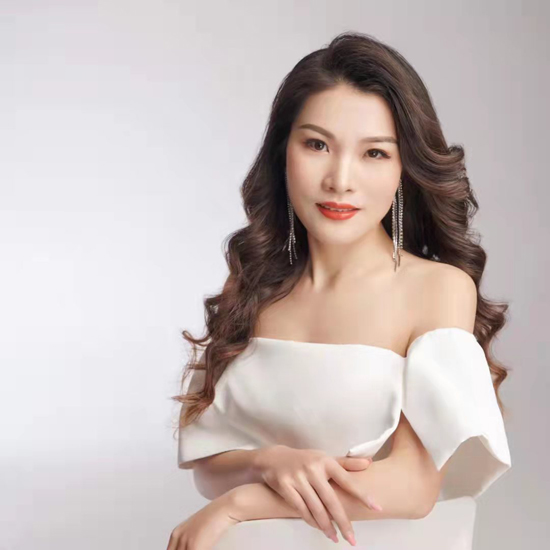 jessie huang
Love what we do and do what we love! Enjoy life, enjoy working in BWS DISPLAYS.