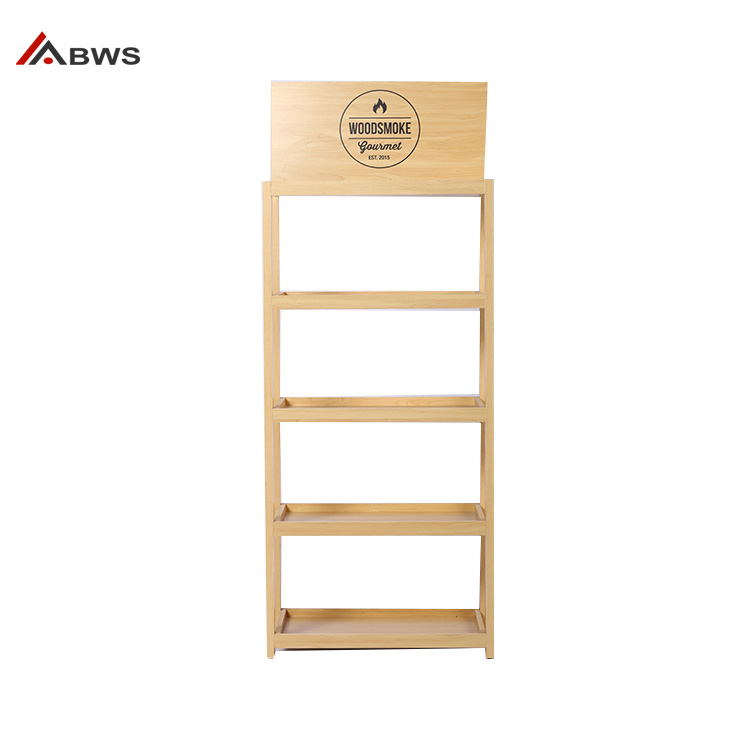 4-layer Supermarket Display Racks Natural Beauty
Order(MOQ):50
Payment Terms:EXW, FOB Or CIF
Product Origin:China
Color:Wood
Shipping Port:Shenzhen
Lead Time:30 Days
Service:Customization Service, Lifetime After-sales Service.
What do supermarket display racks do for you?
Supermarket display racks refer to the fixtures that are used in supermarkets or big stores for products storage and merchandising. They hold amounts of items, and items are placed closely side by side to maximize the number of items on display. They are one of the good choices to leave a good impression on the customers coming to your store or supermarket.
What styles of supermarket display racks do we make?
There are many styles of supermarket display racks to choose from, we make different styles of display racks according to customers' merchandising needs. Commonly, the normal supermarket display racks are in multi-layers without wheels and with price tags. They mostly keep the products in order and make them stand in line. While the custom supermarket display racks are the fixtures with a brand logo for visual merchandising. Here is one of the wood supermarket display racks for brand merchandising.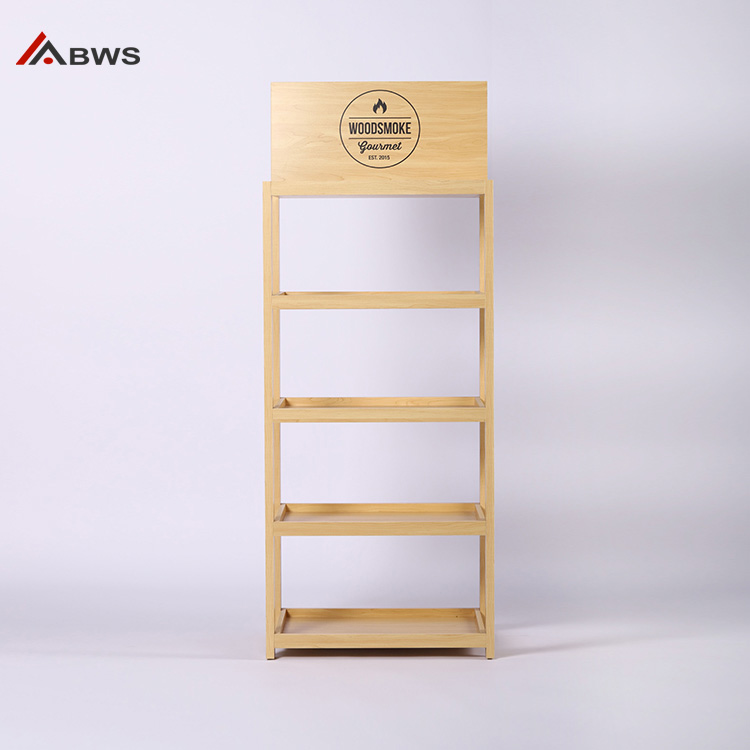 What are the features of this display rack?
As you can see from the above picture, this display rack is designed for Woodsmoke Gourmet, a supplier of exclusive stockists of Planks and Wraps, Single Forest Unblended Maple Syrup, Rubs, Salts, Olive Oils and Gift Hampers. Woodsmoke Gourmet was originally created in order to introduce Australians to the wonderful world of BBQ plank cooking! So this display rack is designed with the natural wood color to show food products in the supermarkets.
This display rack is very simple, which is made of wood with 4 layers, all the shelves are fixed by screws. The finishing is clear painting, which is much safer for food products. The top is with the brand logo which is the biggest difference to common supermarket racks. The brand logo is in black color which is outstanding on the display rack.  The logo is also fixed by three screws. You can see the dimensions of the display rack below. It is 1600*650*450mm, each layer height is 350mm which is fit the package of the food products.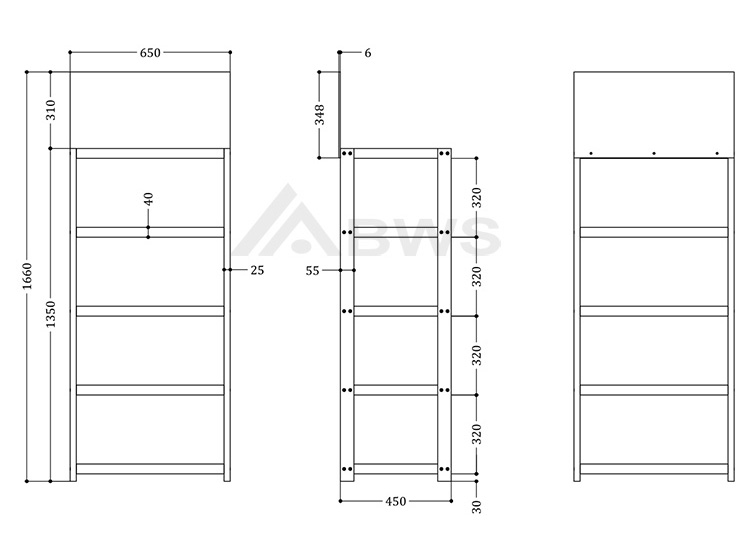 Below photo shows how the shelves are fixed to the wood frame.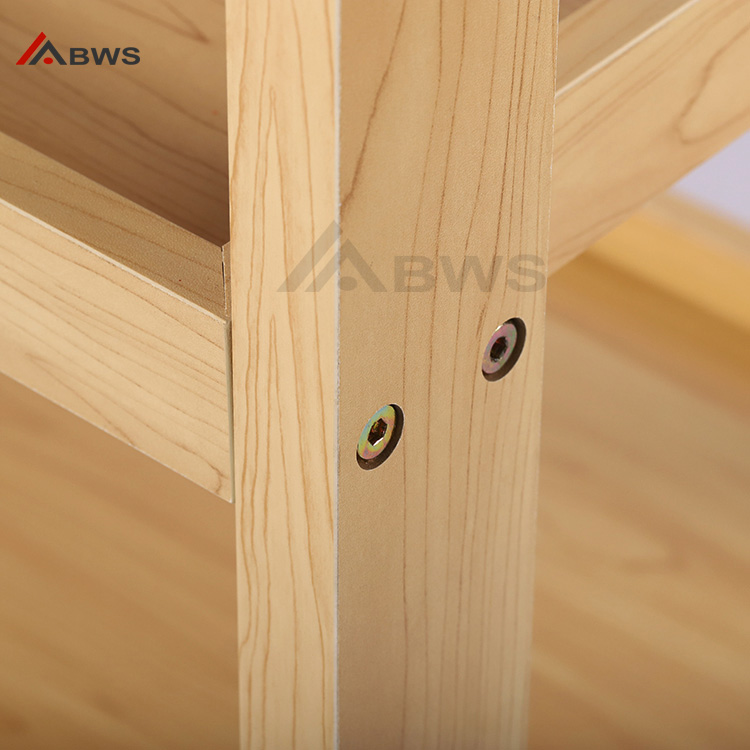 And this photo shows how the logo looks like on the header.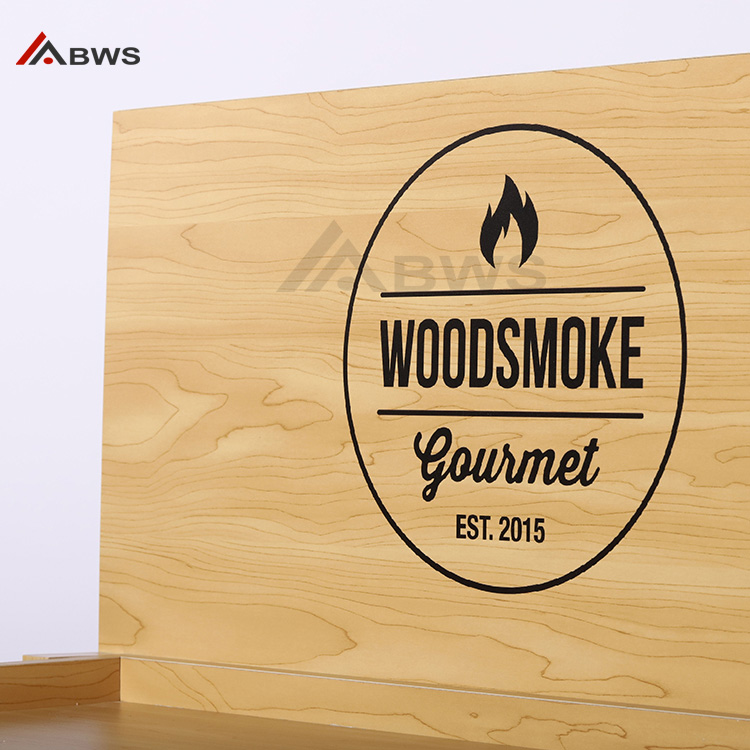 The package of this display is small as it is knocked down. And it is simple to put it together. We provide assembly instructions in the package. So you do not need to worry about it.
How to customize supermarket display racks?
It is still simple to make custom supermarket display racks. We are a factory of custom display fixtures with over 10 years of experience. We can help you turn your display idea into reality if you trust us. You only need to send us a reference design or rough drawing of the display rack you are looking for, we will give you the right display solution.
1. What kind of products do you display?
2. How much weight do you like the display to bear?
3. What material do you prefer? What color do you like?
4. How do you want to show your brand logo on the displays?
5. What types of display racks do you need? Floor standing or countertop style?
6. How many do you need?
These are the basic information we like to know. After confirming all the details, our team will design for you. And we will send you the rough drawing and 3D rendering. And a sample will be made if you need it. After sample confirmation, the mass products will be followed. And we will assemble and test the display rack for you before delivery.
What have we made?
Below are 4 display fixtures we made. And we are sure you will be satisfied when you start your next project with us.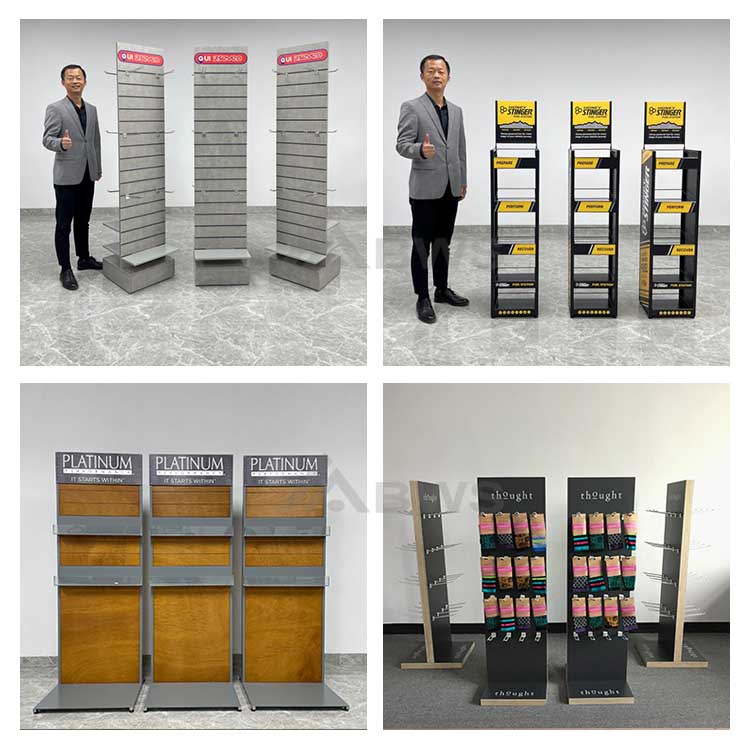 if you start your next project with us, we are sure you will be satisfied as they do.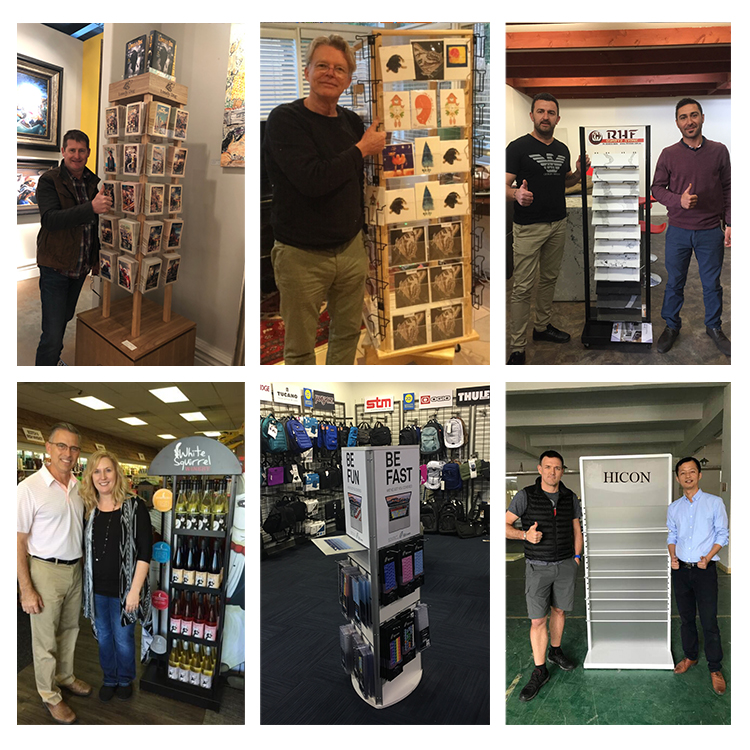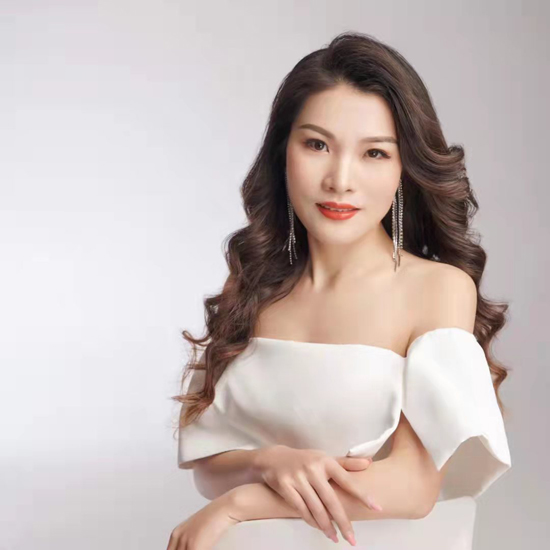 jessie huang
Love what we do and do what we love! Enjoy life, enjoy working in BWS DISPLAYS.