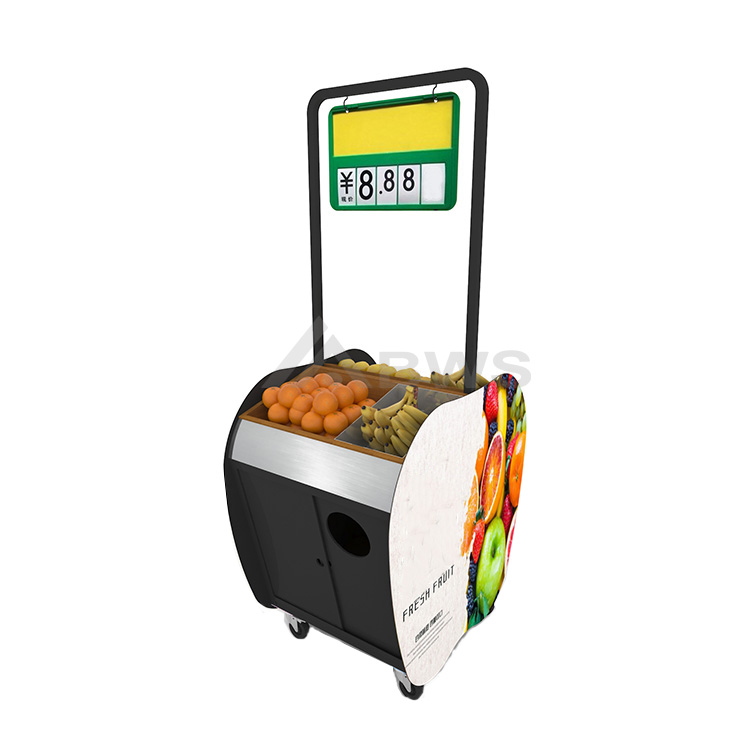 Introducing Fruit Vegetable Display Rack With 2 Way Price Holder
Order(MOQ):50
Payment Terms:EXW, FOB Or CIF
Product Origin:China
Color:Black
Shipping Port:Shenzhen
Lead Time:30 Days
Service:Customization Service, Lifetime After-sales Service.
How to display fruits and vegetables?
First, using a fruit vegetable display rack to attract attention is one of the solutions. Secondly, you can keep fruits and vegetables heaped up, filling every available space. Thirdly, Tilt containers and trays forward for visibility. Besides, fruits and vegetables are in different colors and shapes, you can group the same fruits together.
As consumers are increasingly spending a lot of time and money on their health and are looking for fresh and exotic fruits and vegetables for a healthy diet. The U.S. fruit & vegetables market size was valued at USD 62.52 billion in 2021 and is expected to expand at a compound annual growth rate (CAGR) of 5.0% from 2022 to 2030. Rising awareness about the numerous benefits of nutrient-rich produce is contributing to the growth of the overall market.
How to increase fruit and vegetable sales?
1) Provide additional information together with the fruits and vegetables, for example, you can introduce the nutrients of every fruit and vegetable. You also can show the recipes for the vegetable. Providing additional information about the product to the consumer allows for a certain differentiation and can weigh in the purchase decision.
2) Deliver the fruit at the optimum ripeness at the retail store, optimum maturity at harvests maximizes field productivity as well as fruit quality. Ripe fruit has more sugars, better color and more juiciness. Leading producers can deliver fruit at the optimum ripeness through adequate harvest, packing, cooling and handling systems.
3) Program production according to varieties and geographical areas, it is easy for clients to get what they are looking for.
4) Using custom display racks to make a difference.
Fruit and vegetables are seasonal, while a custom fruit vegetable display rack can use the whole year-round. Today we share with you one of the fruit and vegetable shop displays which is really nice for supermarkets, grocery stores, convenience stores, corner stores, and specialty food stores.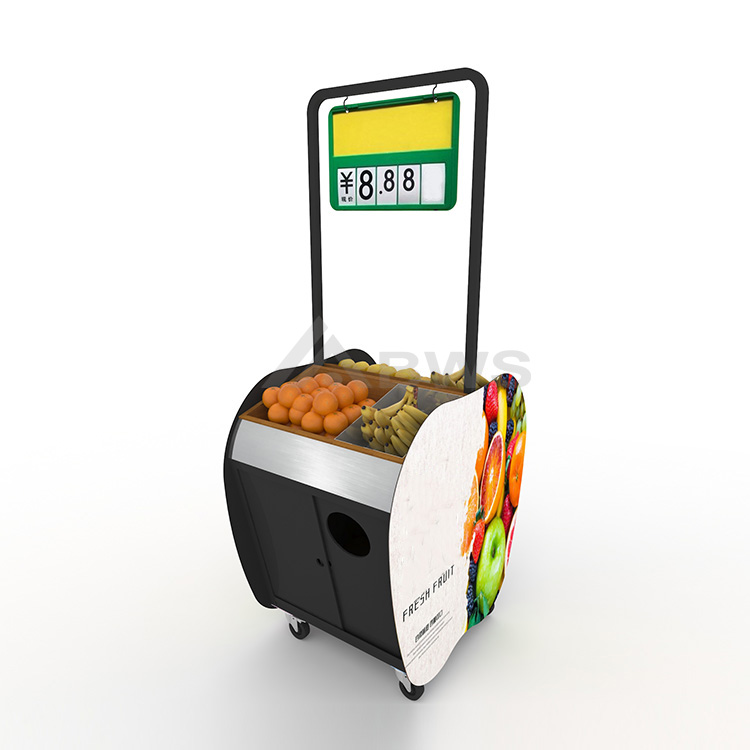 What are the features of this fruit vegetable display rack?
As you can see from the above photo, this display stand is freestanding, with casters. It is easy to move around to meet different display needs. The overall size is 850.8*596*1750.5mm, it is about 50Kg. It is made of metal, wood and PVC. The frame is made of metal tubes and metal sheets, while the holder is wood, where you can put baskets in to display different fruit and vegetable. The base is with a big space for storage which is with doors. This fruit vegetable display rack is with a price holder, where you can show the price on double sides.
To get more attention, the die-cut apple shape PVC graphic on both sides is attractive and shows the freshness of the fruits and vegetables. This fruit vegetable display rack is powder-coated black which is easy to clean. It is a simple but useful design, which can display seasonal fruits and vegetables all the time. It is also strong and solid, it has a long lifetime.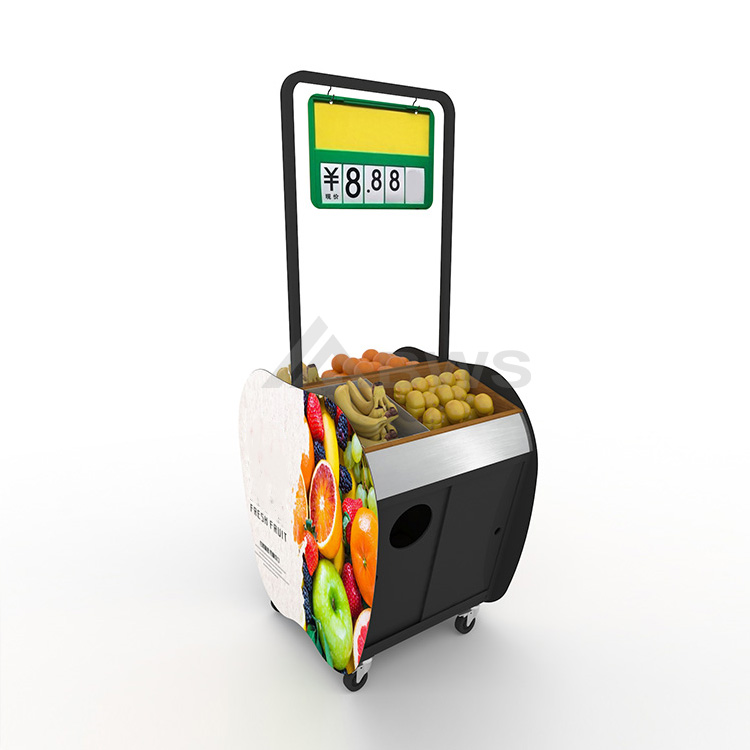 How to build a custom fruit vegetable display rack?
It is easy. Share with us your ideas or drawing or reference design first, it is necessary for all custom display fixtures, so as fruit and vegetable display stand.
Secondly, we will send you the drawing and rendering after confirming your needs in detail. Below are the drawings of this fruit vegetable display rack.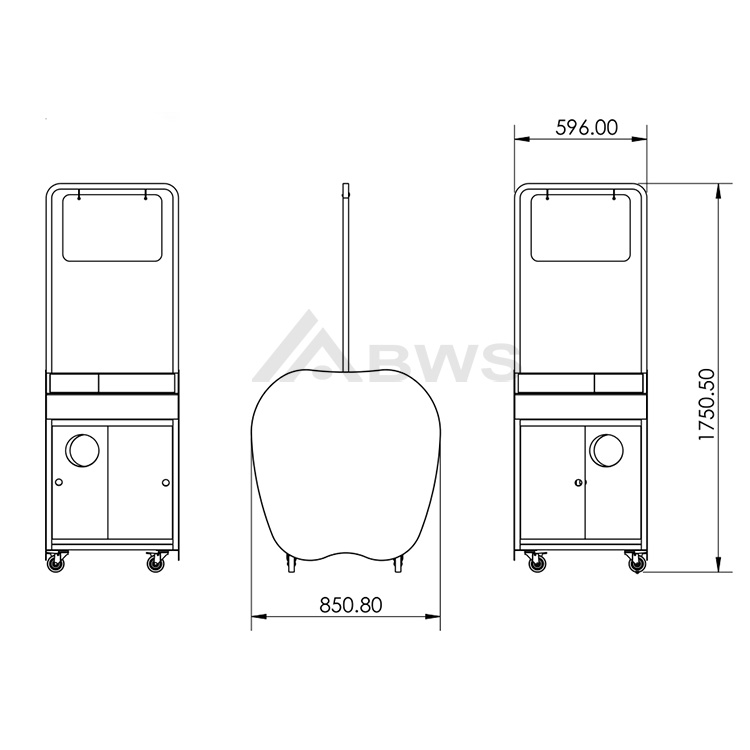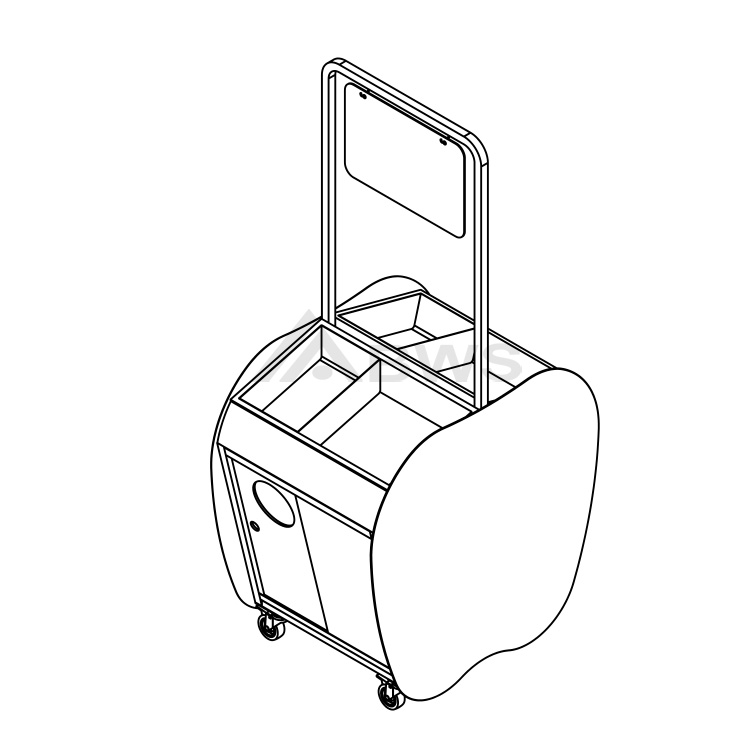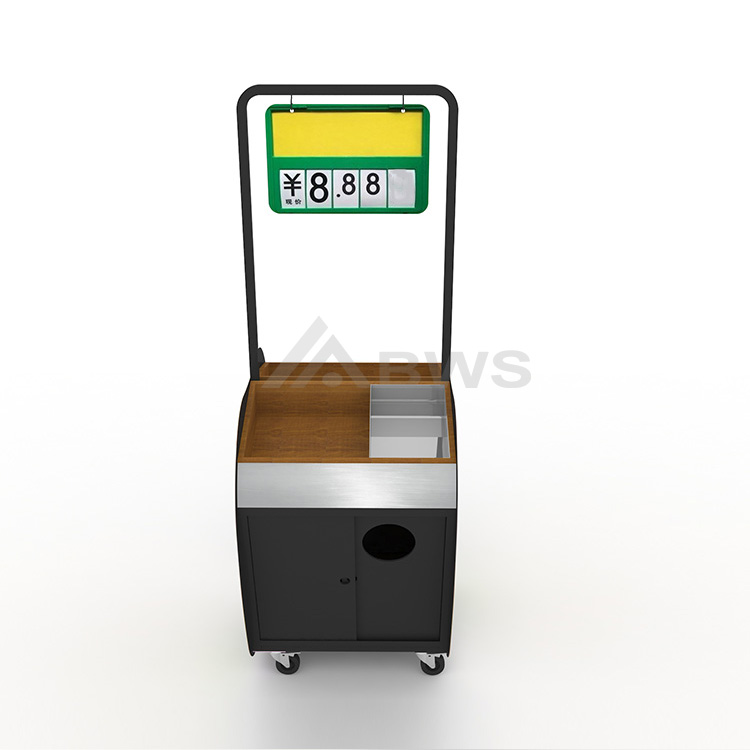 Thirdly, when you confirm the design, we will offer you a factory price quotation. When you approve the price and place an order, we will make a sample for you. We will assemble and test the sample when it is finished.
Fourthly, we will take photos and videos of the sample for you for approval if you do not need to sample at hand. If you need the sample, we can express the sample to you.
Fifthly, when the sample is confirmed, we will arrange the production according to the sample. It always takes around 25 days to finish the production. And we will pack them well and arrange the shipment for you.
Normally, the floor displays are knock-down into flat packages and there is an assembly instruction in the carton. Below shows how this fruit vegetable display rack is knockdown to pieces.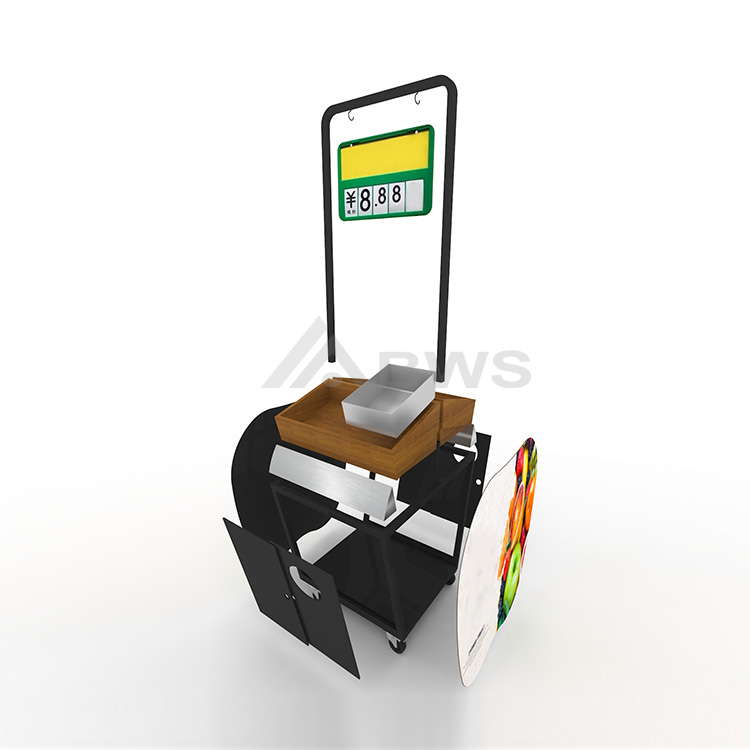 Do you have other designs?
BWS is a factory of custom displays more than fruit vegetable display racks, but also for other food products, including display stands, display racks, display shelves, display cases, and display cabinets. We can make custom displays by combining material, wood, metal, acrylic, cardboard, PVC and more. You can reach us now for more designs or try to work with us.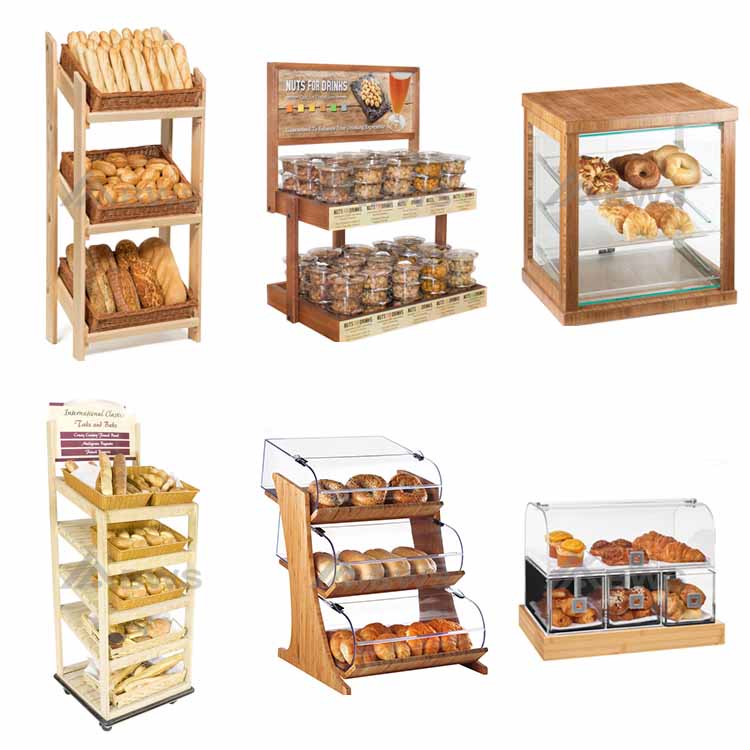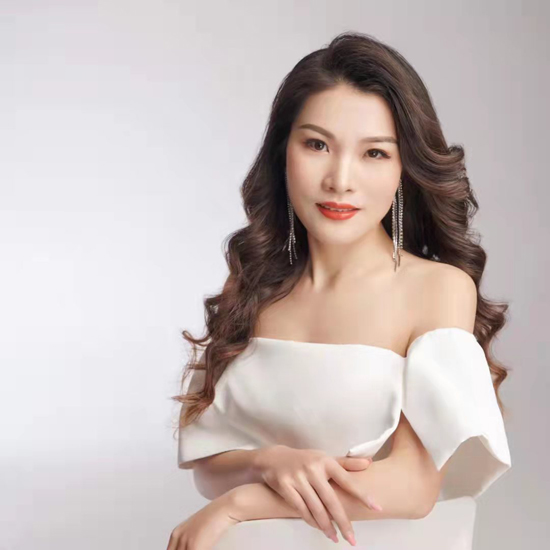 jessie huang
Love what we do and do what we love! Enjoy life, enjoy working in BWS DISPLAYS.