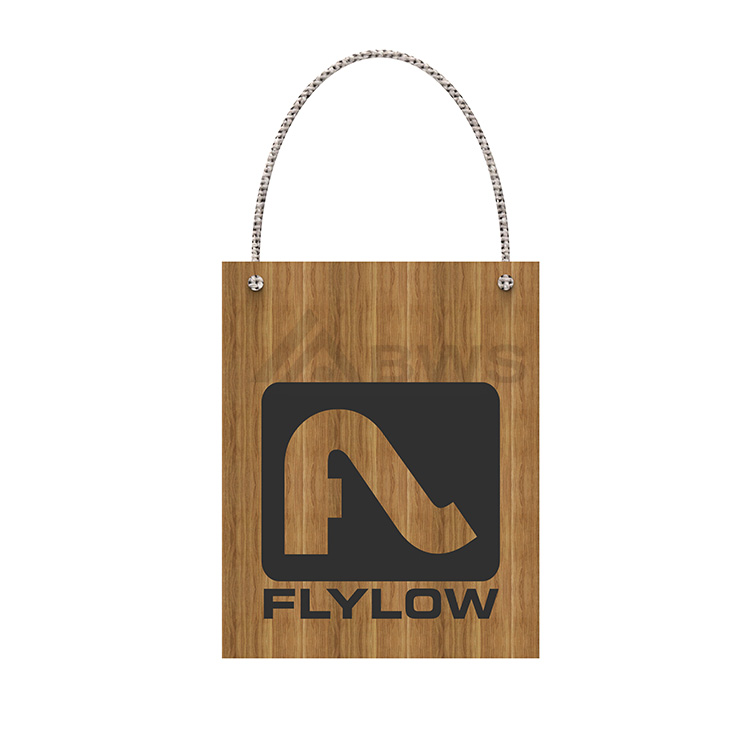 Custom Hand Painted Wood Signs Convenient For Clothing Retail Stores
Order(MOQ):50
Payment Terms:EXW, FOB Or CIF
Product Origin:China
Color:Wood
Shipping Port:Shenzhen
Lead Time:30 Days
Service:Customization Service, Lifetime After-sales Service.
What do wood signs do for you?
Custom hand painted wood signs are best for indoor applications. Wood gives the impression of sturdiness and timelessness. It also evokes a feeling of tradition and quality. Besides, when your brand logo is on wood signs, it is more impressive and gives a friendly feeling to visitors. Besides, custom hand painted wood signs are great partners for custom displays, they can be added to the display stands, display racks or hanging in stores to create a brand shopping environment. Wood signs can be in different sizes and with different logo effects. The most common logo effects are silk printing, engraving, or embossed.
Wood signs are one of the most growing trends among property owners to welcome guests in the most creative and unique way. Hand painted wood signs are one of the most widely used forms of signage solutions across the world. They are majorly employed to market and advertise products to attract consumers and expand their knowledge regarding the availability and features. They have been successful in engaging a customer, thereby fulfilling the need to grab attention which is the key to creating awareness within the few seconds that a vendor has before the customer moves on from their stores.
And the global sign market size is expected to grow from $108.25 billion in 2021 to $117.24 billion in 2022 at a compound annual growth rate (CAGR) of 8.3%. We are sure you need custom wood signs for your stores too. BWS Displays is a factory of custom displays, including display racks, display stands, display shelves, display cases, display signs, display boxes and more. We can help you make your brand wood signs to grab attention and create brand awareness. Today, we are sharing one of hand painted wood signs for your reference.
What are the features of this hand painted wood sign?
This hand painted wood sign is made for Flylow gear. Flylow gear today is one of the most popular brands in the industry. It's straight-forward, highly durable gear appeals to the hardest-charging skiers on the mountain and in the backcountry. We have made free standing clothing display for them too. Below are the features for this Flylow wood sign.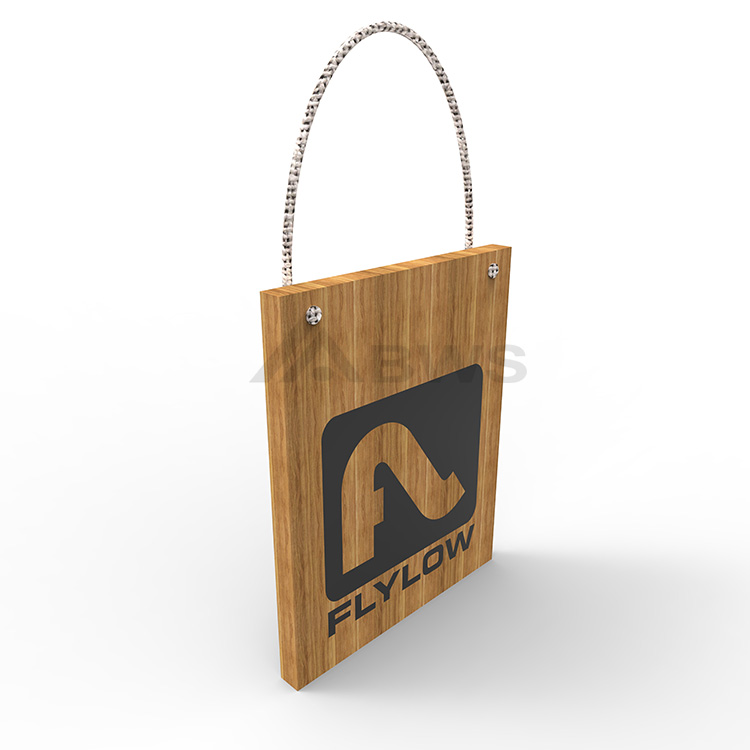 1. Visual merchandising. The custom brand logo Flylow is silk screened on these hand painted wood signs, which will impress visitors and educate them about your brand.
2. Sturdy and long lifetime. It is made of wood with a painting finish, which gives a quality feel as well as a natural look.
3. Multi-usage. These hand painted wood signs can be hung and or attached to display stands or on walls to meet different merchandising requirements.
4. Easy to use. This type of wood sign is a simple design, you just need to fix the ring to hang it or attach it to the metal hook.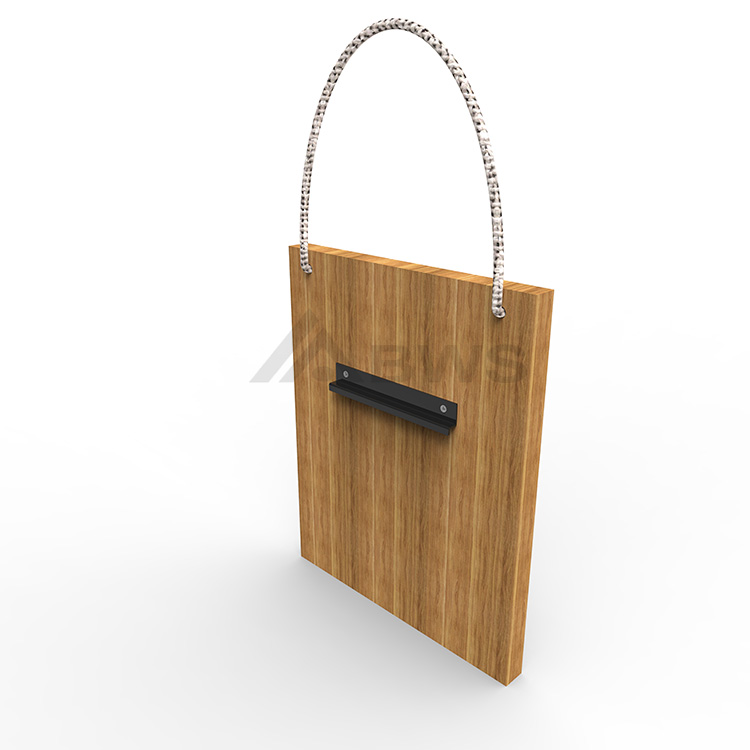 Of course, you can customize your brand signage, we have metal workshops, wood workshops, and acrylic workshops to make you different material signages. We also can add led lighting, or backlit if you need.
How to make your brand hand painted wood signs?
As we mentioned above, we can make more than wood signs, here we give the process of making your brand hand painted wood signs, it is the same process for other material signages.
• Understand your specific needs. You can share with us your requirement with a photo, rough drawing or reference design, we will design or turn it into reality after we know the details, your brand culture, your products and where to use these hand painted wood signs.
• Offer drawings. We will provide renderings and drawings to you no matter it is your own design or we design for you. These drawings or renderings will give you a general look at what the signs look like. We insist on getting your budget and forecast before we quote to you. We will choose the right material according to your budget and give you a breakdown price according to your forecast. Normally we quote the EX-work price. If you need FOB or CIF price, we need to know where these displays ship to.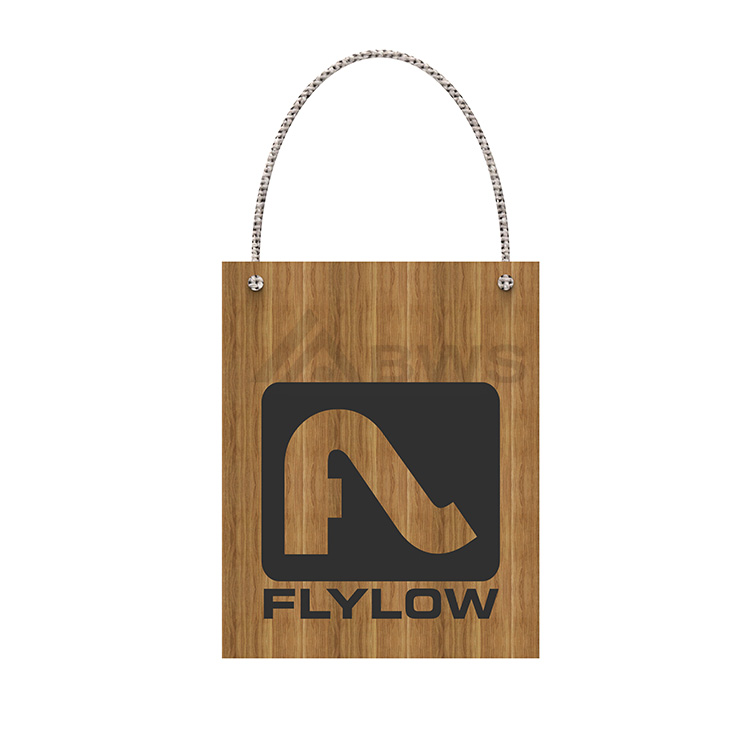 • Make a sample. We will make a sample for you after you approve the design and price and place an order. We need to make sure these hand painted wood signs meet your needs in real. It always takes 7-10 days to finish the sample. And we will take HD photos and videos in detail, such as measuring dimensions, packing, logo, gross weight, net weight and more before we ship the sample out to you.
• Mass production. Our team will start mass production after you approve the sample. Our Qc team will control in detail to make sure mass production is as good as the sample. At the same time, our project manager will follow up and update regularly with photos and videos from laminating to packing. In order to make the best use of a carton and keep your wood signs safe, we also will design a package solution before packing. The package solution is up to the design and material. If you have an inspection team, they can come to our factory during the whole production process.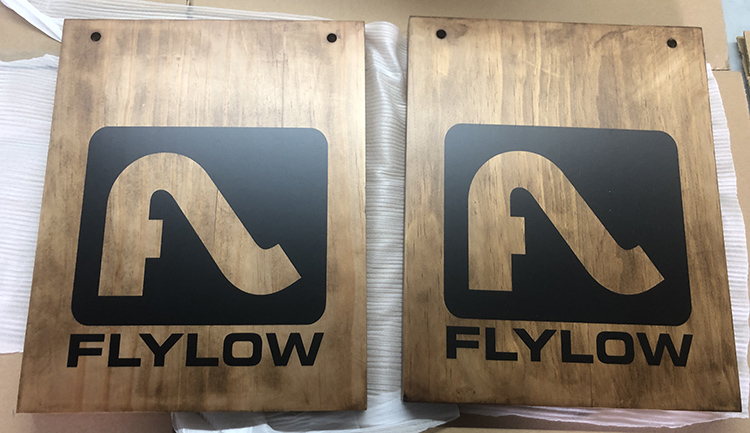 • Packing & container layout. We will give you a container layout after you agree with our package solution. As usual, we use foam and plastic bags for inner packages and strips even protecting corners for outer packages and put the cartons on pallets if necessary. For this case, we used K=K cartons to pack these hand painted wood signs for protection. A container layout is to make the best use of a container, it also saves shipping costs if you order a container.
• Arrange shipment. We can help you arrange the shipment. We can cooperate with your forwarder or find a forwarder for you. You can compare these shipping costs before you make a decision.
• After-sales service. We will follow up on your feedback and solve your questions if you have any. Below is the other hand painted wood signs for Flylow we made, which is with a pole.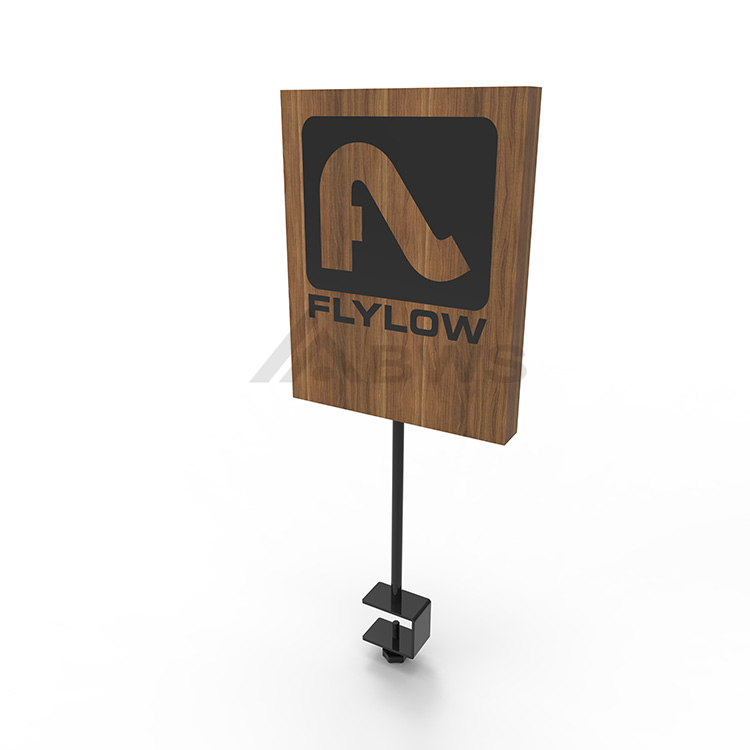 Normally, you need more than signage in your stores, but some custom displays. If you need custom displays, it is nearly the same process. You can try a sample before making a final decision. Below are some custom displays we have made for your reference.
What have we made?
There are 4 displays, the first one is also signage for sunglasses stores. The second one is for food stores and the third is for kitchenware, and the last one is for bags and clothing. As you can see, We make more than hand painted wood signs, but custom displays for kinds of retail products. If you need more designs or want to know more about us, reach us now.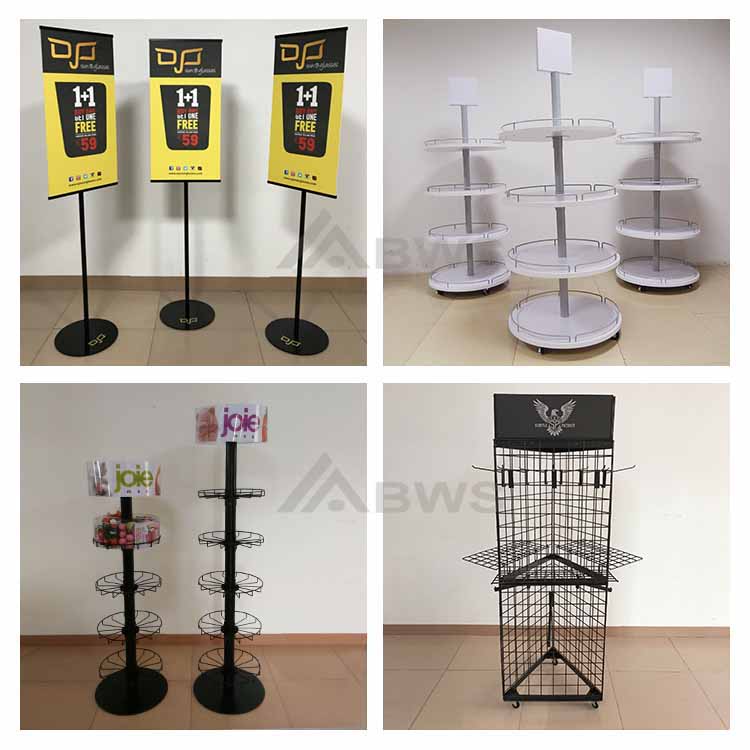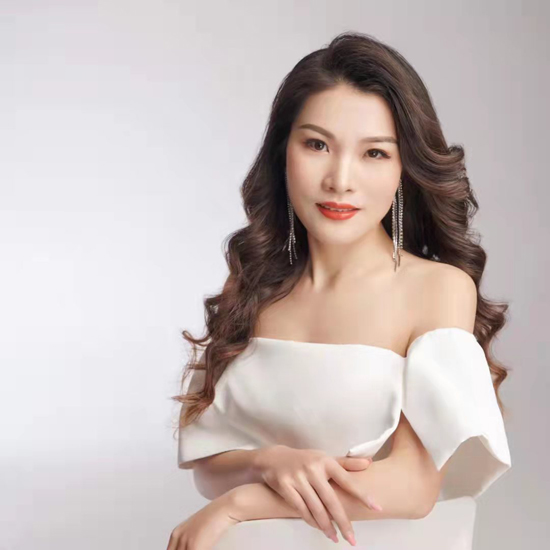 jessie huang
Love what we do and do what we love! Enjoy life, enjoy working in BWS DISPLAYS.