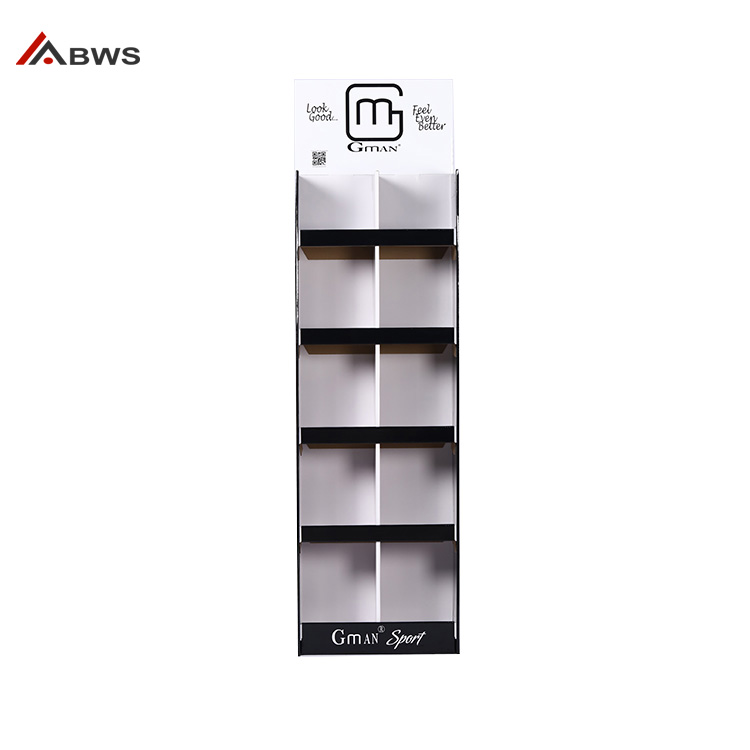 Exquisite 5-tier Cardboard Display Stands for Sportswear
Order(MOQ):50
Payment Terms:EXW, FOB Or CIF
Product Origin:China
Color:Black
Shipping Port:Shenzhen
Lead Time:30 Days
Service:Customization Service, Lifetime After-sales Service.
Why do you need custom cardboard display stands?
Cardboard display stands are promotional, informational, or advertising tools that are used to attract the attention of interested parties. It is possible to make use of a cardboard display in a retail store, at a convention or trade show, or in a school or house of worship. The use of a cardboard display can also serve as an excellent visual element to complement a verbal presentation.
Where are cardboard display stands used?
Cardboard display stands are sufficient to carry promotional items and meet strict environmental requirements; Applicable to all kinds of large-scale promotional activities, stores, shopping malls, exhibitions, etc.
How many types of cardboard display stands are there?
Cardboard display works well for many types of custom POP displays like merchandising displays, life-size standees and floor displays, countertop displays, display boxes and more. Cardboard displays is different from metal displays or wood displays, it is better for displaying lightweight products, such as greeting cards, shoes, apparel, toys, snack food, and other not-so-heavy products. Below is one of the cardboard display stands we made for sportswear T-shirts.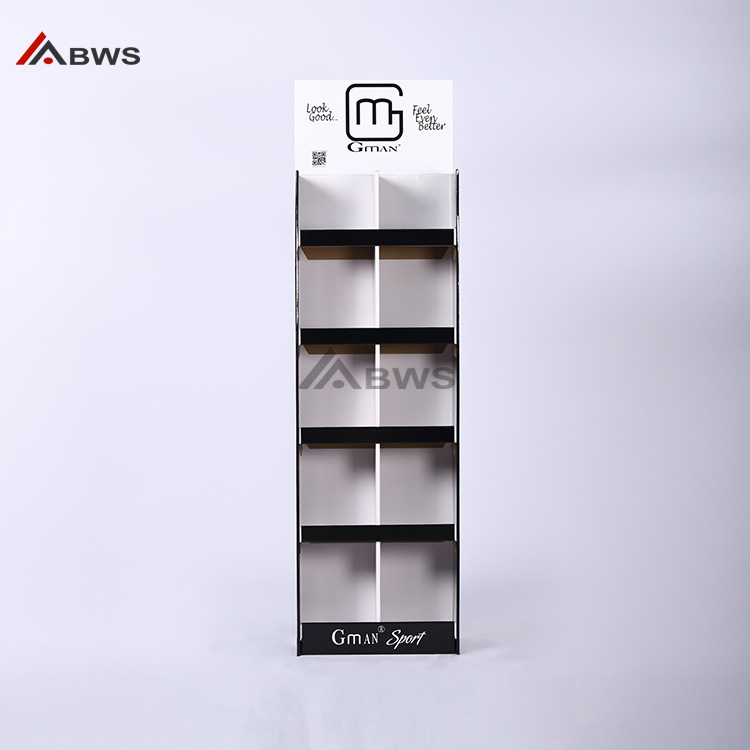 What are the features of this cardboard display stand?
This cardboard display stand is designed for an American client, GMAN sports, which is a clothing company, supplying customers with basic fashion apparel from head to toe since 1999. All the products they provide are comfortable to wear and easy to care for.
Cardboard display stands are lightweight and are easy to take with. Because shirts are lightweight, and cardboard display stands are strong enough to bear them. This cardboard display stand has 5 tiers, ten pockets for shirts. The display stand has a white back and black sides. Custom educational header with brand logo and QR, it is simple but useful. The base shows the brand logo too. Two sides are added full-length graphics to include product and lifestyle shots. This builds brand and educates customers.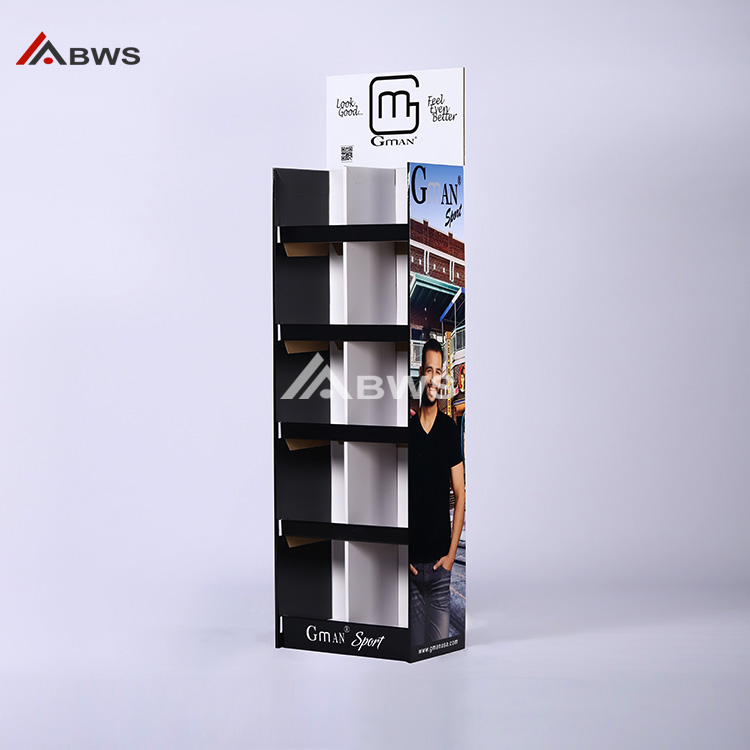 Do you have more photos to show details?
Yes, details are important. Here are more photos that you can view more about the display stands.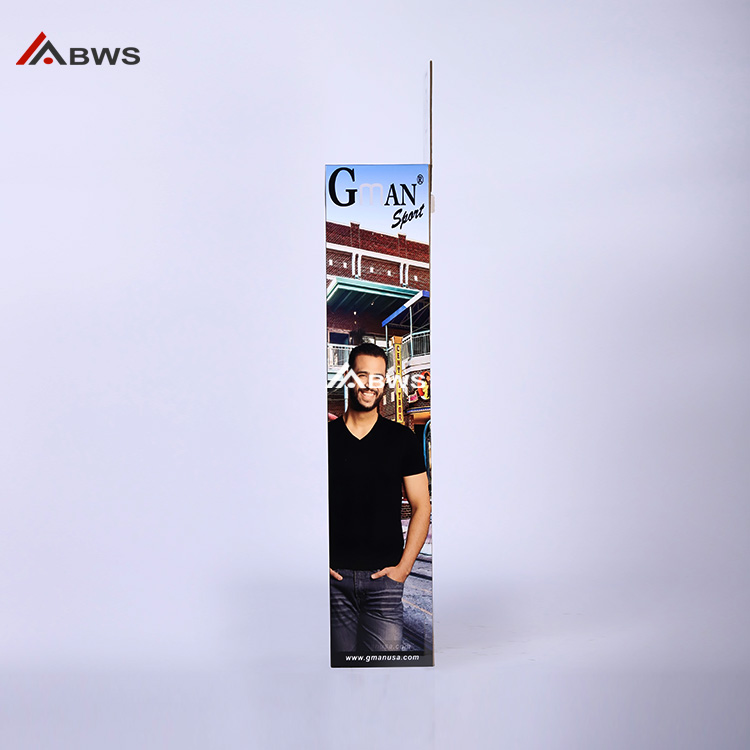 Above photo was taken from the side, you can see the full-length graphics with lifestyle shots, which impresses the shoppers.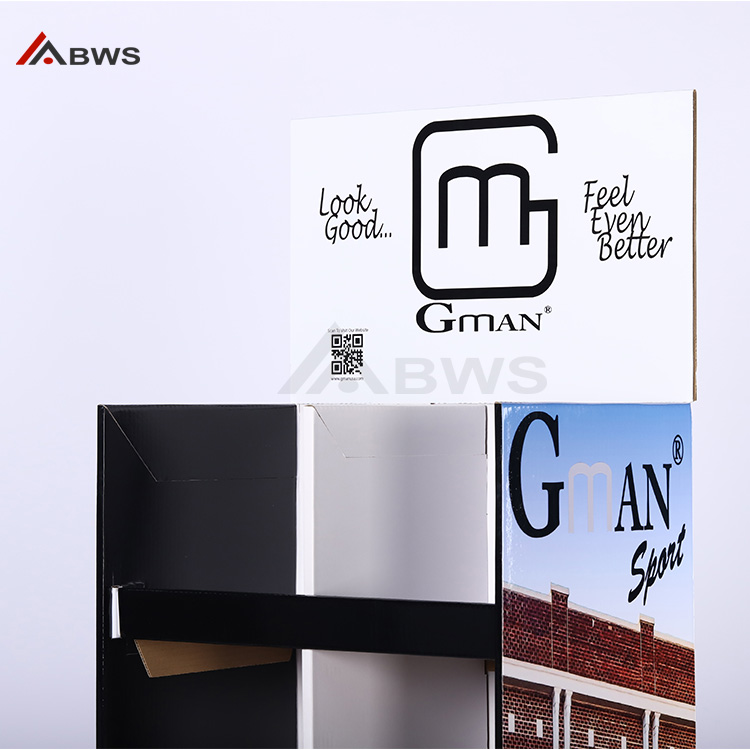 This shows the header clearly, look good, feel even better.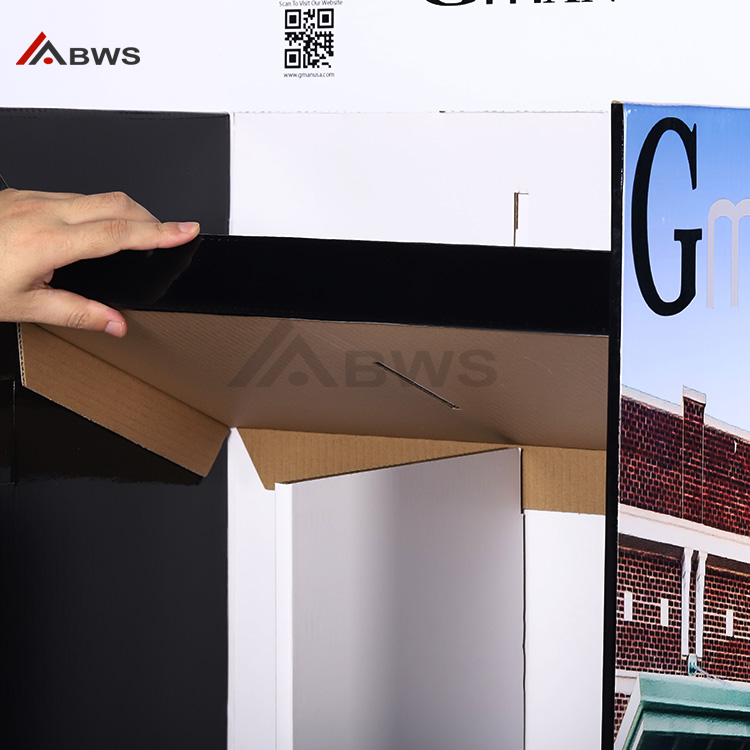 This photo shows how shelves are combined to the cardboard display stand. Inner sides are black, the back panel is white.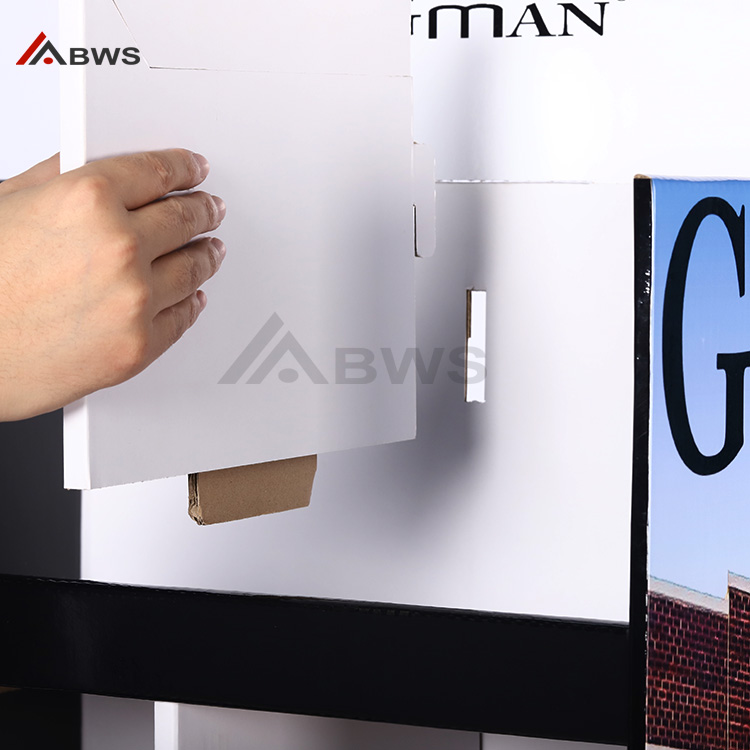 This photo tells us how to separate one shelf to be two pockets, so you can display different colors or style shirts in different pockets.
In order to make safe package and shipping, this display stand is knock-down package, every carton 2 sets. But it is very easy to assemble these cardboard display stands.
We provide assembly instructions in every carton, and it is easy to follow the instruction to put it together. Besides, we provide video for clients. Below is one of these kinds of videos.
How to make your brand cardboard display stands?
You just need to tell us what kind of displays do you like, and we will discuss with you for details to make the display stand you are looking for.
Your products size and weight are important for us to design the display stand, but you can decide the material, size, shape, finishing, style, function. As all the displays we make are customized, we used mixed material more than cardboard, we also have metal workshops, acrylic workshops.
When the design is finalized, We will send you a drawing and 3D rendering before a sample is made. Mass production will be followed only after samples are approved. We control all the details in during mass production to make the display stand meet your needs.
And we will make a safe package and help you arrange the shipment. Sample can be delivered by Express, mass production can be delivered sea shipment or air shipment( for urgent needs only).
What have we made?
Here are 9 custom displays that we have made.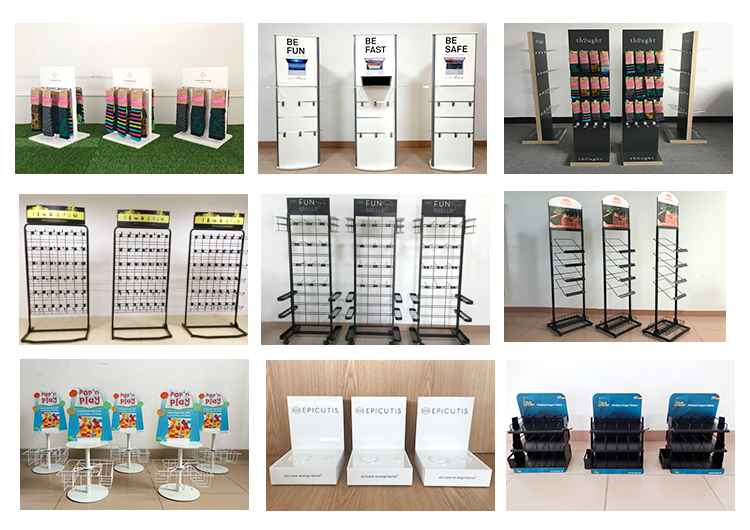 If you need more designs or start your project with us, please contact Jessie by mailing to jh@bwsdisplays.com, we will reply to you within 24 hours.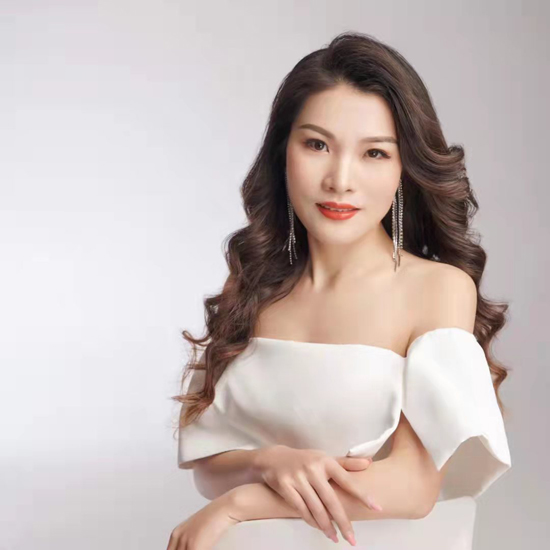 jessie huang
Love what we do and do what we love! Enjoy life, enjoy working in BWS DISPLAYS.