5 Lash Display Stands To Create A Fun Retail Shopping Experience
Lash display stands are designed to organize and showcase lash products and create an immersive and fun retail shopping experience for consumers. Today, we are going to share 5 lash display stands to offer compelling, inspirational experiences that offer greater value to consumers than the convenience of online shopping.
First of all, it is one of the acrylic lash display stands that showcases more than lashes. It is a nice design. It has 3 steps on the right side and leaves the left with mall pockets. It can showcase lashes in different ways. It is elegant. Made of white acrylic, this lash display stand makes the product outstanding. It is brand merchandising. The back panel is with an interchangeable PVC graphic, which shows the features of lashes with "Bat your lashes, not your ethics-conscious beauty is here", and the brand logo QMBEAUTIQUE is shown in a big size, which leaves a deep impression on buyers.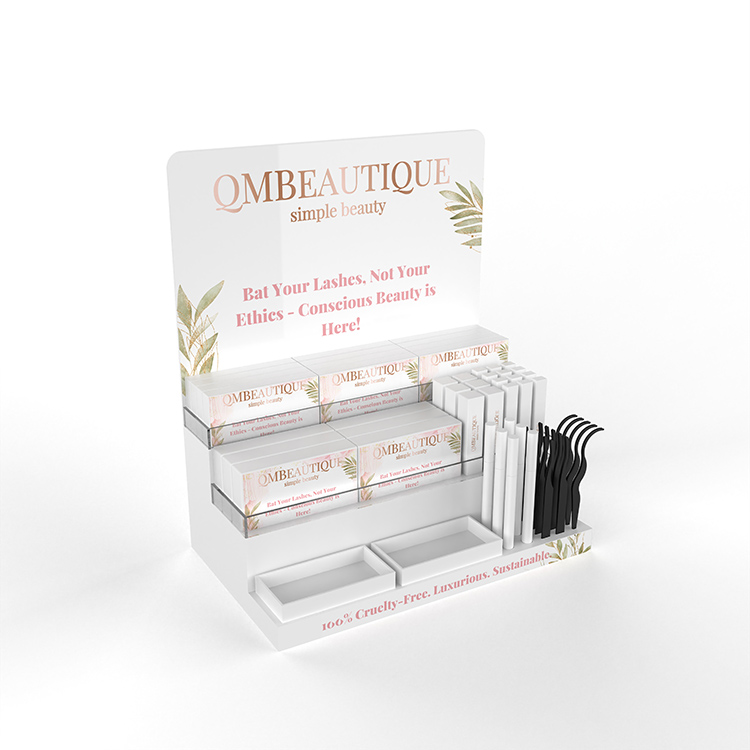 Secondly, one more countertop lash display stand is made of acrylic.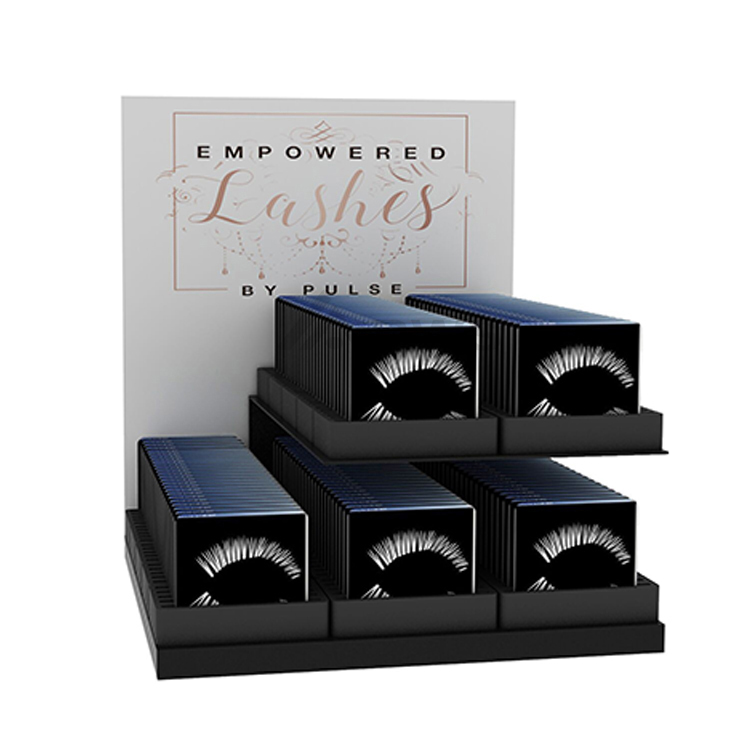 This eyelash display stand is made of black or white acrylic, with exquisite workmanship and a beautiful appearance, strong and durable, and can be used for a long time. It can display 100 packages of lashes at the same time. This false eyelash display stand is designed according to the package of these eyelashes, it showcases eyelashes on the countertop. You can also change the design according to your display needs.
Consumers can notice the custom back brand graphics are interchangeable and help them know more about this eyelash. It helps customers more easily to choose the eyelashes that suit them best. This eyelash display stand is easy to assemble, just add the L shape shelf and back panel and put on your eyelashes.
Thirdly, a countertop rotatable lash display stand.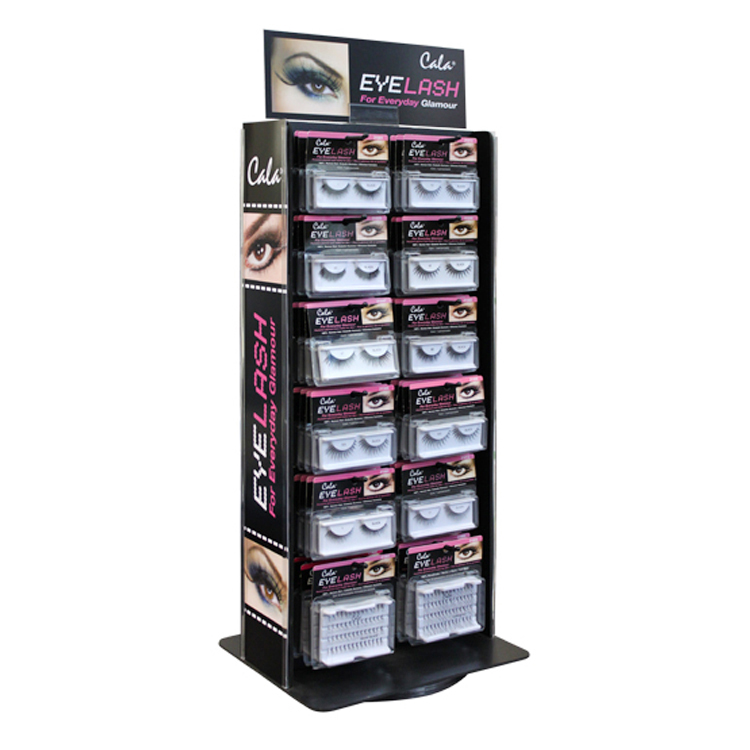 This lash display stand is made of black acrylic with a black base, which is rotatable. There are 12 hooks on each side to hang lashes. It can showcase 120 packs of lashes at the same time. All the hooks are detachable. Both sides are with custom graphics, and so does the header. The header is interchangeable. They are brand merchandising and increasing brand awareness and creating a visually pleasing shopping environment for consumers.
The fourth one is a floor-standing lash display stand.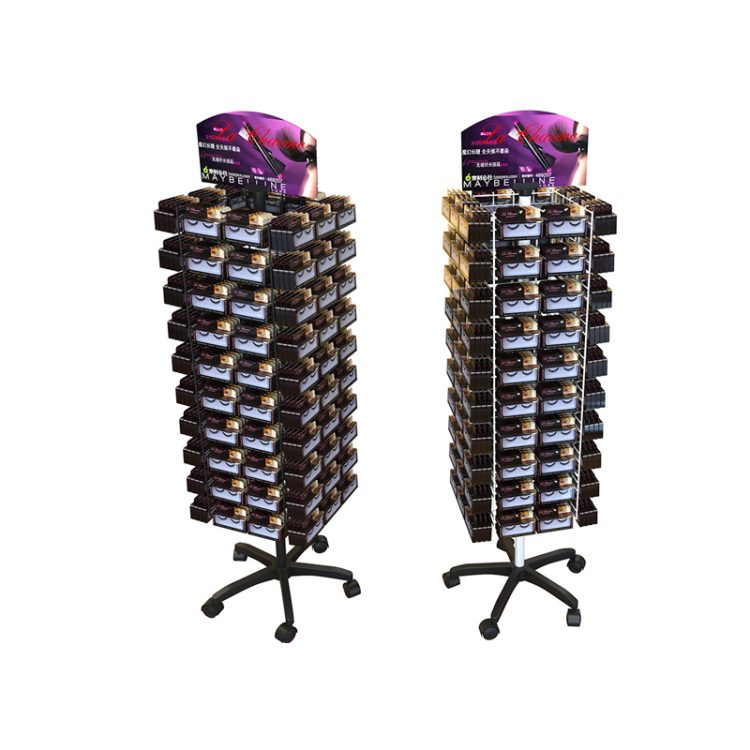 This lash display stand is movable and durable. It is made of metal with hooks to showcase lashes on 4 sides. It can showcase 300 lashes at the same time. With an interchangeable attractive graphic header, it gets more attention from consumers. Besides, it is rotatable, which is friendly to consumers, they can choose what they like by turning around the display stand.
The last design of these 5 lash display stands is a countertop lash display stand for Ardell.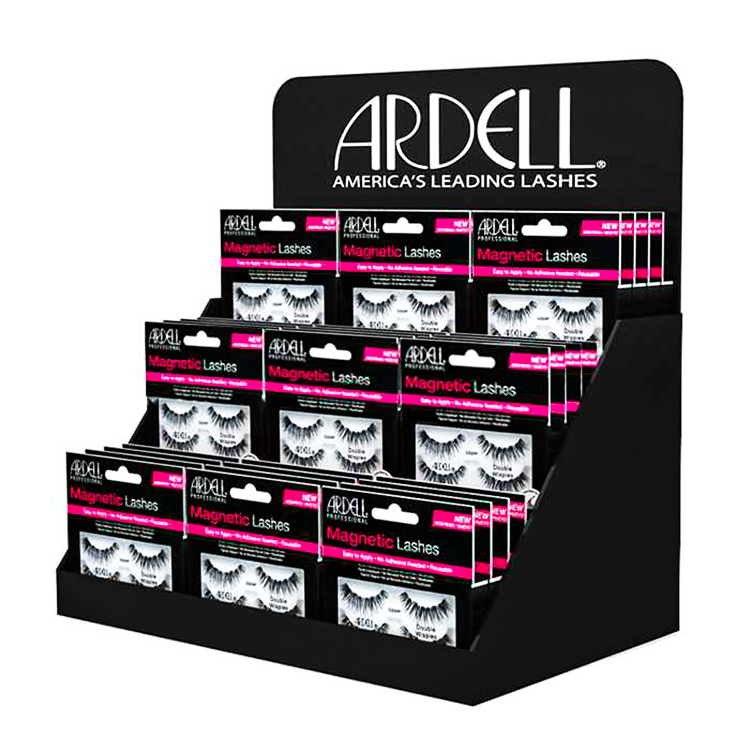 This lash display stand is made of black acrylic, which can showcase lashes in 3 tiers. It can showcase 36 packs of lashes at the same time. With the custom brand logo Ardell silk printed on the top, it is easy to get attention from consumers.
Above 5 lash display stands are for your reference only. If you need more lash display stands designs, please contact us any time. We are a factory of custom POP displays with more than 20 years of experience, we can make lash display stands according to your specific display needs.
How to make your brand lash display stands?
There are 7 steps to make your brand lash display stands.
1. We will understand your specific needs first and then design for you. We will send you the lash display stand drawing for confirmation.
2. After you confirm the design, we will make a sample for you. It will take around 7 days.
3. Once you confirm the sample, price, quality, delivery, and all necessary information, as well as pay for the deposit,  we will start the mass production for you accordingly. It takes around 30 days to finish the order. If you need these store display shelves urgently, we can finish them within 20 days.
4. Quality checking. We have a QC team to check the quality from beginning to end. Our people will provide you with photos and videos during the whole mass production, especially the important steps, and processes. You can inspect the finished mass production in our factory before paying the balance.
5. Safety packing and delivery. If you need our help with shipping or delivery, our team can help you find suitable shipping solutions or cooperate with your own shipping agents to arrange loading and shipping for you.
You can contact us anytime if you need any help with custom displays or if you have any questions regarding the display fixtures we made for you. We will provide you with the right solution within 48 hours.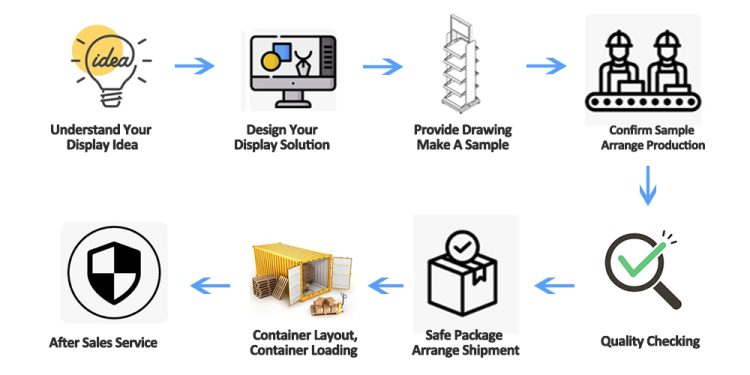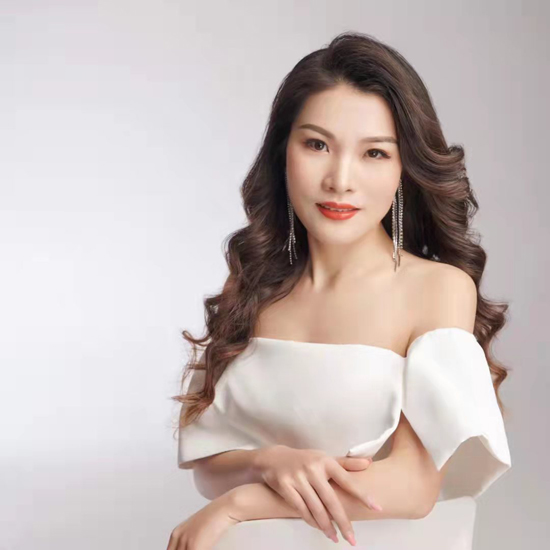 jessie huang
Love what we do and do what we love! Enjoy life, enjoy working in BWS DISPLAYS.