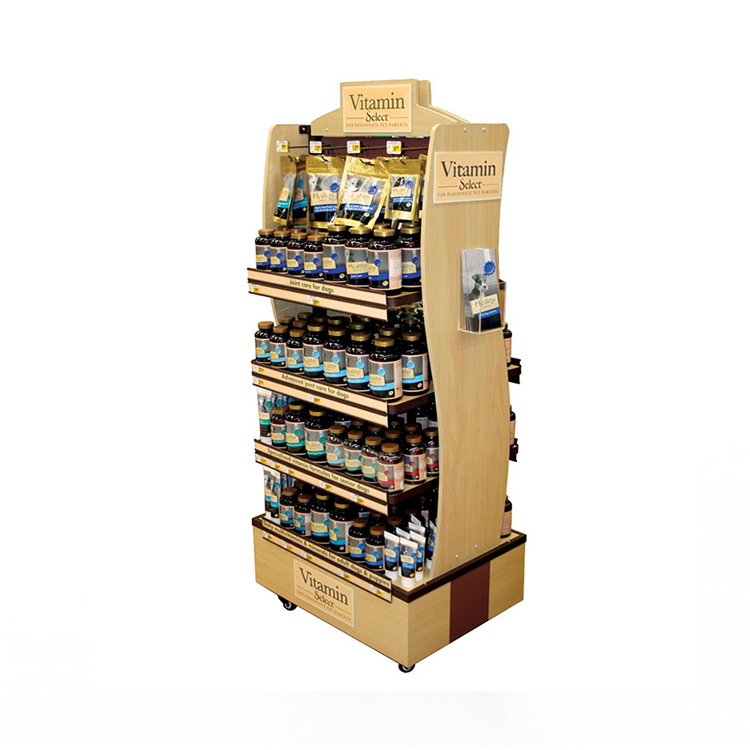 Metal Pharmacy Display Stand 2-way Slat White With Adjustable Feet
Order(MOQ):50
Payment Terms:EXW, FOB Or CIF
Product Origin:China
Color:
Shipping Port:Shenzhen
Lead Time:30 Days
Service:Customization Service, Lifetime After-sales Service.
Why do you need pharmacy display fixtures?
Pharmacy display fixtures are perfect to display medical products in an efficient and effective manner. These pharmacy displays can be in different designs, different shapes, and different materials to create different retail environments. Most of them are designed to take up as little space as possible while still providing plenty of room for all your products. Today we are sharing with you a floor-standing pharmacy display stand that can showcase different products.
What are the features of this pharmacy display stand?
This pharmacy display stand is made of metal and wood to ensure durability and long-lasting. These wooden shelves and metal hooks have been designed for easy assembly, meaning you can display your products in no time. It is easy to handle and does not require any complicated installation. It is brand merchandising. The brand logo is on the header and sides, which emphasizes your brand to shoppers. The knock-down design saves shipping costs, but we provide assembly instructions, so you can set it up easily.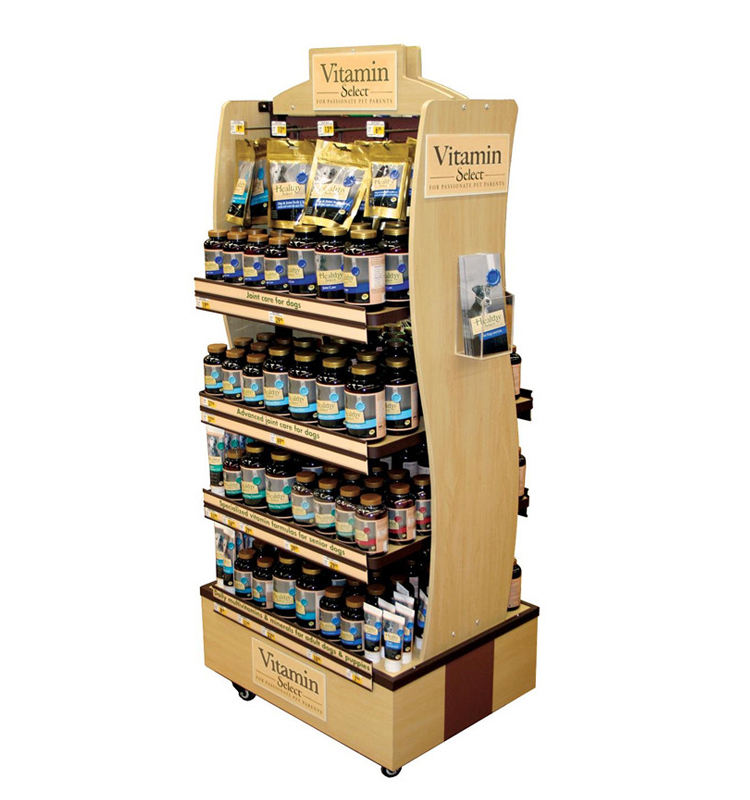 This pharmacy display stand is versatile and perfect for displaying all types of merchandise, such as pharmaceuticals, prescription drugs, over-the-counter medicines, and supplements, making it easier for customers to find what they need. And it will help you keep your pharmacy organized and clean, which will help create a more professional shopping experience for your customers.
If you're looking for an affordable, convenient, and space-saving option to display your products, customized pharmacy displays are perfect for you. It's an excellent investment that can help you save time, increase your product's visibility, and create a more organized and professional shopping experience for your customers.
How to make your brand pharmacy displays?
All our displays are designed and made to meet clients' specific needs, there is no stock. While it is easy to make your brand logo pharmacy displays, no matter whether you need wooden displays or metal displays, or cardboard displays, we can make them for you.
First of all, understand your display needs. If you share with us your display ideas with a photo, drawing, or reference design, it is more helpful.
Secondly, Design and drawings. We will design and provide renderings and drawings to you. You can make some changes or approve the design before we give you a quotation.
Thirdly, after you approve the design and price and place an order, we will make a sample for you. A sample is very important, it is the basement for mass production. We will use the right material and spend 7-10 days finishing the sample. And we will take HD photos and videos before we ship the sample out to you.
Fourthly, our team will start mass production after you approve the sample. Our QA team will control all the details to make sure mass production is as good as the sample and our project manager will follow up and update regularly. When mass production is finished, we will assemble and check everything, and take photos and videos too. We also will design a package solution to make the best use of a carton and keep your displays safe.
Fifthly, safety package and container layout. We will give you a container layout since the package design is settled. To pack safely, we will use foam or strips even protect corners, and pallets according to the material and design of the display. A container layout is to make the best use of the container, it also saves shipping costs if you order a container.
We also will help you arrange the shipment. We can cooperate with your forwarder or find a forwarder for you. You can compare these shipping costs before you make a decision. So, we come to after-sales service after delivery. We are not stopping as we provide after-sales service. Our aim is to make you satisfied. If you do not like this design, we also can give you more designs for reference.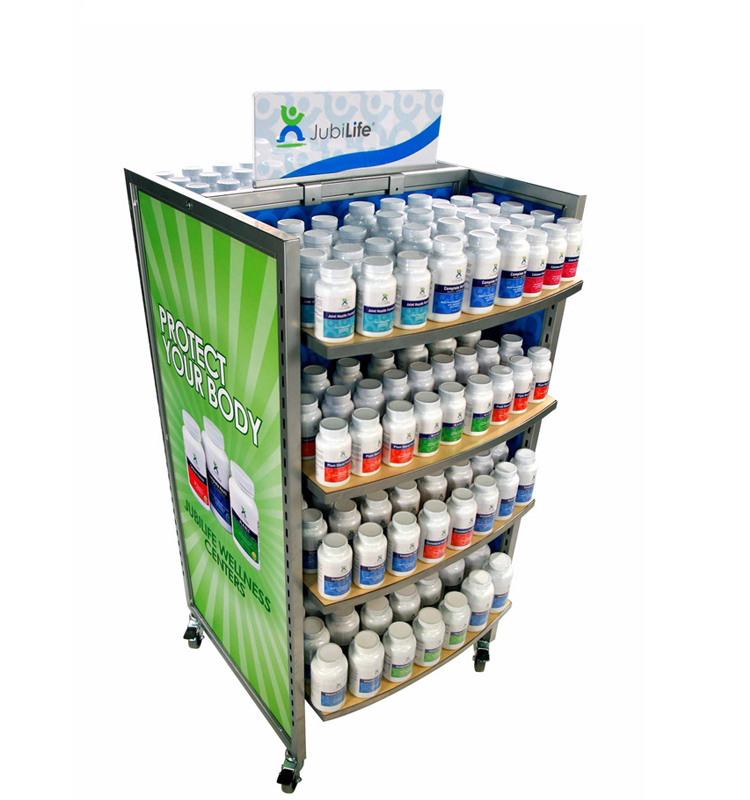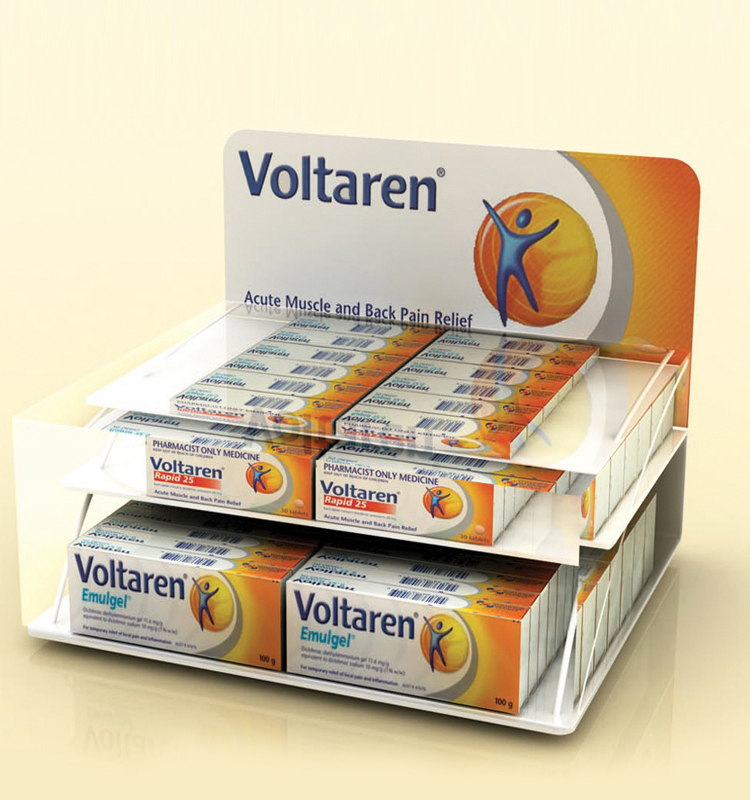 Why choose us?
We are a factory of display design and manufacturing for more than 20 years. There are more than 300 workers and a 30,000-square-meter factory. We can handle comprehensive materials including metal, wood, acrylic, cardboard, PVC, plastic, etc. and we have oversea design teams and partners in the United States, Italy, and Australia.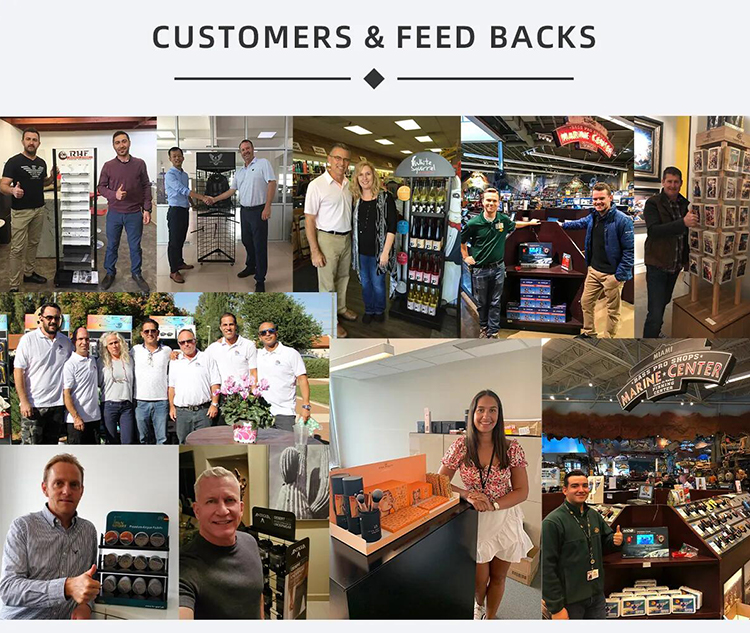 Our project managers can communicate with oversea customers directly to improve efficiency and accuracy, and we will keep you posted and show you pictures and videos for every important step of production. As for quality, we have a complete and scientific quality management system team.  If you have any questions, you can contact us anytime because we provide long-term after-sales service from shipping. If you have urgent orders, we can help you too. We can finish an order within 15 days for urgent orders.
If you want to turn your display idea into reality or try a sample, contact us now.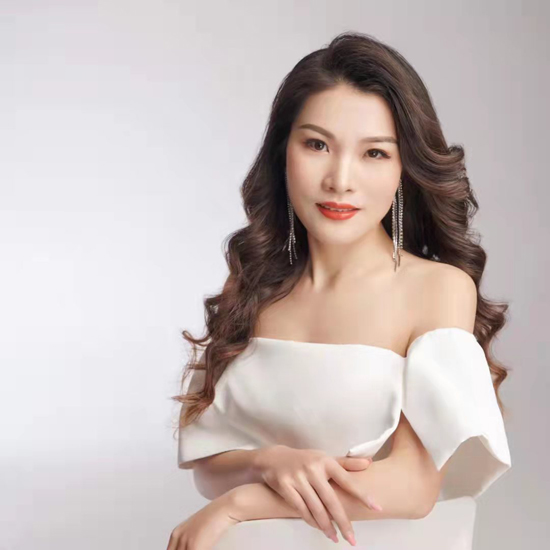 jessie huang
Love what we do and do what we love! Enjoy life, enjoy working in BWS DISPLAYS.