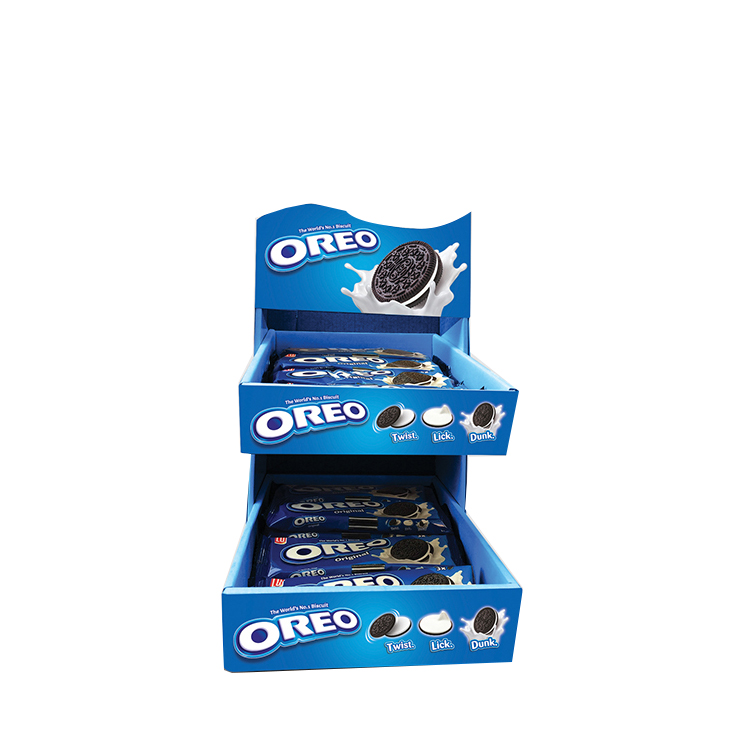 2-tier Countertop Food Display Sustainable Light Retail Display
Order(MOQ):50
Payment Terms:EXW, FOB Or CIF
Product Origin:China
Color:Blue
Shipping Port:Shenzhen
Lead Time:30 Days
Service:Customization Service, Lifetime After-sales Service.
Countertop food displays are much easier to catch the attention of shoppers because they are on the tabletop, shoppers can see the products on the countertop food display at first sight. There are metal display racks, acrylic display stands, wood display fixtures as well as cardboard displays to showcase food products on the tabletop. Today, we are sharing with you a 2-tier cardboard food display stand for the countertop.
What are the features of this countertop food display?
This countertop food display is designed for Oreo, it has these features.
1. It is a tabletop 2-tier display stand with colorful and eye-catching colors to present biscuits, it can showcase 16 packs of Oreos at the same time. Bright colors and playful designs are sure to grab attention and create an unforgettable experience for your guests. The brand logo Oreo shows on the front and back of this counter food display, so it strengthens the brand image.
2. It is made of high-quality paper, so this countertop food display is not only portable and easy to install but also fully recyclable and environmentally friendly. However, if you prefer a more durable material, we offer the option to customize this display with wire or acrylic.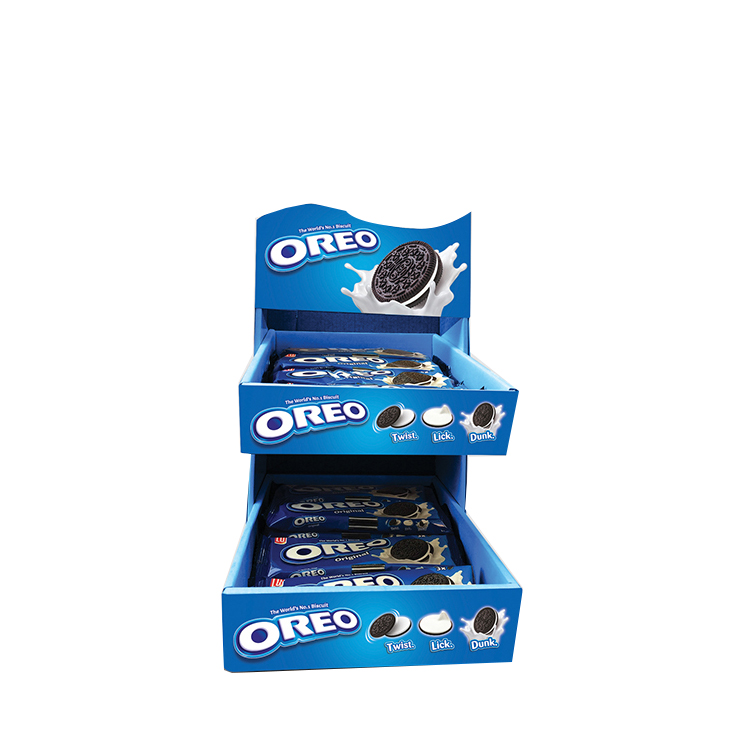 Here are more photos of this countertop food display for you.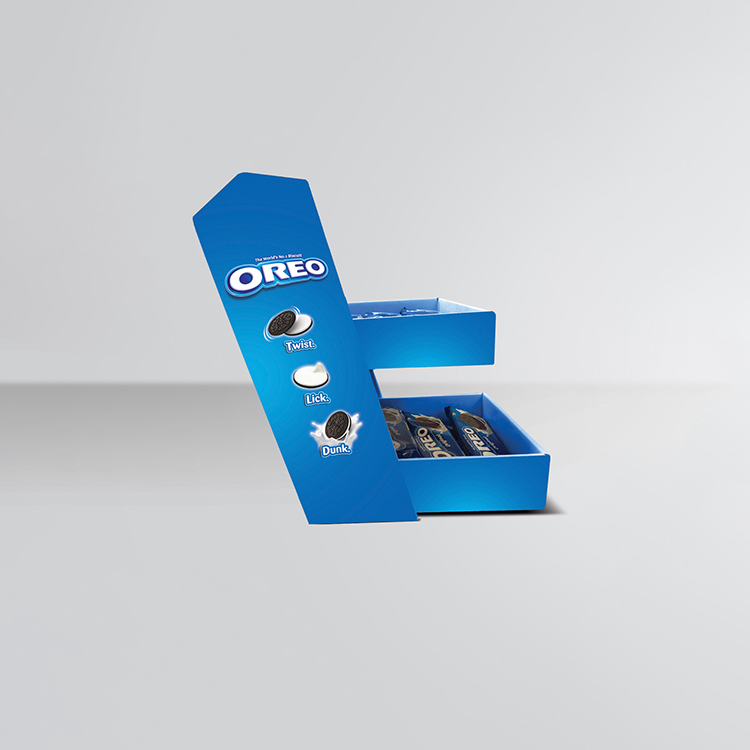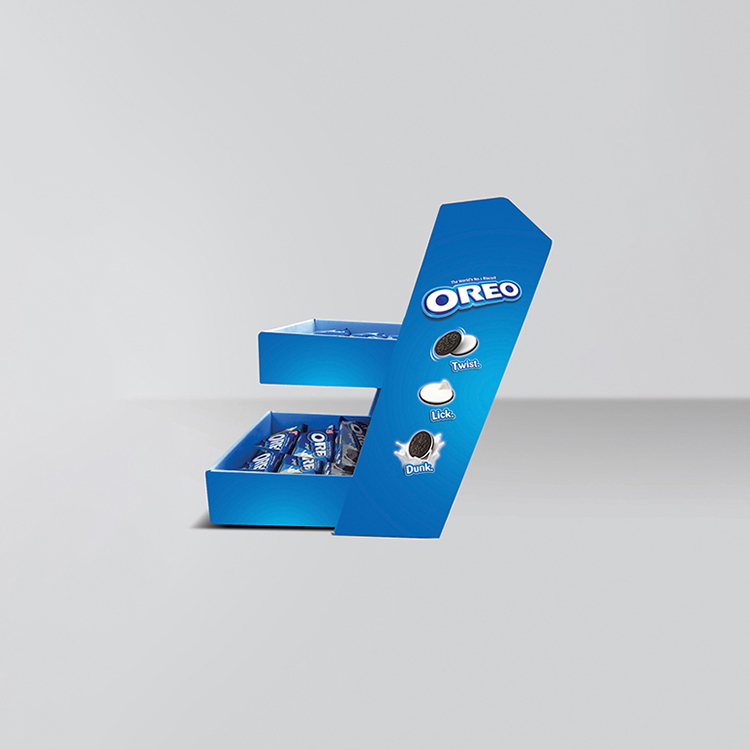 The slanting back makes this display stand like a beautiful F on the tabletop. Besides, this design gives more space for custom graphics on two sides. So you can see delicious Oreos are waking hands to buyers.
As we mentioned before, this countertop food display is made of cardboard, you can change the material to metal, wood or acrylic. Here are several designs for your reference.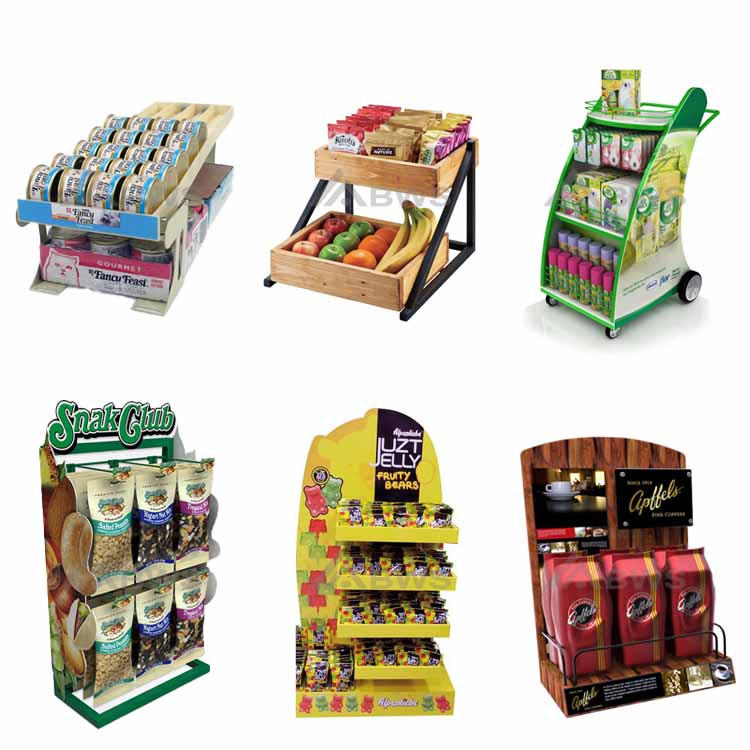 If you need floor display fixtures, we can make them for you too. Here is a floor cardboard display stand for Oreo.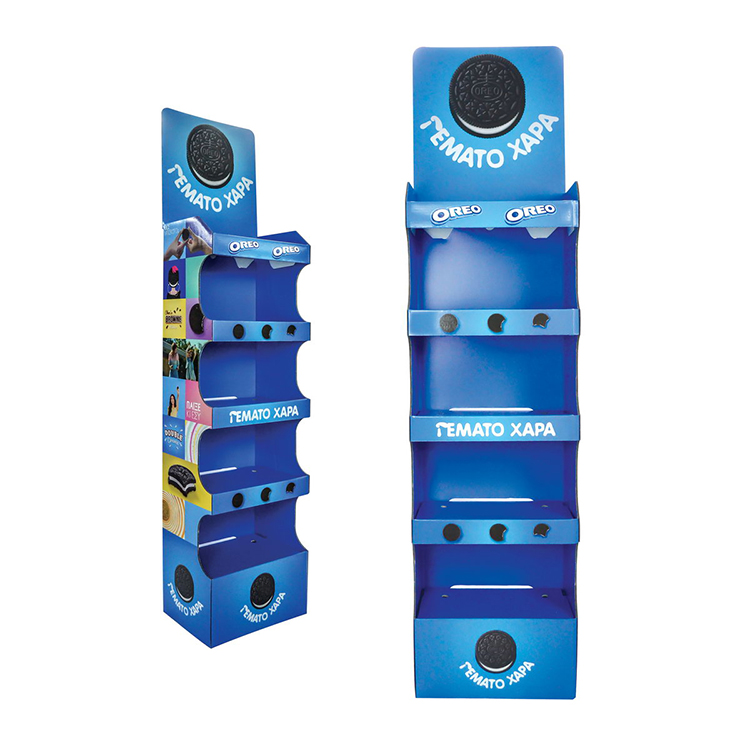 How to make your brand food display stand?
No matter what kind of custom displays you need, we can meet your needs with our 20+ years of experience. Below are the basic steps to make our brand display stands.
It is the same process as we made other custom displays. First of all, we need to understand your needs, for example, what kind of displays you like, a countertop food display or floor displays. What material do you like, metal, wood, acrylic, or other materials? How many items do you want to showcase at the same time? Etc.
And the second is to design or modify the design you like. You can send us a reference design or just share your display idea with us, we will come out with the right display solution for you, no matter you countertop food display or floor food display.
The third step is to make a sample. A  sample is important to check how the displays work for your products, and how the clients think about the sample. Does the food display match your items?
Only after the sample is approved, we will process mass production. We have a professional team to control the quality and our project manager will update the status for important steps with pictures and videos.
The fifth step is to check the quality and arrange safe packing. We will give you a container layout after you agree with our package solution. Normally, we use foam and plastic bags for inner packages and strips even protecting corners for outer packages, and put the cartons on pallets if necessary. A container layout is to make the best use of a container, it also saves shipping costs if you order a container.
The sixth step is to help you arrange the shipment. We can cooperate with your forwarder or find a forwarder for you. You can compare these shipping costs before you make a decision.
And last is long-term after-sales service. If you have any questions about the food display or other custom displays, send us an e-mail, and we will give you the right solution within 24 hours.
Why choose BWS Displays to make your POP Displays?
POP displays are a marketing strategy that POP display manufacturers use in retail stores to promote the sales of specific merchandise. BWS Displays is a factory of custom POP Displays. We have these advantages.
1. We are a factory designing and manufacturing customized displays for more than 20 years.
2. More than 300 workers and 30,000 square meter factory
3. Handle comprehensive materials including metal, wood, acrylic, cardboard, PVC, plastic, etc.
4. Oversea design team and partners in the United States, Italy, and Australia.
5. Keep you posted and show you pictures and videos for every important step of production.
6. Our project managers can communicate with oversea customers directly to improve efficiency and accuracy.
7. Provide long-term after-sales service from shipping.
8. Urgent orders accepted
9. Have a complete and scientific quality management system team
10. If there are quality problems because of us, we guarantee compensation and free replacement.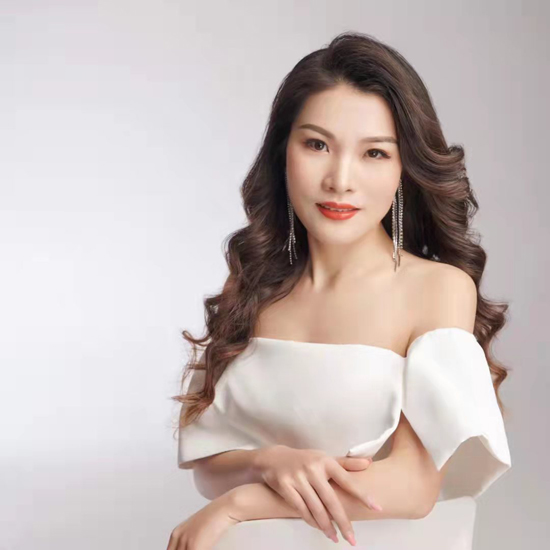 jessie huang
Love what we do and do what we love! Enjoy life, enjoy working in BWS DISPLAYS.