Making Happy Socks Display for Since 2012
When did we start making the Happy socks display?
We had been making happy socks display boxes for Happy Socks since 2012. Happy Socks is a Swedish company that makes cool socks for men and little boys. Offering a wide range of patterned socks that have been designed for quirky individuals, this fun sock brand believes that every collection should surpass the last when it comes to quality and creativity. Fully committed to sustainability and innovation, this cutting-edge company is sure to put a smile on your face.
We are proud of having the chance to make thousands of Happy socks display boxes. We never contact any people from Happy Socks company directly. There is another European design company have been working with us to develop and fabricate Happy Socks display boxes instead of Happy Socks company. But the truth is that thousands of Happy socks display boxes we had made were used in Happy Socks retail stores and shops.
What are the features of Happy Socks display boxes?
As you can see, it is a square wooden Happy socks display box with many dividers inside. The base just has vertical dividers. The top box has both horizontal dividers and vertical dividers. Both the top box and the base box can be shown with socks or stored socks. The storage for one box is big. Dozens of socks are available to put into one sock box.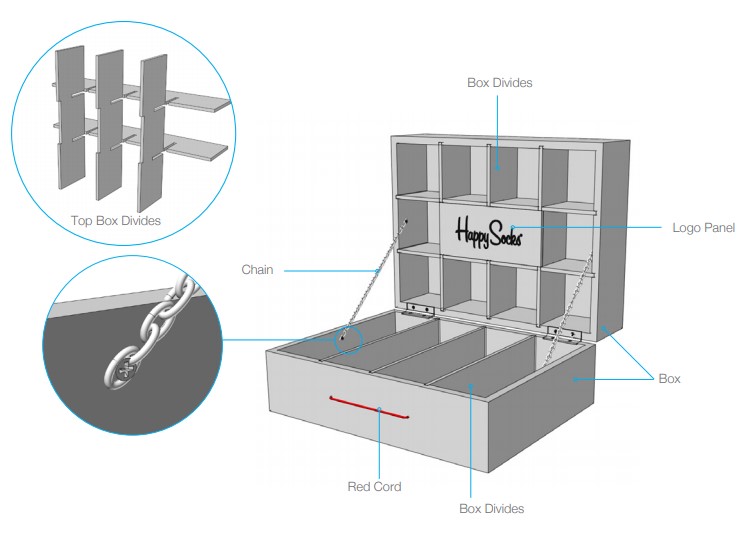 There are two colors for the Happy Socks boxes we've made. One is a brown wooden box. The other is the white sock box. The brown wooden box is almost original wood color with clear oil painting on the surface. The white box is white painting on wood material with white acrylic dividers inside.
The dimensions and materials for both styles of boxes are the same. The differences are colors for boxes, logos, chains and cords. The colors for cords are very colorful, including red, orange, yellow, green, blue, purple, pink etc. These colors should tell the same stories as colorful socks.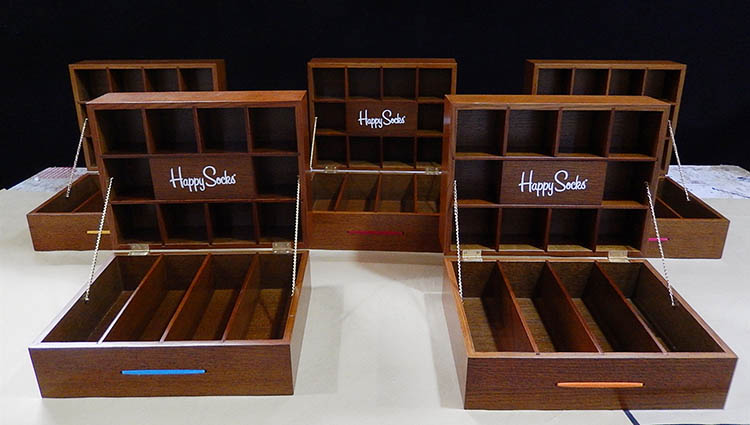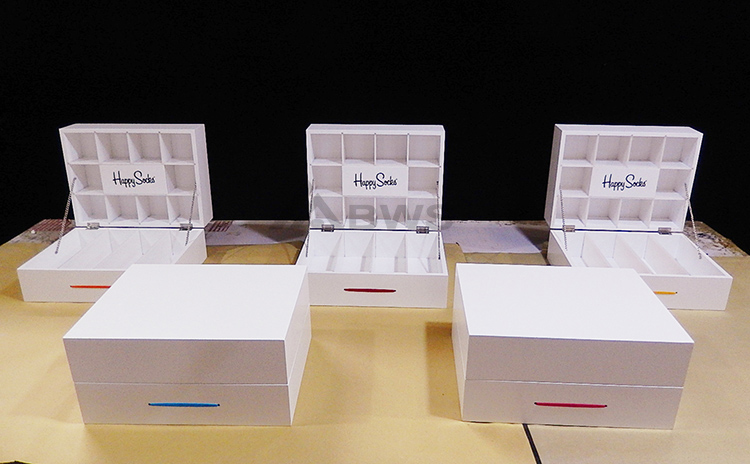 What do sock boxes look like in retail stores?
Below are some pictures of different display fixtures that work in Happy socks retail stores.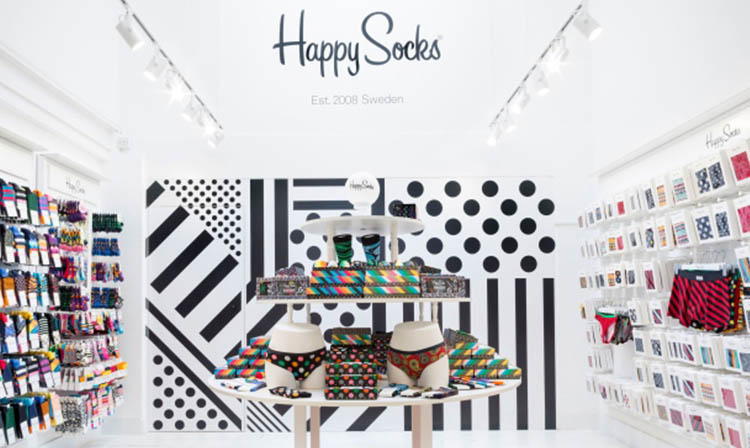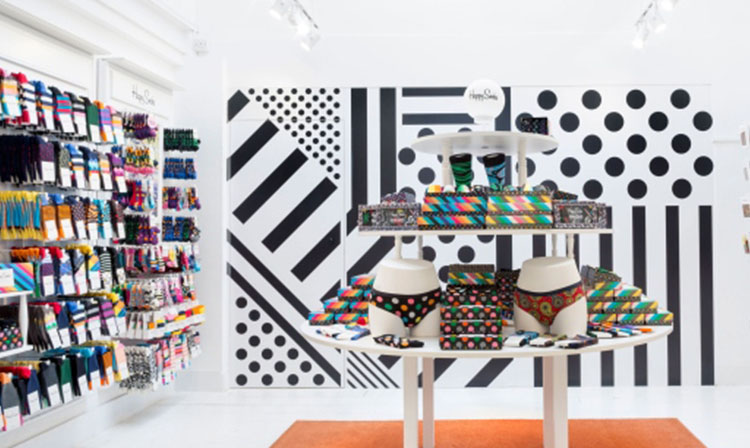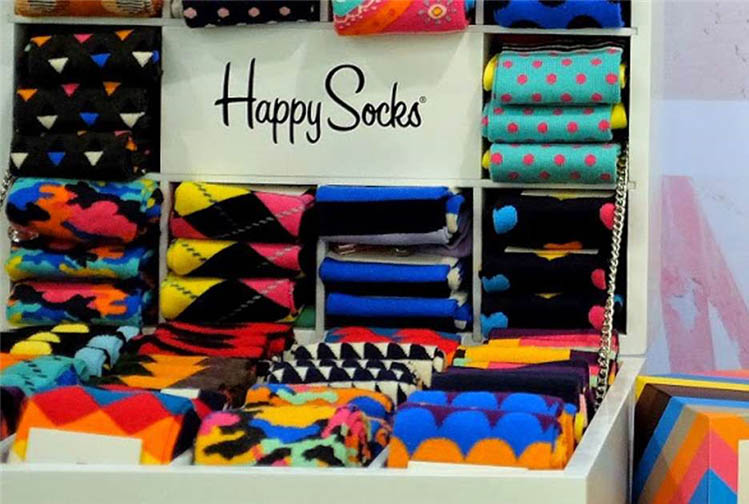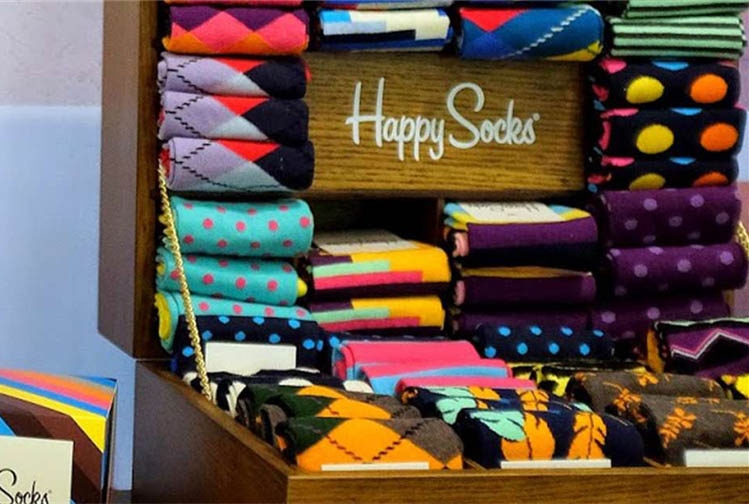 How do we make Happy Socks display Boxes?
Here are several important steps for your reference.
Firstly, we got the idea for such a sock box from rough drawings from our client.
After checking the drawings and confirming more necessary details about quantity, workmanship, quality level, packaging, delivery time etc., we quoted accordingly.
Once the price was approved and a sample order was placed, we started making technical drawings and samples.
The first version of the samples was not so perfect. So we made improvements until the final samples were tested and approved.
After samples, prices, quantities and delivery times all were confirmed, we started mass production.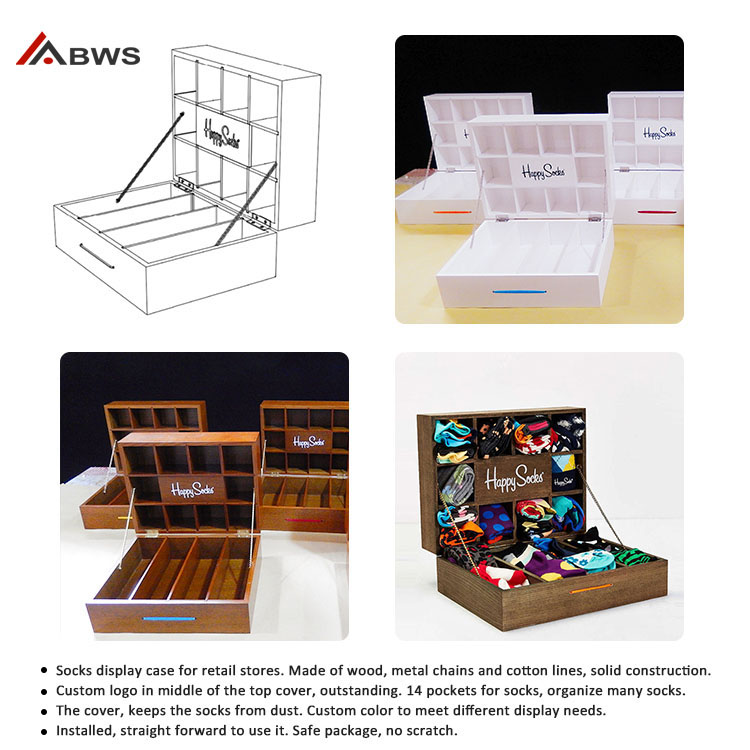 The first step was cutting materials into small pieces according to drawings by machines.
The next steps were edge banding, combining main boxes, polishing all surfaces several times to a very smooth effect before painting.
Then painted to white or brown color, silk printed logos, assembled dividers into boxes, installed metal chains and colorful cords, glued logo panels on the covers.
We checked the function, size, color, logo, chain, cord, surface and all necessary details for each box one by one.
Each box must be clean very carefully before packing.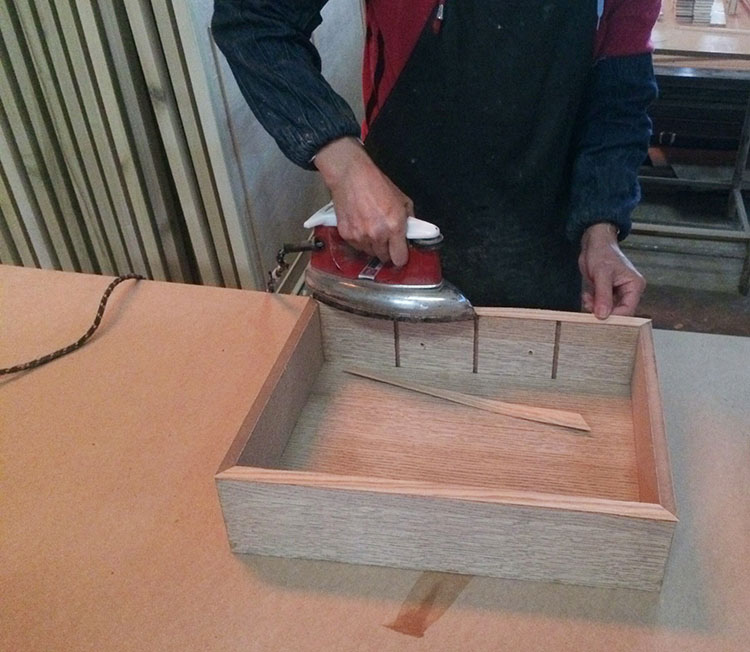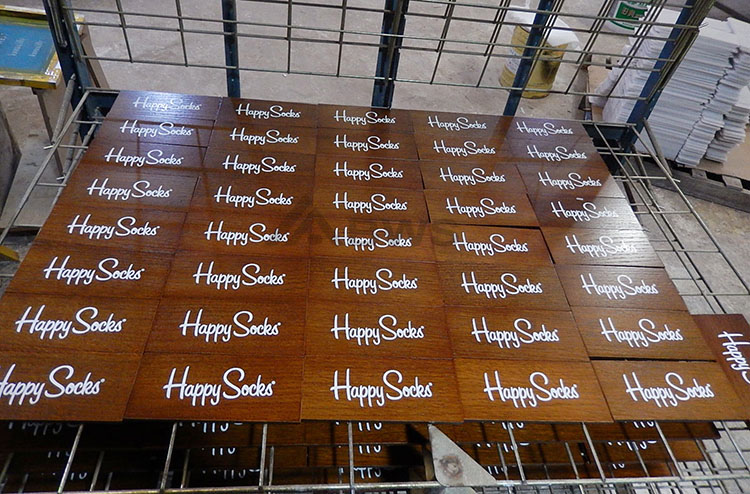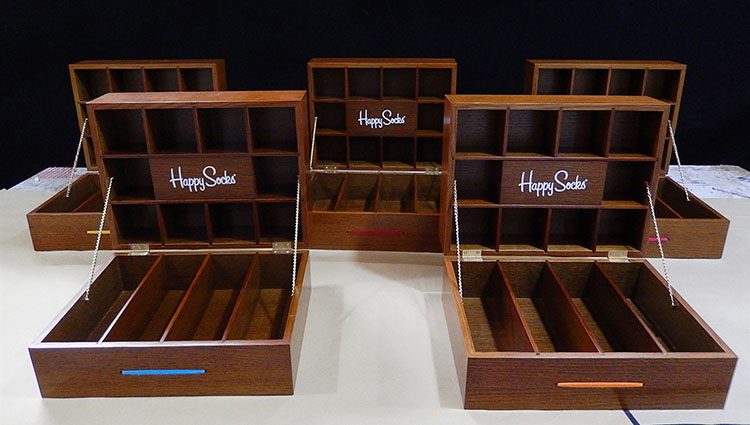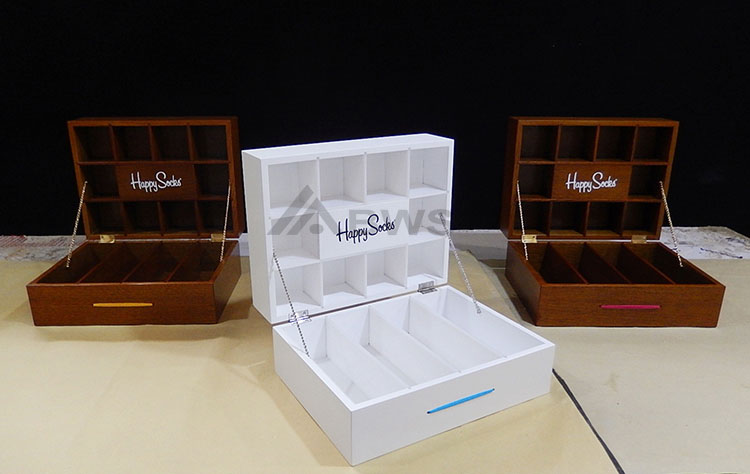 The packaging materials for these Happy socks display boxes were very high quality. Each sock box was packed very well with plastic bags, thick pearl cotton inside of each shipping carton. A certain quantity of cartons was put on each pallet. Cartons and pallets all were very strong and safe.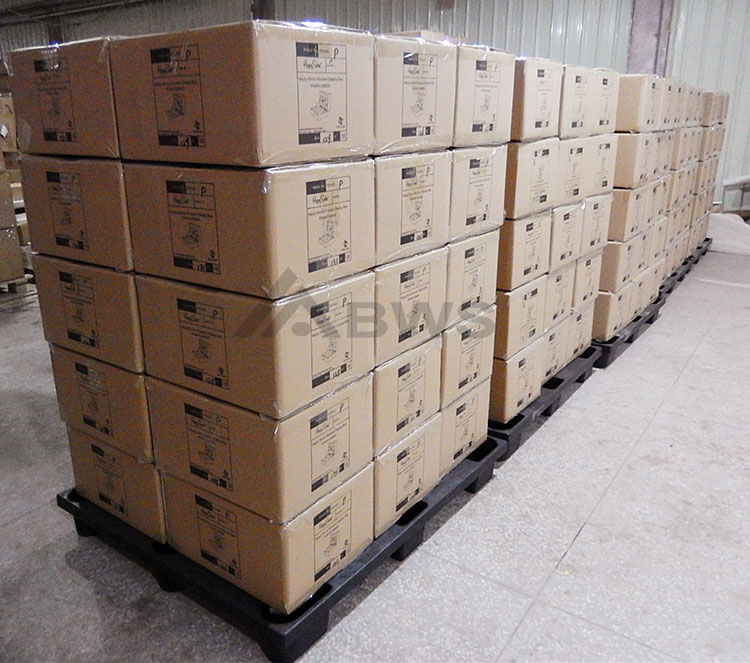 What do we learn for making Happy socks display boxes?
During working with the European client to make Happy Socks display boxes, we have learned a lot from the client.
Quality is the number one important issue. We must care about each step and pay attention to all details. For example, the angle of the chain should be very accurate and precise. The cords must be very flat and close to the surface of the boxes.
The first piece for each step is supposed to check and confirm very seriously before proceed a large quantity for mass production.
Safety is really very important. So all packaging materials must be very high quality. The quantity of cartons on each pallet is strictly controlled. Cartons were wrapped by plastic wrapping and tied with plastic cable ties to make sure all cartons no moving during shipping on the sea.
What other socks displays did we make?
Here are some other sock display designs for your reference. There are countertop designs and floor standing designs, sided construction and rotating ones. You can choose what you like and let us know.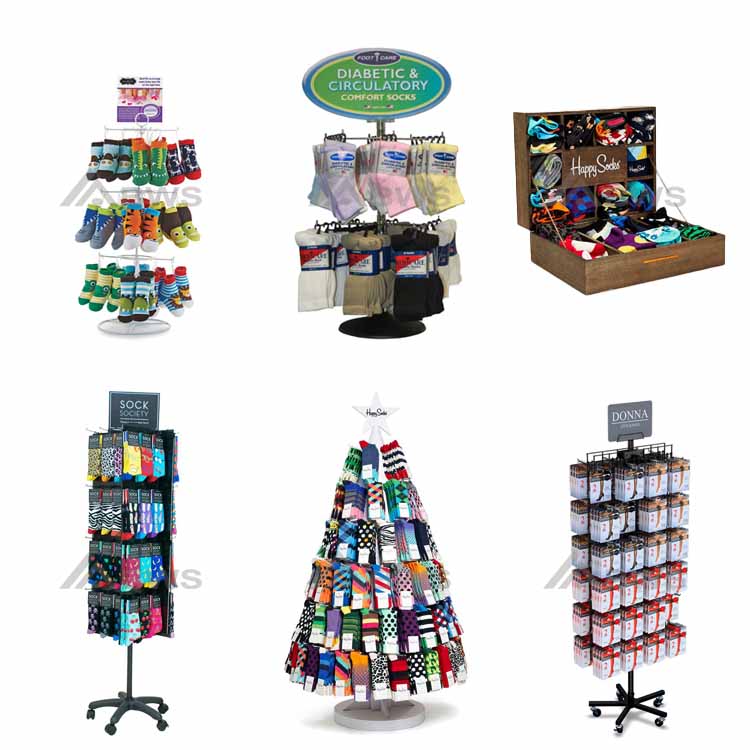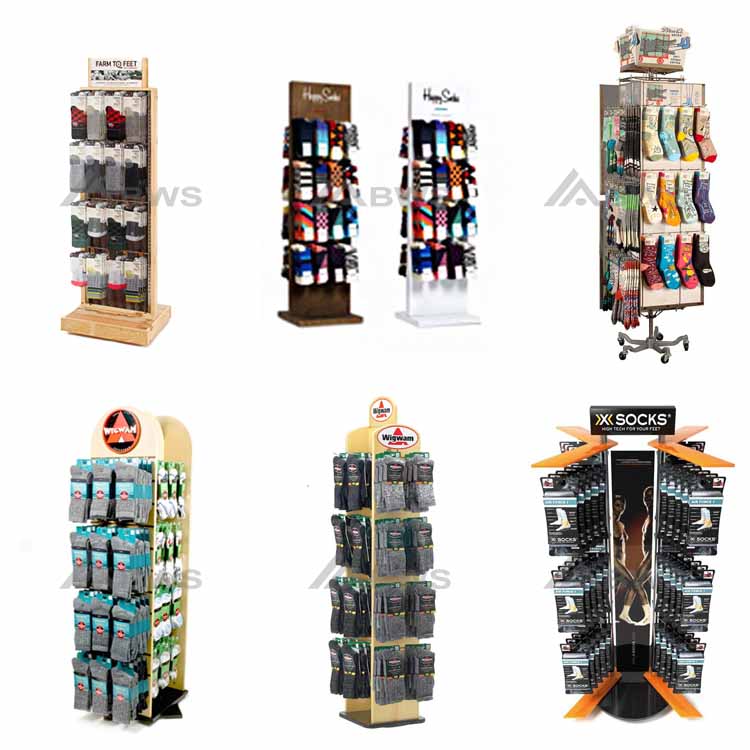 How to work with us for similar socks displays or other display stands?
No 1 Step: Confirm your need and find a solution for you.
First of all, send us pictures, drawings or describe the design of the sock display you like. Our designers are able to customize unique sock displays for you.
Then, tell us what function, what target price, what quantity, what size, what material, what color etc. you want. If you are not sure, please let us know more information about your brand and send us samples for your socks if possible. Our team will find a solution for you.
No. 2 Step: We check the cost and send you a quotation with approximate information.
No.3 Step: Once you accept the price and sample cost, our team is going to make sample for you.
No.4 Step: When the sample is finished, we will ship you it or show by pictures and videos. You can check and test the physical sock display rack sample.
No.5 Step: After the sample and all details are confirmed, we start the mass production for you.
For other information or need our help to design or fabricate customized displays for you, please feel free to contact us.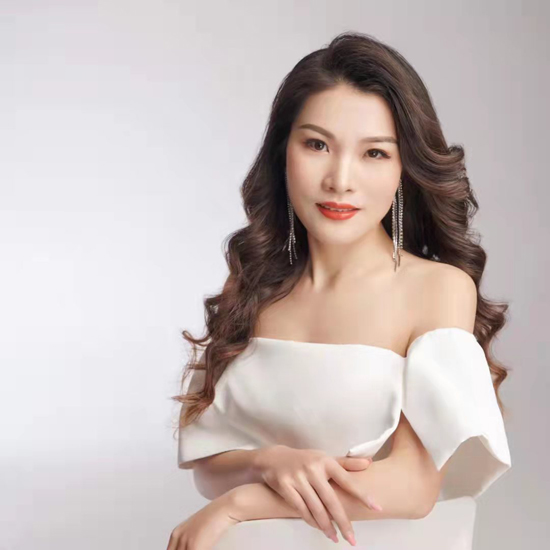 jessie huang
Love what we do and do what we love! Enjoy life, enjoy working in BWS DISPLAYS.