6 Custom Logo Sign Styles To Increase Brand Merchandising
Why do you need a custom logo?
Custom logo plays an important role in retail merchandising. They can be part of the custom display fixtures, and they can be used separately. Here are 5 reasons that a custom logo is necessary.
1. Reveals your identity
A custom logo is an easy way for others to remember you. Remember those old Westerns where cowboys branded cattle? They did it to mark ownership. Your logo should do the same thing. Imprinted on your products, your business card, and your website, your logo communicates ownership. It can tell the world/potential customers who you are, what type of product or service you sell, or what benefit you offer consumers.
2. Invites new customers to get to know you
We don't live in a monochromatic world. People are drawn to interesting designs and colors. The logo that marks your package or adorns your storefront should be designed to draw interest and pique the curiosity of your potential customers, prompting them to at least look, and hopefully purchase your product.
3. Distinguishes you from the competition
There are certain symbols that come to represent particular industries or products. A good logo reflects who you are, but it should also distinguish you from everybody else. A good logo should dare to be different.
4. Facilitates brand loyalty
From time to time, a company will redesign its logo, perhaps to update its look or reflect some other corporate change. Brand loyalty is huge and something every business needs to foster. A recognizable and familiar logo goes a long way toward building brand loyalty.
5. Can be everywhere
Placing your logo on all of your marketing, packaging, products, social media, website, etc. is a way to advertise your brand and your message consistently, whether it's in the store, in your customers' homes, online, i.e., everywhere you want to be. If you've developed your brand message and successfully tied it to your logo, everything you do and create becomes associated with the logo and the brand.
Believe it or not, a good logo can go a long way toward the success or failure of your business. People are very visually oriented by nature and are naturally drawn to visual cues and symbols. Your logo will be what allows your business to communicate with potential clients.
BWS is a factory of custom displays, and we can make custom display logos, and sign stand to meet different display needs. The same as the custom displays, custom logos also can be made in different materials, different shapes, and different sizes to improve brand merchandising.
What are the main finishes of custom logos on display fixtures?
Today, we are sharing with you 6 types of custom logos we have made. Different logos create different feelings. You can choose the one you like.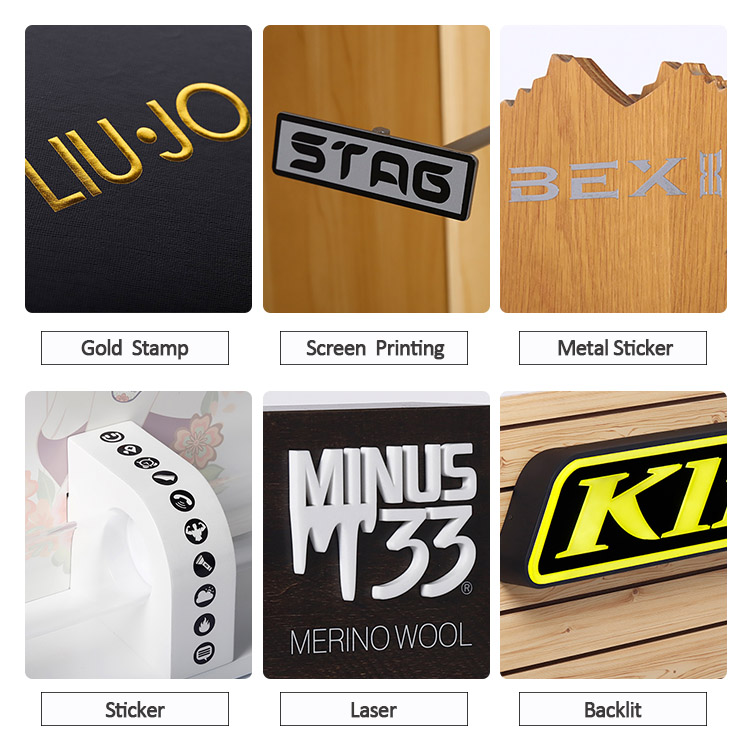 1. Gold Stamp gives a luxurious feeling. It is printed with a gold color logo or silver color logo on custom displays.
2. Screen printing, a very thin layer of ink printed to display, can be any color when you provide a Pantone code.
3. 3D acrylic lettering, can change the thickness, normally we make 3 mm, 5 mm, and 8 mm thicknesses. But we can make it thicker as you want.
4. Laser etching logo, is good and is used a lot for wooden displays because it can burn inside, but the color is only light brown, brown, and dark brown after different levels of burning.
5. Metallic logo, is similar to 3D lettering, but it is in metal, and has a little bit of shine.
6. Backlit logo, it is a logo with lighting. It is really nice to highlight brands in stores.
All the above custom logos or logo signage are on the custom displays. We also make a brand logo that can be used in-store without a custom display.
This wood sign can be hung on a display rack or on the wall to impress shoppers to know your brand.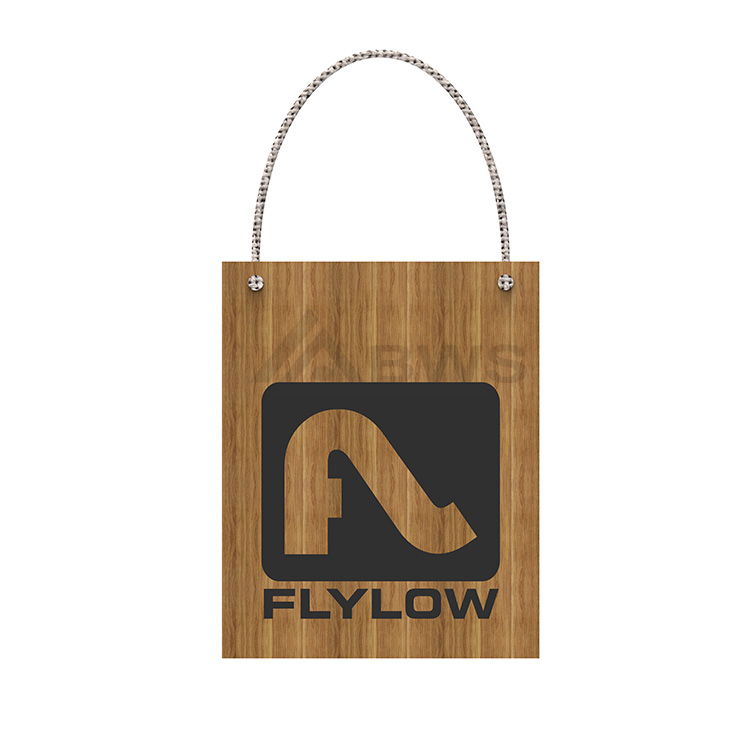 This sign stand is used for clothing stores on shelves or tables, which is also nice for brand building.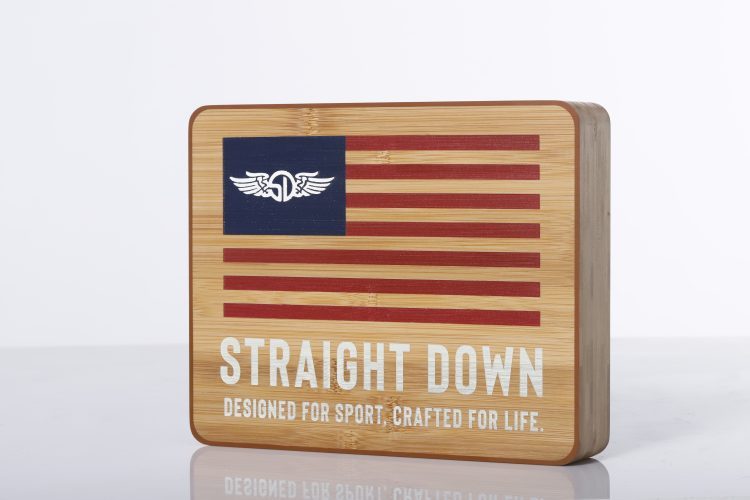 How to make your brand logo sign?
It is the same process as we made custom displays. First of all, we need to know your needs first.
1. Creative design
2. Design development
3. Prototype
4. Manufacturing
5. Project management
6. Installation & delivery
If you want to know more information or want to make your custom logo sign or sign stand with us, contact us anytime.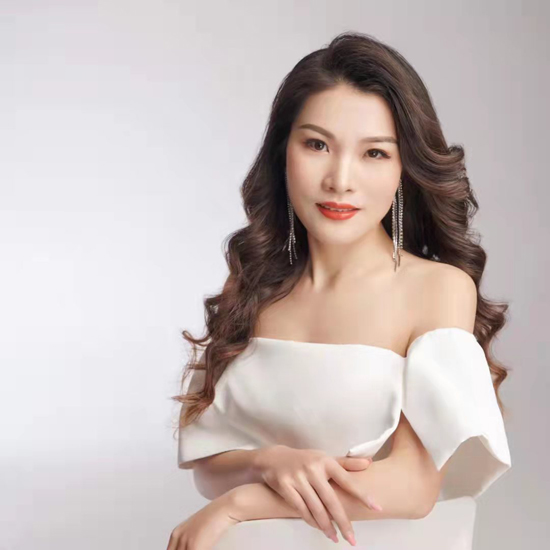 jessie huang
Love what we do and do what we love! Enjoy life, enjoy working in BWS DISPLAYS.