4 Recyclable Countertop Display Racks Sturdy Interchangeable Graphic
Countertop display racks are designed to showcase products on the tabletop. They are in different sizes, shapes, and materials to showcase different products, such as cosmetics, electronics, sunglasses, socks, tiles, tools, accessories, jewelry, watches, and more. BWS Displays is a factory of custom displays, we can make the brand counter display racks you are looking for. Today, we are sharing with you 4 countertop display racks that are eco-friendly and can be recycled.
What are the features of these 4 counter display racks?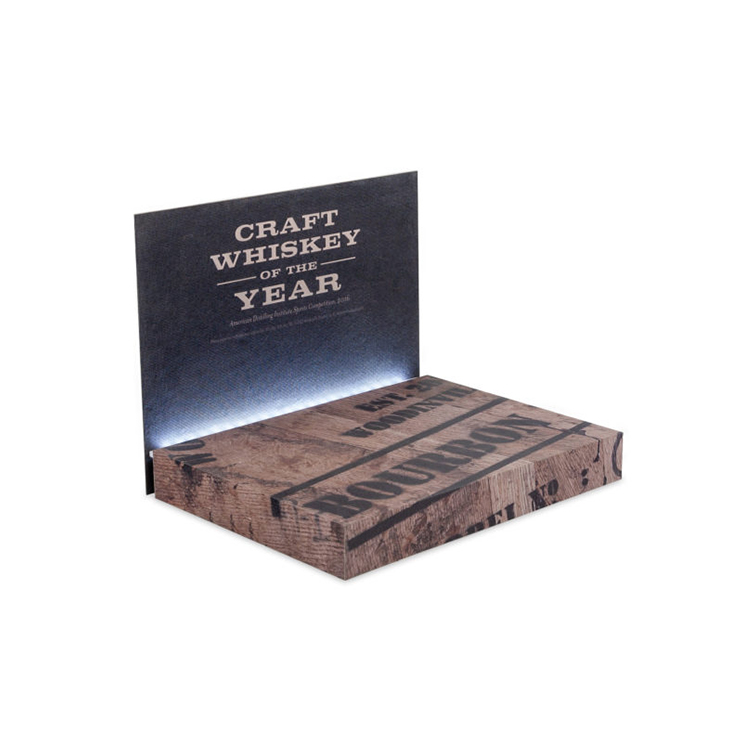 The first of these 4 countertop display racks is a whiskey display stand. It has direct printed graphics on the folded panels, which produced very clean edges. We added LED lighting under the back panel. This display is relatively lightweight, very strong, and extremely eco-friendly. The design is simple, but it catches the attention of the whiskey bottles that are displayed.
The second is a counter glorifier display with a backlit logo. It is a similar design to create the counter display rack shown below. As in the example above, we direct printed the panels, but in this case, we laser cut the front lip, added sign white acrylic on the inside and backlit the logo with LED lights. It has printed artwork to simulate real concrete on the main deck and printed Visionary brand graphics on the back panel.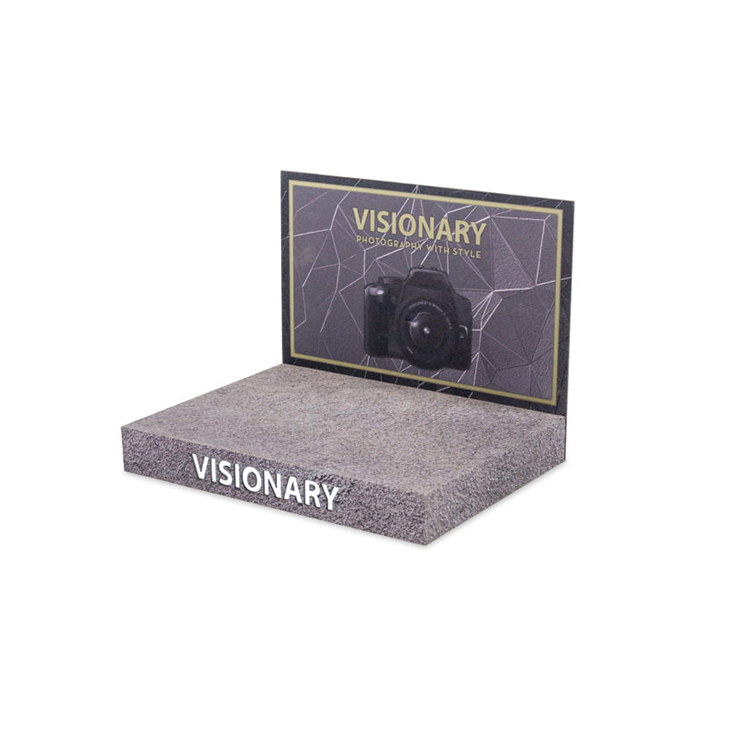 The third one is a non-lighted counter display rack. It is the same basic design to produce a non-lighted counter display as a way of providing another example of the printability of wood. The colorful back panel was directly printed. We could have easily direct printed the wood pattern on the main deck, but in this case, It is wrapped the deck with a wood laminate to demonstrate the ease with which material accepts laminates and other decorative substrates/finishes.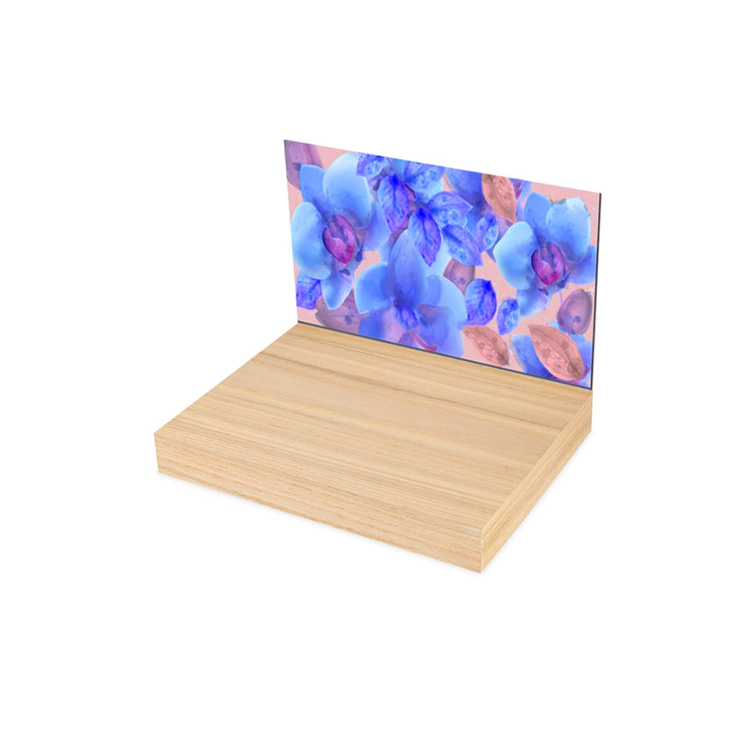 The last one of these 4 countertop display racks is an Essentiel Adele counter display. The counter display shown below is intended to illustrate that POP this countertop display rack is an environmentally-friendly display design. It has the base shape by simply V-grooving a pre-cut piece of wood on our CNC machine which we then folded to create multiple angles. We added a wood veneer to the base surface and the back-panel sides after we direct printed the back panel. As with the other examples shown below, we made the back panel removable for cost-effective shipping.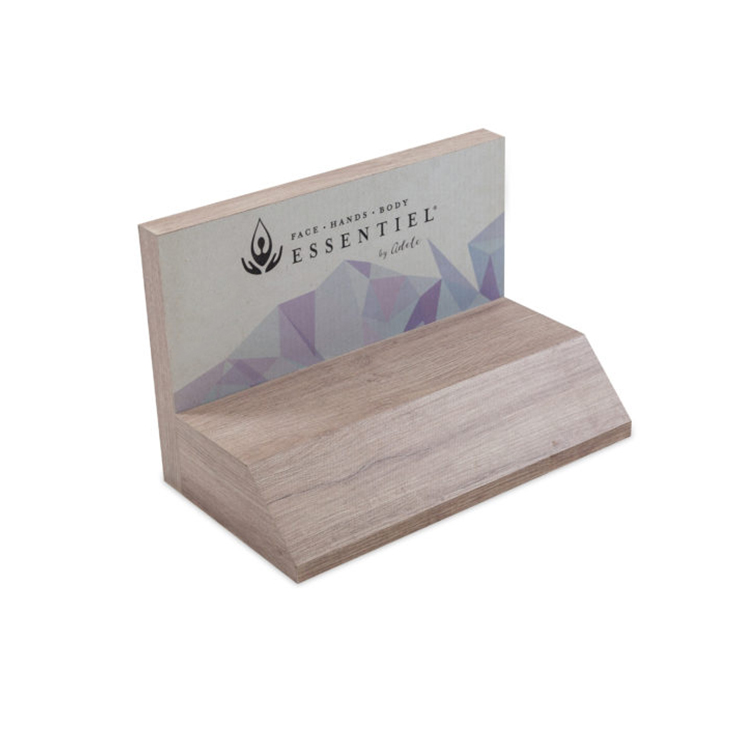 How to make your brand countertop display racks?
It is the same process to make your countertop display racks as other custom displays, there are basic steps as follows.
Step 1. Understand your specific needs. You can share with us your display ideas with a photo, rough drawing, or reference design, we will give you professional suggestions after we know more about your products, such as product specifications, brand culture, and more. If you can send us samples, it will be more helpful.
Step 2. Design and offer drawings. We will design and provide renderings and drawings to you. You can make some changes or approve the design before we offer you a quotation. We need to know what kind of products and how many you need to display at one time, where you want to use it, what material you need, where to add the logo, how many pieces you need, etc before we quote the EX-work price to you. If you need FOB or CIF price, we need to know where these countertop display racks ship to.
Step 3. Make a sample. We will make a sample for you after you approve the design and price and place an order. We need to make sure these countertop display racks will increase your brand influence and help you sell. It always takes 7-10 days to finish the sample. And we will take HD photos and videos in detail, such as measuring the dimension, packing, logo, assembling, gross weight, net weight and more before we ship the sample out to you. Below is the wooden nail polish rack sample.
Step 4. Mass production. Our team will start production after you approve the sample. Our Qc team will control in detail to make sure mass production is as good as the sample. At the same time, our project manager will follow up and update regularly with photos and videos from laminating to packing. In order to make the best use of a carton and keep your countertop display racks safe, we also will design a package solution before packing. The package solution is up to the design and material. If you have an inspection team, they can come to our factory during the whole production process.
Step 5. Packing & container layout. We will give you a container layout after you agree with our package solution. Normally, we use foam and plastic bags for inner packages and strips even protecting corners for outer packages, and put the cartons on pallets if necessary. A container layout is to make the best use of a container, it also saves shipping costs if you order a container.
Step 6. Arrange shipment. We can help you arrange the shipment. We can cooperate with your forwarder or find a forwarder for you. You can compare these shipping costs before you make a decision.
Step 7. After-sales service. We are not stopping after delivery. We will follow up on your feedback and solve your questions if you have any.
If you want to know more information about these countertop display racks or want to try a sample, please feel free to contact us now. We will be happy to work for you. We have worked for many brands, Blue Q, Happy Socks, Thoughts, and much more. Below are 6 cases for your reference.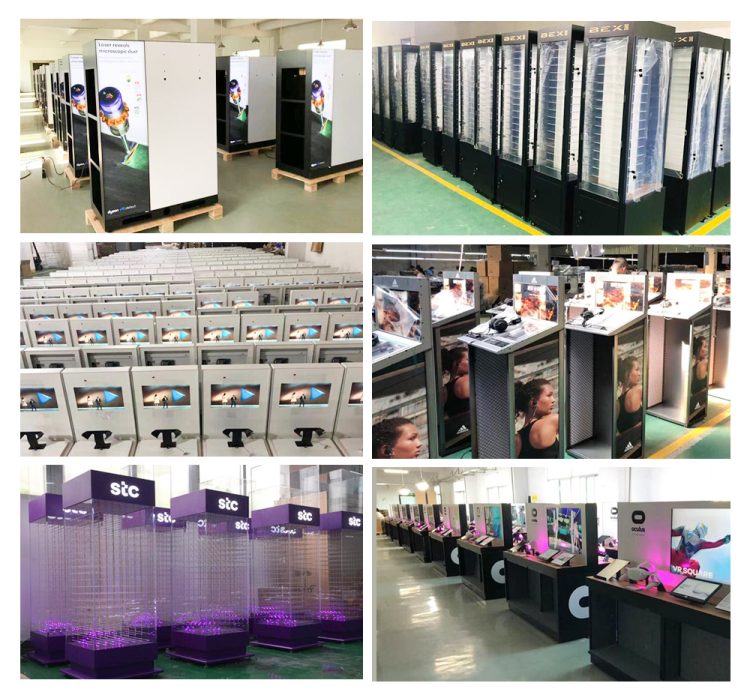 Why you can trust us? We can handle comprehensive materials including metal, wood, acrylic, cardboard, PVC, plastic, etc. with more than 300 workers in 30,000 square meter factory. Besides, we have an oversea design team and partners in the United States, Italy, and Australia. We keep you posted and show you pictures and videos for every important step of production to make sure you can have these countertop display racks on time. Our project managers can communicate with oversea customers directly to improve efficiency and accuracy. We also provide long-term after-sales service from shipping.
Furthermore, we accept urgent orders which can be finished within 15 days without sacrificing quality, because we have a complete and scientific quality management system team. If there are quality problems because of us, we guarantee compensation and free replacement.
So do not hesitate to contact us if you need any help with custom pop displays.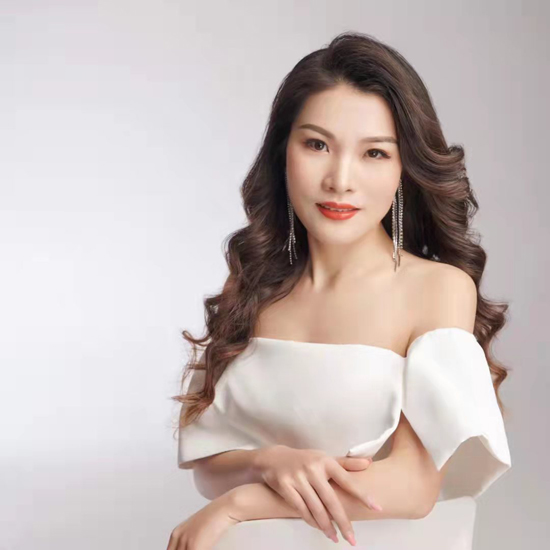 jessie huang
Love what we do and do what we love! Enjoy life, enjoy working in BWS DISPLAYS.